Featured Articles
Amanda Baltazar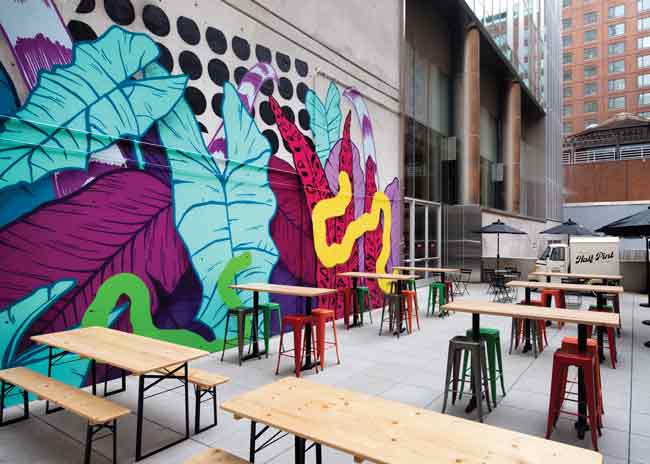 Food halls are coming into their own.
Rebecca Kilbreath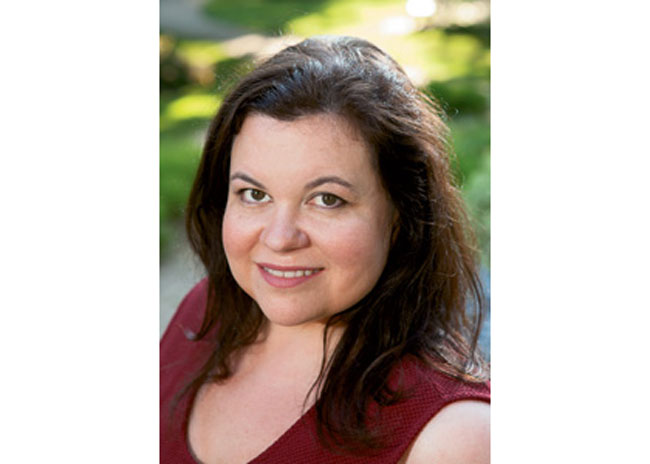 I had the good fortune to spend a few days in Boston during this issue's production cycle touring some of the restaurants of COJE Management, one of the city's hottest and coolest multiconcept operators.
Maureen Slocum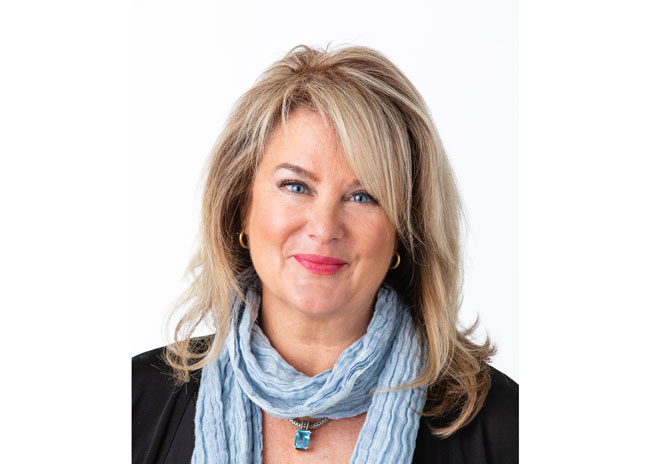 Dining out is a popular activity all over the world, but in America it has become so commonplace and so central to our cultural experience that restaurant trends can't help but reflect the national zeitgeist. These trends are truly a reflection of who we are and what is on our minds.
The Editors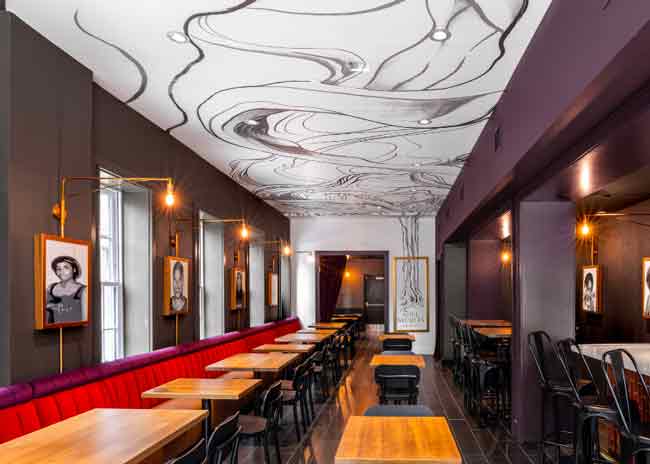 A family tree blooms on the walls of this Cincinnati soul food restaurant.
Rebecca Kilbreath
Healthy rice bowl chain, WaBa Grill's newly reopened Yorba Linda, Calif., location will now serve as the brand's corporate flagship and test kitchen.
The Editors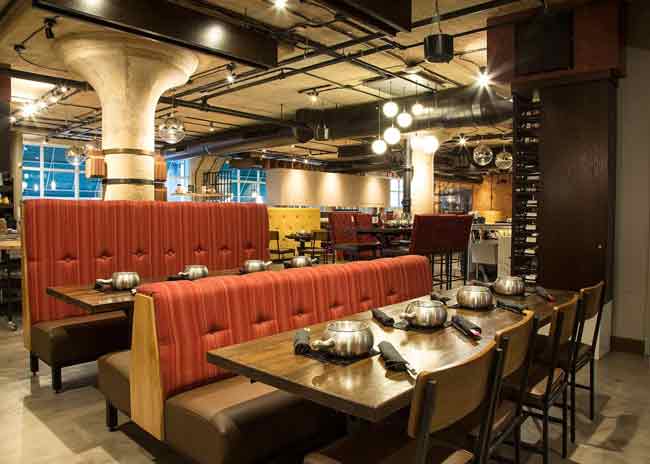 A roundup of interesting bits of news that came across the editor's desk in the last month including The Melting Pot's new prototype design and KFC's partnership with the Shanghai Library.