Solutions Center
Categories:
Details
The VP90 is a 4K and 1080 industrial grade interactive digital signage media player. This player is suitable for looping content. Suitable for interactive content if paired with a USB accessible touchscreen, LED buttons, LED touchless buttons, motion sensors, proximity sensors, weight sensors, wave sensors, QR codes, foot pedal, bar code scanner, etc. It plays content from local USB or SD, and/or networked or streaming sources. The unit automatically powers on, plays and loops without any manual interaction.
Details
STRATACACHE outdoor digital displays are suitable for any weather condition and remain visible even in direct sunlight, per the maker. Integrated hardware and software helps to streamline content management. Users can remotely control and monitor the signage. The unit's sensor-rich design assists with personalization and predictive maintenance.
Details
Revel from National Sign Systems is designed to make the process of going digital simple. Customize your menu board enclosure by combining it with many overhead canopy design options and choose from more than 20 models of backlit LED drive-thru menu boards. Not sure if you are ready to go fully digital? Consider the Revel Hybrid. Its modular design can lower upfront costs of going fully digital while providing the ability to convert later. 
Details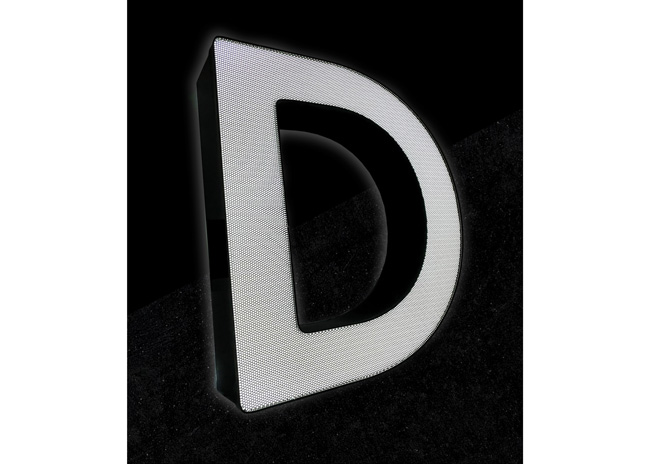 Using multi-layer digital printing, Integrated Image creates custom day/night channel lettersets. The printed graphic pattern allows for channel letters to stand out in color during the day while glowing a bright white at night. The pattern is printed on PLASKOLITE Optix w/ 3M inks, using the EFI Vutek printer and top coated with a 3M optically clear laminate.
Details
Pergola X is made of durable powder coated extruded aluminum and features automated louvers that pivot 170 degrees. The system can also accommodate lights, fans, heaters and screens. An integrated 360-degree patented gutter system collects rainwater from the closed louvers and sends it to concealed downspouts. The automation is provided using Somfy motors and the MyLink app, allowing users to adjust the louvers at the touch of a button.
Details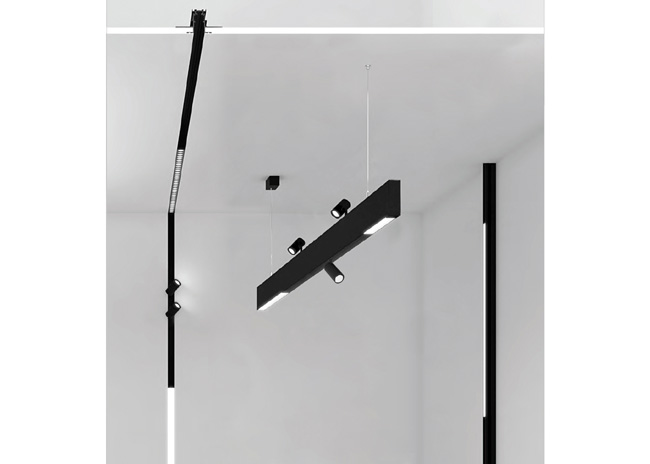 Scatto is a low-voltage family of lighting that clicks into place, per the maker. The 48-volt system is suitable for hospitality, retail and commercial markets. Related to Solais' LC Lucie product line, Scatto Lucie consists of three sizes: Nano, with a 2-inch aperture and 3-inch body; Small, with a 2.5-inch aperture and 4-inch body and Medium, with a 3-inch aperture and 5-inch body. A variety of color temperatures and color rendering options are available.
Details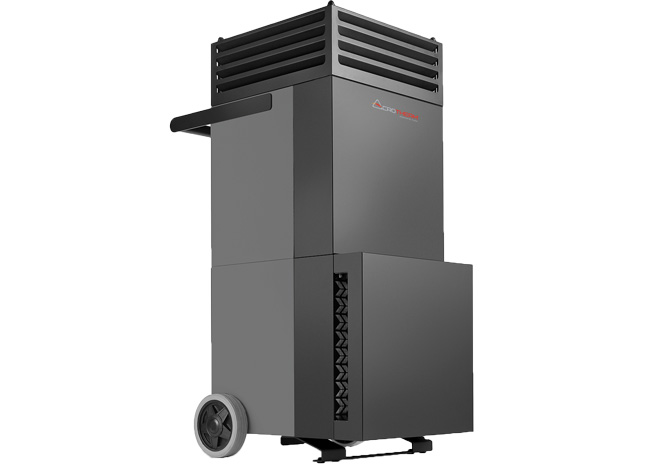 Welbilt partnered with Trotec to create AeroTherm, a portable solution for the air purification of virus-carrying aerosol particles and bacteria from indoor spaces. With HEPA 14 filtration, thermal decontamination, and a 7-speed fan, it captures 99.995% of dust, pollen, mold, bacteria and aerosol particles from medium to large-sized rooms, per the maker. Operation is straightforward: plug in and switch on.
Details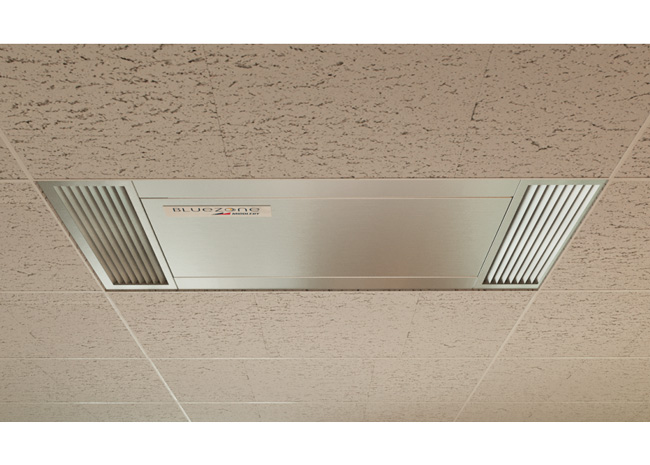 Bluezone by Middleby is an air filtration product suitable for use in a variety of restaurant and hospitality applications. Bluezone can purify indoor air and destroy 99.9995% of infectious airborne particles, per a laboratory study. The product is always active and kills microbes, bacteria, mold and other indoor space contaminants, per the manufacturer. The system does not require a filter. The product line consists of units suitable for front-of-house air purification. Operators can place front-of-house units in hostess stands or other suitable furnishings. The line also includes a unit that is suitable for placement in walk-ins that can help maintain food quality.
Details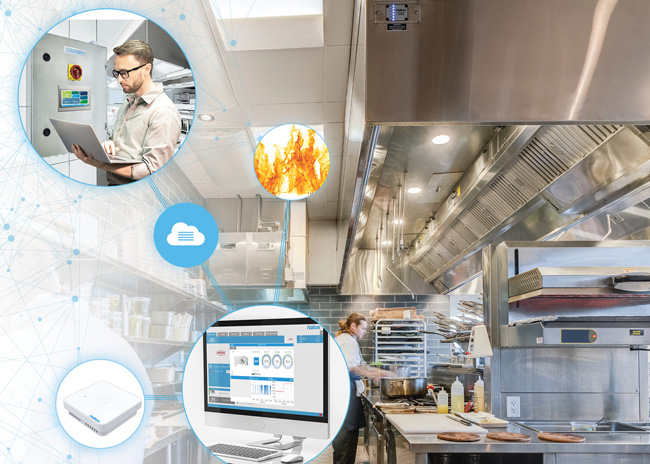 Halton SafeGuard solution comes standard with demand controlled kitchen ventilation, a suite of Halton Indoor Environmental Quality sensors and FireWatch, 2-stage notification that senses when conditions are favorable for a fire at the appliance and the hood.
Details
The PureAir Package is an air purification system for air curtains that complements the built environment's indoor air quality and disinfection efforts. The PureAir Package includes the NPBI module; a washable 1-inch-thick aluminum mesh MERV-8 particulate filter and a 10-speed ½-hp electronically commutated motor. When the door is open, the air curtain operates as both an air curtain and an air purifier.