Solutions Center
Categories:
Details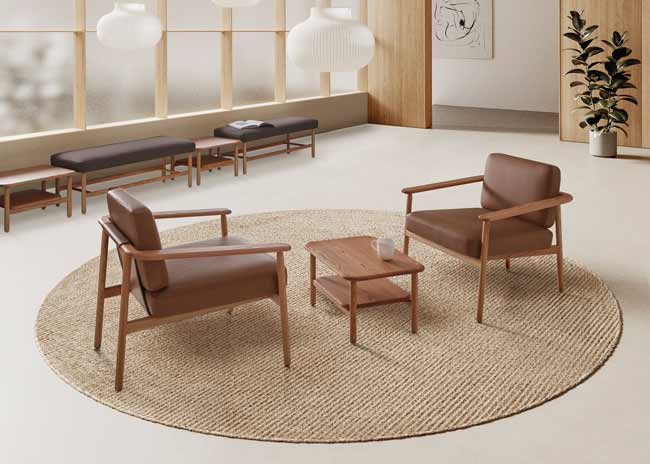 WUDI is a collection of lounge furniture designed by Francesc Rifé. The line includes upholstered armchairs, sofas, benches and tables, all suitable for use in lounge areas in restaurants and bars. The WUDI armchair and sofa are available in four solid oak frame finishes and numerous upholstered seat fabrics. The collection is complete with upholstered benches and side tables, available in two sizes, as well as benches and tables in plain solid oak.
Details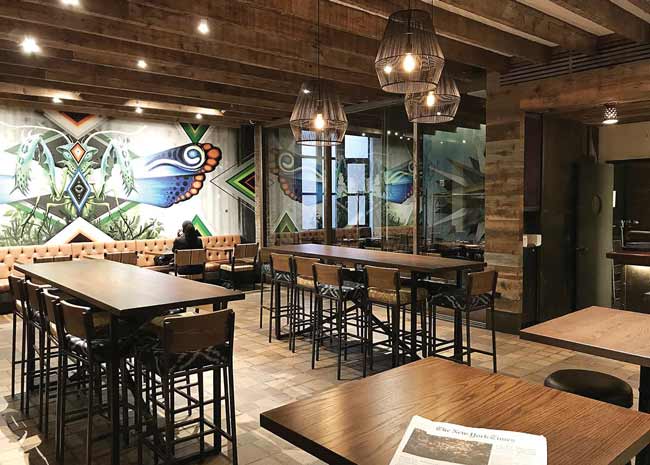 Broad and dynamic in scope, this reclaimed wood paneling incorporates wood salvaged from barns, agricultural fencing and other structures that have endured the elements. It features rich tones and a variety of original textures: planed, rough sawn and lightly weathered. Suitable for use as paneling, ceilings, bar wraps, counters and custom applications.
Details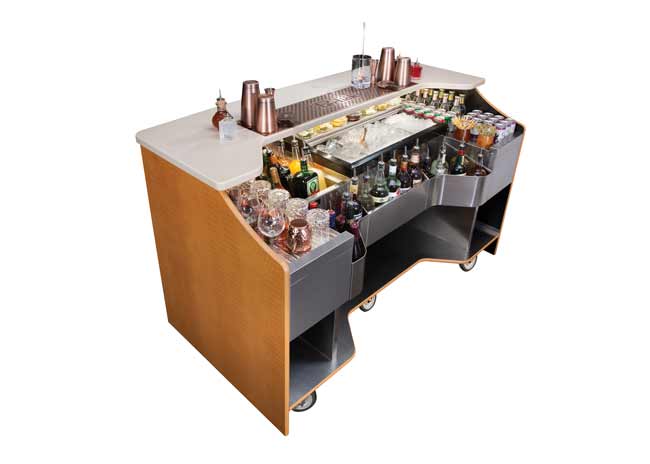 Designed by Tobin Ellis especially for high-volume, upscale venues, this zero-step bartending mobile cockpit features a custom, solid-surface counter with an 8-inch-deep workboard, and additional ergonomic features for greater bartender comfort, all wrapped in eco-friendly recycled leather.
Details
Marra Forni's NP110W Wood-Fired Ovens are traditional brick ovens used by pizzaioli worldwide. Features include integrated eyebrow exhaust duct designed into the structure of the oven dome, 1¼-inch thick black granite mantle ledge and a painted matte black steel facade and heavy-duty black powder coated steel stand.
Details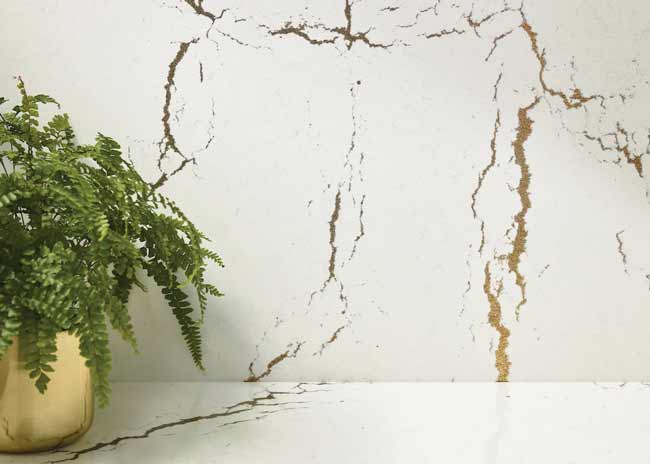 The Alloy Collection is an American-made quartz surface collection that captures the reflectivity and luster of brass and steel. Three different surface characteristics — smooth, sculpted and satin ridge — are available with veining that jets against white marbled backdrops. All Cambria quartz products are nonabsorbent and resistant to scratches, chips and stains.
Details
Armstrong's Ceiling & Wall Solutions added MetalWorks Lay-In ceiling panels to its portfolio of ceiling systems. Specifically designed for use with its DynaMax suspension system, this product is available in a sleek white metallic finish that is easier to clean. The panels come in two standard sizes, 2-foot-square and 4-foot-square nominal. When installed in non-data center applications and backed with an acoustical infill, the perforated panels provide a Noise Reduction Coefficient (NRC) up to 0.85, per the maker.
Details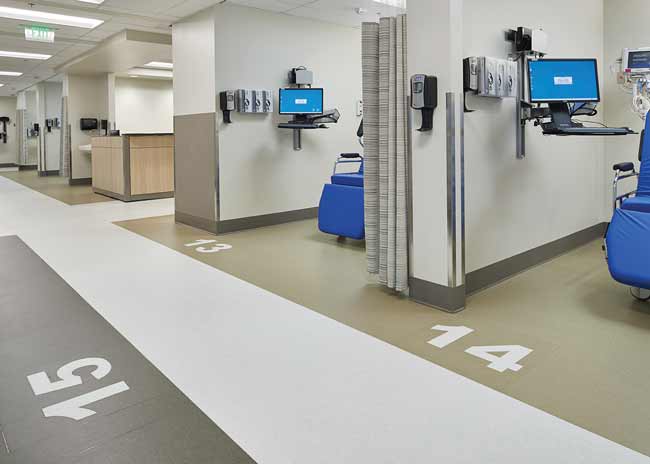 Reengineered Altro Symphonia is a safety flooring that is 2 millimeters thick and is available in two sizes. One of the updates includes enhanced resistance to stains, chemicals and abrasions. It also includes sustained slip resistance and is easier to clean, per the maker. This product bridges the gap between smooth and stain-resistant flooring.
Details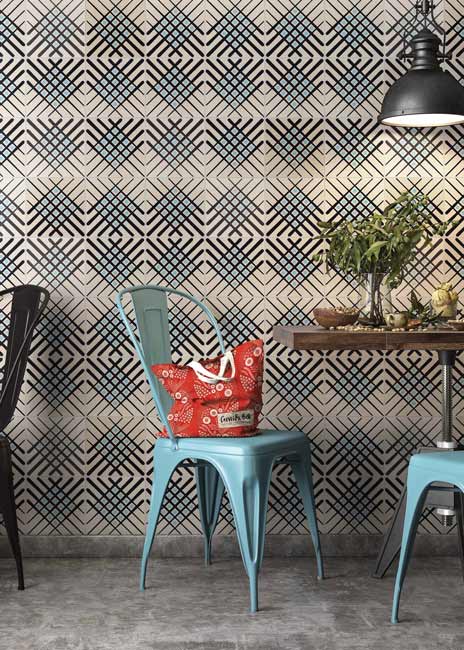 The inaugural Cressida Bell Collection with Villa Lagoon Tile includes eight cement tile patterns, each with three to four colorways. The color combinations and patterns span from contemporary to classic. Villa Lagoon's cement tiles do not use printed on colors. Similar to natural stone, each cement tile is unique with slight color variations. Installing cement tiles is similar to installing natural stone, with tighter grout lines and the use of a sealant after the tiles are set.
Details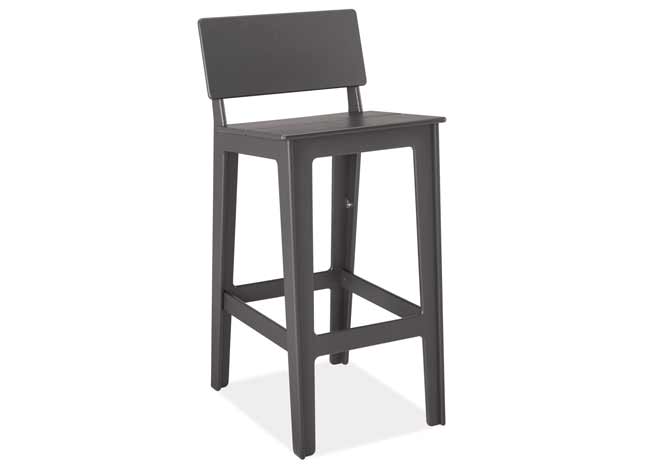 Aspen outdoor chairs and stools come in three different heights, making them suitable for both outdoor bar and table settings. A footrest adds comfort for higher barstool versions, while a higher back for the dining chair ensures proper support for users to recline and relax. Chairs pair with Aspen outdoor tables.
roomandboard.com/business-interiors
Details
MODSTREET provides parklets and other modular products for outside guest service seating on sidewalks or streets. The design allows for easy installation, minimal maintenance and long-term durability. Customizable in size from 10 to 40 feet, available with canopy or other roofing options and made of steel, aluminum, wood or composite materials.