Solutions Center
Categories:
Details
SerVue Touchless Refrigerated Slide-In replaces open salad bars in the footprint of a 4-well drop-in. The SerVue features double glass doors that house eight transparent ingredient canisters. Ingredients are self-contained and protected from germs and other contaminants, so there is no need for serving utensils or breath guards. The well-lit interior showcases the ingredients and smart sensors at the bottom of each canister detect the presence of a bowl or plate and dispense ingredients accordingly.
Details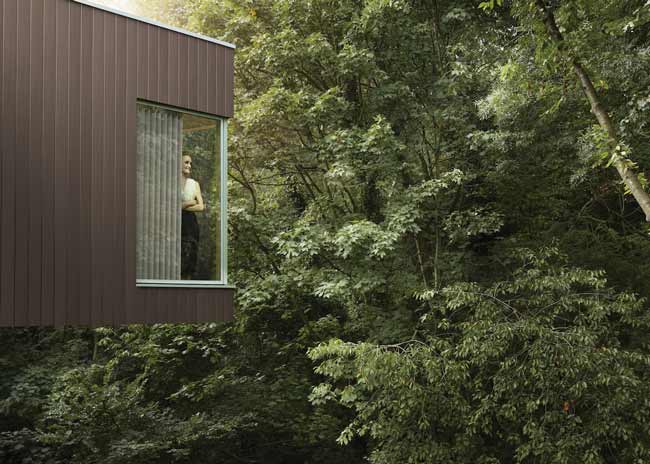 This award-winning composite cladding is made from 94% mixed recycled plastic and wood fiber content. A single Wildwood board uses as many as 2,000 plastic bags. Wildwood is available in two nature-inspired collections that offer rich colors, realistic textures and the organic warmth and beauty of real wood. It is available in a variety of board lengths and widths for maximum design flexibility.
Details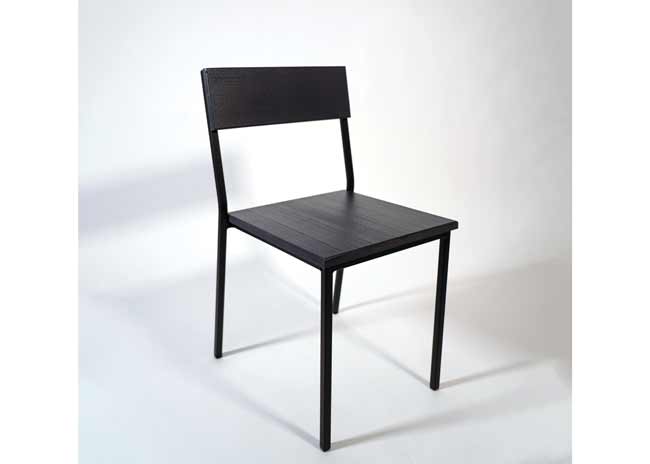 The Warren collection includes both dining chairs and barstools. It features a simple design, suitable for outdoor use and stackable for easy storage. Made from ACRE, a sustainable wood alternative made from upcycled rice hulls. The chair comes with four water-resistant glides.
Details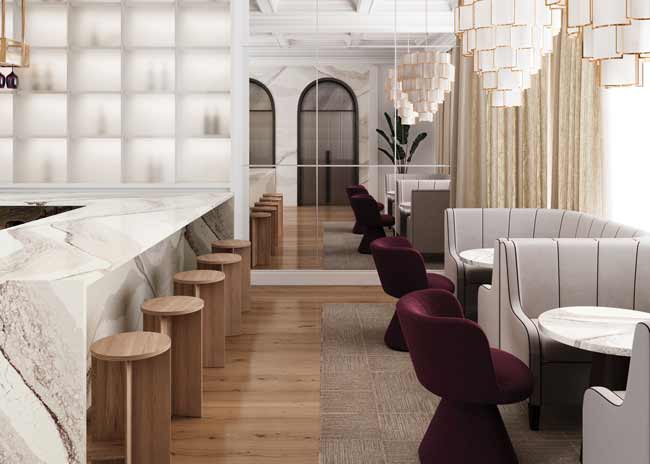 Cambria's Hailey is part of the brand's Luxury Series. It features sweeping movement, cascading veins, and aubergine colorways against a crisp white background. Available in both matte and high gloss.
Details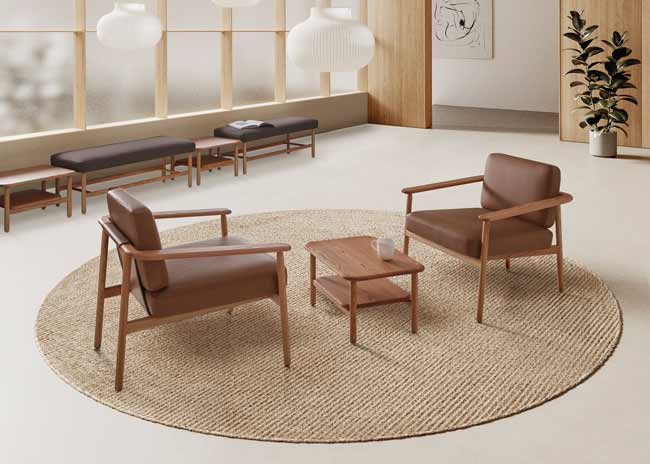 WUDI is a collection of lounge furniture designed by Francesc Rifé. The line includes upholstered armchairs, sofas, benches and tables, all suitable for use in lounge areas in restaurants and bars. The WUDI armchair and sofa are available in four solid oak frame finishes and numerous upholstered seat fabrics. The collection is complete with upholstered benches and side tables, available in two sizes, as well as benches and tables in plain solid oak.
Details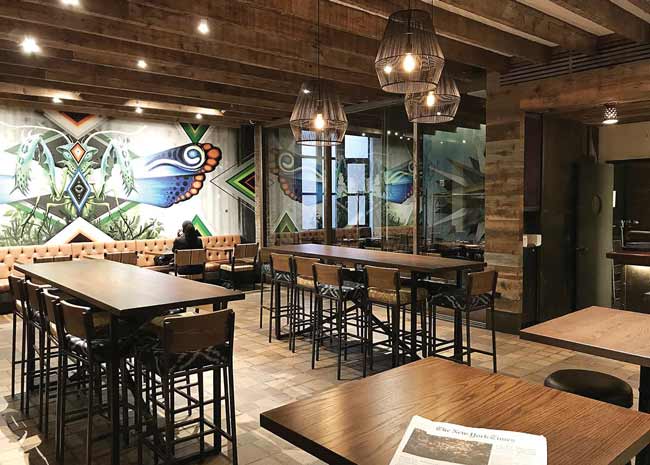 Broad and dynamic in scope, this reclaimed wood paneling incorporates wood salvaged from barns, agricultural fencing and other structures that have endured the elements. It features rich tones and a variety of original textures: planed, rough sawn and lightly weathered. Suitable for use as paneling, ceilings, bar wraps, counters and custom applications.
Details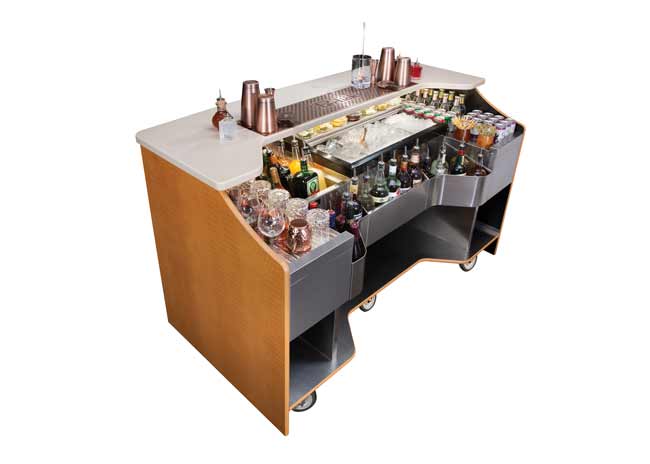 Designed by Tobin Ellis especially for high-volume, upscale venues, this zero-step bartending mobile cockpit features a custom, solid-surface counter with an 8-inch-deep workboard, and additional ergonomic features for greater bartender comfort, all wrapped in eco-friendly recycled leather.
Details
Marra Forni's NP110W Wood-Fired Ovens are traditional brick ovens used by pizzaioli worldwide. Features include integrated eyebrow exhaust duct designed into the structure of the oven dome, 1¼-inch thick black granite mantle ledge and a painted matte black steel facade and heavy-duty black powder coated steel stand.
Details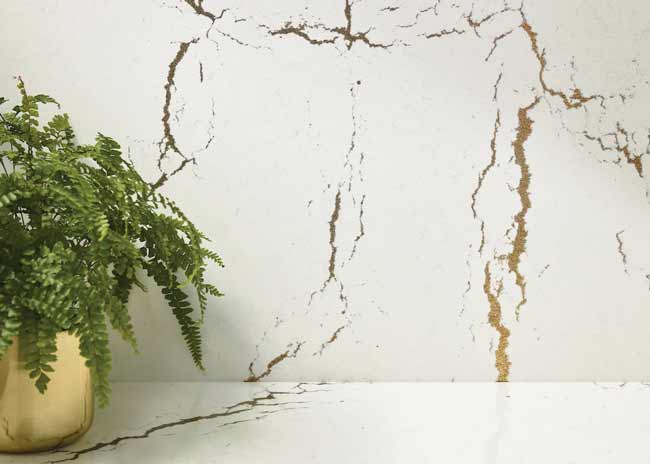 The Alloy Collection is an American-made quartz surface collection that captures the reflectivity and luster of brass and steel. Three different surface characteristics — smooth, sculpted and satin ridge — are available with veining that jets against white marbled backdrops. All Cambria quartz products are nonabsorbent and resistant to scratches, chips and stains.
Details
Armstrong's Ceiling & Wall Solutions added MetalWorks Lay-In ceiling panels to its portfolio of ceiling systems. Specifically designed for use with its DynaMax suspension system, this product is available in a sleek white metallic finish that is easier to clean. The panels come in two standard sizes, 2-foot-square and 4-foot-square nominal. When installed in non-data center applications and backed with an acoustical infill, the perforated panels provide a Noise Reduction Coefficient (NRC) up to 0.85, per the maker.