Product Guide
What's on your wish list for the types of products and solutions you'll use to enhance the guest experience and help rebuild business in 2021? Maybe it's gorgeous flooring, vibrant wall coverings, touchless restrooms, more comfortable chairs?
Whatever it may be, the Products Guide has ideas to get you started. Inside, you'll find new and innovative products in 11 familiar and mission-critical categories. And you'll hear straight from four designers about the products they chose and why they chose them to bring recent restaurant projects to life.
This special 2020 edition also includes a brand-new category, Products for a New Normal. It's packed with products and solutions designed specifically to help operators meet the challenge of operating safely and profitably right now, as the specter of COVID-19 still lingers.
One thing we know for sure is that consumers are eager to get back into restaurants and bars, and it's for the experiences —visual, tactile and social —as much as for the food and drink. Read on for leads to products that can help build buzz back and feed the need for those great restaurant experiences.
Rising to operating challenges presented by the pandemic means not only making front-of-house modifications that aim to keep guests safe but also focusing on what can be even tougher territory, the back of house.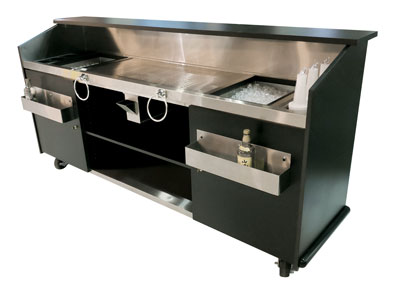 In the short term, the bar business faces a steep climb to regain the buzz and profitability of normal times. Even with many municipalities lifting restrictions earlier this fall, it will likely be some time before consumers resume comfortably relaxing and socializing shoulder-to-shoulder at indoor bars.
With 2020 finally in the rear view mirror, brands looking forward to resuming or accelerating development can expect some strong opportunities as well as a few headwinds in 2021.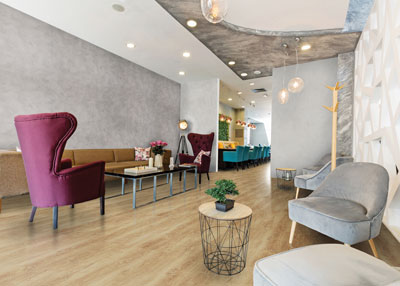 Perhaps more than any other restaurant interior product category, flooring selections demand a careful balance of functionality, safety and aesthetics. The good news is that the range and quality of products addressing all three of those selection drivers continue to increase. New product innovations continue to raise the bar, delivering highly durable, comfortable, easily maintained, fashion-forward flooring options for any budget.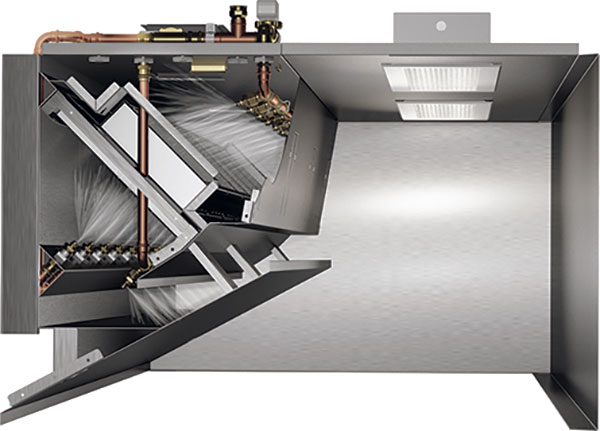 Selection and installation of effective, efficient HVAC (heating, ventilation and air conditioning) systems is expensive and not exactly sexy compared to other key elements of restaurant design, but it's among the most critical to get right.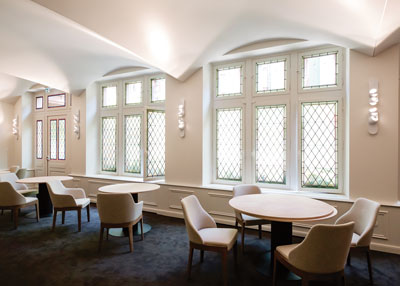 Designer Insights: Anita Summers, Principal & Lighting Designer, The Johnson Studio at Cooper Carry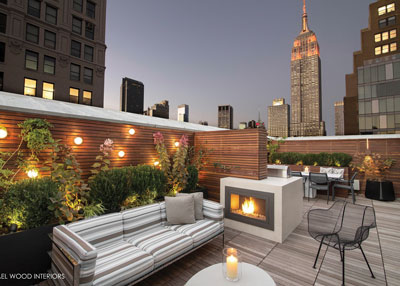 When the weather is nice, the view is appealing and/or the ambience is just so, restaurants with outdoor dining spaces often find it's hard to fill seats inside — everyone wants to enjoy the outside experience.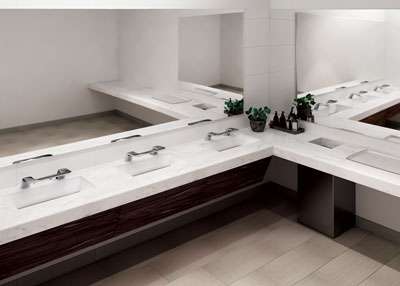 Yes, Instagram-worthy restrooms are now a thing — but that should come as no surprise. After all, restaurant guests today have a big appetite for recording and sharing images of just about anything that catches their fancy — even if it's in the loo.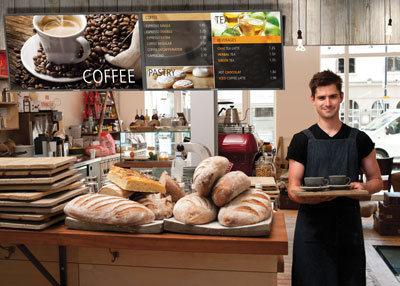 Restaurant menus are increasingly moving into the digital universe and onto customers' phones. Such was the case even before COVID-19, led primarily by fast-casual and QSR operations.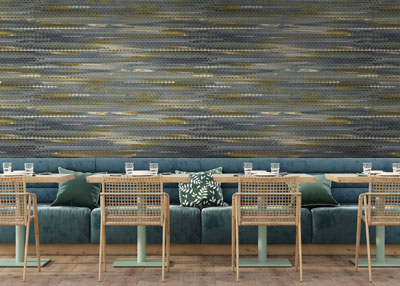 Designer Insights: John Paul Valverde & Miguel Vicens, Partners, Creative Directors, Coeval Studio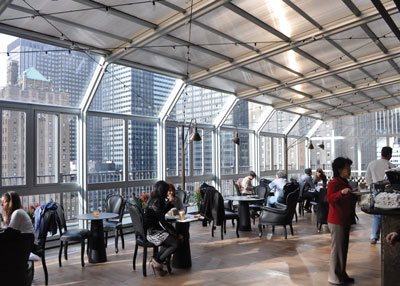 Unlike many other aspects of a restaurant's design, doors and windows must be carefully selected with multiple mission-critical functions in mind. First, they have to look good and contribute to the restaurant's brand messaging and ambience from both inside and out.