Product Guide
Need a little inspiration for your next restaurant design project? Hoping to upgrade, replace or refresh your existing design elements with something new and different, or maybe with something more durable, or just a little more Instagram-worthy? rd+d's annual Products Guide is just what you need to get the wish list started and the sourcing process underway.
Inside, we showcase a wide variety of restaurant-ready products in 11 mission-critical categories. From floors to ceilings, bars to the back of the house, you'll find ideas and direct leads to new, innovative and time-tested products.
But products are just part of the package. This year, we've included bonus Products in Play case studies offering designer insights on the strategies and specific products they used to create great-looking, high-performing restaurant spaces.
We invite you to grab a comfortable chair, settle in and enjoy perusing this special section.
Front-of-house trends may focus on Instagram and experiential design, but in the end, every successful restaurant experience comes down to the quality of food and the service.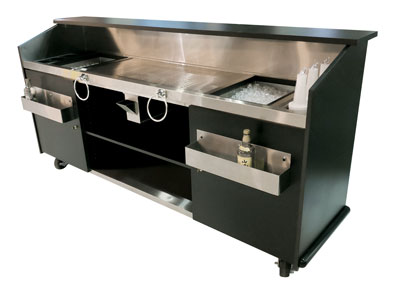 Bars are definitely having a moment, with programs touting top-tier trends such as craft and culinary cocktails, micro-breweries and distilleries, artisan ice, specialty mixers, wine and cocktails on tap, and countless versions of flavored spirits fueling rapid change.
Designer Insights: Jessica Lotner, Senior Interior Designer, The McBride Company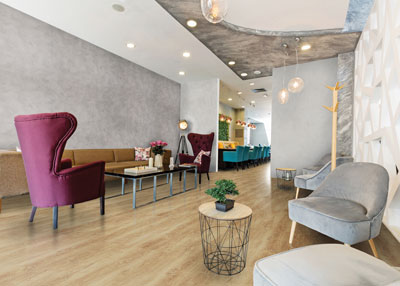 Flooring plays a big role in a restaurant setting. As one interior element that touches every single customer and every staff member, and one that has major implications for aesthetics, acoustics and safety, the selected material must perform well on many levels and do so in high-traffic settings with minimal maintenance.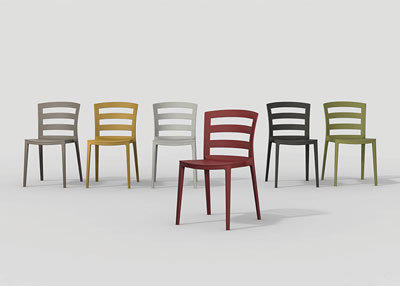 Designer Insights: Keiko Matsumoto, Senior Designer & Kevin Tyjer, Project Designer, Wilson Associates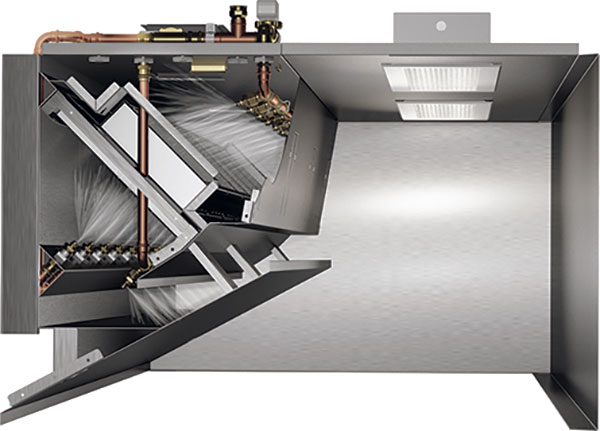 Selection and installation of effective, efficient HVAC (heating, ventilation and air conditioning) systems is expensive and not exactly sexy compared to other key elements of restaurant design, but it's among the most critical to get right.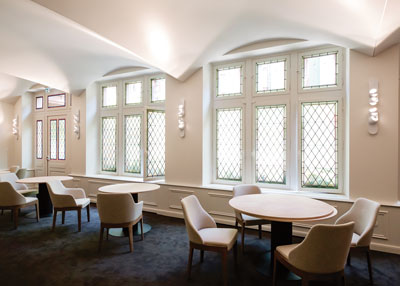 Designer Insights: Anita Summers, Principal & Lighting Designer, The Johnson Studio at Cooper Carry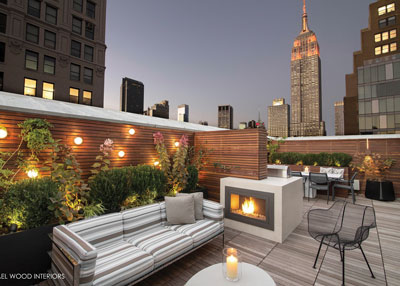 When the weather is nice, the view is appealing and/or the ambience is just so, restaurants with outdoor dining spaces often find it's hard to fill seats inside — everyone wants to enjoy the outside experience.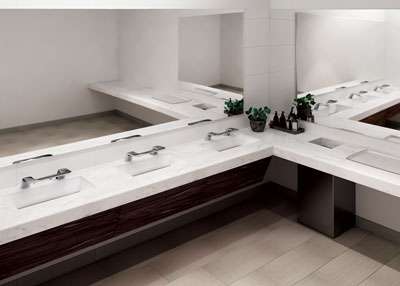 Yes, Instagram-worthy restrooms are now a thing — but that should come as no surprise. After all, restaurant guests today have a big appetite for recording and sharing images of just about anything that catches their fancy — even if it's in the loo.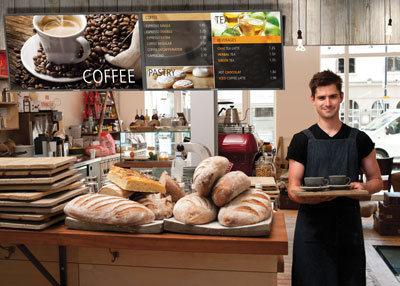 Part art, part science, menu boards and signage serve as important communication tools in a restaurant — QSR and fast-casual operations, in particular.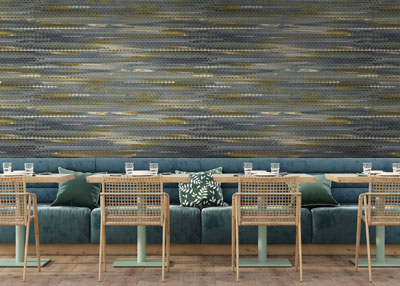 Designer Insights: John Paul Valverde & Miguel Vicens, Partners, Creative Directors, Coeval Studio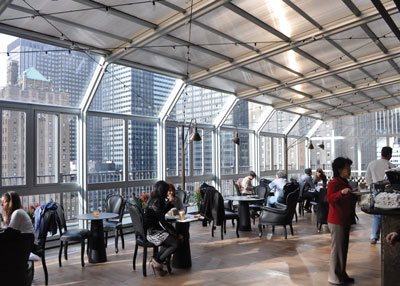 Unlike many other aspects of a restaurant's design, doors and windows must be carefully selected with multiple mission-critical functions in mind. First, they have to look good and contribute to the restaurant's brand messaging and ambience from both inside and out.