Featured Articles
The Editors
The re-design of Ghost Light Restaurant and Lounge sought to create a unique image for the restaurant that reflects the character of the surrounding theater district and complements the broader re-design of the hotel.
The Editors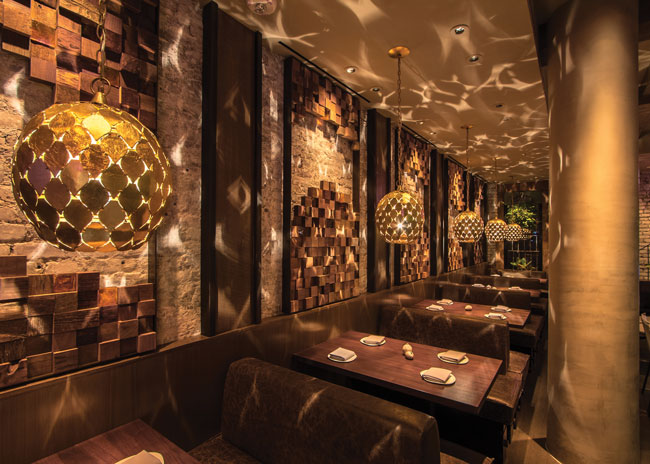 At Wayan, designers created a "tropical-slash-downtown" appearance and ambience for the 2,000-square-foot Indonesian-French hotspot.
Toby Weber, Contributing Editor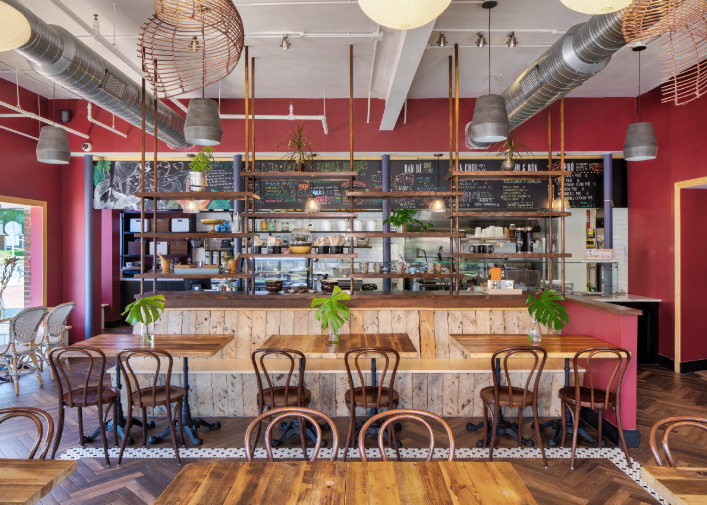 Located in Riverdale Park, Md., Banana Blossom Bistro is a Vietnamese fast-casual concept with an open kitchen and a display production line. The restaurant is owned by the husband and wife team of Phil and Annie Esguerra and was designed by GTM Architects out of Bethesda, Md.
The Editors
Creative use of wall coverings helped to transform a former French restaurant into Latin Café 2000's newest location. Opened last fall in downtown Miami's Brickell neighborhood, the restaurant is the third for the casual-dining concept.
Toby Weber, Contributing Editor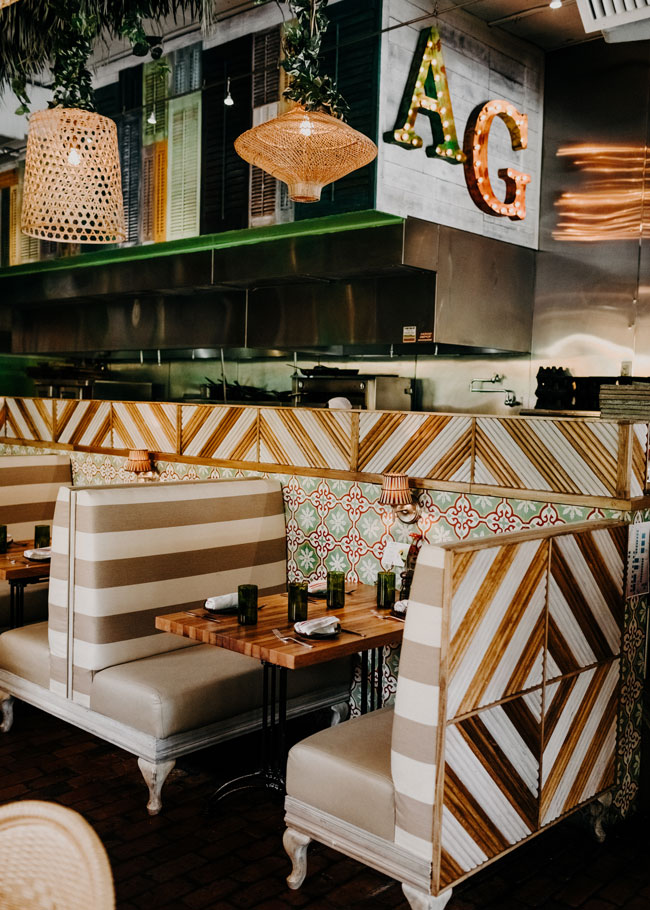 Florida-based Avocado Grill is a farm-to-table tapas style restaurant that features local produce, seafood and more.
Amanda Baltazar, Contributing Editor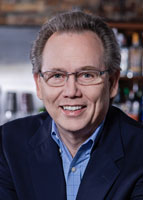 There's a new look at Beef 'O' Brady's. The Tampa, Fla.-based brand is remodeling both franchised and corporate locations and seeing a related sales increase.
The goal of the remodel was to refresh the 35-year-old brand, improve service and food quality. Beef 'O' Brady's has 150 units, 22 of which are corporately-owned.
CEO Chris Elliott talks to rd+d about the remodel.