Design
Dana Tanyeri, Editor-in-Chief
New York's Times Square now has its own unique urban food market, City Kitchen. Opened in March in the artsy Row NYC hotel, City Kitchen gives guests and locals alike a taste of some of the city's most buzzed-about food concepts all in one central location.
Dana Tanyeri, Editor-in-Chief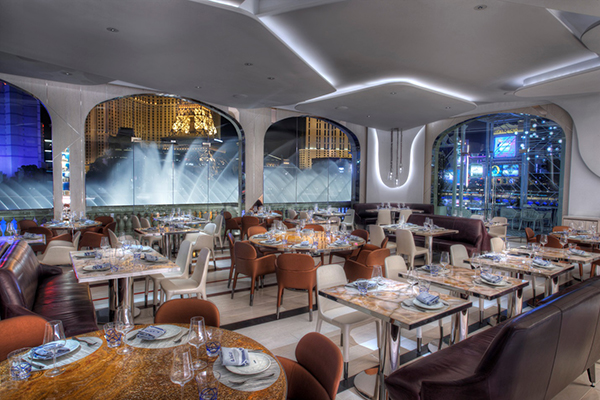 LAGO, the third Las Vegas restaurant by Michelin-starred chef Julian Serrano, builds on the Bellagio Las Vegas tradition of offering world-celebrated chef restaurants overlooking the hotel's iconic fountains.
Dana Tanyeri, Editor-in-Chief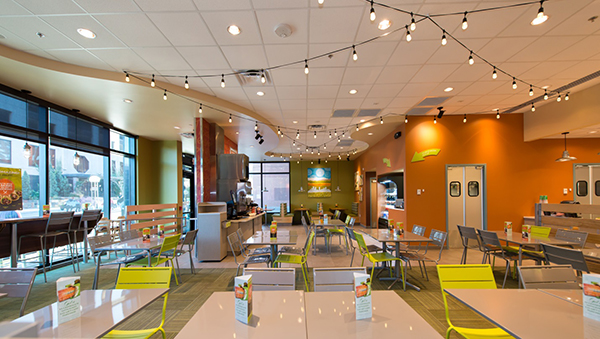 Denver-based fast-casual chain Garbanzo Mediterranean Grill is continuing a brand refresh that kicked off last October. Headlining the changes is a new "urban" design prototype, introduced at the chain's new 2,300-square-foot location in the 16th Street Pedestrian Mall in downtown Denver.
Dana Tanyeri, Editor-in-Chief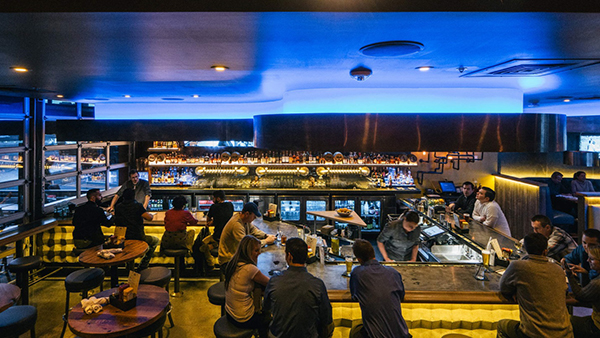 In late January, Denver's Tavern Hospitality Group raised the curtain on its newest concept, Whisky Tango Foxtrot (WTF). A neighborhood gathering place in the up-and-coming Prospect Park area, the operation was designed by Colorado architecture firm Arch11 as an ode to Denver's pre-Prohibition watering holes, but with decidedly modern twists.
The Editors
On Tuesday, New York multiconcept operator Gerber Group opened Irvington, a "New American," Mediterranean-influenced bar and restaurant, on the street level of the W Hotel New York – Union Square.
The Editors

At a breakfast hosted this week at the James Beard House in New York City, nominees for the Foundation's 2015 Outstanding Restaurant Design Awards were announced, along with those in 58 other award categories. Winners will be announced at the James Beard Foundation Awards Ceremony and Gala Reception on May 4 at the Lyric Opera of Chicago.
Amelia Levin, Contributing Editor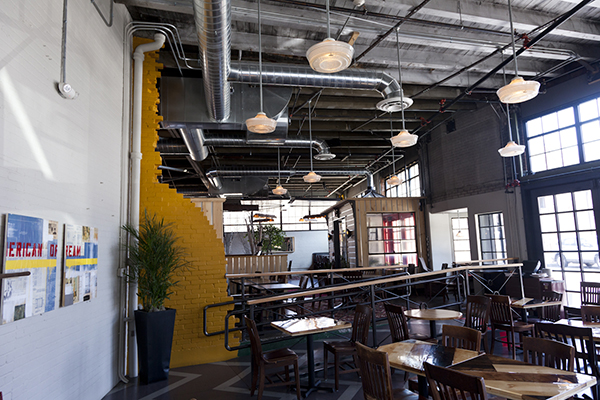 Paying homage to the former auto dealership and ambulance garage that once occupied the space, designers for Steel & Rye in Milton, Mass., blended existing industrial and historical accents with newly minted blonde wood and innovative fixtures using salvaged building materials.
The Editors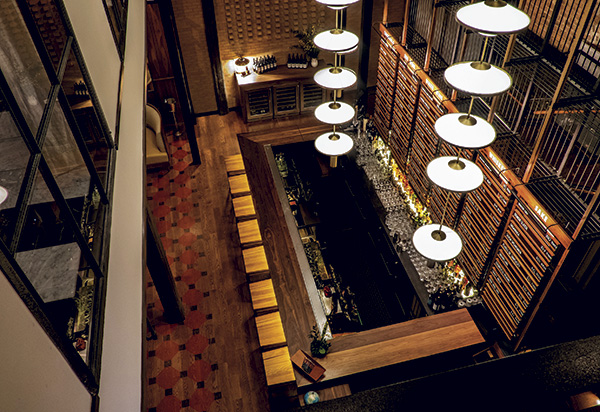 Great architecture, world class designers and award-winning chefs come together to make Chicago one of the nation's most exciting restaurant cities. Its newest, most buzzworthy restaurants offer up innovative, on-trend designs and cuisines while maintaining a welcoming, comfortable vibe. Here we take a look at some newcomers to check out next time you visit the Windy City.