Design
Dana Tanyeri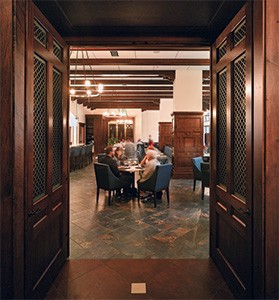 Chef Tory Miller, the James Beard Foundation's 2012 Best Chef–Midwest, has added another star to his constellation of concepts in Madison, Wis. His fourth restaurant, Estrellón, opened in late summer, bringing a menu of tapas, small plates, charcuterie and paella to the city's downtown in a comfortably sophisticated space.
The Editors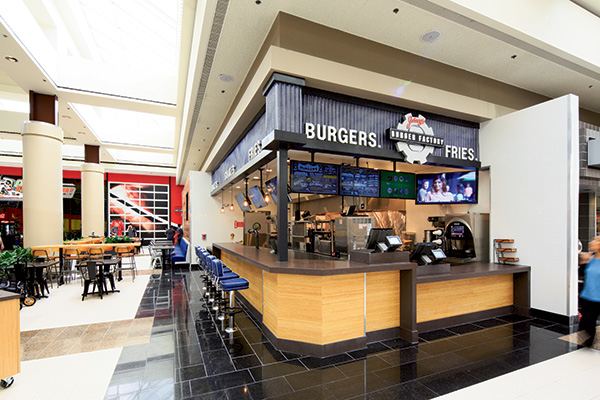 Johnny Rockets debuted the first Johnny's Burger Factory concept at Walden Galleria in Cheektowaga, N.Y., near Buffalo.
The Editors
Tom Powers hopes to recharge the wine bar concept with The Lunatic, The Lover & The Poet, set to open by the end of the year in Chicago's restaurant-heavy West Loop neighborhood. Powers, the owner and sommelier of the expansive 7,000-square-foot warehouse-turned-three-level space, plans to offer cocktails, craft beer and more creative small plates as a way to bridge the gap between the wine-and-cheese-only bars popular in the '90s and the way consumers like to eat, drink and socialize today.
The Editors
Owned and operated by 2BHospitality (Robert Sanderson, Dyce Craig) in St. Petersburg, Fla., Stillwaters Tavern is a modern American eatery designed and built by Robert Reid Architects, TWT Construction and T2theS Design + Build that features a menu by Executive Chef Jeffrey Jew.
The Editors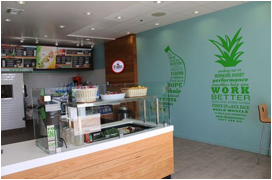 Robeks reopened its 10-year-old Ashburn, Va., location with a new design and enhanced fresh juice offerings.
The Editors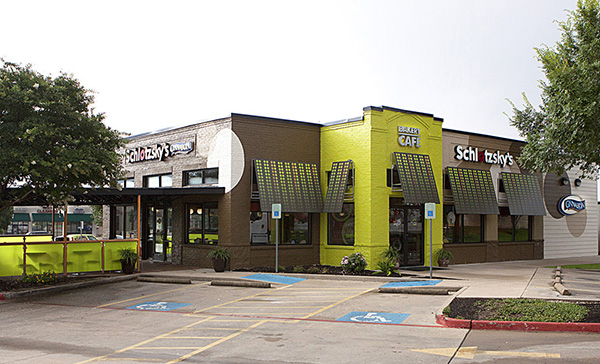 Schlotzsky's is testing a new prototype restaurant design it plans to roll out nationwide to its 376 locations spanning 35 states. Existing locations will be retrofit.
The Editors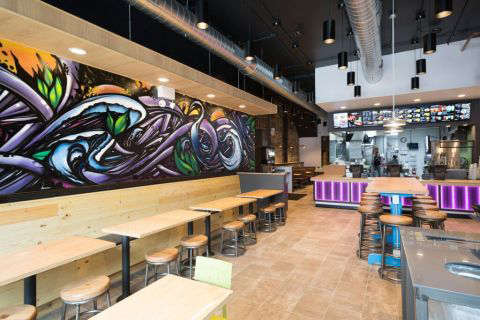 The new Taco Bell Cantina drops drive-thru for alcohol service and an open kitchen to create a new experience in urban markets. The first of these restaurants opened in Chicago's Wicker Park neighborhood this month where it also serves alcohol alongside the brand's signature items. The second Taco Bell Cantina will open in San Francisco.
The Editors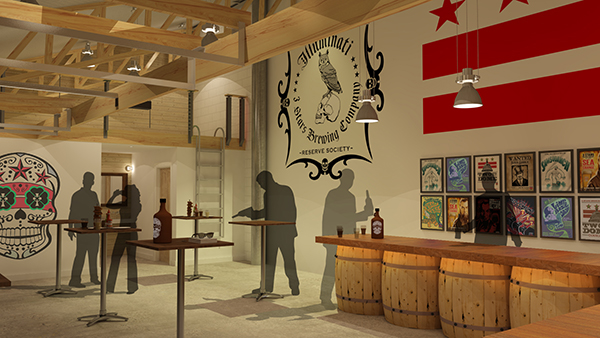 At the new 3 Stars Brewing Company and tasting room in Takoma Park, Md., architecture and design firm Studio3877 brought an "urban farmhouse" approach to the space.