Design
Rebecca Kilbreath, Editor in Chief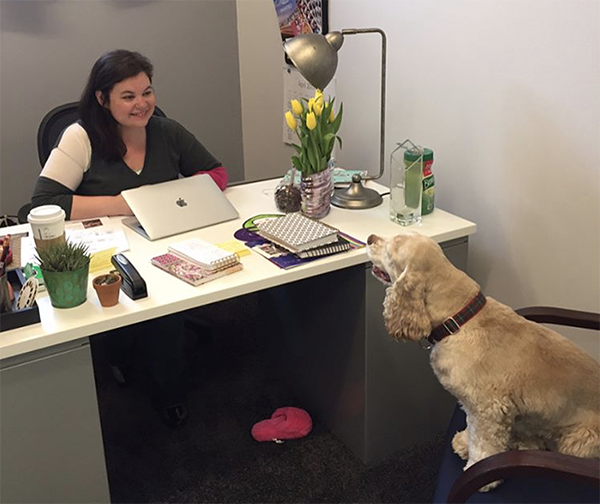 A recent meeting in my office with a VIP, our senior sales director's beloved dog, Hunter.
Amelia Levin, Contributing Editor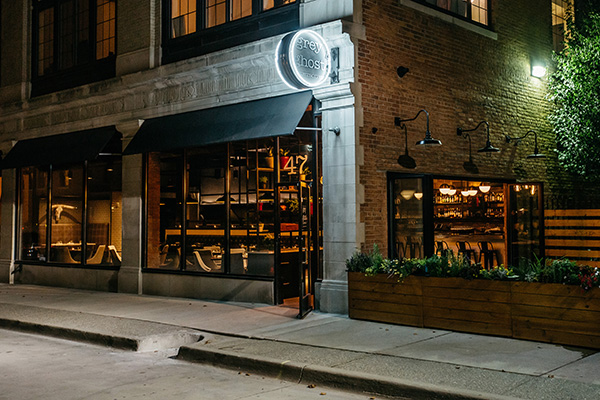 We've got the antidote to the internet's obsession with "ruin porn" photography in Detroit: five gorgeous restaurant spaces show the Motor City's long-promised rebound is well underway.
By Joseph Szala, Principal/Creative Director, Vigor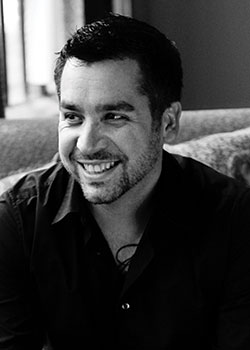 We're all familiar with restaurant interiors. We're all also familiar with restaurant brands. But over the years, I've noticed something: More often than not, the brand identity does not align with the experience created by the interior design. Individually, both may be brilliant — each with their own moments of glory — but together, they fall short, and the gap created by various designers is visually obvious. I'm calling for a collective effort to end this disservice for the sake of our clients — and for our crafts.
The Editors
Ousia, a Greek-focused Mediterranean restaurant, opened in Manhattan in January. The 7,000-square-foot restaurant, designed by The Niemitz Design Group, is housed in an unusually underdeveloped spot in Midtown West inside a brand-new residential building, Via 57 WEST. The promising location presented both opportunities and challenges.
The Editors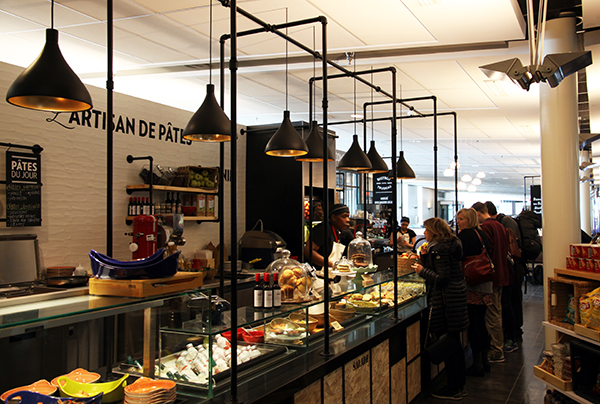 After finding success with its Bistrot concept in airports across Europe, HMSHost recently debuted the brand in North America with two locations at the Montréal-Pierre Elliott Trudeau International Airport.
The Editors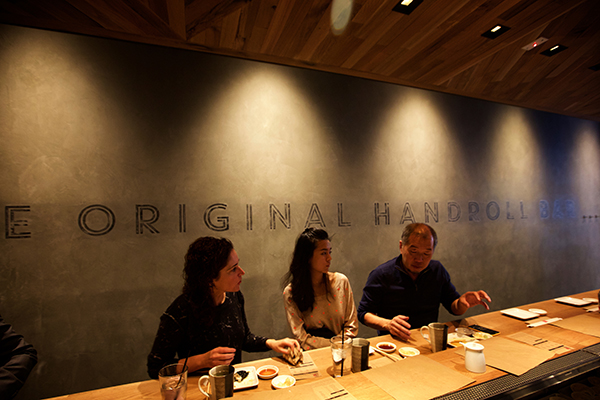 Popular Los Angeles-based Japanese restaurant KazuNori opened its latest outpost in Manhattan's NoMad neighborhood in March. The new location offers bar seating only and focuses on hand rolls and sashimi as well as a limited drink menu.
The Editors
Tacology, a new 6,125-square-foot restaurant from Cinbersol Group that seats 125 people inside and 85 outside, has opened at Brickell City Centre, a new mixed-use development in downtown Miami.
The Editors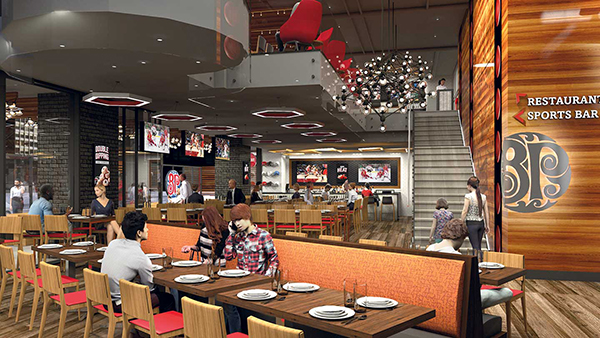 Canada's largest casual-dining chain, Boston Pizza, unveiled its new urban flagship, which showcases the brand's new prototype in Toronto at Front and John streets. It is the first in a series of planned openings targeting Canada's urban centers.