Design
The Editors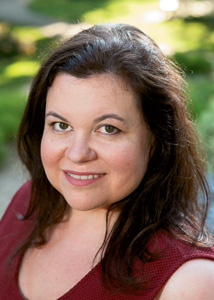 If comparison is the thief of joy, then the key to happiness might be found by staying in your own lane. After all, reminding yourself to stay in your own lane is a great way to stay focused on the tasks at hand. But, taken too far, staying in your lane can lead to stagnation. Sometimes, getting out of your lane — even entirely off the course — can lead to adventure, education and innovation.
Toby Weber, Contributing Editor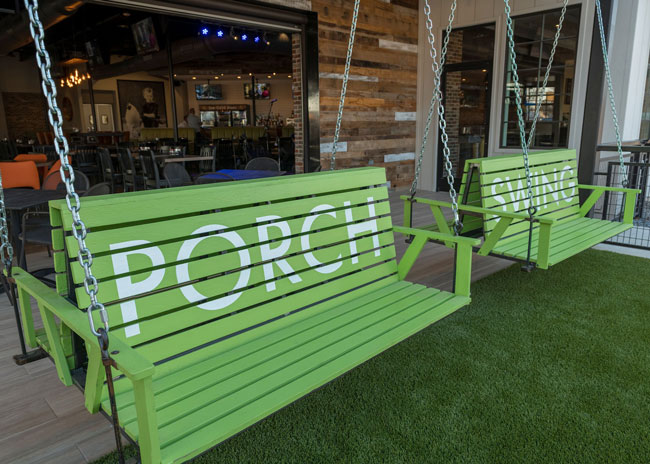 While casual dining has taken a beating in recent years, many operators have developed a polished-casual strategy to draw in guests. Porch Swing Restaurant, located in the Dallas suburb of Mesquite, puts a new spin on this approach.
The Editors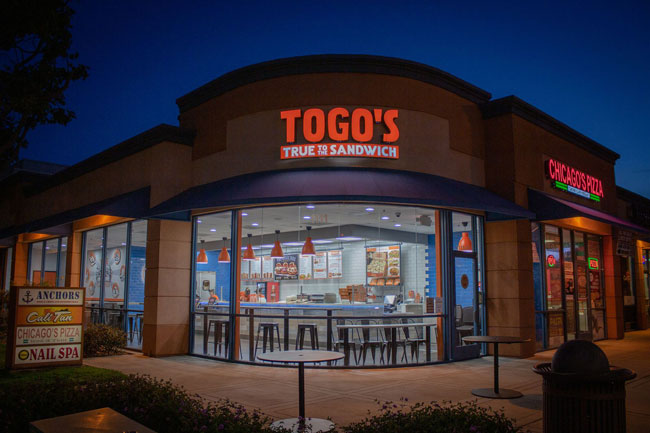 San Jose, Calif.-based Togo's sandwich shops applied its new restaurant design when opening a ground-up prototype in Santa Clara, Calif. and remodeling three units (one corporate and two franchise locations in Emeryville, Fremont and San Jose). The new design — named Togo's 3.0 — strives to increase the speed of service and update the dining environment.
Peter Fabris
Wall coverings are one of the keys to realizing the design vision. They can serve as backdrops that frame a space, provide wayfinding cues or, in the case of a feature wall or mural, make a bold statement.
Dana Tanyeri, Senior Editor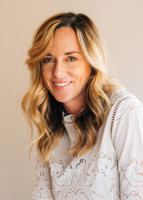 Fresh takes on the fast-casual theme seem to emerge almost daily, with new players, new concepts and new pressures on operators within the segment to keep raising the bar on innovation. Almost paradoxically, as customer demands for convenience increase and off-premise sales grow, the on-premise experience has become even more important.
Amelia Levin, Contributing Editor
In this Q&A, Crystal Hinds, owner and operator of effervescence in New Orleans, talks about the design and development of her restaurant, which opened in March 2017 in the Big Easy's French Quarter. Hinds partnered with Designer Kelly Sutton and Architect Corbett Scott for the space. The chef-driven champagne bar offers a selection of more than 210 bottles, 32 by-the-glass options, flights and a variety of small plates meant for sharing and socializing. And the team behind the design turned the idea of champagne bubbles into a fun, sophisticated restaurant space.
Amanda Baltazar, Contributing Editor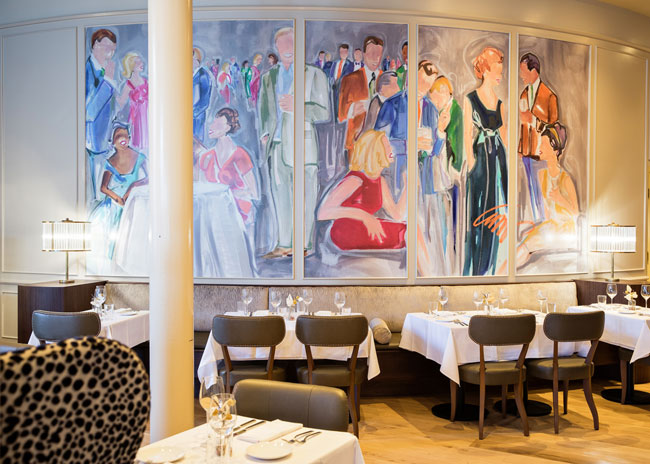 Careful advance work kept the renovation of a 200-year-old building on track for opening.
Toby Weber, Contributing Editor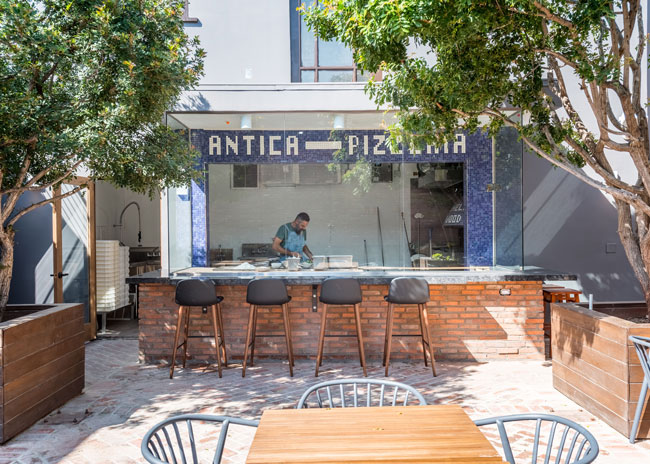 Over the past few years, Francesco Zimone noticed a trend in Los Angeles dining. The restaurant scene, he says, had gotten overpriced and unsatisfying. After valet parking, drinks and food, it was easy to drop $200 in a night, but still feel rushed and, frankly, hungry. On the other hand, parties at friends' houses were the best times he'd been having, with plenty of space and time to relax and mingle.