Design
Toby Weber, Contributing Editor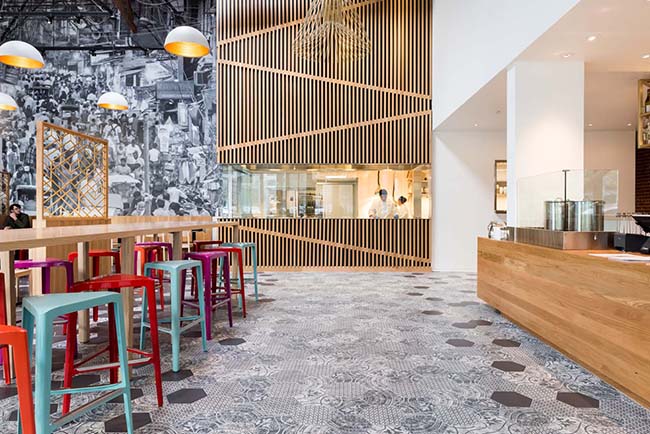 Owned by husband and wife team Anjan and Emily Mitra, DOSA is a successful Indian food concept based in San Francisco. The company recently opened its first outpost in Oakland and third location overall. While the first two DOSA units are full service operations, this one, dubbed dosa by DOSA is the growing chain's first attempt at a fast-casual service model.
Peter Fabris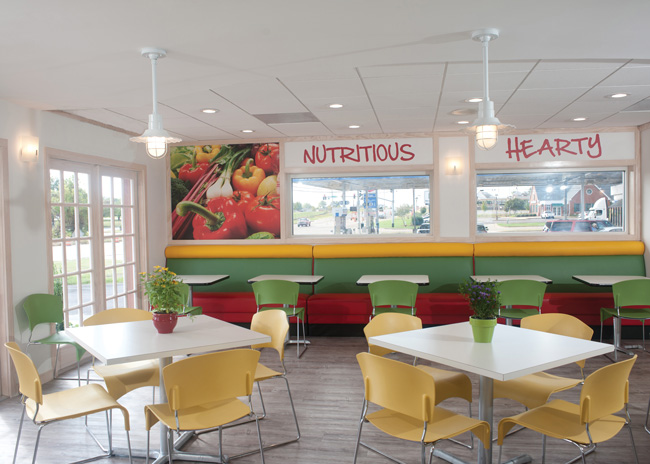 Of all the tools available to designers to create a distinctive appearance, none may be more powerful than graphics. Logos, posters, menu boards, photographs, wallpaper, and printed words provide a wealth of possibilities to establish a unique atmosphere, attract the attention of customers, and influence them to make purchases.
The Editors
Kampai, designed by Chromed Design Studio, is a contemporary Japanese restaurant with traditional underpinnings located in the midst of Aerocity, a luxury mixed-used development in New Delhi, India. Luxurious and romantic,
Toby Weber, Contributing Editor
Based in San Francisco, MIXT is a salad concept offering fresh, local ingredients delivered daily. The chain recently opened a location in nearby Oakland.
Amelia Levin, Contributing Editor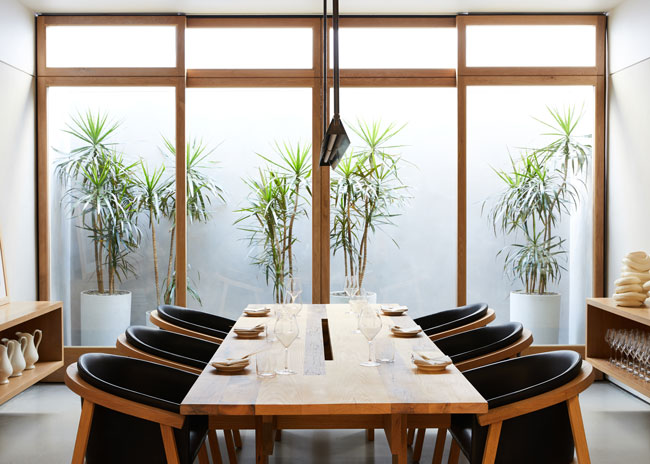 Auburn is a new 105-seat restaurant that opened in Los Angeles in March. The restaurant, designed by Klein Agency, is the first stand-alone venture for co-owner and Chef Eric Bost. In this Q&A with Klein Agency partner Jon Kleinhample, he gives a rundown of the new fine dining space.
Toby Weber, Contributing Editor
Barely four years old, this fast-casual pizza chain has a new look that embodies its unique food and special corporate culture.
The Editors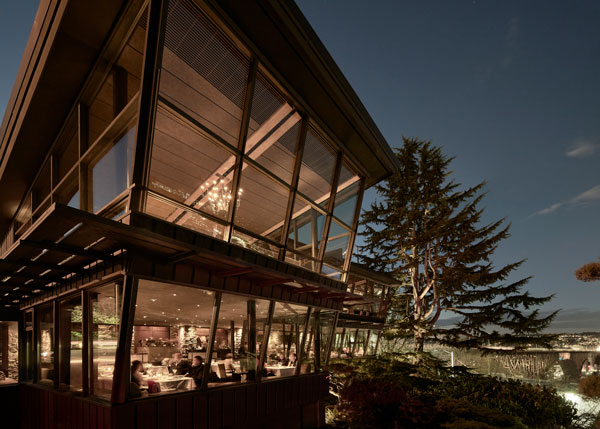 The 2019 James Beard Awards were Monday, May 6, 2019, and four restaurants took home awards for restaurant design.
Dana Tanyeri, Senior Editor
Even more so than dining rooms, restaurant bars need to check multiple boxes for design success. They need to create energy and buzz, promote social engagement, and integrate with and support the overall brand experience while offering an attractive alternative experience.