Design
The Editors
With more than 30 years of experience in food and beverage design, Dawn Arcieri, NCIDQ, RID, senior associate at Gensler, has worked on more than 200 restaurants ranging from small-scale dining to prototype roll-outs for fast and casual restaurants alike.
Amanda Baltazar, Contributing Editor
Innovation leader in construction, equipment design and process improvements, Captain D's
Peter Fabris
You only get one chance to make a first impression. Typically, a patron's first take of a restaurant centers on the entry area, both inside and outside. The entrance's design from signage to door to hostess station gives signals about the type of food, ambience and service the establishment provides.
Thomas Henry Strenk, Contributing Editor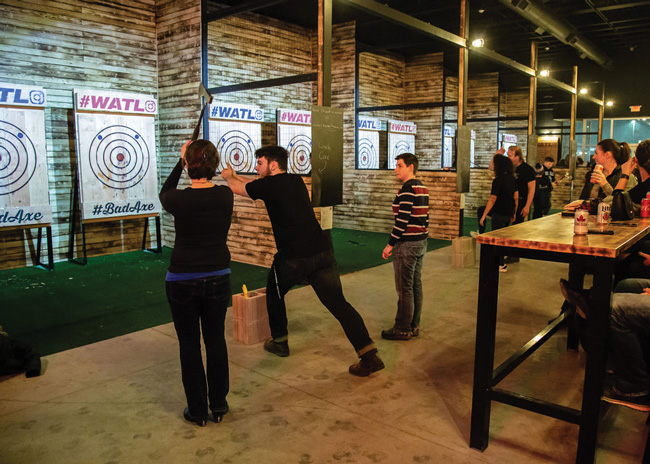 Throwing axes and throwing back drinks may seem like an improbable combination, but axe bars are in full swing these days. In just a few years, the extreme sport has grown to hundreds of venues in North America.
Dana Tanyeri, Senior Editor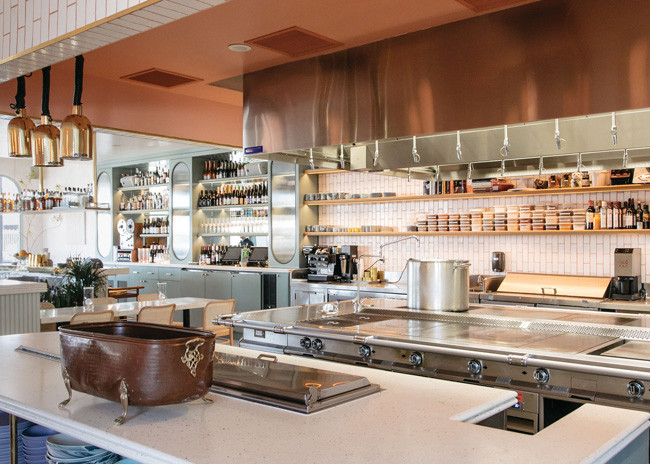 Inspired by classic French bistros, Jeune et Jolie's design is charming and fresh, sophisticated and modern.
Dana Tanyeri, Senior Editor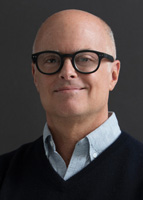 Remember when fine-dining experiences were all about starched white tablecloths, tuxedoed waiters and fancy food served in quiet rooms? Such traditional characteristics still define many operations in the segment, but they're no longer requisite parts of the experience.
Toby Weber, Contributing Editor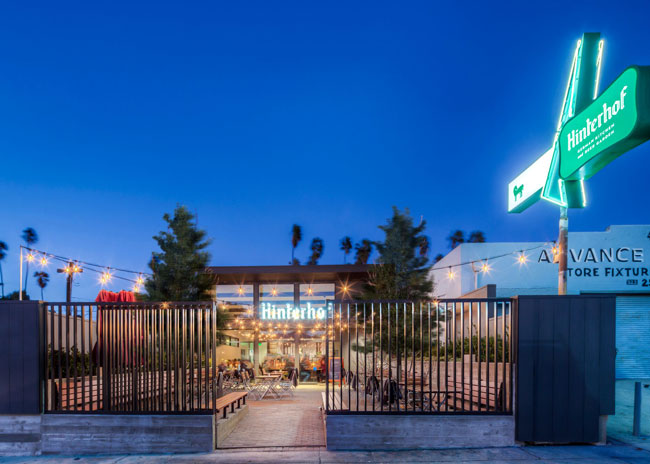 Though California and Germany both have outdoor dining traditions, the two aren't often connected. They are brought together at Hinterhof, a new Vegan beer garden located in Los Angeles. The restaurant opened in January with interior design, architecture and landscape design by Aaron Neubert, founding principal and design director at Aaron Neubert Architects.
The Editors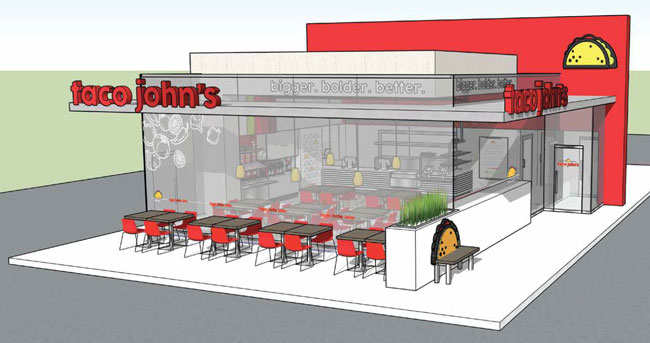 Taco John's is using in-store promotions and menu additions to lure in guests throughout this summer to celebrate the brand's 50th anniversary. To cap it off, the chain also plans to unveil a new prototype in its home market of Cheyenne, Wy., in September.