Design
Dana Tanyeri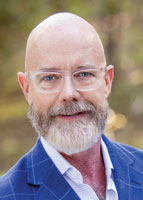 Furnishings and finishes set the stage, but it's often the art pieces displayed that really bring restaurant interiors to life and create brand differentiation.
Hannah Collins, Principal Designer and Founder, ROY, San Francisco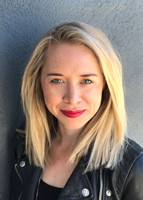 Deciding how to lay out your restaurant is one of the major decisions you have to make before opening, and it can completely affect the feel of your operation.
Toby Weber
California's Four Seasons Westlake Village hotel recently upgraded three of its foodservice operations. The spaces were all designed by EDG design and are owned by billionaire businessman David Murdock.
Toby Weber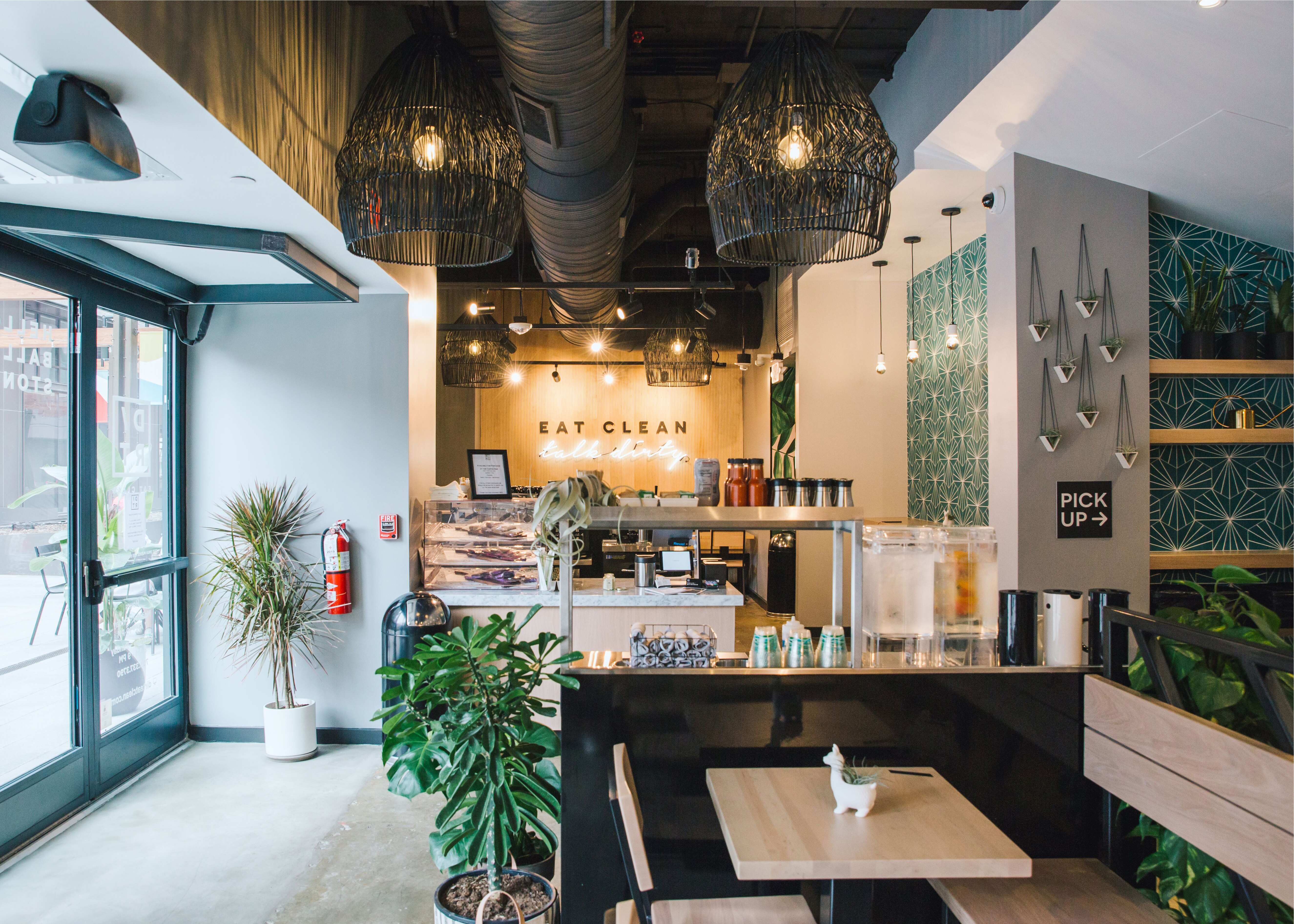 Based in Miami, DIRT describes itself as a place where "clean eating and great taste coexist."
The Editors
The re-design of Ghost Light Restaurant and Lounge sought to create a unique image for the restaurant that reflects the character of the surrounding theater district and complements the broader re-design of the hotel.
The Editors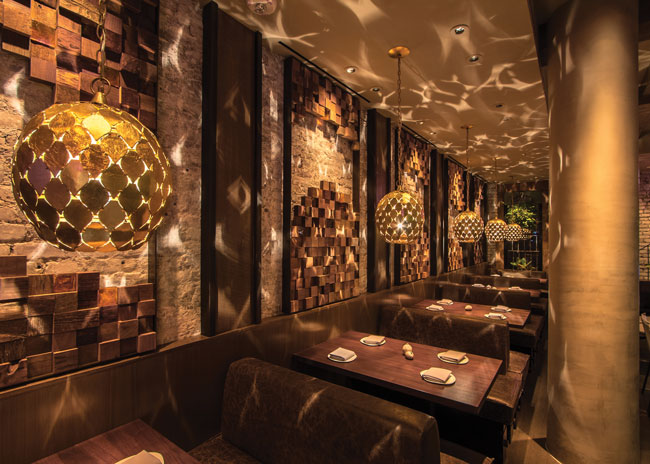 At Wayan, designers created a "tropical-slash-downtown" appearance and ambience for the 2,000-square-foot Indonesian-French hotspot.
Toby Weber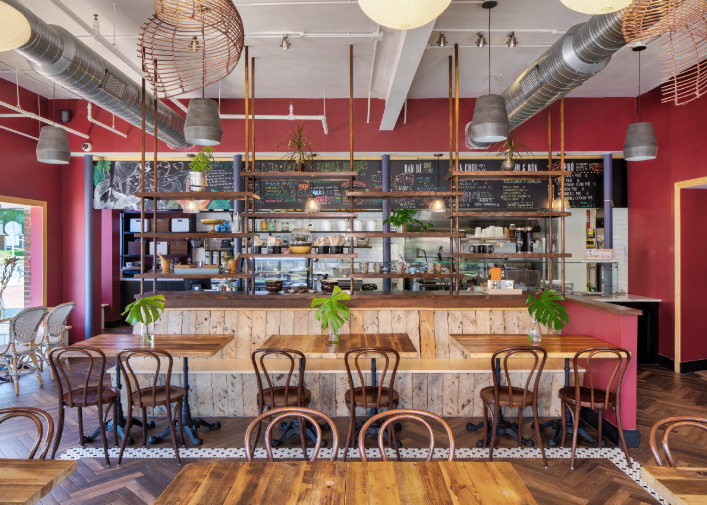 Located in Riverdale Park, Md., Banana Blossom Bistro is a Vietnamese fast-casual concept with an open kitchen and a display production line. The restaurant is owned by the husband and wife team of Phil and Annie Esguerra and was designed by GTM Architects out of Bethesda, Md.
The Editors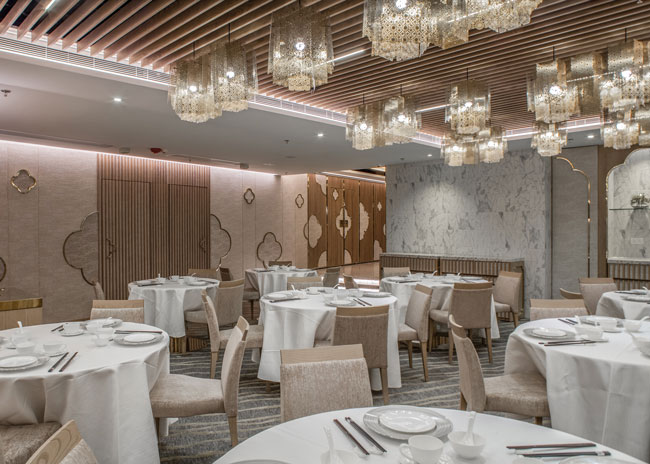 Ah Yung Kitchen, the second restaurant by Michelin starred chef Ah Yung, presents refined Cantonese cuisine in a setting designed by OPENUU's principals to subtly evoke a traditional Chinese teahouse. A soft, neutral color palette creates a tranquil atmosphere, while greenery installations on accent walls provide color and echo nature.