Design
Dana Tanyeri, Senior Editor
Even more so than dining rooms, restaurant bars need to check multiple boxes for design success. They need to create energy and buzz, promote social engagement, and integrate with and support the overall brand experience while offering an attractive alternative experience.
Amelia Levin, Contributing Editor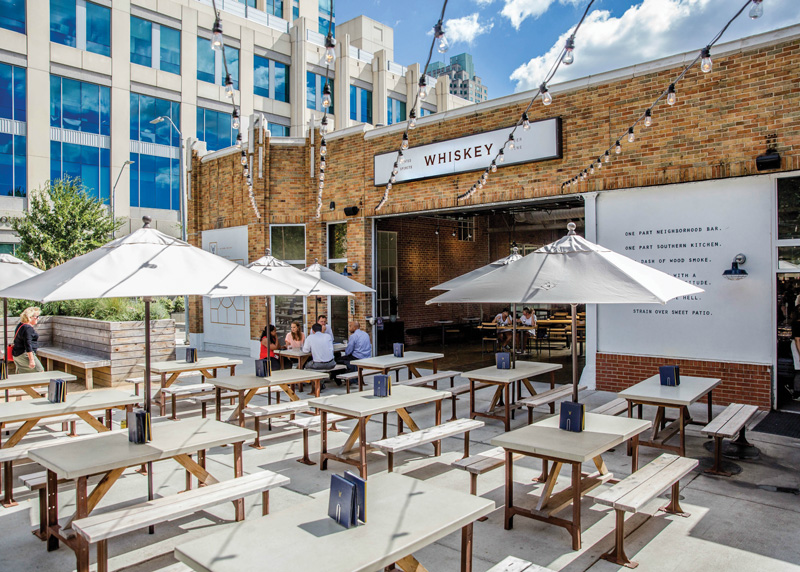 Known for its univerisities and a research hub, Raleigh, N.C., also hosts some of the most stunning restaurants you'll find anywhere.
Amanda Baltazar, Contributing Editor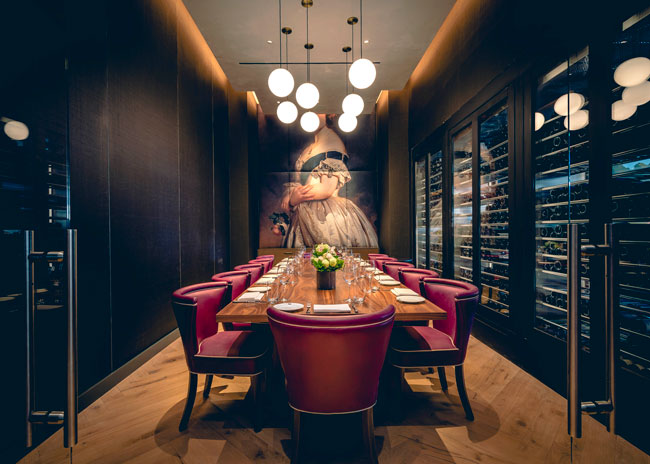 A little bit of Britain has come to a corner of New York City. Last month, Queensyard opened at Hudson Yards, the brand-new luxury mall on Manhattan's west side. Owned by D&D London, a UK restaurant firm, it features the best of British without being overt about it.
The restaurant opened on the fourth floor of the mall on March 15. It was designed by Nancy J. Ruddy, Founding Principal of CetraRuddy, a global architecture and interior design firm based in New York, who also worked on the UK company's first stateside restaurant, Bluebird at the Time Warner Center in Manhattan.
Amelia Levin, Contributing Editor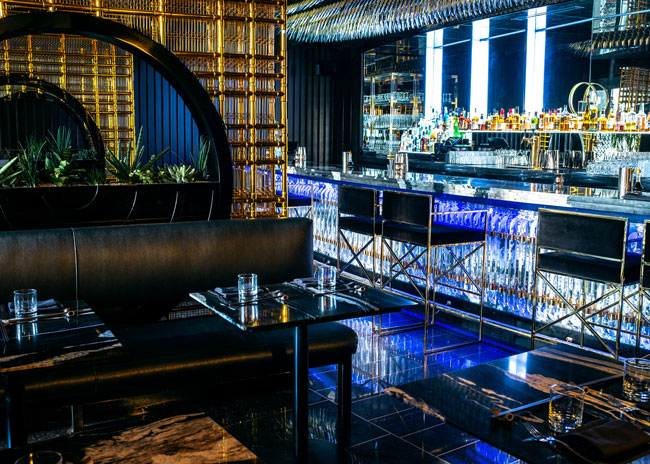 James Beard-nominated chef and restauranteur Brad Kilgore newest restaurant, KAIDO in Miami celebrates Japanese culture and flavors with small plates, tasting menus and cocktails — a specialty of co-owner Nico de Soto — and features a secret bar, the invitation-only speakeasy AMA.
The 2,200-square-foot space seats 75 and was designed by Mark Alan Diaz of MAD Designs, who took inspiration from Tokyo's cocktail bars. And the women who fish for sea urchins. Here Diaz offers up some of the design inspiration and details behind the glamorous space.
Toby Weber, Contributing Editor
Giada De Laurentiis is among a number of celebrity chefs and Food Network personalities to move into the fast-casual restaurant sector. Pronto by Giada opened at Ceasar's Palace in Las Vegas last year. Interior design on the project was handled by starrdesign out of Charlotte, N.C.
Dana Tanyeri, Senior Editor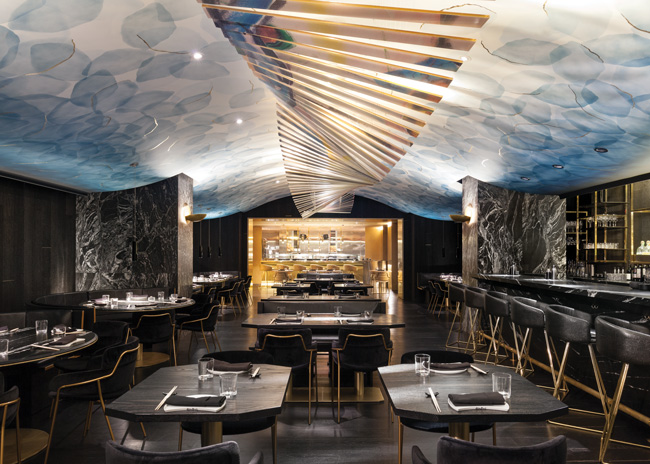 Since its opening in December 2017, the Toronto expression of Chef Akira Back's eponymous restaurant has dazzled diners with a design that, like the Japanese-Korean fusion cuisine that earned Back a Michelin star, is a study in bold and creative contrasts. Set in the new boutique Bisha Hotel & Residences in the city's entertainment district, the restaurant is at once dark and moody, glamorous and artsy. And it is racking up stellar reviews for Toronto-based Studio Munge, which designed the hotel, its restaurant properties and, in 2012, one of Chef Back's Las Vegas restaurants.
Thomas Henry Strenk, Contributing Editor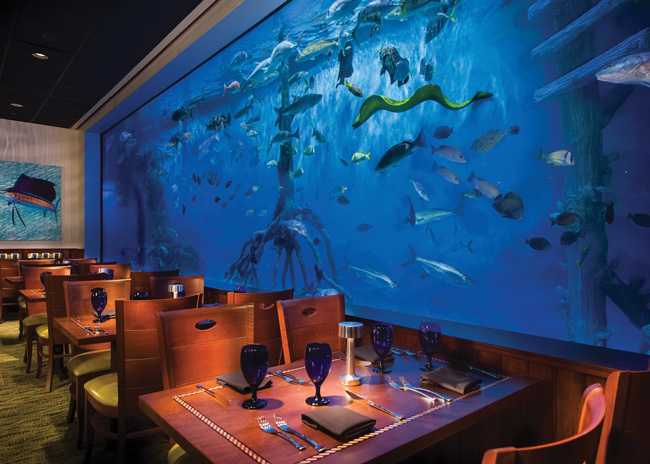 Restaurant guests are fishing for their dinner, swimming with the fishes and learning about the importance of a healthy oceanic environment. These are all reasons why seafood specialists are jumping into fish tanks in a big way. These are not little 5-gallon jobs with a lonely goldfish but massive aquariums holding thousands of gallons and hosting exotic sea life from sharks to starfish.
The Editors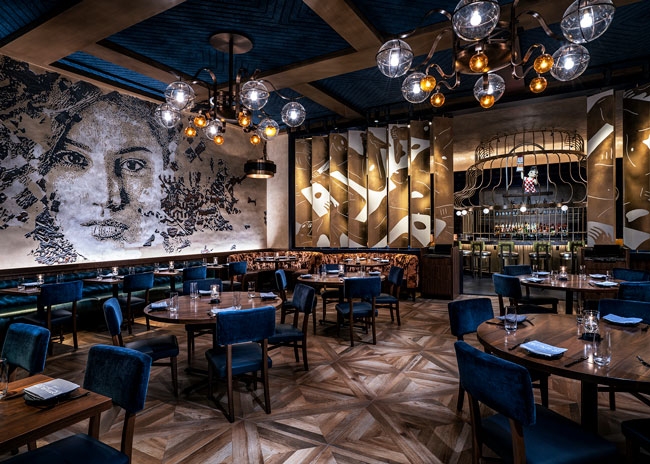 Created by Andy Masi's Clique Hospitality and designed by Rockwell Group, Greene St. Kitchen pays tribute to the art scene of New York City's Soho district during the 1980s. The dominant culture touchstones of the era — hip hop, punk, and street art — influenced both the restaurant's design and its menu.