Design
Dana Tanyeri
Smashburger Founder's New Big Idea: 24/7 Casual Dining with an Urban, "Hipster Chic" Vibe
Albert Alfonso, Alfonso Architects Inc.
Design Insights on Carmel Cafe and Wine Bar from the restaurant's architect. Click to read the complete profile!
Dana Tanyeri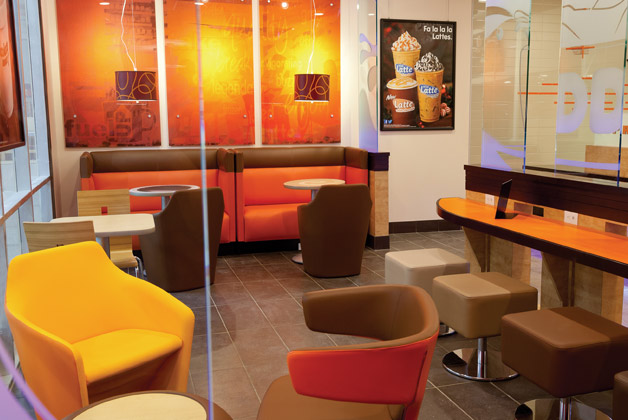 There's a lot of buzz over at Dunkin' Donuts these days, and it's not just coming from the coffee. The iconic American QSR brand has plans to double its U.S. footprint to 15,000 stores and officially announced new store designs aimed at positioning the company more strongly against the likes of Starbuck's for today's sit, sip and surf coffeehouse consumer.
The Editors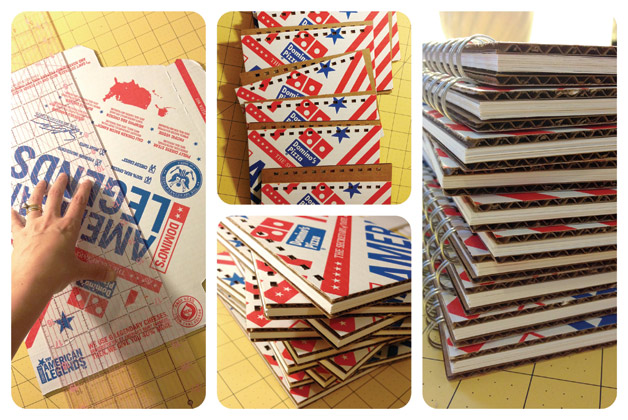 With its new look and logo beginning to edge out the old, Domino's has devised an artful plan to save its old logo materials from ending up in landfills.
The Editors
In late spring, Hooters of America LLC unveiled a new prototype that will be the model for all new-build locations and influence refreshes and remodels at existing units. The new prototype, introduced at a 6,300-square-foot Hooters in Slidell, La., has a clean, bright interior with expansive windows, high ceilings and lots of open space. The bar is a central feature and zones provide a variety of seating heights and styles.
The Editors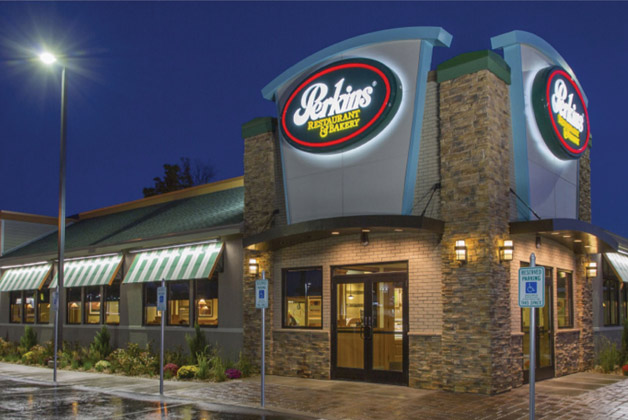 Perkins Restaurant & Bakery kicked off a remodeling initiative that was on track to be seeded in more than 20 corporate locations during the first half of 2013, with franchise restaurants to follow shortly thereafter. Developed by Louis+Partners Design, the remodel is the culmination of extensive research conducted across the country and includes both exterior and interior elements.
Dana Tanyeri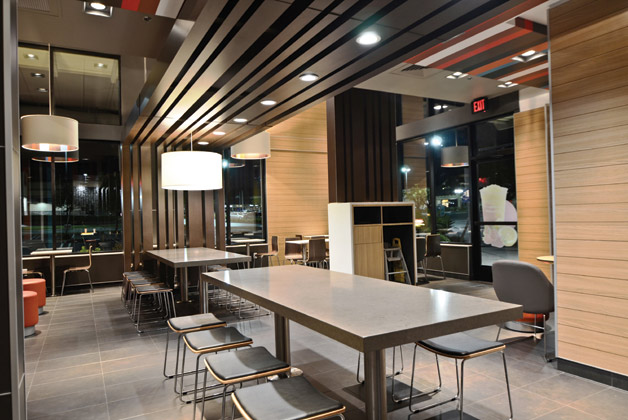 Many Americans are losing their inhibitions, at least when it comes to choosing to sit down and dine next to strangers. Communal tables are fast becoming familiar features in concepts that range from the hip and trendy indies that introduced them more than a decade ago, to fast-casual upstarts and the biggest of QSRs.
The Editors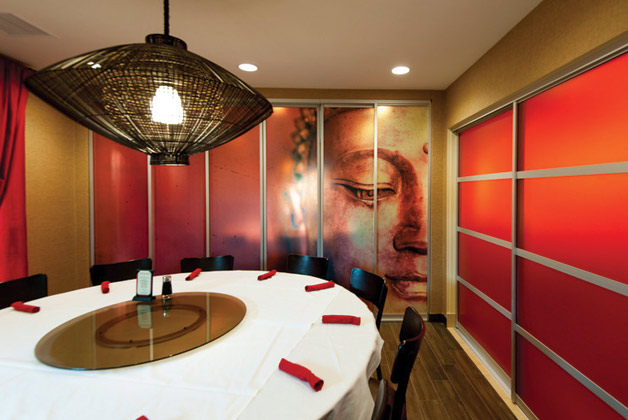 The full-service, 175-seat Panda Inn restaurant in Ontario, Calif., has been reimaged with a dramatic, contemporary design. The 7,500-square-foot freestanding space, 1 of 6 Panda Inn locations in Southern California, features distinct dining rooms and a long central corridor that San Francisco-based design firm Tesser transformed into visual depictions of Chinese festival celebrations.