Design
The Editors
Melding luxury and sustainability, London agency FormRoom developed the concept and design for Kailo.
The Editors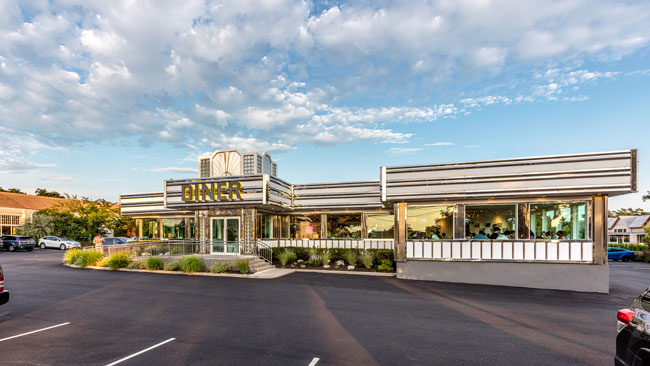 An iconic, defunct landmark in Southampton, N.Y., has been reimaged.
Once the Princess Diner, the new Silver Lining Diner both modernizes and upscales the traditional diner experience with year-round seasonal fare and local sourcing.
Amanda Baltazar, Contributing Editor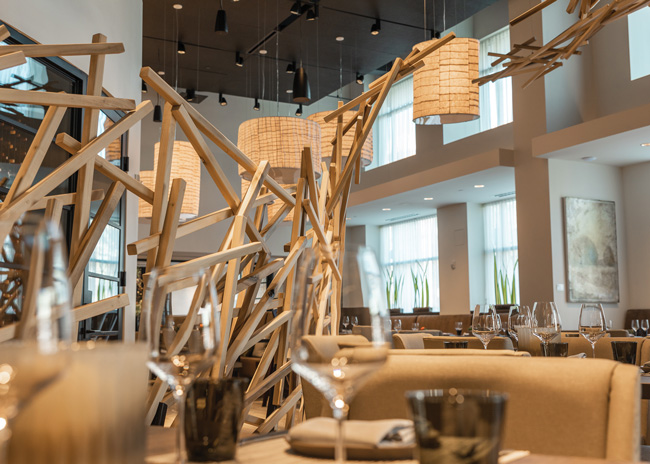 Artwork in restaurants is often an afterthought, added to finish off the space or provide a local flair, but for some restaurants, art is part of the central vision for the space, included in plans from the beginning and as integral to the ambience as the food and furniture.
Toby Weber, Contributing Editor
The Mid City neighborhood of Baton Rouge, La., has undergone a revitalization in recent years, with more businesses, shops and, yes, restaurants popping up.
One of these is Rocca Pizzeria, a full-service operation that specializes in Neapolitan pizza and pasta made in house. The restaurant, which opened its doors in 2017, was designed by Ritter Maher Architects. The operation actually spans two separate buildings with a shared wall. Naturally, this presented some high hurdles to clear during the design.
Toby Weber, Contributing Editor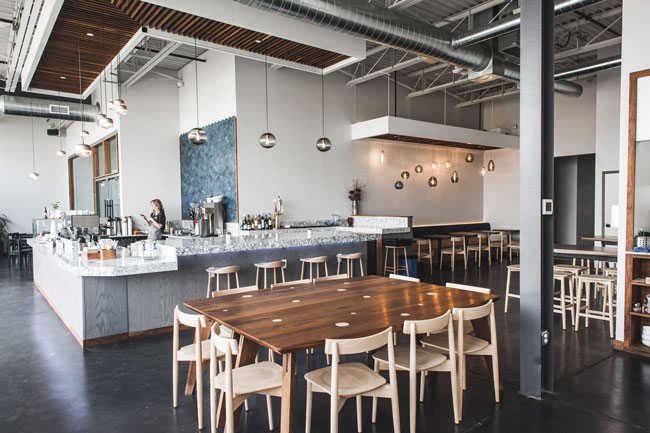 When Jackson Schwartz bought a warehouse building for his blown glass fixture company in Minneapolis, he had more space than he needed. His solution: add a cafe along with a co-working space. This could serve as a gathering spot for the neighborhood as well as for other creative professionals who rent a desk from him.
Amanda Baltazar, Contributing Editor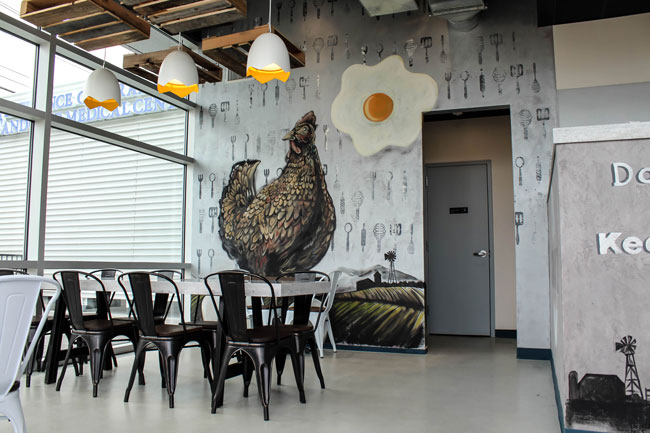 Crack'd Kitchen & Coffee opened in North Andover, Mass., in March, with the goal of being the first location of several. Justin Alpert, project architect with Phase Zero Design, in Hingham, Mass., worked hard to make this prototype replicable. Here, he discusses how he approached the design and the challenges faced.
The Editors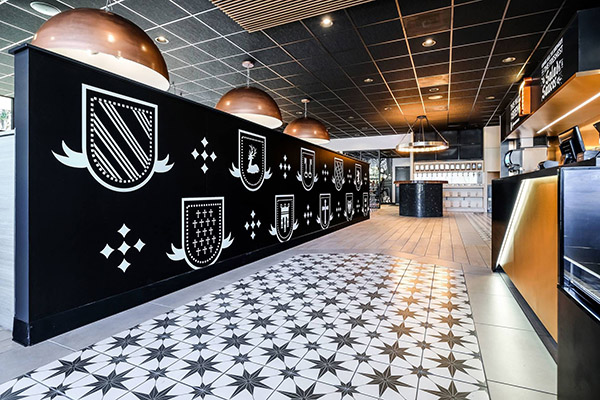 Round Table Pizza rolled out a new design in Sacramento, Calif., that upgrades the dine-in experience and supports the chain's Pizza Royalty branding platform.
Toby Weber, Contributing Editor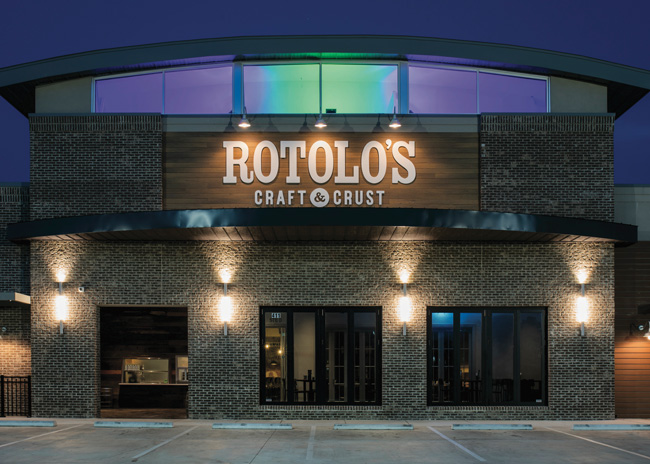 In 1996, Mitchell Rotolo Sr. opened a pizza and beer place on the campus of Louisiana State University in Baton Rouge. He was in his mid-20s at the time and says the job was a blast. How could it not be?