Design
By Peter Fabris, Contributing Editor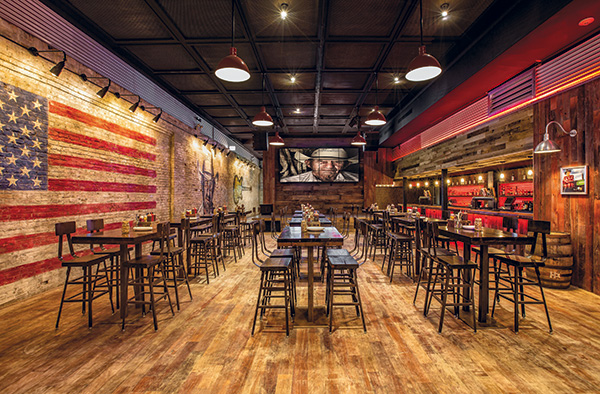 Transforming a restaurant from one distinctive brand to a very differently themed establishment is hard enough. Try renovating the space while keeping the old business open.
Anne LoCascio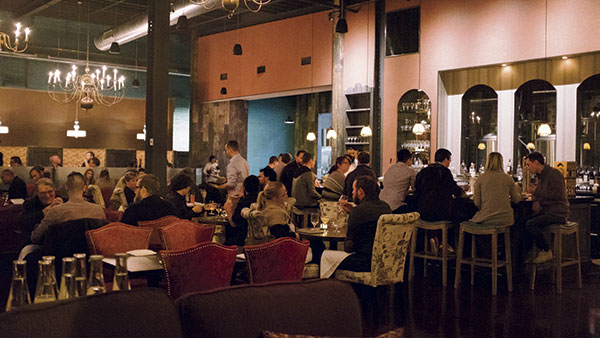 Chicago shows no signs of slowing down any time soon when it comes to new restaurant openings. Here's a look at four design-forward restaurants you won't want to miss if in town for the National Restaurant Association show this month.
Toby Weber, Contributing Editor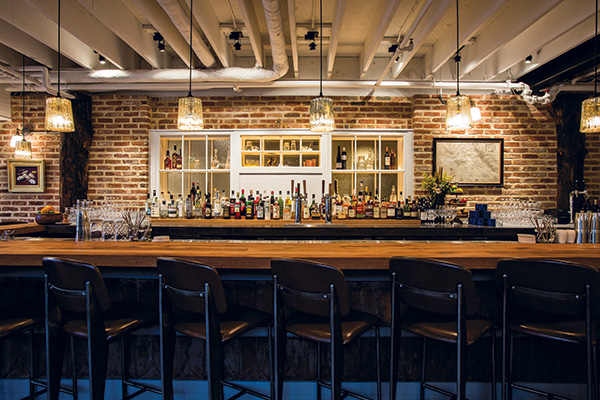 This James Beard semifinalist restaurant celebrates mid-Atlantic cooking in an environment that emphasizes tradition.
By Donna Boss, Contributing Editor
Organizing systems to speed throughput, maintain quality and improve accuracy determines drive-thru success.
Amanda Baltazar, Contributing Editor
The right number of tables in a restaurant is a balancing act between generating revenue and creating the perfect ambiance for guests.
Valerie Killifer
A well-thought-out and flexible application of lighting, materials and other design elements can help restaurants seamlessly serve guests from one daypart to the next, thus maximizing revenue opportunities for a single location.
Eric Uhl
A Call for Entries: the rd+d awards
Who doesn't love great restaurant design? Beyond a splashy photo, however, is the story of how it came to be. With that in mind, we have developed the rd+d awards, honoring excellence in both restaurant design and development.
Our readers are some of the most innovative and creative professionals working today, and rd+d exists as a peer-driven resource to share information and to spark conversation.
With that in mind, we'd like to hear about your recent crowning achievements.
Click on the category for more information and to submit your project:
Entry window has been extended. Please submit your project by Friday, October 19 at 11:59PM Central time. Email This email address is being protected from spambots. You need JavaScript enabled to view it. with any questions or concerns.
Notes/Rules:
This competition is open only to restaurants.
A restaurant may only win in only ONE category. Please select the category that best aligns with your project. Multiple submissions of a single project in multiple categories are discouraged.
Include final, approved floorplan, not just concept drawings.
Renovations should include before and after pictures.
Our judges compare the criteria outlined on the submissions pages to the actual submissions. Directly address the questions to improve your odds of placing.
Judges are free to reject any entry that does not meet basic criteria outlined on the submissions page. Judges may also choose to move an entry from one category to another if they feel it's a better fit.
Judging will occur in late fall and the award winners will be notified via email.
Award winners will be featured in the January/February issue of rd+d!
Toby Weber, Contributing Editor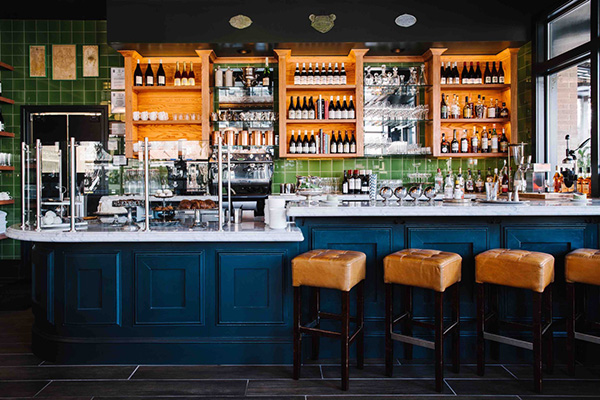 Leveraging a thoughtful design platform, Bread & Butterfly provides customers with a comfortable atmosphere across multiple dayparts.