The James Beard Foundation named Canlis in Seattle, Wash., as its 2019 Design Icon Award winner.
The landmark restaurant, which opened in 1950, epitomizes the period's Northwest Modern movement as interpreted by architect Roland Terry. Canlis has been lovingly maintained by three generations: Peter Canlis, who built the restaurant; his son Chris, who, with his wife Alice, took it over in 1977; and Brian and Mark, the original Canlis's grandsons who have helmed the restaurant for more than a decade.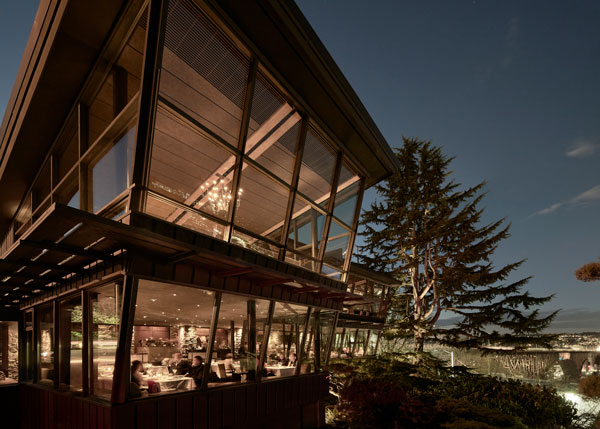 Anchored into the hillside with its massive stone walls, fireplace and piers with panoramic views through its enormous raked glass walls, the dramatically cantilevered building is an icon of Northwest Modern design. The angled walls, its most memorable design feature, allow the nighttime views to be uninterrupted by reflections from the dining room, creating a transparent effect.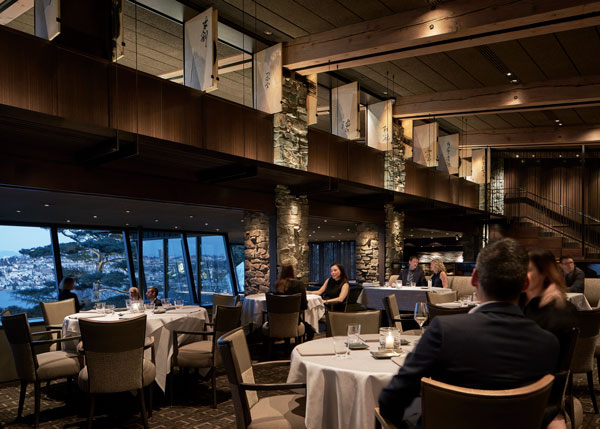 Terry's style at Canlis can be seen as a fusion of Frank Lloyd Wright and the California Modern movement. Wright's style is visible in the natural materials, enormous hearth, low-covered drive and siting; the California influence is visible in the sweeping glass and dramatic profile, the lightly framed facades and the generous proportions.
While the design has, understandably, evolved over the years, it is still very much the restaurant that Terry designed, so much so that it has become synonymous with the Canlis brand.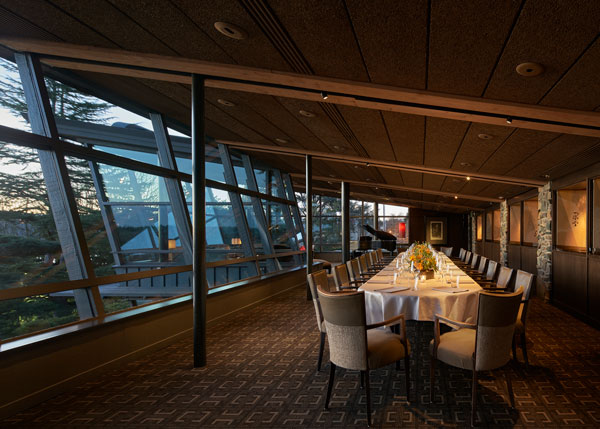 Canlis has received several James Beard Award nominations over the last ten years and won their first in 2017 for Outstanding Wine Program. "Somehow, this nomination, this award, means so much more than all the others," said Mark Canlis, co-owner. "It's a culmination of what our grandfather set out to do, what our parents so diligently worked toward, and to what we've been doing for 15 years now. Three generations of building and running and redefining the most beautiful restaurant we can. To be honored like this is such an affirmation, a big honor. And I mean this as sincerely as I can: I think we're just getting started."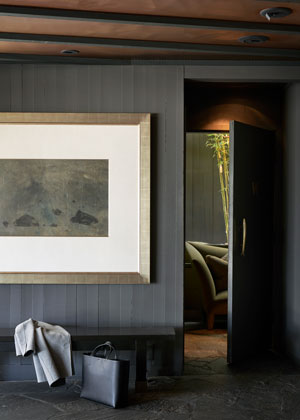 The Design Icon Award is chosen by the Restaurant Design Committee. In order to qualify, a dining establishment's design must have remained substantially unchanged for at least 20 years and must have influenced and inspired the design of subsequent restaurants. Additionally, the restaurant/dining space must still be in operation. Established in 1990, the James Beard Awards recognize culinary professionals for excellence and achievement in their fields. Each award category has an individual committee made up of industry professionals who volunteer their time to oversee the policies, procedures and selection of judges for their respective awards programs. All James Beard Award winners receive a certificate and a medallion engraved with the James Beard Foundation Awards insignia.