Design
Dana Tanyeri
A certain aesthetic springs to mind with traditional barbecue restaurants, where design often receives far less attention than smoke, sauce and brisket. The same does not apply at the new Pork Shoppe in Chicago's eclectic Andersonville neighborhood. The owners of this two-unit restaurant set out to prove that serious barbecue and sophisticated design need not be mutually exclusive.
The Editors
Thalia Hall and Cindy's at the Chicago Athletic Association Hotel
Margie Monin Dombrowski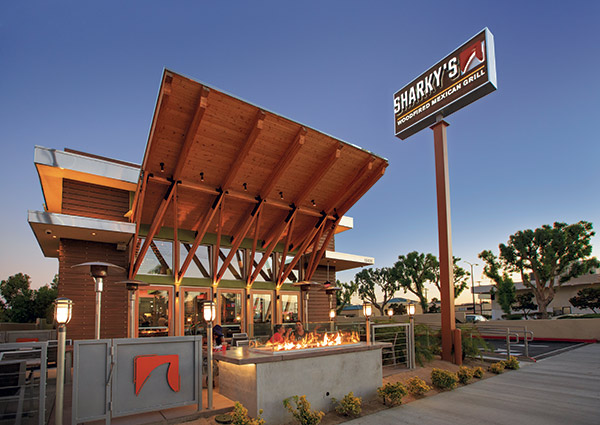 New prototype elevates the fast-casual dining experience.
Peter Fabris
Innovative restaurant operators continue to collaborate with creative designers to develop restaurants out of shipping containers. The results are smaller, focused concepts that often can go where other brick and mortar locations can't.
Dana Tanyeri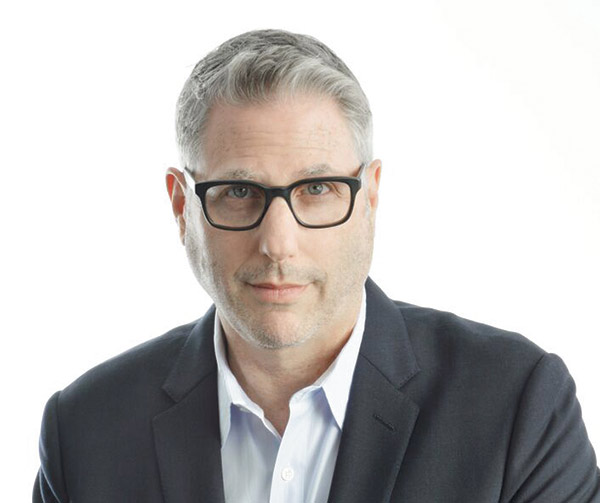 It all starts with having a great design, but for those who dream of winning a James Beard Foundation Outstanding Restaurant Design Award, there's a bit more to it. First off, it requires taking the time to enter the contest. Doing so involves preparation and investment, and now's the time to plan for that: The call for entries in the 2016 program begins this October. For insights on the awards and tips on what makes for a successful entry, rd+d called on architect James Biber. He served for several years as a juror and was chairman of the Restaurant Design Awards Committee this year.
Toby Weber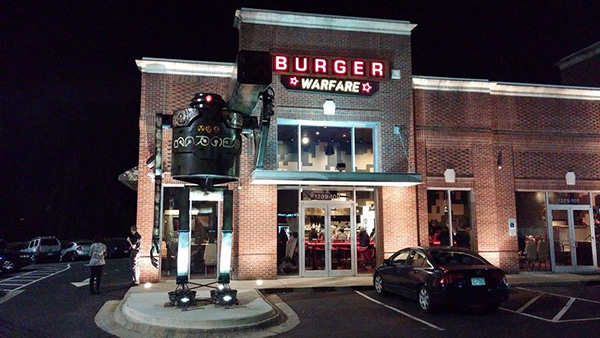 Twenty-foot robots, blast holes in the walls, and tank tread embedded in polymer paneling all support the brand of this "better burger" concept.
Amelia Levin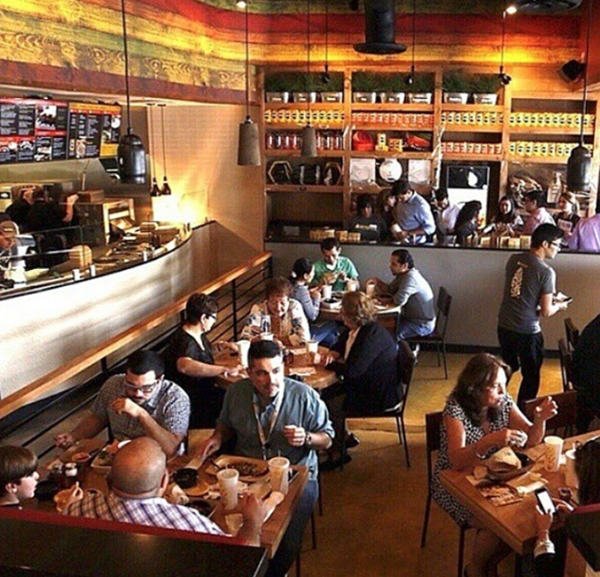 Amaize restaurant in Doral, Florida, is the flagship store in a planned chain of fast-casual eateries serving Latin-inspired gourmet food. Located just outside Miami, the 2,760-square-foot store serves an average of 3,300 arepas — the restaurant's signature dish — on a daily basis.
Amelia Levin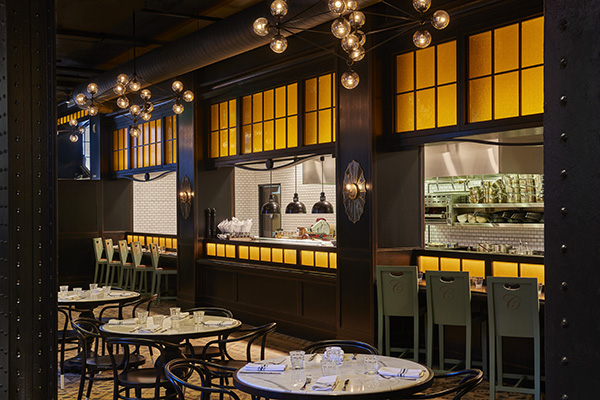 Newly opened in the Kimpton Monaco Hotel in Pittsburgh, The Commoner pays homage to the Steel City's industrial past, taking its name from William Pitt, First Earl of Chatham, for whom Pittsburgh is named and who was also known as "The Great Commoner."