As the progenitor or the cupcake craze of the late 2000s, Sprinkles has outlasted the competition — fitting, since owner Candace Nelson serves as a judge on the series Cupcake Wars. Known for its rotating menu of cupcakes, ice cream and cookies, as well as its "cupcake ATM," the chain has 22 locations in 10 states across the U.S.
Sprinkles recently undertook a prototype adaptation for its new store in Tampa's Hyde Park Village.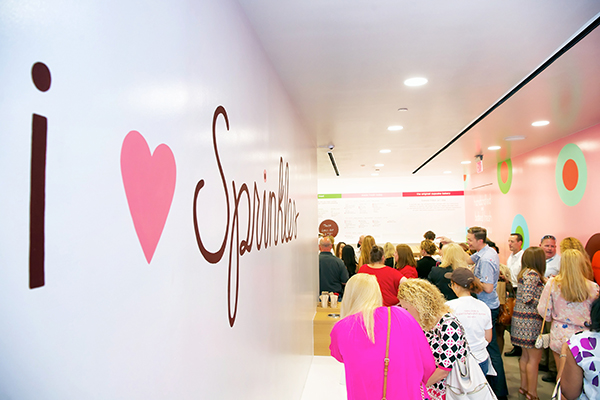 "The Sprinkles brand is sophisticated, playful and colorful, and we designed the space to follow suit," says John Scheffel, design studio director + associate for api(+), the designer firm behind the prototype adaptation. "Sprinkles likes a bit of variety from space to space, while adhering to the distinctive brand, and desires some localized touches where appropriate. The overall space is clean and modern, mixing white walls with a concrete floor and wood fixturing plus pops of bright, whimsical branded dots."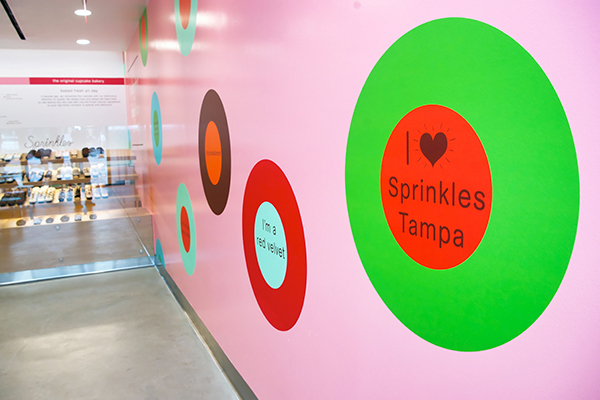 The narrow space created some challenges for the design team. "Our solution was to treat the primary wall with a lively pattern of dots, drawing attention from the outside and to design a large, tempered glass-fronted case affording a clear view of mouth-watering cupcakes and cookies beautifully displayed on wooden shelving," says Scheffel.
The L-shaped sales counter assures the cupcake and cookie display becomes a prominent feature in the front of the store. "We tweaked the prototypical fixture design to better display the cookies and separate them from the cupcakes," says Scheffel. "As Sprinkles grows, we're continuing to create artistic, energetic exteriors and playful, localized interiors."
In addition to the Tampa location, api(+) provides creative design and prototype adaptation services to Sprinkles locations in Austin and Dallas, Texas as well as New York City.
Photos courtesy of api(+).