Nestled in the heart of Dallas' Design District, Joseph Palladino's Quill combines restaurant and lounge in an elevated design, reminiscent of European nightlife.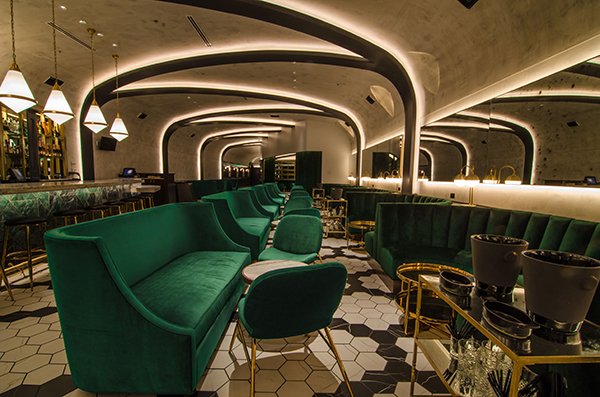 Coevál Studios' Creative Directors John Paul Valverde and Miguel Vicens used unique design details to open up the long, narrow space and not "make people feel like they are walking into a box," Valverde says. "There are subtle curves throughout in the ceiling and bar to keep everything flowing rather than highlight any sharp corners."
On entering, guests pass through two long, dimly lit corridors, which lead to a dramatic lounge space.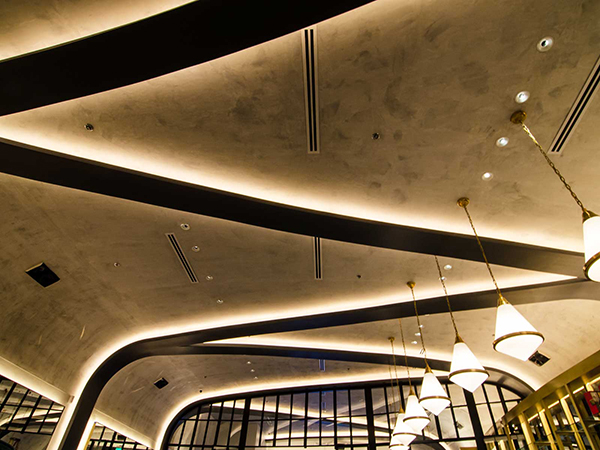 A barrel ceiling is punctuated by curved and backlit charcoal-colored beams set against smooth Venetian plaster.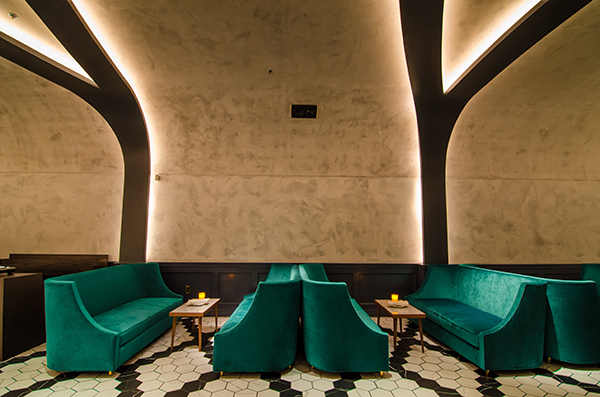 Plush lounge chairs and sofas in rich shades of emerald provide comfortable seating and pops of color against a black and white hexagon Italian tile floor.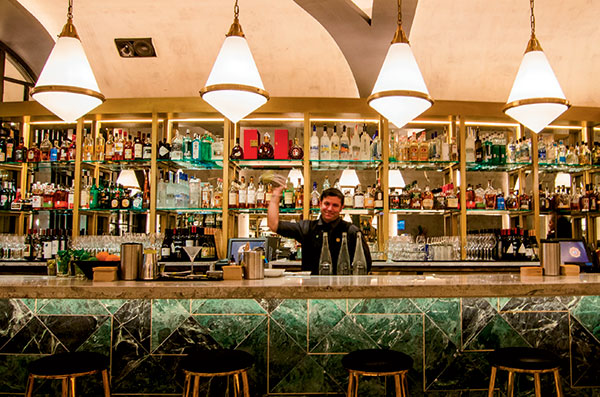 Guests sip craft cocktails atop a sweeping, curved, 45-foot white granite bar fronted in glossy green marble. Behind the bar, an antique mirror reflects the brass-framed liquor shelves. Brass is also found in the frosted glass pendant lights that hang above the bar. The bar ends at the back of the space, where doors open up to a patio for al fresco seating.
The rest of the lounge's 110 seats are organized into two zones, one with tables and banquettes where guests can snack on charcuterie, sliders, flatbreads and ceviche, and the other outfitted with plush couches and chairs as well as an optional bottle service. "We wanted people to feel like they can come in at 5 p.m. and stay until 2 a.m. if they wanted," says Valverde.