Brazilian steakhouse chain Fogo de Chão contracted New Orleans-based Eskew+Dumez+Ripple to bring local flair to its first Big Easy restaurant. Opened earlier this year, the new restaurant comes amid Fogo's latest expansion plans, which included the opening of four other company stores last year.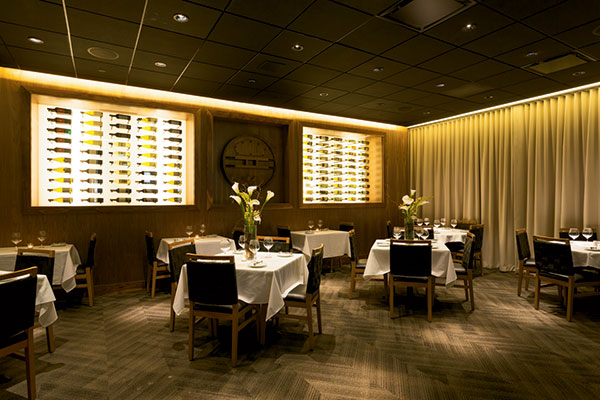 Photo courtesy of Fogo de ChãoMark Ripple, principal of the firm, transformed the 13,500-square-foot, two-level restaurant space at the gutted JW Marriot on Canal Street into a more open concept. A center atrium and grand staircase, the focal points, are flanked by Fogo's famous salad bar, the Market Table, in the middle of the dining room. The semi-open kitchen with a window showing a peek of the grill runs parallel to the bar area on the first floor, while the second floor wraps around the atrium and extends into optional private dining space with movable partitions.
"When you think of New Orleans, most of us think of the historic part of the French Quarter, so the challenge for us was to do projects that are both of their place and their time," Ripple says. "We wanted the restaurant to feel as if it could be nowhere else but New Orleans but not resort to traditional cliches." To achieve that, the design team transformed the exterior facing Canal Street into a two-level facade with a signature French Quarter-like balcony with patio seating for people-watching throughout the year, especially during the Mardi Gras parade.
For the decor, interior designer Jill Traylor focused on pairing real wrought iron with real wood. A dark oak floor contrasts with slate, while ash-stained dark walnut and blackened steel serve as contrasting elements in the walls and furniture. The bar tops are made of white marble, while the carpeting showcases geometric patterns reminiscent of the clothes of South American gauchos. Red glass pendant lights are in Fogo's signature color, while LED lightbulbs illuminate the rest of the space. Black-and-white photography selected from Fogo's collection further adds to the decor.