Solutions Center
Categories:
Advance Tabco's Stainless Steel Beer Boxes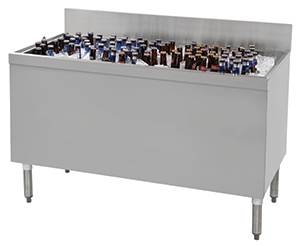 Advance Tabco's Prestige series Stainless Steel Beer Boxes keep bottled beer cool and within an arm's reach in a drink serving station or high-volume bar. The unit features stainless-steel construction and an 18-inch-deep insulated basin. The unit's perforated, removable false bottom and 1-inch IPS drain for melted ice ensures proper sanitation by not letting the water sit on the bottom of the box. The PRBB series also features a 7-inch backsplash to better protect the wall and maintain a flush line with other underbar equipment.
Altro XpressLay Flooring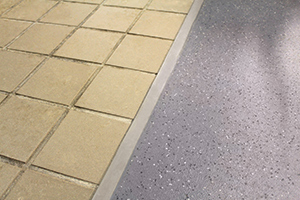 Altro XpressLay adhesive-free, slip-resistant flooring, gets installed via a tape system. The floor back can be installed, welded and walked on within 24 hours. Designers can install it over existing substrates, metal, wood and even existing quarry tile. Altro XpressLay can help for temporary installations, such as pop-up restaurants or historical renovations. The flooring comes in six colors available for quick shipping.
American Tin Ceilings
American Tin Ceilings manufactures authentic tin tiles for use as ceilings, backsplashes, walls and more. The acoustical panels can be installed in drop-in ceilings and in nail-up applications; they provide a noise reduction coefficient of 0.85, per the manufacturer. Available in 35 traditional and modern patterns and more than 50 colors, including Pattern #10 in Artisan Silver Washed White (pictured).
Beaufurn's Monterey Table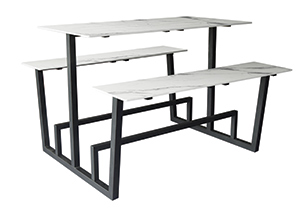 Beaufurn's Monterey Table features a stainless-steel frame available in six powder coat finishes. The all-weather HPL heat-, scratch- and UV-resistant seat and tabletop is available in 12 colors and patterns, including wood grains and marbles. All of the tabletops have grooves to support phones or tablets. Suitable for both indoor and outdoor seating, the unit is available in both dining and bar heights. The bar-height model comes with footrests.
Crossville's State of Grace Tile Collection
Crossville's State of Grace tile collection is intended to evoke the look of Italian marble in a porcelain body. The line's singular color is available in unpolished and satin finishes and numerous shapes and sizes. Field tile sizes range from 3 inches by 6 inches to 24 inches by 48 inches. Pickets, left and right chevrons, mesh-mounted mosaics, herringbone and hex options are also available. A full trim package completes installations. Recommended for interior floors, walls, countertops and exterior walls.
Dyson Airblade Wash+Dry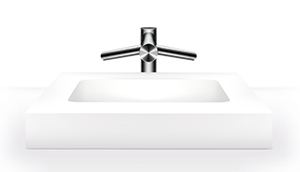 The Dyson Airblade Wash+Dry allows guests to wash and dry their hands at the sink. The unit is up to 39 percent quieter than its predecessor, per the manufacturer. Having guests dry their hands over the sink reduces the amount of water that winds up on the floor. The unit features a 14-second drying time and a HEPA air filter.
Eagle Group's Height Adjustable Table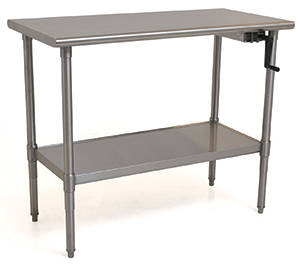 Eagle's ADA compliant, ergonomic height-adjustable tables feature the company's uni-lok channel gusset system. The easy-to-adjust handle makes any table height setting possible.
Enduratex Introduces Sonoma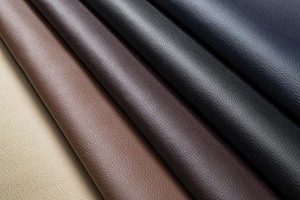 Part of Enduratex's LeatherPlus line, Sonoma is a traditionally colored line of textiles that comes in 13 stock units. Sonoma has an abrasion resistance of 100,000 cycles, a -10 cold crack rating and meets numerous flammability standards. Operators can clean this leather textile using mild soap and water.