Solutions Center
Categories:
Details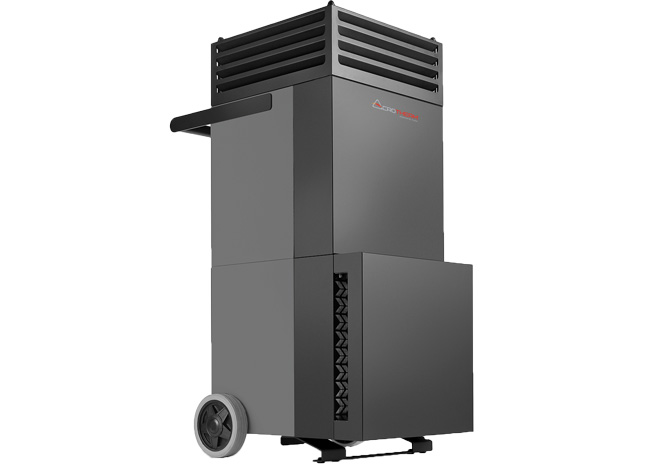 Welbilt partnered with Trotec to create AeroTherm, a portable solution for the air purification of virus-carrying aerosol particles and bacteria from indoor spaces. With HEPA 14 filtration, thermal decontamination, and a 7-speed fan, it captures 99.995% of dust, pollen, mold, bacteria and aerosol particles from medium to large-sized rooms, per the maker. Operation is straightforward: plug in and switch on.
Details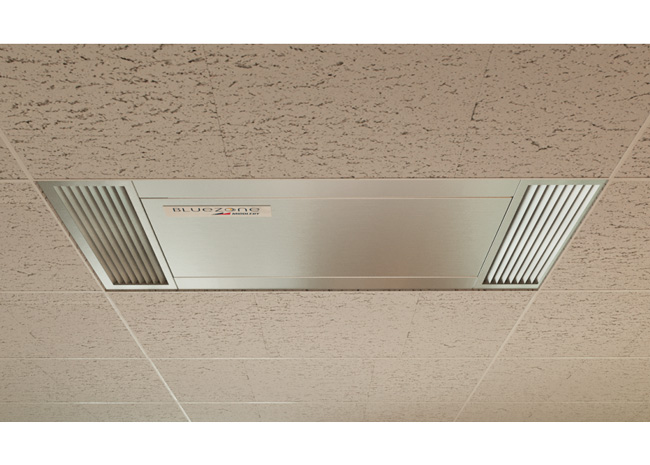 Bluezone by Middleby is an air filtration product suitable for use in a variety of restaurant and hospitality applications. Bluezone can purify indoor air and destroy 99.9995% of infectious airborne particles, per a laboratory study. The product is always active and kills microbes, bacteria, mold and other indoor space contaminants, per the manufacturer. The system does not require a filter. The product line consists of units suitable for front-of-house air purification. Operators can place front-of-house units in hostess stands or other suitable furnishings. The line also includes a unit that is suitable for placement in walk-ins that can help maintain food quality.
Details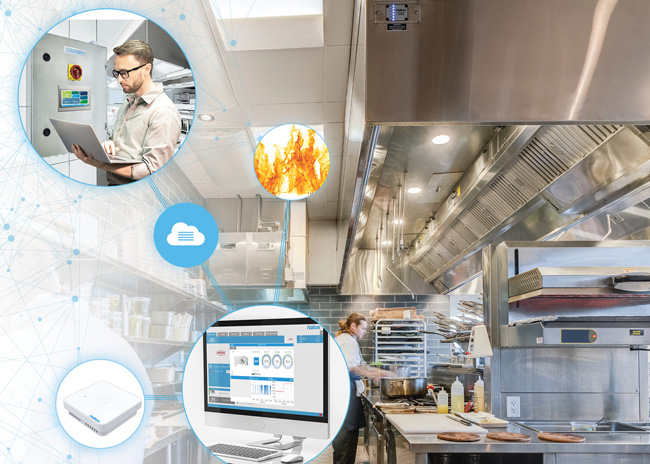 Halton SafeGuard solution comes standard with demand controlled kitchen ventilation, a suite of Halton Indoor Environmental Quality sensors and FireWatch, 2-stage notification that senses when conditions are favorable for a fire at the appliance and the hood.
Details
The PureAir Package is an air purification system for air curtains that complements the built environment's indoor air quality and disinfection efforts. The PureAir Package includes the NPBI module; a washable 1-inch-thick aluminum mesh MERV-8 particulate filter and a 10-speed ½-hp electronically commutated motor. When the door is open, the air curtain operates as both an air curtain and an air purifier.
Details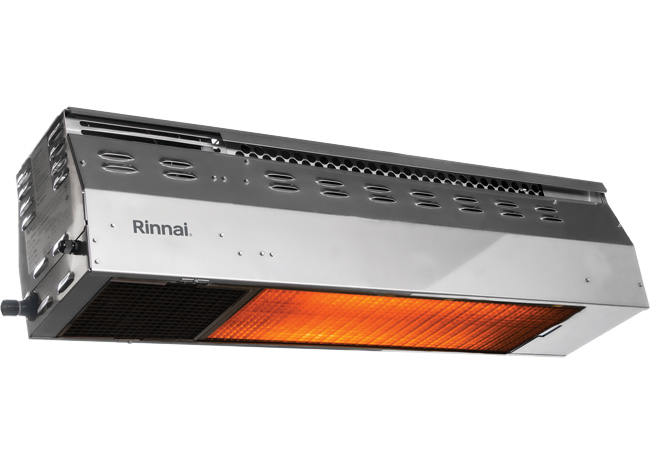 Rinnai America Corporation launched a complete line of high- and low-intensity infrared heaters that includes the RinnaiSE and SE+ Infrared Patio Heaters. These heaters feature 316 marine-grade stainless-steel construction, a ceramic tile design to evenly distribute the heat and built-in gas lines.
Details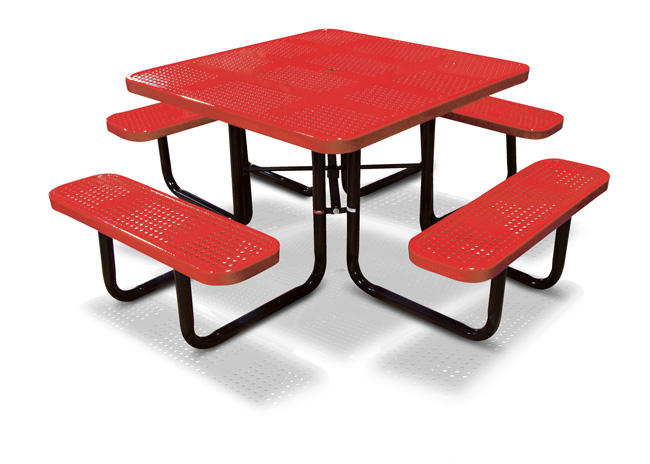 The Getzen collection includes outdoor seating options suitable for a variety of applications. Crafted with weather-resistant materials, Getzen is available in 15 color options and the collection includes benches, table sets and waste receptacles.
Details
Model XRV-10 is the latest addition to the Accurex line of outdoor air systems. It is ideal for applications requiring a lower CFM range and smaller footprint. It offers airflows from 500 to 2,500 cfm, 3 to 7 tons of packaged DX cooling and 75 to 200 mbh of indirect gas-fired heating for both partial recirculation and 100% outside air systems. An electric heating option is also available.
Details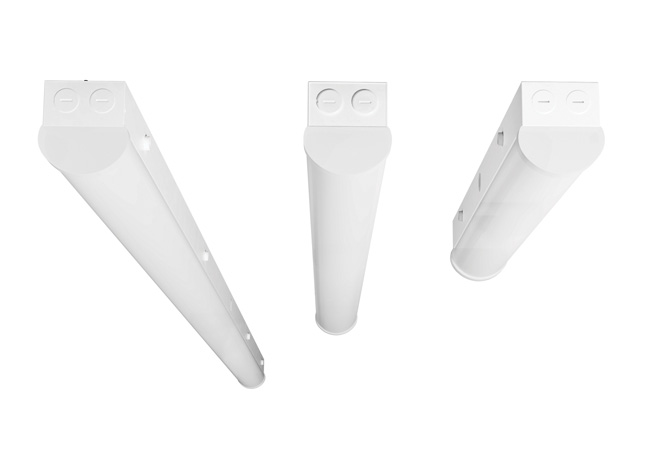 Litetronics' LED strip fixture is suitable for use in a variety of applications, including retail, corridor and warehouse settings. The lighting fixture comes in a standard version available in either 4- or 8-foot lengths. Available in 2-, 4-, or 8-foot lengths, a tunable version offers the choice of three color temperature settings and three wattage settings. The tunable model also incorporates integrated sensors for occupancy sensing and daylight harvesting. The fixtures can be surface, suspension, or t-grid mounted in either a single-fixture configuration or as a continuous row.
Details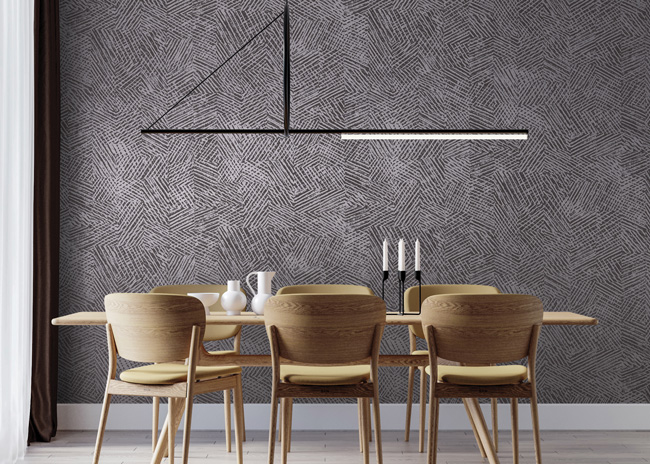 This line of wallcoverings uses light and shadow to form a pattern that emulates blades of grass. A laser-cutting technique applied to the polyester satin weave reveals a lustrous sheen and texture. This color palette ranges from warm neutrals to burgundy and beyond.
Details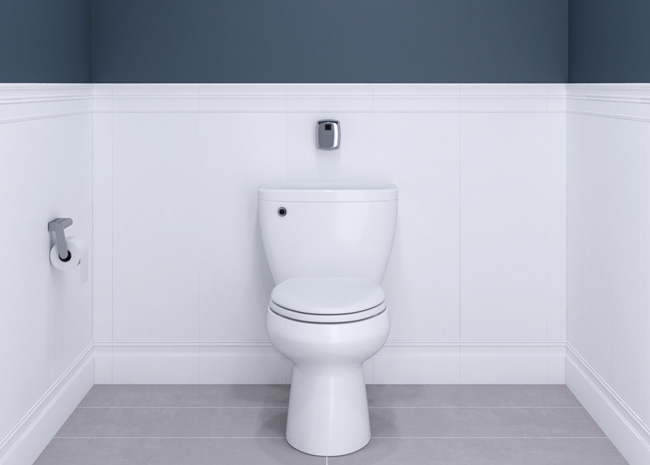 Flushmate's INTELLI-Flush Automated Flushing System is a hands-free option that works with the company's existing pressure-assisted toilets. The INTELLI-Flush system is battery-activated with adjustable sensor settings for a 5- or 7-second flush delay. It can also be programmed to use hand wave activation. An optional 24-hour Sentinel Flush will initiate an automatic flush 24 hours after its last use to ensure that restrooms stay fresher and cleaner.