Solutions Center - Furnishings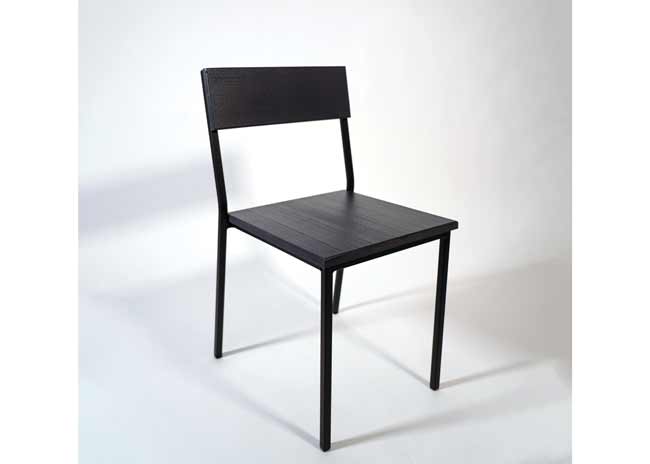 The Warren collection includes both dining chairs and barstools. It features a simple design, suitable for outdoor use and stackable for easy storage. Made from ACRE, a sustainable wood alternative made from upcycled rice hulls. The chair comes with four water-resistant glides.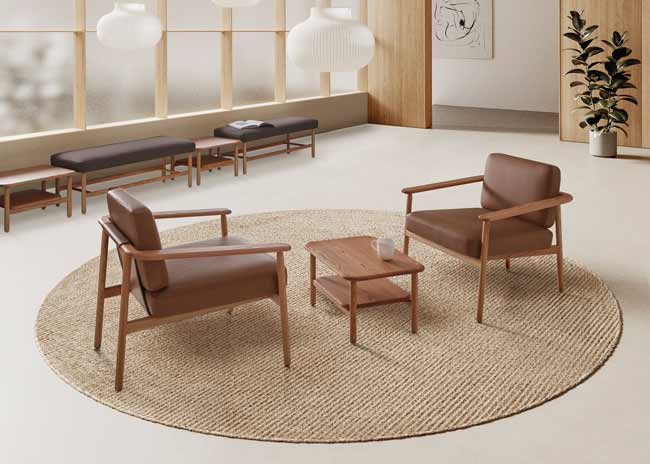 WUDI is a collection of lounge furniture designed by Francesc Rifé. The line includes upholstered armchairs, sofas, benches and tables, all suitable for use in lounge areas in restaurants and bars. The WUDI armchair and sofa are available in four solid oak frame finishes and numerous upholstered seat fabrics. The collection is complete with upholstered benches and side tables, available in two sizes, as well as benches and tables in plain solid oak.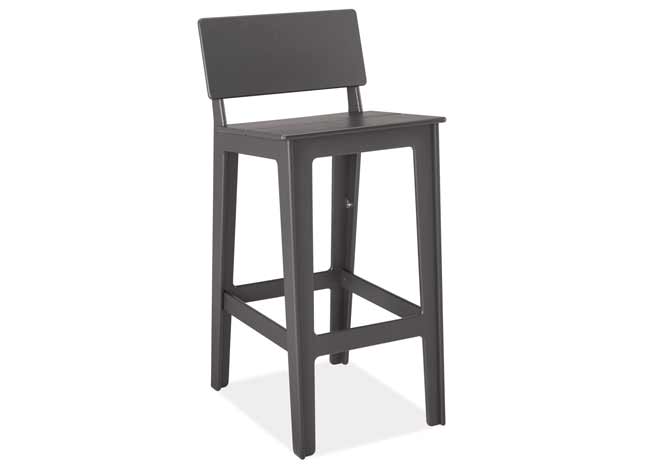 Aspen outdoor chairs and stools come in three different heights, making them suitable for both outdoor bar and table settings. A footrest adds comfort for higher barstool versions, while a higher back for the dining chair ensures proper support for users to recline and relax. Chairs pair with Aspen outdoor tables.
roomandboard.com/business-interiors
MODSTREET provides parklets and other modular products for outside guest service seating on sidewalks or streets. The design allows for easy installation, minimal maintenance and long-term durability. Customizable in size from 10 to 40 feet, available with canopy or other roofing options and made of steel, aluminum, wood or composite materials.
High-tech Italian porcelain is suitable for high traffic upscale restaurant environments that need durable floor and wall tiles in dramatic artistic designs. This restaurant scene shows the large format architectural porcelain used on the floors and walls in Nero Damascato, a striking marble look, accented in the center wall with Verde Fantastico. Produced in Italy, the Maximum Marmi 120-inch-by-60-inch large format sophisticated slabs are inspired by fine veins, color variations, and elegant details.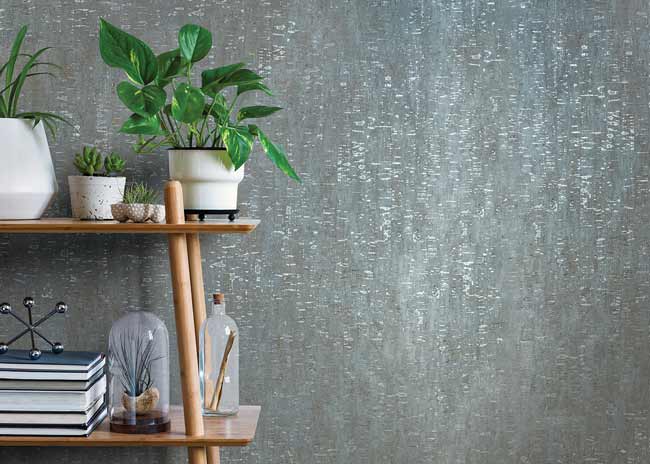 Montado gives Innovations' classic cork wallcoverings a new direction. Instead of using the widest part of the cork bark, Montado uses slices from its side. These long, narrow strips are hand-trimmed to a standard width (4 centimeters) and hand-placed on metallic foil. This approach allows the natural pockets in the cork to show their striking horizontal nature that are accentuated with saturated surface dyes and glimpses of the metallic foil underneath. Montado is available in 12 colorways. A full roll is 30 yards long and 35 inches wide.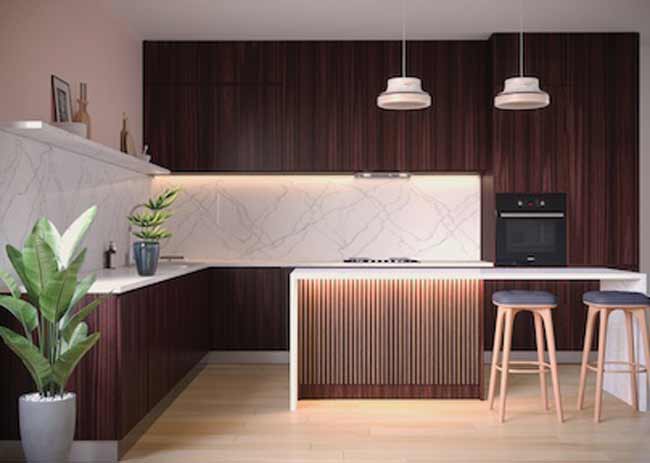 Durasein is a premium solid surface material composed of two-thirds natural minerals and one-third high-performance acrylic resin and pigments. The Dreamy Collection includes Sun Kissed (pictured), which features bronzed veins sprawling across sunlit morning waves. It is scratch, impact, heat, fire, stain and chemical resistant;  low VOC, repairable, recyclable, food-safe, nontoxic and nonporous.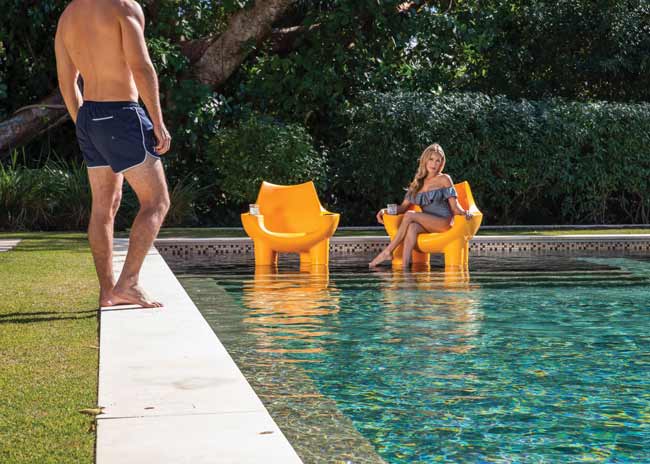 Mibster Splash Chair is a one-piece rotationally molded polyethylene seat that is suitable for outdoor use across all four seasons. Each Mibster has a weight capacity of more than 750 lbs. Suitable for high-traffic spaces including hotels, restaurants, museums and more. It has a drain hole designed into the lowest point in the seat pan. It's waterproof, rust proof and 100% recyclable.