Solutions Center - Furnishings
Chemetal Alu series of dark-aged aluminum designs emulate the appearance of weathered or blackened steel. Mill aluminum sheets are dipped in a darkening solution and then brushed by hand grinder. These sheets of thin aluminum are lighter to fabricate than steel, which can make the installation lighter. In addition to Alu, many of Chemetal's 600 Series are blackened with subtle variations for different visual effects. Available in standard sheet sizes or 4 feet x 8 feet as well as a laminate backer option for easy installation.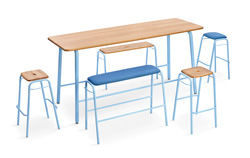 Keilhauer acquired and expanded Division Twelve, manufacturer of bent steel tube furniture. The Hectic Collection features benches, tables and stools that can be mixed, matched and moved at a moment's notice. Seats are available in white oak or upholstered; tabletops are available in white oak or laminate.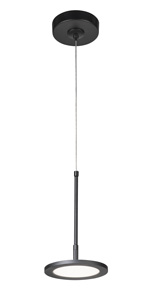 The Cirq is a circular OLED light fixture that provides a warm glow. The Cirq offers an energy-efficient lighting solution for an array of indoor spaces. A circular trim and suspended cable along with the ability to diffuse light over a large space gives designers the ability to utilize this fixture in distinct and creative ways. Available in satin black, satin white and metallic silver.
Original BTC's Stanley Pendant — shown here in a grouping of three installed over the bar in 
Ouranos, a rooftop lounge and bar at Hotel Annabelle in Paphos, Cyprus — is hand-spun in Birmingham, England. Stanley is available in three sizes in black, brass, copper or nickel-plated. Choose from three finishes: hammered, smooth and reflective.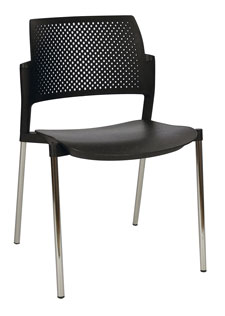 Kyro is a durable and stackable polypropylene and chrome chair appropriate for a wide range of indoor applications. It stacks eight high and is 20¾ inches wide and 31 inches high.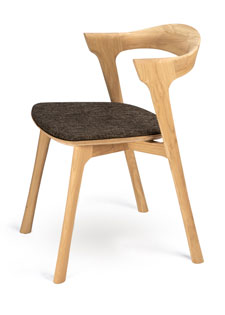 Ethnicraft has added on to its Oak Bok Dining Chair series with a mix of finishes. The Bok chair playfully experiments with contrasts. Designer Alain van Havre combines sculptural elegance and contemporary crafting into a graceful and airy form. Made of oak, the chair is 76 centimeters high and 50 centimeters wide.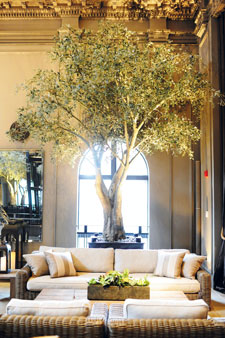 International TreeScapes creates custom artificial and preserved trees, plants and flowers. The trees are made via a proprietary process that results in durable, lightweight, fire-retardant life-size trees. Treescapes uses molds from real trees and studies foliage to ensure their creations look realistic but with none of the maintenance of a living tree. Their Fabricated Mediterranean Olive Trees are featured at multiple Restoration Hardware 
locations at 3 Arts Club restaurants.
With the Ettoriano chair, designers Claudio Dondoli and Marco Pocci updated the form factor as well as the materials of a classic shell chair. Made from felt, it is the warmth of the material that reinforces the feeling of comfort visualized by the welcoming curves of the integral shell. The sleek lines of its steel base, available in chrome or anthracite-lacquered steel, underscore the minimalist aesthetic.