Solutions Center - Furnishings
Arkansas Lighting's Brass Swivel Table Lamp
Furnishings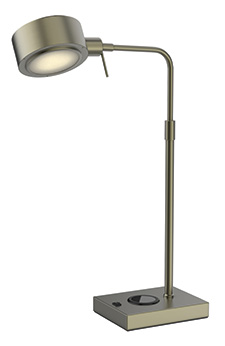 The 25-inch-tall antique brass swivel table lamp features a white frosted acrylic top and bottom diffuser, an on/off rocker base switch, one wireless charging station on base, and an 8-foot silver cord.
Blueprint Lighting's Counterbalance Chandelier
Furnishings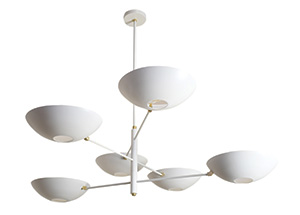 The Counterbalance Chandelier chandelier in brass and enamel draws inspiration from both French and Italian modernism, as well as the mobiles of Alexander Calder. It features three tiers, all with 360-degree arm rotation, enabling the user to create their own custom configuration once the fixture is installed. Body of chandelier as shown is 12.25 inches tall with a 48-inch diameter. Spun aluminum discs are 12 inches in diameter and 3 inches deep. Available in 36 colors.
Crow Works Tabletops
Furnishings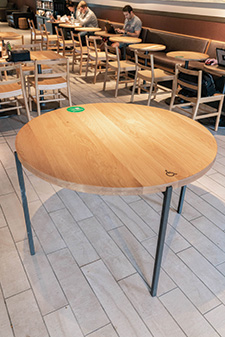 Made of American white oak and American black walnut, Crow Works tables, customized for use at Starbucks, feature both round (18-inch to 42-inch) and square (18-inch to 24-inch) models. For custom products, tables can be designed from the ground up, or tweaks can be made to existing models.
Davey Lighting's Cargo Cluster Pendant Light
Furnishings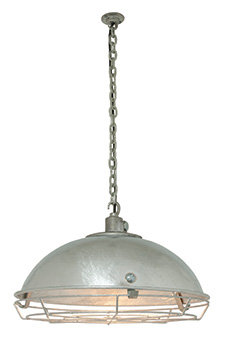 The Cargo Cluster Pendant Light from Davey Lighting/Original BTC has a galvanized finish with a protective galvanized guard. It measures 12.5 inches tall and is 20.75 inches in diameter. It features either a six-lamp holder cluster or a single central lamp holder.
Grand Rapids Chair's Brooke Collection
Furnishings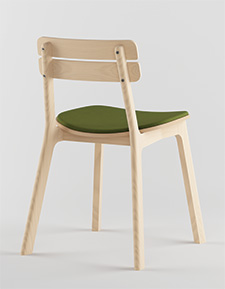 Comprised of chairs, counter-height stools and barstools, Grand Rapids Chair's Brooke Collection has three upholstery variations that can be specified in nearly any textile on the market. Designers may also choose from an all-wood or laminate variation.
New Growth Designs' Enduraleaf
Furnishings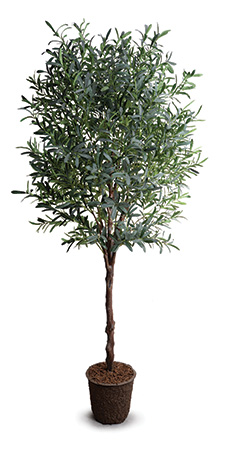 Enduraleaf's reformulated product extends the life of its weatherproof foliage. This recyclable, UV-stable product is now guaranteed to last 10 years in normal outdoor conditions (5 years in harsh sun climates) with no fading, no strength loss and no maintenance. The collection includes 5- and 8-foot-tall olive trees, as pictured. 

SelectSpace Partitions
Furnishings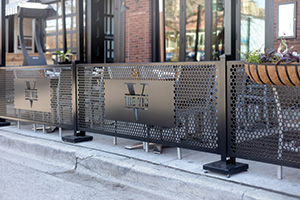 SelectSpace Partitions are a modular exterior partition system designed for easy assembly, disassembly and reconfiguration as needed. Select from a variety of interchangeable panels, stands and planters to create a custom setup. Made from aluminum and stainless steel with exterior powder coating, SelectSpace Partitions components are available in a broad range of color choices (or can be color-matched) as well as laser cut for a truly custom look.
SunBrite's Veranda Series
Furnishings
Designed for permanent outdoor installation in full-shade areas, the IP-controlled Veranda Series features full HDR support for color accuracy and plug-and-play compatibility for SunBriteTV outdoor sound bars. All Veranda Series displays are designed to operate in temperatures ranging from -24 degrees F to 104 degrees F, while the powder-coated rust-proof aluminum exterior protects from rain, snow, dust, insects, humidity and salt air. The new Veranda Series is available now in 43-, 55-, 65- and 75-inch models.