Solutions Center - Equipment
SerVue Touchless Refrigerated Slide-In replaces open salad bars in the footprint of a 4-well drop-in. The SerVue features double glass doors that house eight transparent ingredient canisters. Ingredients are self-contained and protected from germs and other contaminants, so there is no need for serving utensils or breath guards. The well-lit interior showcases the ingredients and smart sensors at the bottom of each canister detect the presence of a bowl or plate and dispense ingredients accordingly.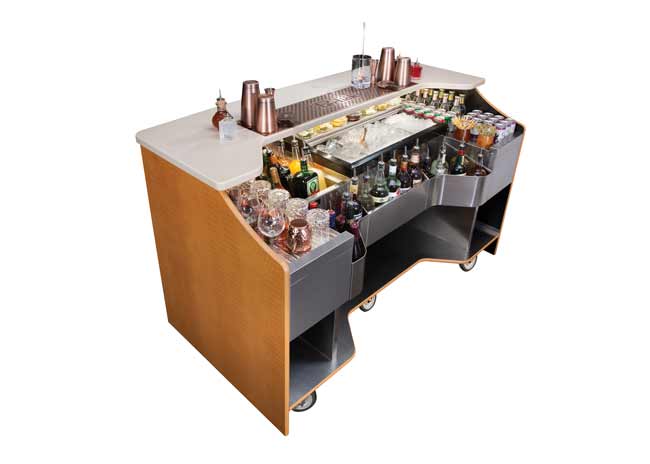 Designed by Tobin Ellis especially for high-volume, upscale venues, this zero-step bartending mobile cockpit features a custom, solid-surface counter with an 8-inch-deep workboard, and additional ergonomic features for greater bartender comfort, all wrapped in eco-friendly recycled leather.
Marra Forni's NP110W Wood-Fired Ovens are traditional brick ovens used by pizzaioli worldwide. Features include integrated eyebrow exhaust duct designed into the structure of the oven dome, 1¼-inch thick black granite mantle ledge and a painted matte black steel facade and heavy-duty black powder coated steel stand.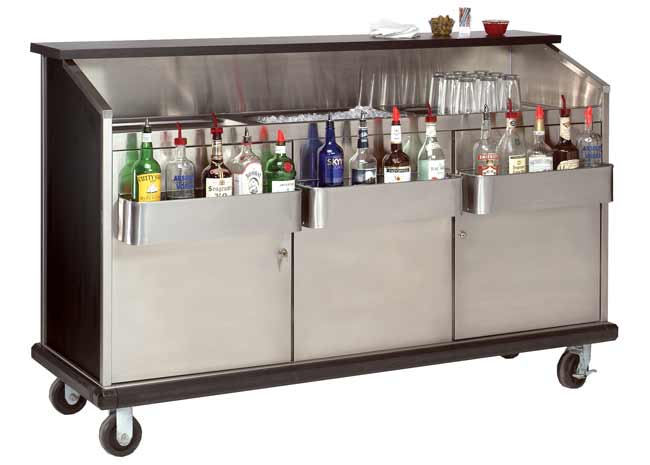 OrderHQ food lockers optimize labor efficiency while customers and delivery drivers enjoy secure, skip-the-line pickup in seconds. OrderHQ food lockers are manufactured in partnership with Merco, a Welbilt brand. The lockers also use ApexIQ software, which provide users with control and access to data.
Tech-enabled, people powered food lockers from Panasonic offer convenience, ensure food quality and offer security in support of off-premises dining sales. Platform agnostic, the food lockers can work with proprietary or third-party POS systems. They can reduce mix-ups in the pickup process since the doors can only be opened by a corresponding code provided to the person picking up the order.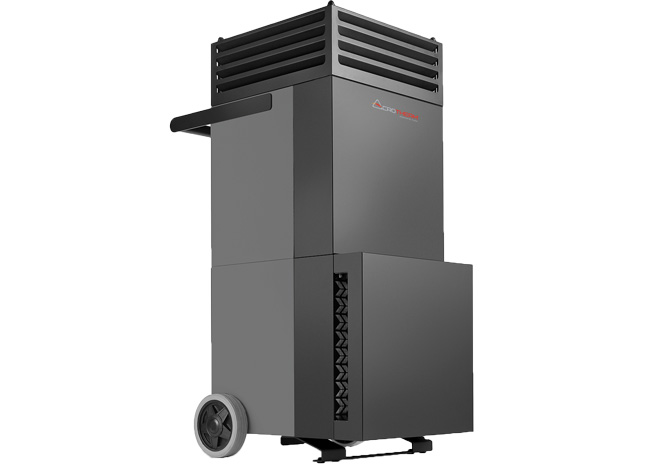 Welbilt partnered with Trotec to create AeroTherm, a portable solution for the air purification of virus-carrying aerosol particles and bacteria from indoor spaces. With HEPA 14 filtration, thermal decontamination, and a 7-speed fan, it captures 99.995% of dust, pollen, mold, bacteria and aerosol particles from medium to large-sized rooms, per the maker. Operation is straightforward: plug in and switch on.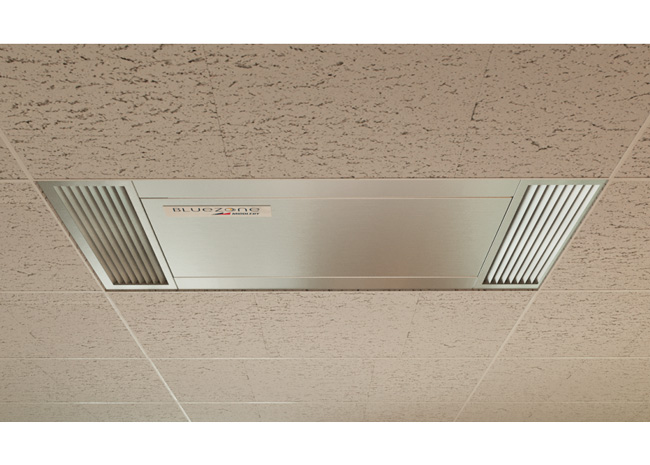 Bluezone by Middleby is an air filtration product suitable for use in a variety of restaurant and hospitality applications. Bluezone can purify indoor air and destroy 99.9995% of infectious airborne particles, per a laboratory study. The product is always active and kills microbes, bacteria, mold and other indoor space contaminants, per the manufacturer. The system does not require a filter. The product line consists of units suitable for front-of-house air purification. Operators can place front-of-house units in hostess stands or other suitable furnishings. The line also includes a unit that is suitable for placement in walk-ins that can help maintain food quality.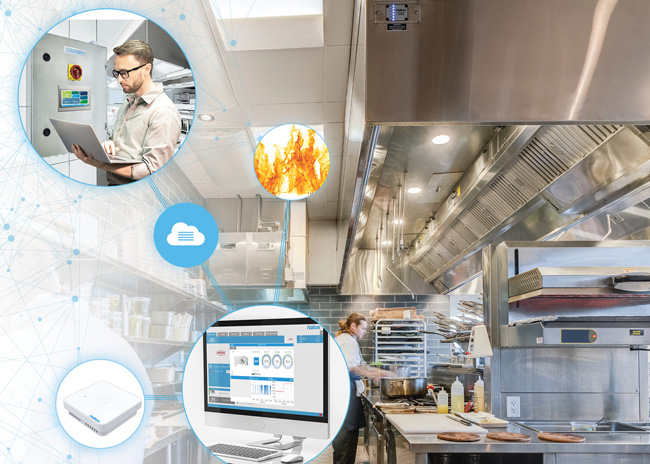 Halton SafeGuard solution comes standard with demand controlled kitchen ventilation, a suite of Halton Indoor Environmental Quality sensors and FireWatch, 2-stage notification that senses when conditions are favorable for a fire at the appliance and the hood.