Solutions Center
Categories:
Details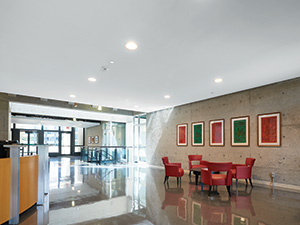 ACOUSTIBuilt Seamless Acoustical Ceilings is a new ceiling system that provides the look of drywall but performs like an acoustical ceiling. Per the manufacturer, the installed system absorbs up to 70% of the sound that strikes it and also has a high ceiling attenuation class (CAC) up to 48, indicating its ability to ensure speech privacy by preventing sound from entering adjacent spaces.
Details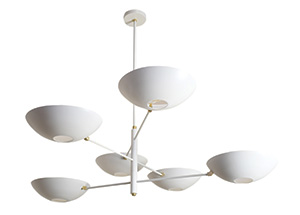 The Counterbalance Chandelier chandelier in brass and enamel draws inspiration from both French and Italian modernism, as well as the mobiles of Alexander Calder. It features three tiers, all with 360-degree arm rotation, enabling the user to create their own custom configuration once the fixture is installed. Body of chandelier as shown is 12.25 inches tall with a 48-inch diameter. Spun aluminum discs are 12 inches in diameter and 3 inches deep. Available in 36 colors.
Details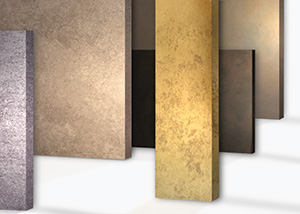 Moving to Mood is Chemetal's new collection of eight new metal designs for interior spaces. The predominantly neutral color palette offers colors and layered designs that are rooted in the building metals of civilization: bronze, pewter and brass. Available in standard sheet sizes.
Details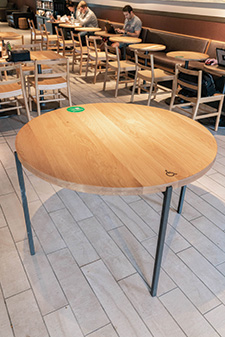 Made of American white oak and American black walnut, Crow Works tables, customized for use at Starbucks, feature both round (18-inch to 42-inch) and square (18-inch to 24-inch) models. For custom products, tables can be designed from the ground up, or tweaks can be made to existing models.
Details
Cultured Stone's new brick veneer color palettes, Canvas and Titanium, provide monochromatic color options with deft highlights that emphasize the textural qualities of hand-formed bricks. Canvas offers an array of saturated white and off-white tones, while Titanium features hand-stained silvery grays.
Details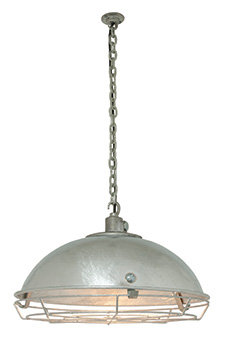 The Cargo Cluster Pendant Light from Davey Lighting/Original BTC has a galvanized finish with a protective galvanized guard. It measures 12.5 inches tall and is 20.75 inches in diameter. It features either a six-lamp holder cluster or a single central lamp holder.
Details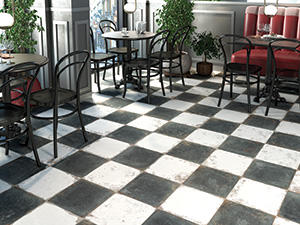 Rhapsody juxtaposes a distressed finish with modern design flexibility. White-and-black simplistic, modern diagonal and organic-inspired floral patterns enable a wide array of design aesthetics. Available in classic square 13-inch by 13-inch tiles, and applicable for both interior and exterior floor and wall surfaces.
Details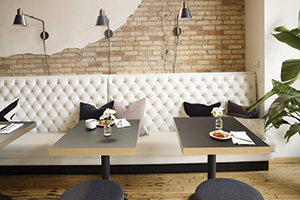 The expanded range of ColorCore2 laminates features a super matte finish that is fingerprint resistant, offers antimicrobial surface protection and thermal heating capabilities, and has a matching colored core that eliminates the brown edge typically seen with laminates. Can be applied horizontally or vertically and is suitable for casework, countertops, furniture and signage.
Details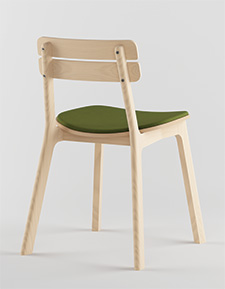 Comprised of chairs, counter-height stools and barstools, Grand Rapids Chair's Brooke Collection has three upholstery variations that can be specified in nearly any textile on the market. Designers may also choose from an all-wood or laminate variation.
Details
HOSPECO's hands-free menstrual care product dispenser provides guests with tampons or pads, free of charge, with just a wave of a hand. It holds a large capacity of both tampons and pads, meets ADA-compliance requirements, and facilitates easy loading and restocking. The dispenser is preprogrammed with a five-second delay between uses to discourage misuse and reduce waste.