Solutions Center
Details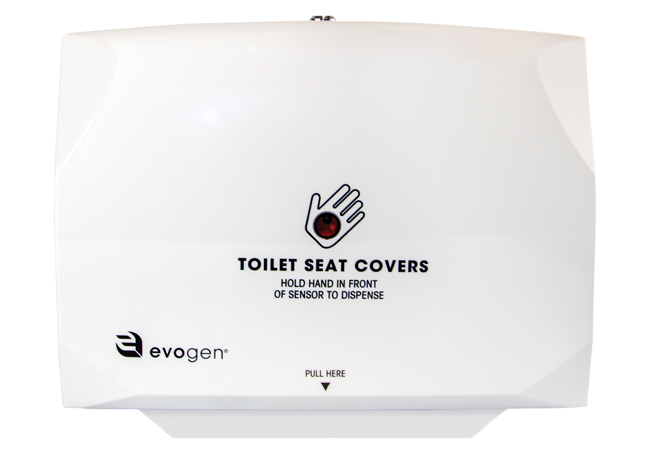 The Hospeco Evogen Touchless Toilet Seat Cover Dispenser holds up to 250 seat covers. Users simply wave a hand near the clearly marked sensor on the face of the dispenser to receive one ready-to-use seat cover. Includes an empty indicator light and a low-battery light. The unit runs on 4 "AA" batteries.
Details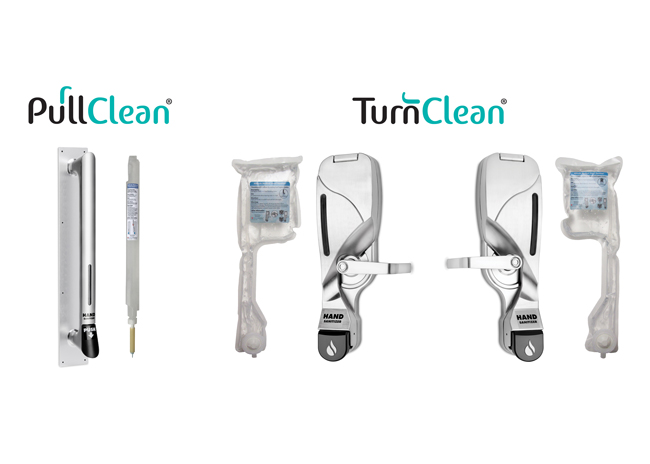 OpenClean offers hand-sanitizing door handles that make it easy and intuitive for guests to sanitize their hands at the point of restroom exit. Two models, PullClean and TurnClean, are available. PullClean is a pull handle that fits push-to-enter/pull-to-exit doors and functions like a traditional hand-sanitizer dispenser. The TurnClean unit fits around most turn door handle designs, dispensing sanitizer as the user pushes the integrated paddle. Both models use replaceable hand-sanitizer cartridges with 500 applications per cartridge.
Details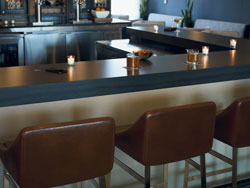 The Intentek Wireless Charging Surface is a Formica Laminate surface with integrated charging coils that wirelessly charge Qi Certified devices. Unlike wireless charging pucks or pads that clutter the surface and can be easily damaged by food or water, this product is fully integrated into a durable, easy-to-clean surface. The surface is available in the full range of more than 300 Formica brand Laminate colors, patterns and woodgrains.