Solutions Center
Categories:
Details
Spacekit is a modular, customizable wall art system. It's snap-and-go design allows operators and designers the ability to modify the mood and color palette of a given space. Spacekit's framing system contains self-leveling guides to make install easy. A permanent mountain option is available. Available in two standard frame sizes (25 cm and 50 cm) and a wide variety of designs and colors.
Details
The Sailor collection from Tonon was inspired by the marine environment, specifically the functionality and simplicity of fishermen's nets. The fully recyclable, high tenacity polyester rope that forms the seat and back of each piece is woven by hand to create a comfortable and visually pleasing aesthetic. The collection offers five seating designs: a lounge chair, arm and armless dining chairs, and bar and counter stools as well as a complementing coffee table. Chairs are stackable up to 20 units, and the lounge chair and stools are stackable up to 6 units.
Details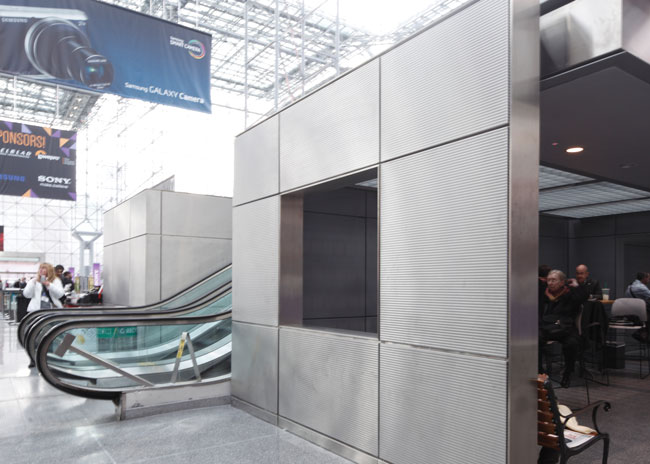 The new TXTRwall is a modular and efficient textured metal wall panel system. Architects and designers can choose from a diverse palette of colors, patterns and finishes for the fabrication of their TXTRwall system, including perforated stainless steel — part of Rigidized Metals' TXTRsound line of Acoustical Wall and Ceiling Panels. The TXTRwall panel system uses a z-clip mounting system that is easy to implement.
Details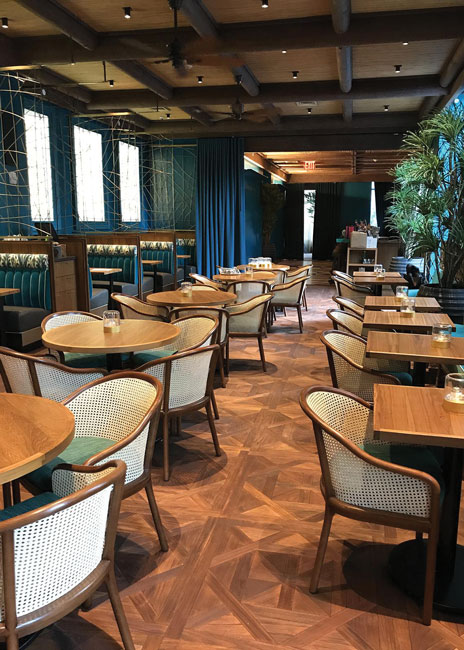 Pioneer's ready-made reclaimed teak wood panels celebrate the character of 18th- and 19th-century wood planks and are customizable (shown in a Versailles pattern). Tight grain makes Teak strong and durable, able to withstand the wear and tear of hospitality environments. Natural oils make it resistant to rot, insects and fungi.
Details
Tech-enabled, people powered food lockers from Panasonic offer convenience, ensure food quality and offer security in support of off-premises dining sales. Platform agnostic, the food lockers can work with proprietary or third-party POS systems. They can reduce mix-ups in the pickup process since the doors can only be opened by a corresponding code provided to the person picking up the order.
Details
This rustic arts-and-crafts 44-inch-wide ceiling light fixture features silver mica side panels complemented with a matching bottom diffuser and cross-hatch design enhanced with an oil-rubbed bronze finish. The Smythe Craftsman Semi-Flushmount is part of the American made and designed handcrafted Arts & Crafts Lighting Collection.
Details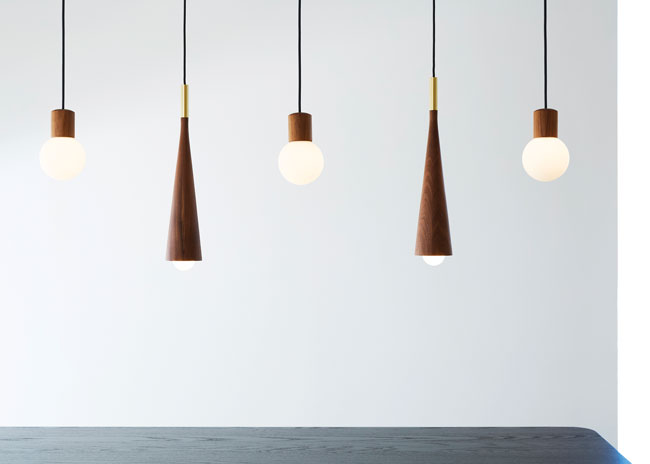 The conical solid wood spire pairs with handblown frosted glass in both solid white oak and walnut. This pendant, secured with brass, copper or stainless base will serve any environment looking to benefit from the glowing energy hidden within soft, white blooms. Provides 3000K light temperature via a 12V G9 LED bulb.
Details
The 32-inch Approach freestanding QSR self-order kiosk helps manage employee allocation, wait times, order accuracy and leads to higher ticket order averages while reducing operational costs, per the maker.
Details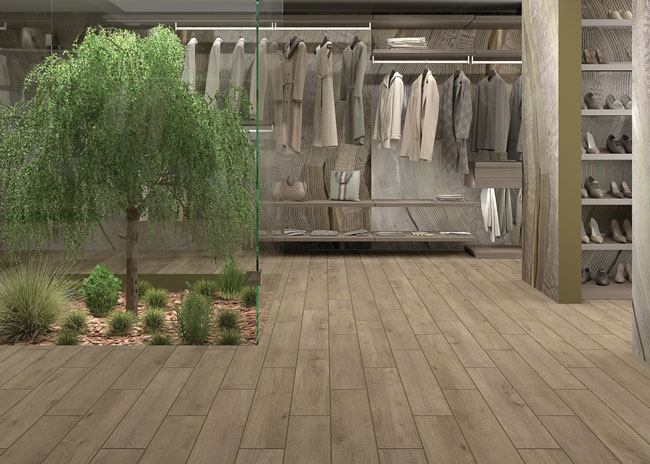 Daltile's Sleigh Creek is a collection of wood-look porcelain tiles that brings the comfort and timeless appearance of hardwood to any space. The design combines an authentic wood visual with 6 popular wood tones on a hardwearing tile surface to achieve the desired aesthetic. Sleigh Creek offers classic 6-by-36-inch plank tiles and coordinating 8-inch hexagon floor tiles, which add a new stylish shape to wood look tile.
Details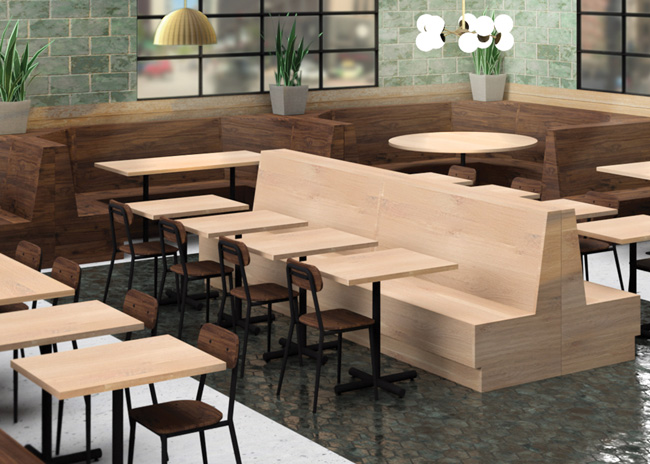 The Wilmot banquette offers a customizable high-end appearance. It is available in all the company's wood finishes with or without upholstery. It comes in five lengths and can be placed back-to-back for a double-sided booth. Available in wood, flat panel, vertical channel, or horizontal channel back upholstery.