Solutions Center
Categories:
Details
Benchmark's new Sansa Community Table grouping provides restaurants, hotels and on-site foodservice operators with safely distanced, attractive community seating options. Made from sturdy, easy-to-clean tubular steel for interior use, or aluminum for outside use, the Sansa allows for flexible seating with varying heights. Frames come in standard RAL powder-coat colors; mix-and-match tabletops come in a variety of finishes and octagonal, rectangular or round shapes.
benchmarkcontractfurniture.com
Details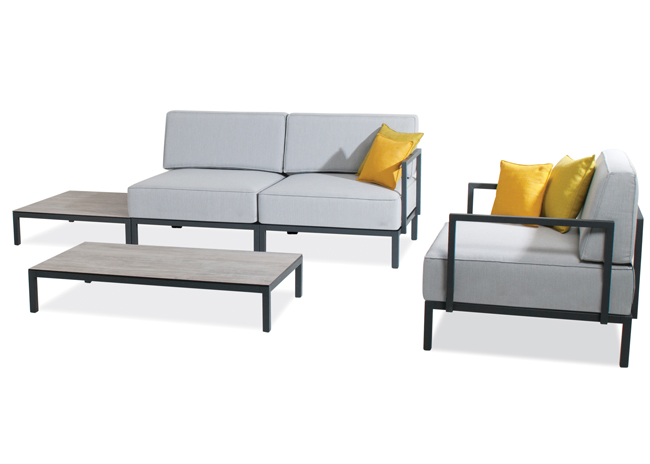 The Serene Modular lounge collection from Beaufurn allows for flexibility in configuring outdoor spaces for both aesthetics and safe distancing. The Serene can be set up in single-, two- or three-seat configurations as well as corner units. The durable, powder-coated metal frames come in three colors and outdoor acrylic fabric cushions are available in blue, grey, brown and purple.
Details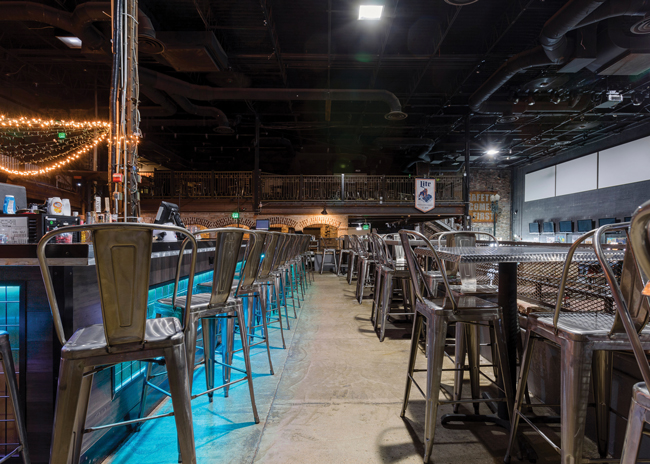 National Metalwares' XL Stamped Bar Stool features a durable steel construction and powder-coated finish. The stool's seat height is 30 inches and its seat is a comfortable 15 inches wide. A cross brace under the seat adds stability and features plastic caps to protect from scratching when stacked, while a tubular steel footrest provides added comfort. Available in black and clear coat, the stools come with a one-year warranty.
nationalmetalwaresfurniture.com
Details
Ventech and Ventech PLUS Type 1 hoods with condensation technology eliminate the need for oven hoods and hood installations. With no traditional hood restrictions, operators can place the combi ovens anywhere in the kitchen. Available in single or stacked models, Ventech hoods condense steam while capturing and removing grease-laden air, vapors and lingering smoke. For more demanding locations, Ventech PLUS features a special HEPA filter along with the condensation technology to capture smoke-related vapor and steam generated in the cooking process.
Details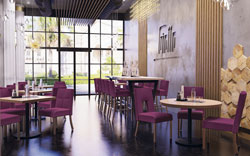 The Celia Series by MTS Seating consists of a fully upholstered dining seating built on a 1¼-inch-square aluminum frame. It is offered in a variety of back styles with both dining and barstool versions available. Celia's COMFORTweb seat was designed with the restaurant market in mind. The series includes a five-year structural frame warranty.
Details
DeepStream Designs offers easily installed barriers, enclosures and movable fixtures that allow restaurants to add social distancing elements inside and outdoors. The modular design allows designers to join panels of any size.
Details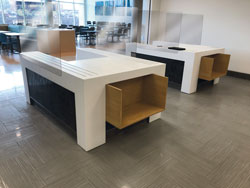 Available in countertop and bolt-on models, Breath Shields are made from 7/32-inch-thick plexiglass. Bolt-on style mounts to the front of checkout counters. Each one measures 29¼ inches long by 30 inches tall. No tools are required for the countertop model, which measures 6 inches by 12 inches.
Details
Foscarini's Mix&Match lighting system features three designs — Gem, Rituals and Gregg — made with blown-glass techniques to achieve different finishes. These lamps are available in floor, table, wall and ceiling models in three colors: white, gold and graphite. Individual pieces work on their own or can be grouped together.
Details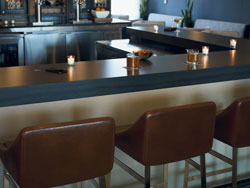 The Intentek Wireless Charging Surface is a Formica Laminate surface with integrated charging coils that wirelessly charge Qi Certified devices. Unlike wireless charging pucks or pads that clutter the surface and can be easily damaged by food or water, this product is fully integrated into a durable, easy-to-clean surface. The surface is available in the full range of more than 300 Formica brand Laminate colors, patterns and woodgrains.
Details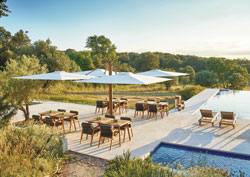 The JCP.501 Quad Sidepost umbrella covers 430 square feet and features aluminum construction and a crank lift system. Available to be configured as two, three or four umbrellas, each one operates and tilts individually. This Quad Sidepost umbrella is focused on the contract segment. JCP.501 features flexible rib ends and single wind vents. The umbrella is available in four high-end finishes, including the newly introduced Alu Teak finish.