Solutions Center
Categories:
Details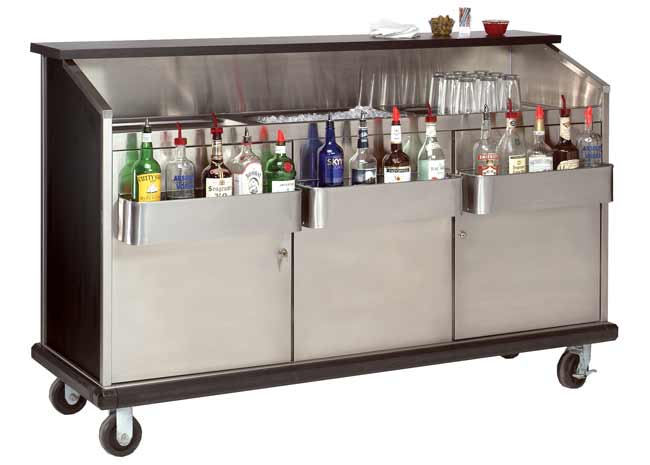 OrderHQ food lockers optimize labor efficiency while customers and delivery drivers enjoy secure, skip-the-line pickup in seconds. OrderHQ food lockers are manufactured in partnership with Merco, a Welbilt brand. The lockers also use ApexIQ software, which provide users with control and access to data.
Details
Applied Coverings prints and installs wall coverings. From off-the-shelf designs to complete customization, one-of-a-kind wallpaper can be developed and ordered online.
Image courtesy of Panda Restaurant Group, Inc.
Details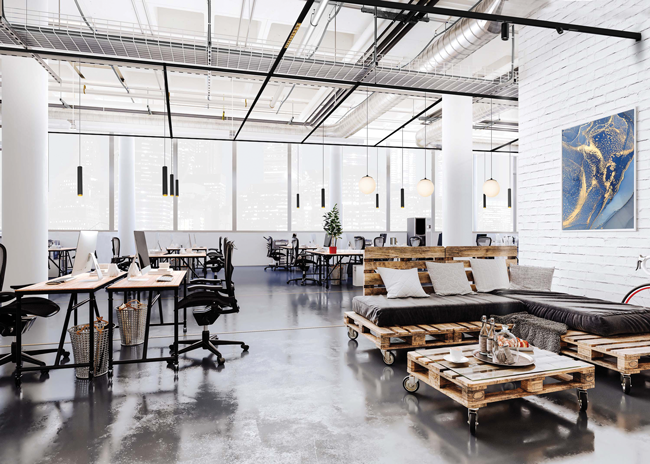 A lighting, power and control system complete with lighting elements, STRUT incorporates direct and indirect illumination, wall wash, downlighting, accent lighting, and pendants utilizing connected control technologies to give clients a personalized and modular experience. The modular system allows designers to configure standard components for a customized 48V DC lighting solution. The magnetic infrastructure allows users to slide elements within the STRUT and adjust lighting effects while powered on-site.
Details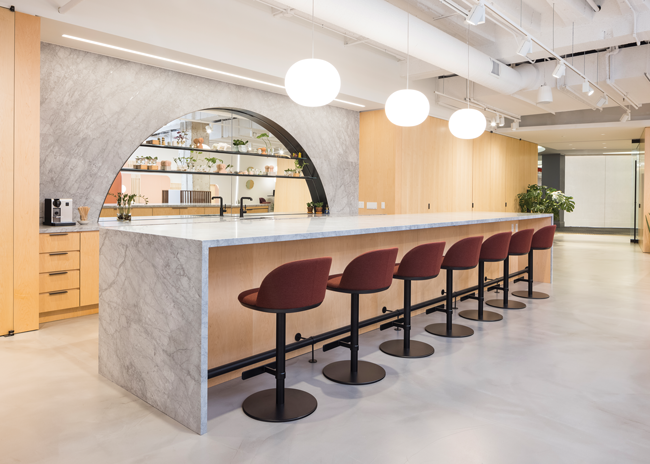 Designed by Lucidi Pevere, the Underline family of stools, guest, and task chairs offer a seat for a variety of spaces. Underline offers multiple mix and match options, with arm and armless stools and chairs in a plethora of base and finish options. Chairs are available with a metal sled, a metal or wood four-leg base, and a five-blade base. Stools are available with a metal sled, metal four-leg base, swivel wood base, and swivel pedestal. Finish options include 26 colorful VOC-free powder coats, polished aluminum, chrome, white oak, maple, walnut and opaque black.
Details
Spacekit is a modular, customizable wall art system. It's snap-and-go design allows operators and designers the ability to modify the mood and color palette of a given space. Spacekit's framing system contains self-leveling guides to make install easy. A permanent mountain option is available. Available in two standard frame sizes (25 cm and 50 cm) and a wide variety of designs and colors.
Details
The Sailor collection from Tonon was inspired by the marine environment, specifically the functionality and simplicity of fishermen's nets. The fully recyclable, high tenacity polyester rope that forms the seat and back of each piece is woven by hand to create a comfortable and visually pleasing aesthetic. The collection offers five seating designs: a lounge chair, arm and armless dining chairs, and bar and counter stools as well as a complementing coffee table. Chairs are stackable up to 20 units, and the lounge chair and stools are stackable up to 6 units.
Details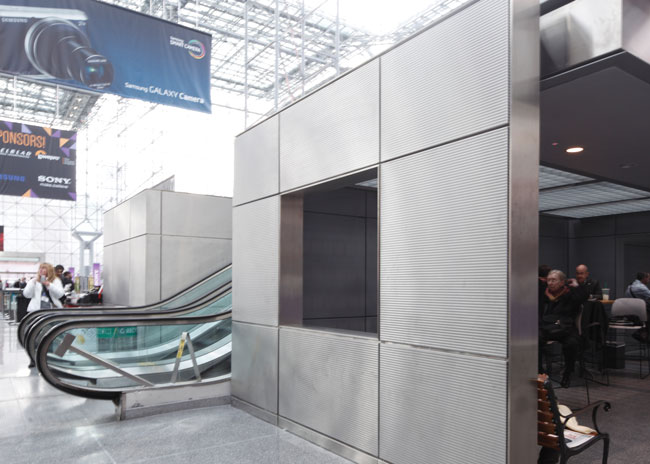 The new TXTRwall is a modular and efficient textured metal wall panel system. Architects and designers can choose from a diverse palette of colors, patterns and finishes for the fabrication of their TXTRwall system, including perforated stainless steel — part of Rigidized Metals' TXTRsound line of Acoustical Wall and Ceiling Panels. The TXTRwall panel system uses a z-clip mounting system that is easy to implement.
Details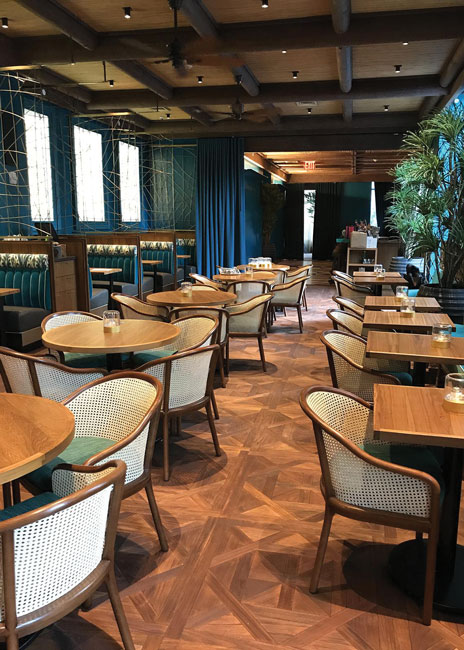 Pioneer's ready-made reclaimed teak wood panels celebrate the character of 18th- and 19th-century wood planks and are customizable (shown in a Versailles pattern). Tight grain makes Teak strong and durable, able to withstand the wear and tear of hospitality environments. Natural oils make it resistant to rot, insects and fungi.
Details
Tech-enabled, people powered food lockers from Panasonic offer convenience, ensure food quality and offer security in support of off-premises dining sales. Platform agnostic, the food lockers can work with proprietary or third-party POS systems. They can reduce mix-ups in the pickup process since the doors can only be opened by a corresponding code provided to the person picking up the order.
Details
This rustic arts-and-crafts 44-inch-wide ceiling light fixture features silver mica side panels complemented with a matching bottom diffuser and cross-hatch design enhanced with an oil-rubbed bronze finish. The Smythe Craftsman Semi-Flushmount is part of the American made and designed handcrafted Arts & Crafts Lighting Collection.