Solutions Center - Materials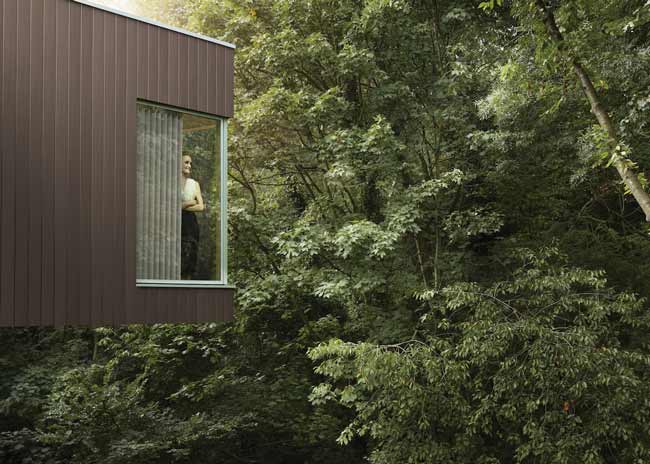 This award-winning composite cladding is made from 94% mixed recycled plastic and wood fiber content. A single Wildwood board uses as many as 2,000 plastic bags. Wildwood is available in two nature-inspired collections that offer rich colors, realistic textures and the organic warmth and beauty of real wood. It is available in a variety of board lengths and widths for maximum design flexibility.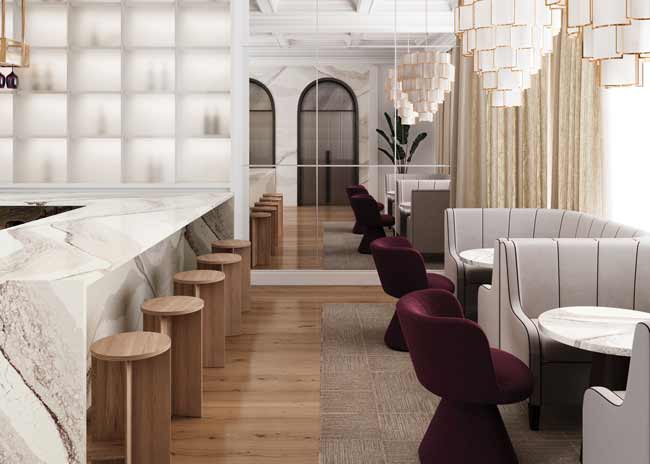 Cambria's Hailey is part of the brand's Luxury Series. It features sweeping movement, cascading veins, and aubergine colorways against a crisp white background. Available in both matte and high gloss.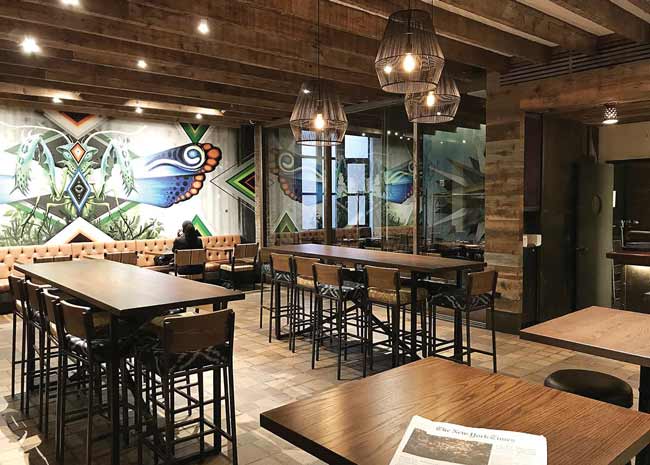 Broad and dynamic in scope, this reclaimed wood paneling incorporates wood salvaged from barns, agricultural fencing and other structures that have endured the elements. It features rich tones and a variety of original textures: planed, rough sawn and lightly weathered. Suitable for use as paneling, ceilings, bar wraps, counters and custom applications.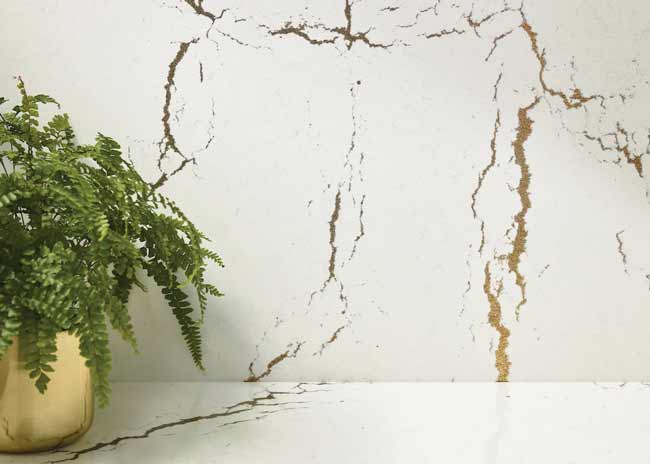 The Alloy Collection is an American-made quartz surface collection that captures the reflectivity and luster of brass and steel. Three different surface characteristics — smooth, sculpted and satin ridge — are available with veining that jets against white marbled backdrops. All Cambria quartz products are nonabsorbent and resistant to scratches, chips and stains.
Armstrong's Ceiling & Wall Solutions added MetalWorks Lay-In ceiling panels to its portfolio of ceiling systems. Specifically designed for use with its DynaMax suspension system, this product is available in a sleek white metallic finish that is easier to clean. The panels come in two standard sizes, 2-foot-square and 4-foot-square nominal. When installed in non-data center applications and backed with an acoustical infill, the perforated panels provide a Noise Reduction Coefficient (NRC) up to 0.85, per the maker.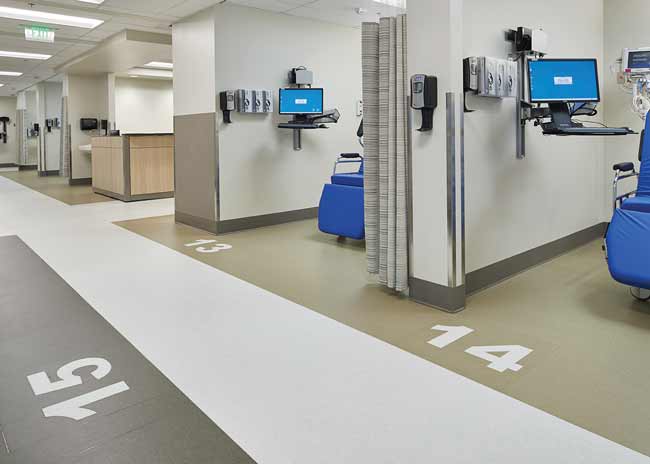 Reengineered Altro Symphonia is a safety flooring that is 2 millimeters thick and is available in two sizes. One of the updates includes enhanced resistance to stains, chemicals and abrasions. It also includes sustained slip resistance and is easier to clean, per the maker. This product bridges the gap between smooth and stain-resistant flooring.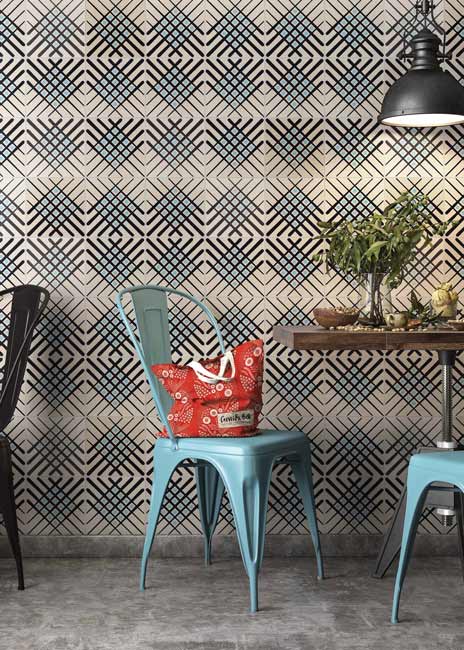 The inaugural Cressida Bell Collection with Villa Lagoon Tile includes eight cement tile patterns, each with three to four colorways. The color combinations and patterns span from contemporary to classic. Villa Lagoon's cement tiles do not use printed on colors. Similar to natural stone, each cement tile is unique with slight color variations. Installing cement tiles is similar to installing natural stone, with tighter grout lines and the use of a sealant after the tiles are set.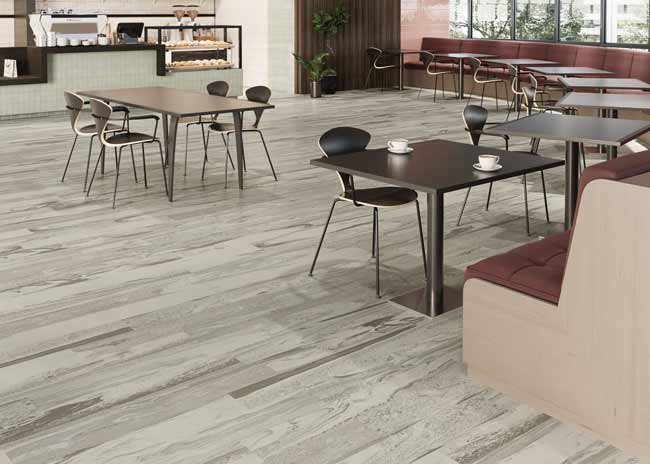 The Open Range flooring collection comes in a 6.25-inch by 42-inch plank format. Designers can choose from 12 warm and neutral tones, which coordinate with many of Mannington Commercial's other carpet and flooring lines.