Solutions Center - Materials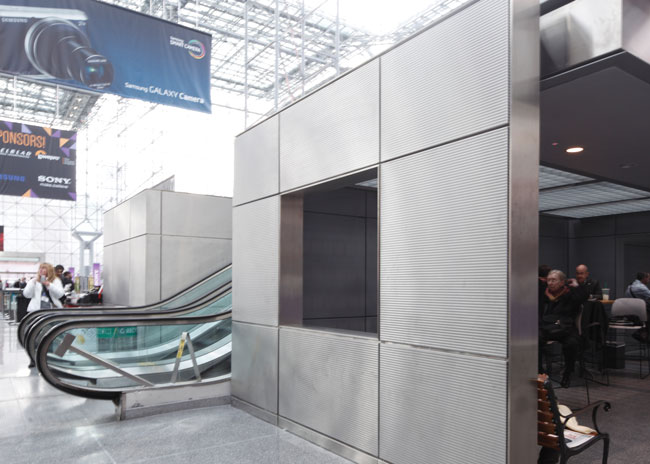 The new TXTRwall is a modular and efficient textured metal wall panel system. Architects and designers can choose from a diverse palette of colors, patterns and finishes for the fabrication of their TXTRwall system, including perforated stainless steel — part of Rigidized Metals' TXTRsound line of Acoustical Wall and Ceiling Panels. The TXTRwall panel system uses a z-clip mounting system that is easy to implement.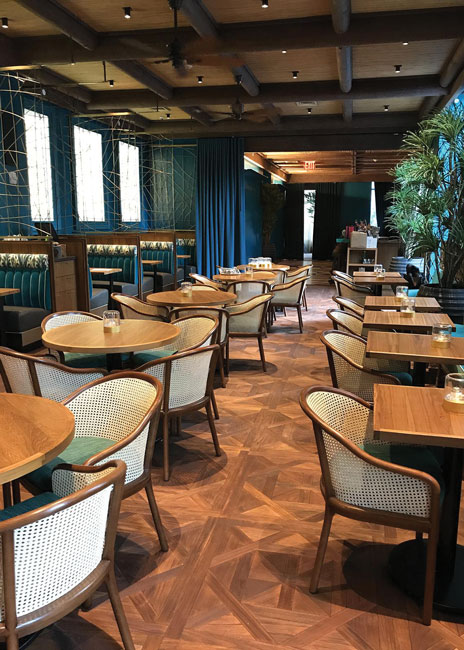 Pioneer's ready-made reclaimed teak wood panels celebrate the character of 18th- and 19th-century wood planks and are customizable (shown in a Versailles pattern). Tight grain makes Teak strong and durable, able to withstand the wear and tear of hospitality environments. Natural oils make it resistant to rot, insects and fungi.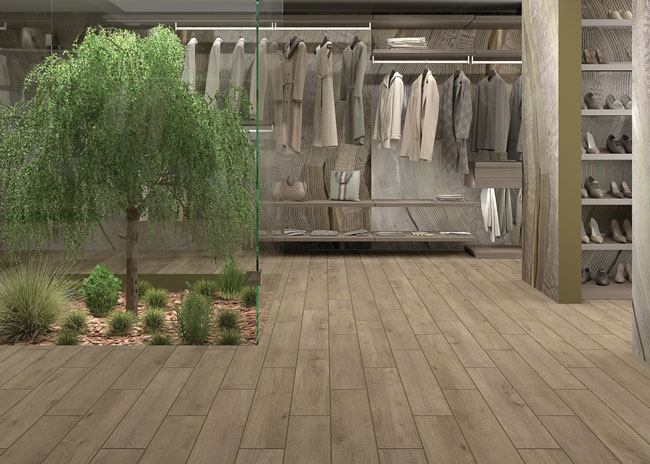 Daltile's Sleigh Creek is a collection of wood-look porcelain tiles that brings the comfort and timeless appearance of hardwood to any space. The design combines an authentic wood visual with 6 popular wood tones on a hardwearing tile surface to achieve the desired aesthetic. Sleigh Creek offers classic 6-by-36-inch plank tiles and coordinating 8-inch hexagon floor tiles, which add a new stylish shape to wood look tile.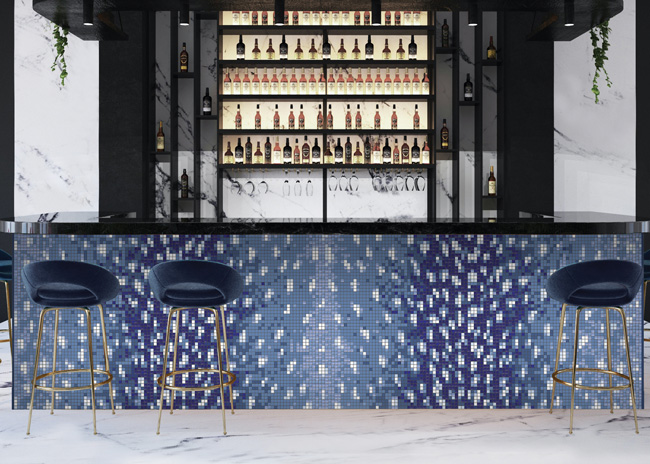 Artaic celebrates the woven arts in this series of eclectic mosaic designs. Antelope Cobalt (pictured) is made of vitreous glass, which lends itself to vibrant and dynamic surfaces of mosaic imagery. It is offered in ½-inch, ¾-inch and 1-inch tiles.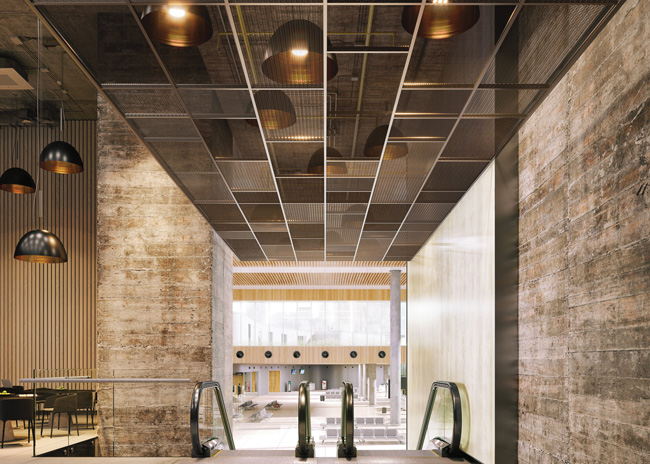 Armstrong expanded its MetalWorks Mesh ceiling panels to include a family of larger panel sizes. The large-format 24-by-48-inch, 24-by-72-inch, and 24-by-96-inch lay-in ceiling panels are available as standard for select items in Expanded Metal, Woven Wire, and Welded Wire MetalWorks Mesh patterns in a variety of colors. This expanded offering joins the existing line of 24-by-24-inch panels that includes 32 patterns and a variety of standard colors.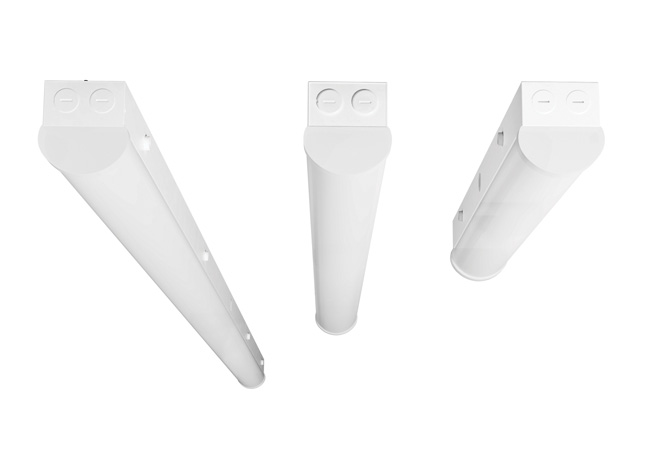 Litetronics' LED strip fixture is suitable for use in a variety of applications, including retail, corridor and warehouse settings. The lighting fixture comes in a standard version available in either 4- or 8-foot lengths. Available in 2-, 4-, or 8-foot lengths, a tunable version offers the choice of three color temperature settings and three wattage settings. The tunable model also incorporates integrated sensors for occupancy sensing and daylight harvesting. The fixtures can be surface, suspension, or t-grid mounted in either a single-fixture configuration or as a continuous row.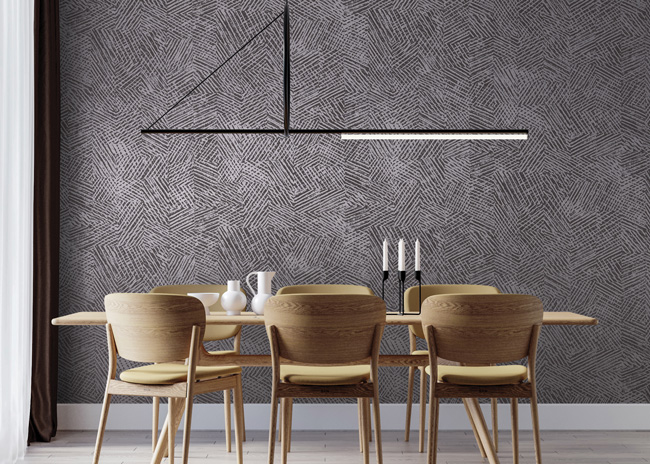 This line of wallcoverings uses light and shadow to form a pattern that emulates blades of grass. A laser-cutting technique applied to the polyester satin weave reveals a lustrous sheen and texture. This color palette ranges from warm neutrals to burgundy and beyond.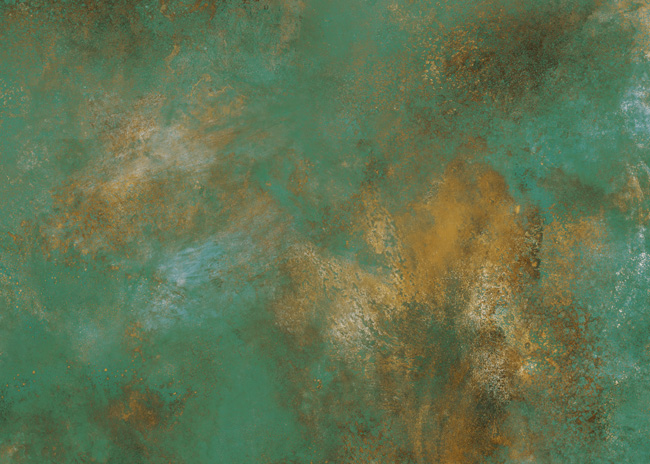 The design of this line of porcelain panel tiles evokes the appearance of materials left in the elements to weather and oxidize. The collection comes in three color variations: Nero, Bruno and Verderame, mimicking the appearance of verdigris copper and weathered metals. The panels come in 1 by 3 meter sheets with Laminam 5.6 millimeter thickness. They are suitable for interior wall and floor applications in both commercial and residential settings.