Solutions Center - Materials
Art Deco Tile by Vanessa Deleon
Materials
The Art Deco by Vanessa Deleon collection of large-scale, 24-inch-by-24-inch tiles was designed in collaboration with TileBar. The collection consists of two geometric patterns outfitted in Nero Marquina marble, white Carrara marble and Thassos marble enhanced by a brass inlay. From two patterns, more than eight completely singular configurations arise. The tiles are suitable for application on all interior floors and walls. Customization options are also available.
ATI Decorative Laminates' Divine Elements Collection
Materials
The NuMetal Divine Elements Collection contains 14 new high-pressure laminates inspired by nature and mythology. NuMetal is a collection of high-pressure laminates with real metal surfaces and phenolic paper backing. Standard sheets measure 4 feet by 8 feet and are also available in 4 feet by 10 feet as a special order. The line features etching, embossing and hand painting techniques and is suitable for a variety of vertical and light-duty applications.
DaVinci Roofscapes' Hand-Split Shake Composite Siding
Materials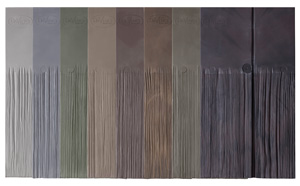 Featuring the appearance of authentic cedar shakes, DaVinci Hand-Split Shake Siding products come in eight colors. The line resists impact, fire, mold, algae, insects, salt air and high winds. Each tile measures 18 inches tall with a 5/8-inch thickness and comes in 8- or 10-inch widths. The 10-inch-wide pieces have a simulated keyway to give the appearance of 4- and 6-inch-wide shakes placed together.
HardStop Decorative Protection Panels by Formica Group
Materials
HardStop Decorative Protection Panels by Formica Group are high-performance wall panels and are available in all of Formica's brand colors and patterns. HardStop panels feature a treated fiberglass core for added durability, strength and fire resistance. Apply the panels directly to drywall and many other substrates. The panels are suitable for vertical applications.
Interior Systems International's conceptz Vintage Acoustics
Materials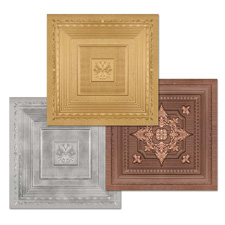 Available in both a wood and tin design (pictured), conceptz Vintage Acoustics is a lightweight, noise-reducing ceiling treatment that has an NRC of .75. Available in 2-foot-by-2-foot panels, it cuts easily with a utility knife for installation in tee-bar grid systems. It has 68 percent to 85 percent recycled content, depending on which product selected, and square-edge details.
The Mitchell Group's Sta-Kleen Silicone Fabric
Materials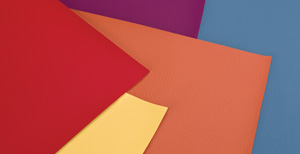 Sta-Kleen Silicone is a coated upholstery fabric made from 100 percent silicone with a polyester double-knit backing. It is inherently stain- and mildew-resistant. The collection consists of three patterns: Hayden, Santa Fe and Silex and a total of 64 SKUs.
TURF's Switchblade Magnetic Acoustic Ceiling System
Materials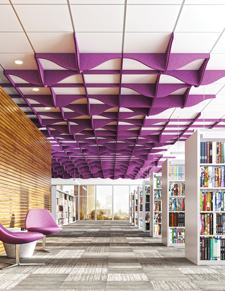 Made of individual baffles that attach to existing tee grids with magnets, the Switchblade Magnetic Acoustic Ceiling System is available in 17 colors of recycled PET felt and 3 design styles: classic, organic and geometric. The system is compatible with steel tee grid systems with flat 9/16-inch and 15/16-inch cross sections.
DriTac Flooring Products Single-Compartment Acrylic Floor Primer
Materials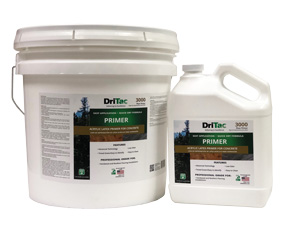 DriTac Flooring Products' Primer 3000 is a single-component acrylic floor primer for interior use on various approved substrates, including concrete, wood, lightweight concrete and gypcrete. Apply this floor primer using a broom, sprayer or nap roller application with a robust spread rate of up to 800 square feet per gallon, depending on application method, subfloor preparation and porosity. Primer 3000's solvent-free, low-odor formula is colored green for easy identification. It's available in 1-gallon containers and 4-gallon pails.