Solutions Center - Materials
Reminiscent of the Wild West with its rough and tumble fabric character resembling worn leather, the TOMBSTONE line's performance qualities exceed those of leather, per the manufacturer. It comes in 54-inch width on a 30-yard roll and has a Q1polyester backing. The cold crack on this line is -10 degrees F, and it has a Wyzenbeek rating of 100,000 double rubs on #10 cotton duck. Available in seven colors.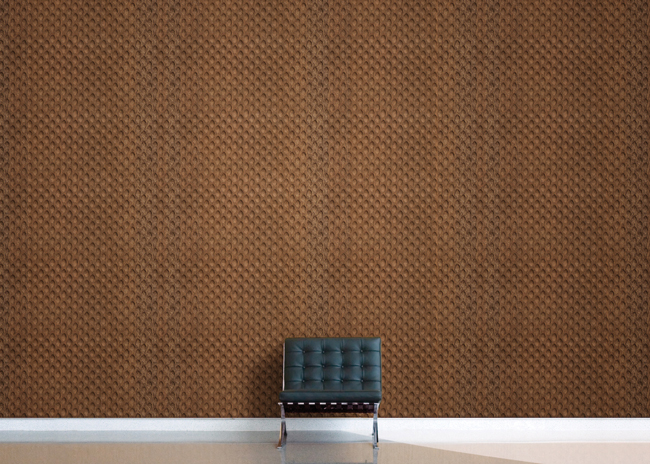 Smith & Fong launched six new adventure themed Durapalm wall and ceiling panels. The panels are Class C fire-rated and surpass the requirements under CARB II formaldehyde emissions standards utilizing (ULEF) resins, per the maker. Finished dimensions are 0.75 inches by 47.75 inches by 95.75 inches. Malabar (pictured) is inspired by the rich cultural masala of the ancient spice trading region in India.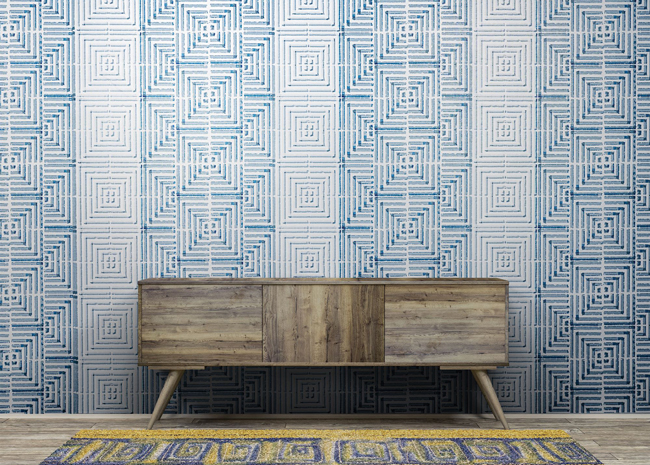 Keramos celebrates the colors and designs of Grecian pottery in a large-scale geometric print. Skillfully applied gradation of color adds a layer of dimension and a nuance of light to the weave structure, mirroring the maze design of a labyrinth. The complexities of the color palette are enhanced by a gentle shimmer giving a luxe texture.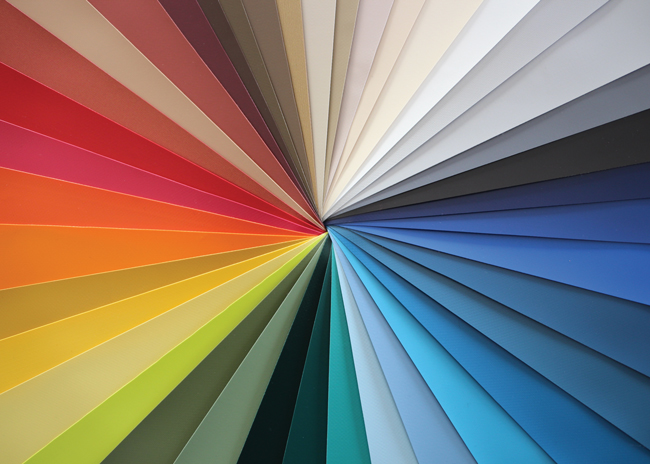 Serge Ferrari's Soltis Proof 502 fabric can help operators expand their outdoor footprint and provide a comfortable environment for guests. Applications range from awnings and canopies to enclosures, fixed or retractable. The fabric is available in 40 colors and is waterproof, fire rated, easy to clean and printable. The material protects against bad weather and UV rays and offers dirt- and mold-resistance due to its PVDF (polyvinylidene fluoride) surface treatment.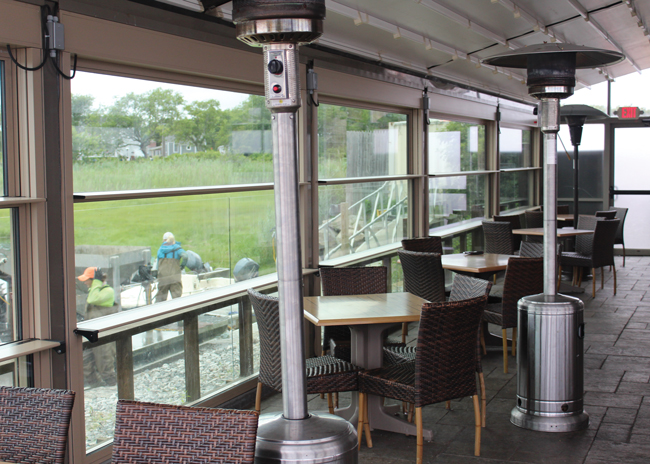 Libart Panora View Windows and Doors provide solutions for large openings up to 14 feet wide and 13 feet high. Impact rated systems are available for seacoast restaurant applications. Panels stack within the opening to save floor space and provide optimum room capacity. Window panels stack at the floor to create a glass balustrade. Door panels stack at the top of the opening. Electric operation provides custom ventilation. Screens are available.
DeepStream Designs offers easily installed barriers, enclosures and movable fixtures that allow restaurants to add social distancing elements inside and outdoors. The modular design allows designers to join panels of any size.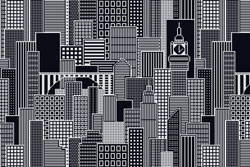 Artaic's new GLYPH wallcovering collection takes a modern approach to the ancient concept of hieroglyphics, showcasing simple images that tell a detailed narrative. Inspired by the properties of Artaic's new tile line, Vitreous Glass in 1-inch and ½-inch tile sizes, the collection can be custom fit. This high-quality Italian-style glass allows for modular capabilities and is available in more than 180 colors, with the ability to mix and blend shades to create a perfect color match.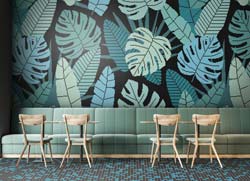 Tropic takes a modern approach to floral-inspired elements to create an illustrative piece that embraces the graphic nature of mosaic art. As part of Artaic's GLYPH Collection, the design uses a vitreous glass available in more than 180 vibrant colors. The design of Tropic showcases Artaic's progression into designs that use color as a focal point.