Solutions Center
Categories:
Details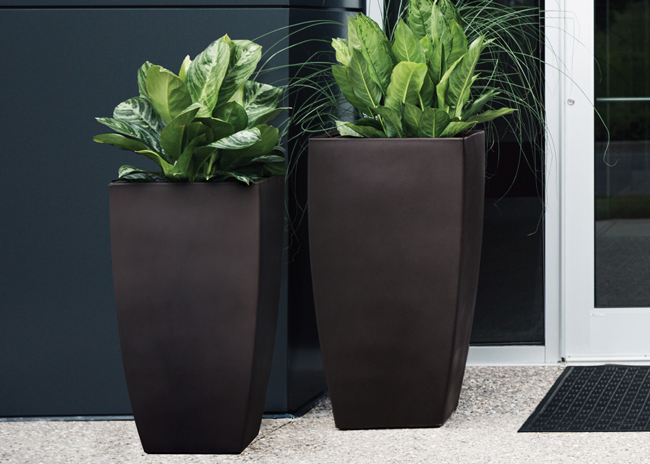 The KOBI collection of double-wall planters offers the styling of a modern planter with the durability of a rotationally molded product. The KOBI features a water reservoir that helps retain soil moisture and it includes a built-in overflow drainage hole to prevent overwatering. Available in a variety of styles and colors to meet various indoor or outdoor needs.
Details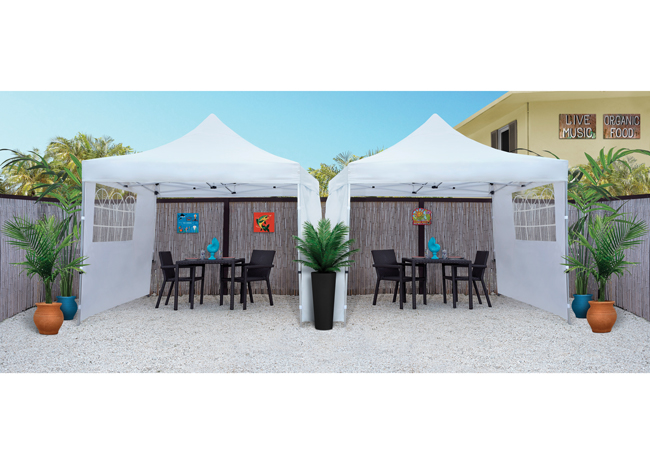 Adapt outdoor areas with FiberBuilt's 10-foot-by-10-foot Classic Pop-up Tent. Suitable for use in such applications as outdoor dining, pickup or takeout order areas. The tent features one solid side panel and one clear plastic window. The tent sets up without the use of tools, per the maker.
Details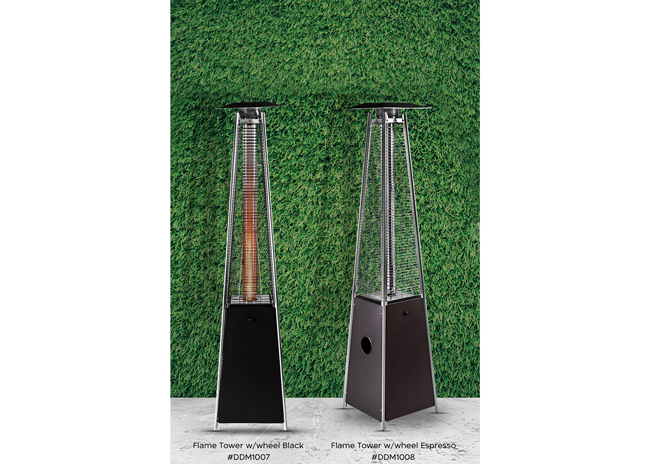 Commercial Powder Coated Flame Tower Patio Heater by David Di Meco Design pumps out up to 40,000 BTUs across a 15-foot diameter heat range. The flame tower heater measures 88 inches tall and 21 inches square. It weighs 52.8 pounds. The heater features wheels for easy mobility and an adjustable heat control. 
Details
The technical department of WOOP RUGS has developed a unique weaving machine allowing designers or operators to design their own rugs. These rugs are suitable for both indoor and outdoor use.
Details
Reminiscent of the Wild West with its rough and tumble fabric character resembling worn leather, the TOMBSTONE line's performance qualities exceed those of leather, per the manufacturer. It comes in 54-inch width on a 30-yard roll and has a Q1polyester backing. The cold crack on this line is -10 degrees F, and it has a Wyzenbeek rating of 100,000 double rubs on #10 cotton duck. Available in seven colors.
Details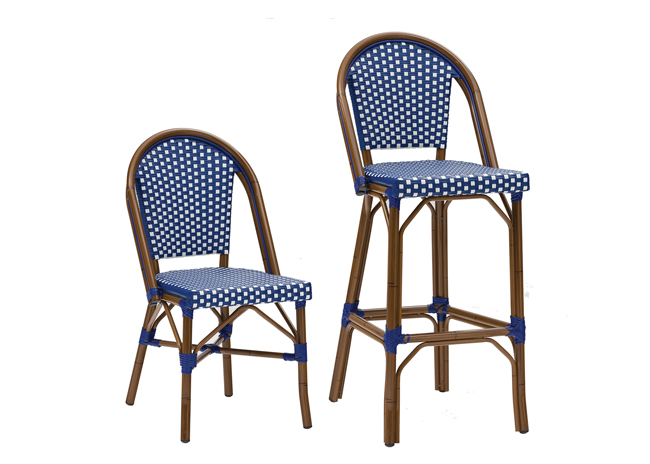 This synthetic wicker chair and bar stool combo features a comfortable seat, supportive back and sleek design. A rust-free and fade-resistant lightweight recycled aluminum frame is styled and hand-finished to look like bamboo, while the seat and back feature synthetic wicker that stands up to heavy outdoor use. The legs are fully welded for strength but are wrapped with synthetic wicker at the joints for a handmade appearance, and the sturdy legs have feet capped with nylon glides to protect both furniture and floor.
Details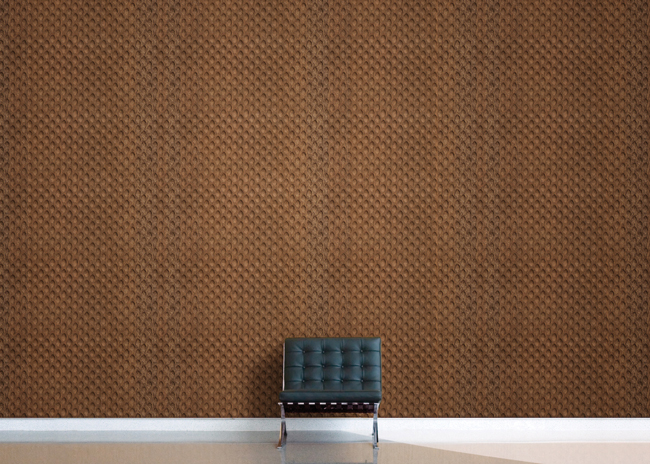 Smith & Fong launched six new adventure themed Durapalm wall and ceiling panels. The panels are Class C fire-rated and surpass the requirements under CARB II formaldehyde emissions standards utilizing (ULEF) resins, per the maker. Finished dimensions are 0.75 inches by 47.75 inches by 95.75 inches. Malabar (pictured) is inspired by the rich cultural masala of the ancient spice trading region in India.
Details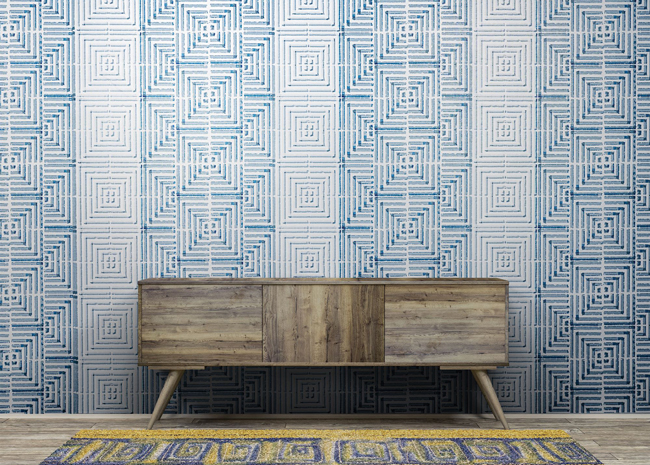 Keramos celebrates the colors and designs of Grecian pottery in a large-scale geometric print. Skillfully applied gradation of color adds a layer of dimension and a nuance of light to the weave structure, mirroring the maze design of a labyrinth. The complexities of the color palette are enhanced by a gentle shimmer giving a luxe texture.
Details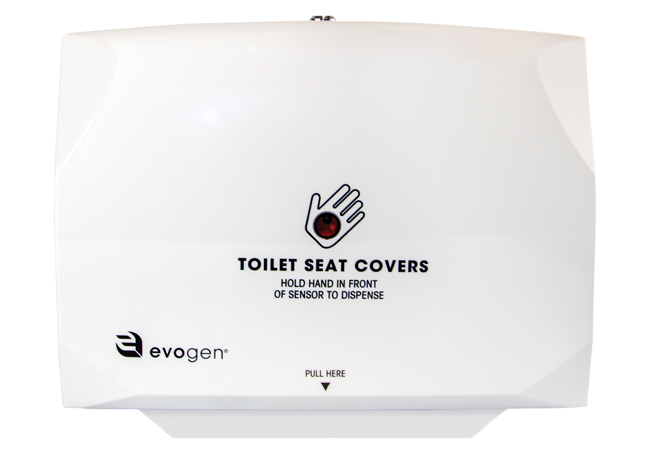 The Hospeco Evogen Touchless Toilet Seat Cover Dispenser holds up to 250 seat covers. Users simply wave a hand near the clearly marked sensor on the face of the dispenser to receive one ready-to-use seat cover. Includes an empty indicator light and a low-battery light. The unit runs on 4 "AA" batteries.
Details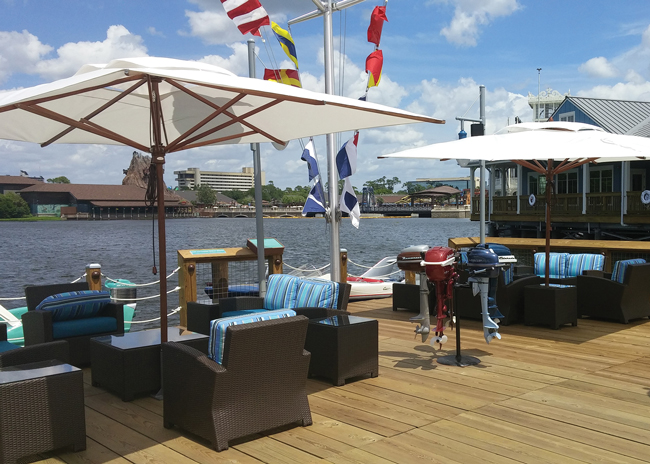 The 6.5-foot African Mahogany Umbrella from Greencorner features solid wood and stainless-steel construction with a double wind vent marine-grade canvas umbrella. Design options include alternating panels, valances and logo printing.