Solutions Center
Categories:
Details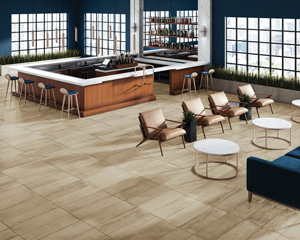 Offered in a quartet of warm-to-cool hues, Reformation is a porcelain tile collection that's available in three large-format plank tile sizes — 24 by 36 inches, 12 by 36 inches and 6 by 36 inches. The line also comes with a standard 2-foot-by-2-foot square mosaic as well as a trim package.
Details
Nautique is a 24-gallon leak-proof bin wrapped in 316 stainless steel. It is 17 inches in diameter and 31 inches tall. The open-grid liner support and rugged no-leak plastic bins leave no place for pests to hide. Available with non-marking feet, adjustable feet or anchor bolts. 

Details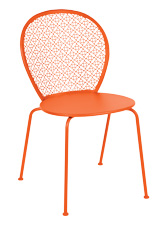 Designed by Frédéric Sofia, The Lorette Collection of tables and chairs features a flower motif with four petals. The oval-backed chair (pictured in Carrot) features four slender straight legs with flared feet to stand firmly on most surfaces, even grass. The steel tube base chairs can stack four high. The seat and back are electro-galvanized steel with an anti-UV powder coating.
Details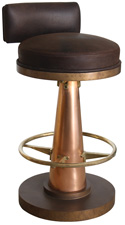 Inspired by the art deco period, the Copper Cone Bar Chair is available in both bar and counter heights. Upholstered in brown or black leather, the metal plinth and seat frame are available in a variety of finishes. A brass footrest leads down to a sturdy base that features nylon glides to prevent floor scratching.
Details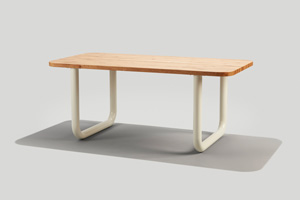 Designed by Joey Ruiter, the Frankie collection of communal tables utilizes two oversized U-shaped structural-grade steel tube legs that seamlessly intersect with a solid wood top. Available in a wide range of colors and finishes, the table ranges in length from 72 to 94 inches. 

Details
The Versa Wall's modular design allows for simple installation of living walls, including around architectural features like doors and windows. Each plant remains in its own 4-inch pot so full-grown plants can be swapped in quickly and cleanly and walls can be redesigned at will. Featuring a patented vertical irrigation technology, the Versa Wall system cuts water waste, prevents oversaturation and boosts cost efficiency by automatically running a timed gravity-based irrigation cycle less than once a week, per the manufacturer.
Details
Available in three sizes as well as a wall light, the Globe Pendant is available in opal, anthracite, and clear seedy or anthracite seedy glass shade, with polished chrome or brass metalwork. The Globe Pendant with opal glass is featured in the refurbished bar of the Fox & Goose Hotel (pictured).
Details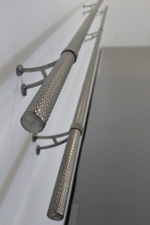 Designed for railings, bar rails and grab bars, Rigidized Metals' Rigi-Grip stainless-steel tubing is available in two diameters, 1¼ inches and 1½ inches. They can be used for ADA-compliant gripping rails. The texture adds both visual appeal and durability with its ability to hide scratches and dents.
Details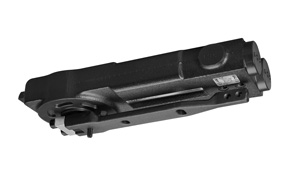 The Yale A-ALR Emergency Exit Device is suitable 
for use with new or retrofit openings within restaurants that are alarmed for security, such as back-of-the-house exit doors. The product is ANSI/BHMA Grade 1 and UL/cUL listed for panic hardware. Install or retrofit the device onto existing door preps. It includes a red LED indicator that flashes every 30 seconds when the device is alarmed and has a built-in alarm powered by 9V battery sounds at 90 dB at 10 feet.
Details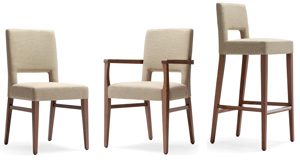 The Amelia Seating Collection includes a side chair, armchair and barstool. The clean lines of the exposed beechwood frame with its gently tapered legs and partially open back provide a solid, elemental silhouette suitable for restaurants, cafes, country clubs, universities and assisted living establishments. The wood frame can be stained in any of the manufacturer's standard wood finishes. An upholstered seat and back are available.