Solutions Center
Categories:
Details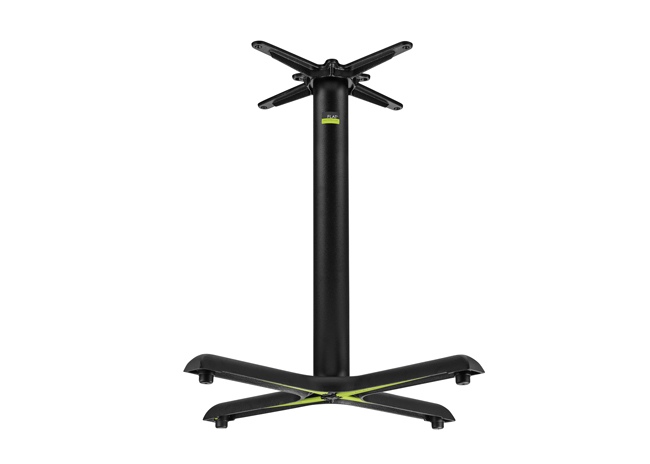 FLAT Table Bases automatically stabilize on uneven surfaces. Users can also align adjoining tabletops by raising or tilting the tabletops to the required level. FLAT also offers a height-adjustable post option for select models. FLAT Table Bases come in a variety of sizes and styles and can be custom colored.
Details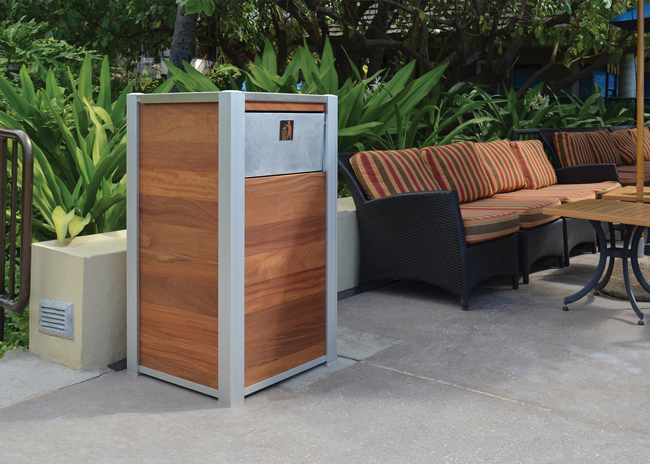 DeepStream's modern Oahu Receptacle is a 33-gallon trash bin with Cumaru hardwood panels and 316 stainless steel top suitable for high-volume applications. The unit is also available in Ipe and no-maintenance recycled plastic lumber. It is appropriate for indoor and outdoor use.
Details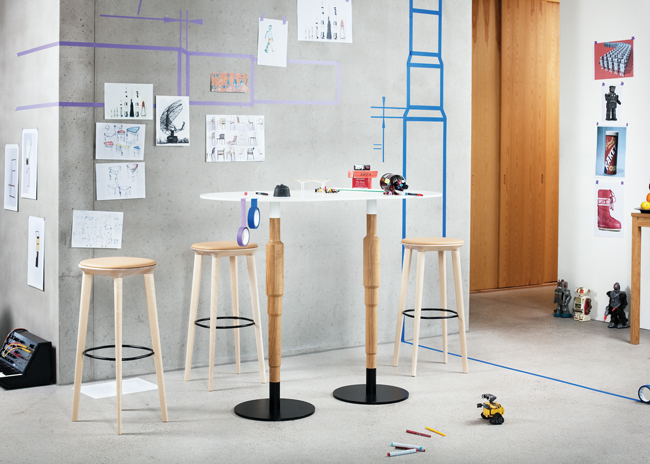 Sturdy, compact and graceful, the Cosmos table is available in a variety of heights and tabletop circumferences, depending on need and application. The base features oak or birch wood construction and is available in a clear lacquer or custom paint. The table's top and bottom plates are made of steel and the tabletop is a compact laminate.
Details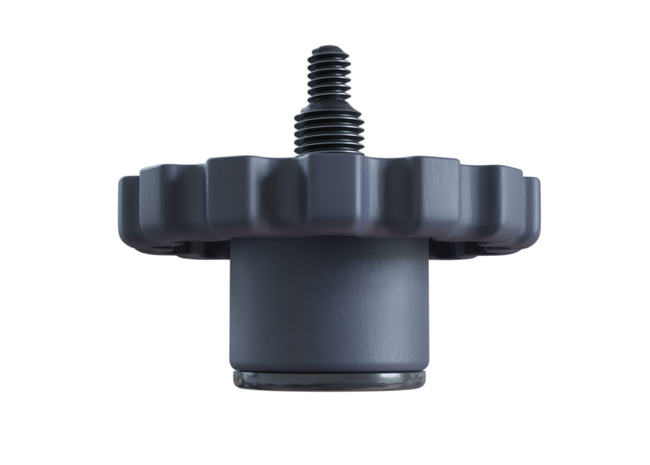 The PronToe table leveler, compatible with all PMI and other X style table bases with a ¼-20 thread, is manufactured from a high-impact thermoplastic with an over-mold stainless steel insert and features a 7/16-inch adjustment range that can be adjusted by foot. The unique design of the black anodized steel bolt allows the installer to tighten the assembly into the cross-base plate so that while freely adjusting PronToe, the leveler won't come loose or fall out of the table base.
Details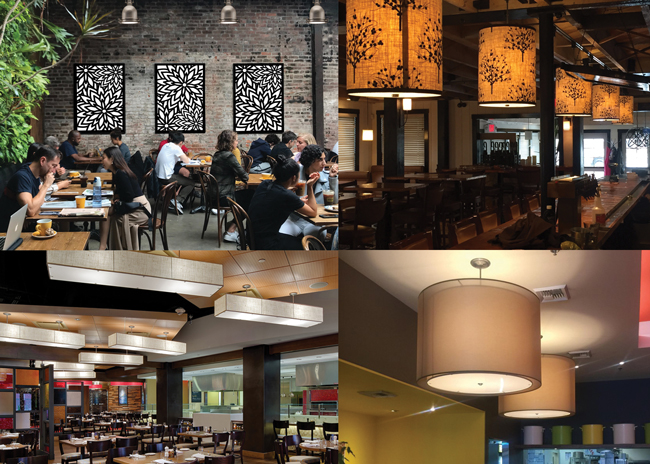 American made, custom laser-cut panels, with or without embedded LED backlighting, provide distinctive wall decor for restaurant spaces. Lite Tops, a division of lighting fixture manufacturer Cutting Edge Industries, custom cuts a variety of materials offering a wide selection of finishes suited to any aesthetic and brand style. Our pulsed laser technology allows for accurate and intricate cutting of materials ranging from stainless steel, brass and aluminum to wood, acrylic and fabric. Choose from a wide selection of patterns and sizes, or your own custom design or logo.
Details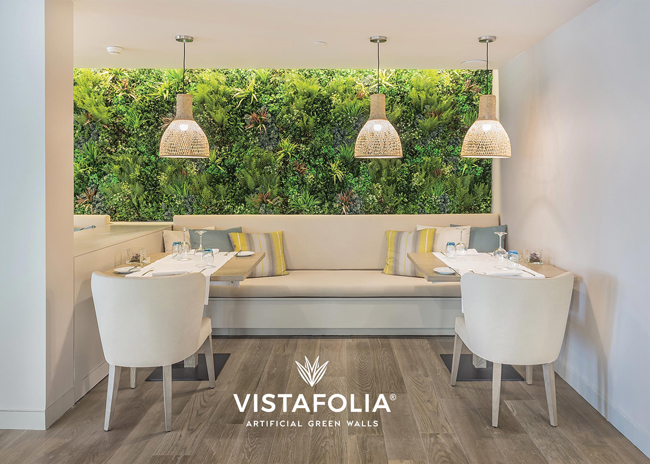 UpScapers VistaFolia hedges create lush, lightweight privacy hedges and partitions for outdoor dining settings. The realistic, maintenance-free, no-fade and fire-rated artificial hedge foliage is manufactured to withstand the most challenging outdoor climate and light conditions. Finish and blend with color boxes to create customized hedges and green walls. 
Details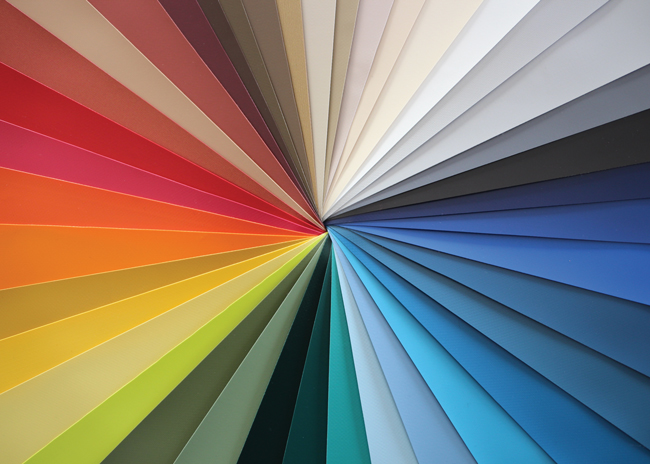 Serge Ferrari's Soltis Proof 502 fabric can help operators expand their outdoor footprint and provide a comfortable environment for guests. Applications range from awnings and canopies to enclosures, fixed or retractable. The fabric is available in 40 colors and is waterproof, fire rated, easy to clean and printable. The material protects against bad weather and UV rays and offers dirt- and mold-resistance due to its PVDF (polyvinylidene fluoride) surface treatment. 
Details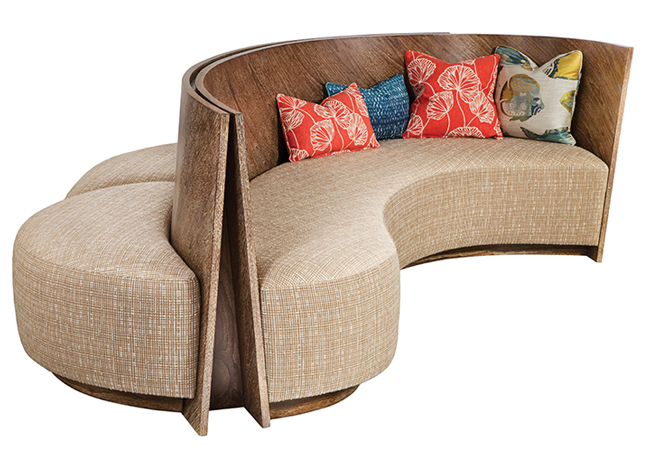 Samuelson Furniture's Banquette #8602 is defined by its semicircular base. Well-suited to restaurant lounge spaces, lobbies and other hospitality settings, the banquette features a recessed walnut base and back-to-back seats separated by quarter-cut walnut veneer back panels accented with LED lighting. Each banquette measures 35 inches high by 114 inches in length, with an overall depth of 72 inches.
Details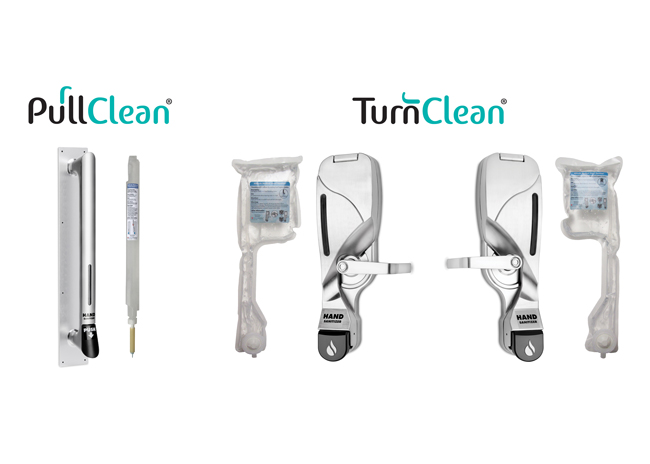 OpenClean offers hand-sanitizing door handles that make it easy and intuitive for guests to sanitize their hands at the point of restroom exit. Two models, PullClean and TurnClean, are available. PullClean is a pull handle that fits push-to-enter/pull-to-exit doors and functions like a traditional hand-sanitizer dispenser. The TurnClean unit fits around most turn door handle designs, dispensing sanitizer as the user pushes the integrated paddle. Both models use replaceable hand-sanitizer cartridges with 500 applications per cartridge. 
Details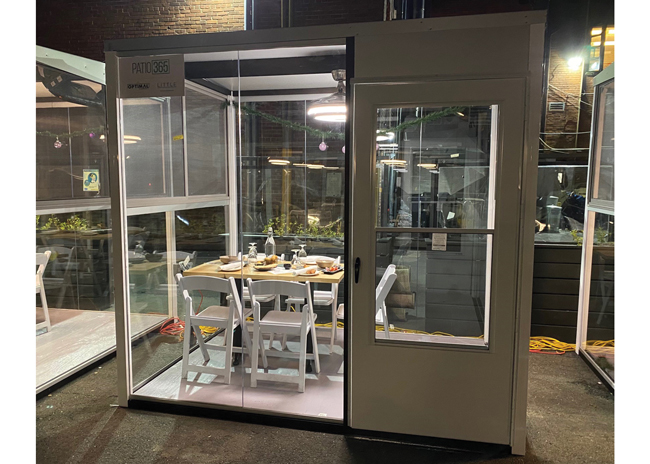 The brainchild of Optimal Holding, manufacturers of automated enclosures for restaurants, and Little consultants, Patio 365 is a year-round outdoor dining solution. It features sliding windows on two sides and is fully integrated with a fan, light and Bluetooth speaker. Prototype dimensions pictured are 9 feet long and 8 feet high.