Solutions Center
Categories:
Details
DeepStream Designs offers easily installed barriers, enclosures and movable fixtures that allow restaurants to add social distancing elements inside and outdoors. The modular design allows designers to join panels of any size.
Details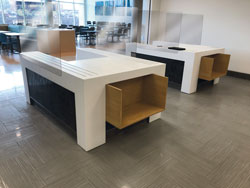 Available in countertop and bolt-on models, Breath Shields are made from 7/32-inch-thick plexiglass. Bolt-on style mounts to the front of checkout counters. Each one measures 29¼ inches long by 30 inches tall. No tools are required for the countertop model, which measures 6 inches by 12 inches.
Details
Foscarini's Mix&Match lighting system features three designs — Gem, Rituals and Gregg — made with blown-glass techniques to achieve different finishes. These lamps are available in floor, table, wall and ceiling models in three colors: white, gold and graphite. Individual pieces work on their own or can be grouped together.
Details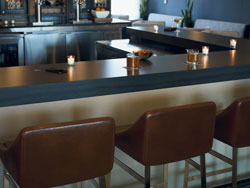 The Intentek Wireless Charging Surface is a Formica Laminate surface with integrated charging coils that wirelessly charge Qi Certified devices. Unlike wireless charging pucks or pads that clutter the surface and can be easily damaged by food or water, this product is fully integrated into a durable, easy-to-clean surface. The surface is available in the full range of more than 300 Formica brand Laminate colors, patterns and woodgrains.
Details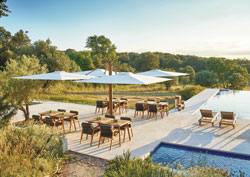 The JCP.501 Quad Sidepost umbrella covers 430 square feet and features aluminum construction and a crank lift system. Available to be configured as two, three or four umbrellas, each one operates and tilts individually. This Quad Sidepost umbrella is focused on the contract segment. JCP.501 features flexible rib ends and single wind vents. The umbrella is available in four high-end finishes, including the newly introduced Alu Teak finish.
Details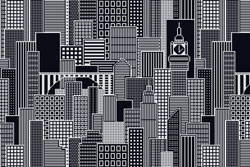 Artaic's new GLYPH wallcovering collection takes a modern approach to the ancient concept of hieroglyphics, showcasing simple images that tell a detailed narrative. Inspired by the properties of Artaic's new tile line, Vitreous Glass in 1-inch and ½-inch tile sizes, the collection can be custom fit. This high-quality Italian-style glass allows for modular capabilities and is available in more than 180 colors, with the ability to mix and blend shades to create a perfect color match.
Details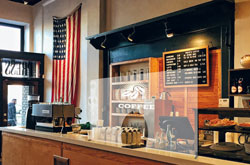 Maintain social distancing and personal separation with plexiglass partitions. Available in set and custom sizes and designs, plexiglass partitions can be installed on countertops or between tables with a floor mount. Countertop models start at 1/8-inch thickness, while floor partitions are ¼-inch thick.
Details
Star Lounge and Star Lounge Loveseat are the latest additions to the Star Collection. Colorful and informal, the chairs are roomy, comfortable and available with or without armrests. Square and rectangular tables are available in a variety of sizes and have a hot dip galvanized sheet metal top with a reinforced metal frame under the edge. Pieces are available in a wide variety of finishes, including marine blue, military green, iron, white, black, cherry and many more.
Details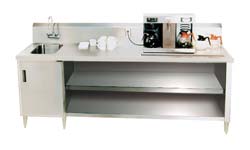 Advance Tabco's stainless steel Beverage Tables are an all-in-one unit solution for hot and cold beverage areas. The units feature a 14 gauge, no-drip edge countertop and a 10-inch backsplash. These tables include a 14-inch-by-16-inch-by-12-inch sink bowl welded into the top. A built-in urn trough collects liquids and a a GFI outlet allows operators to plug in coffee makers, blenders and other beverage equipment. A hinged cabinet and undershelf provide plenty of storage.
Details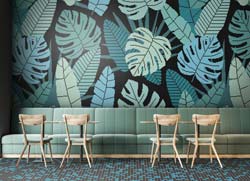 Tropic takes a modern approach to floral-inspired elements to create an illustrative piece that embraces the graphic nature of mosaic art. As part of Artaic's GLYPH Collection, the design uses a vitreous glass available in more than 180 vibrant colors. The design of Tropic showcases Artaic's progression into designs that use color as a focal point.