Solutions Center
Categories:
Details
The redesigned Mills Phenolic No-Site Partitions eliminate unpleasant gaps between doors and pilasters for complete restroom privacy. The integral No-Site design is now standard for all Phenolic models, elevating user privacy and enhancing the commercial restroom experience for all. The impact-resistant material comes in 12 new colors and four mounting styles. Select colors are available with seamless, extra-large panels up to 72 inches tall and 75 inches deep for creating more space and an even greater sense of a private individual room.
Details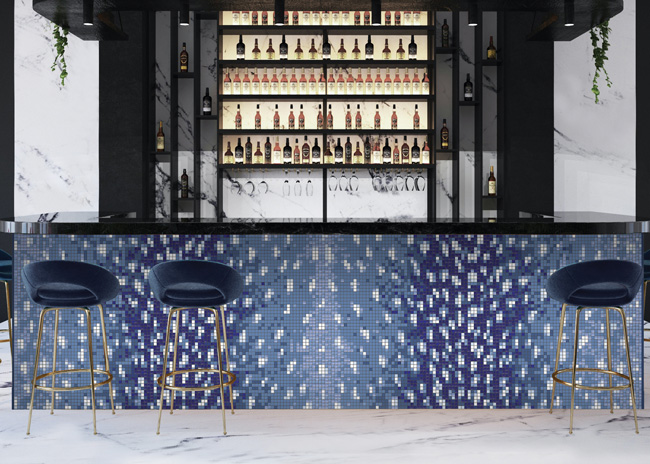 Artaic celebrates the woven arts in this series of eclectic mosaic designs. Antelope Cobalt (pictured) is made of vitreous glass, which lends itself to vibrant and dynamic surfaces of mosaic imagery. It is offered in ½-inch, ¾-inch and 1-inch tiles.
Details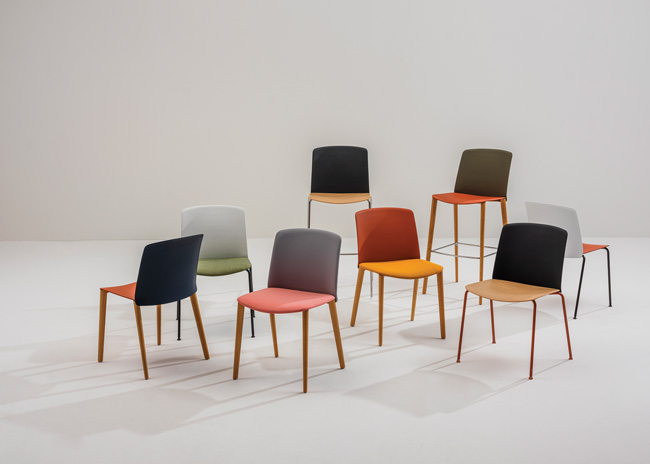 Mixu, designed in collaboration with Gensler, is a sustainable and versatile collection of chairs and stools that can be customized to suit the needs of any space. This three-part system of seat, backrest and base is available in a range of material components. Seat options include post-industrial recycled plastic, FSC-certified wood, fabric, or leather finishes. Combine seats with backrest options in a plastic, fabric, or leather and four-leg bases in either metal or FSC-certified wood. A stool option with the same size seat as the chair is available.
Details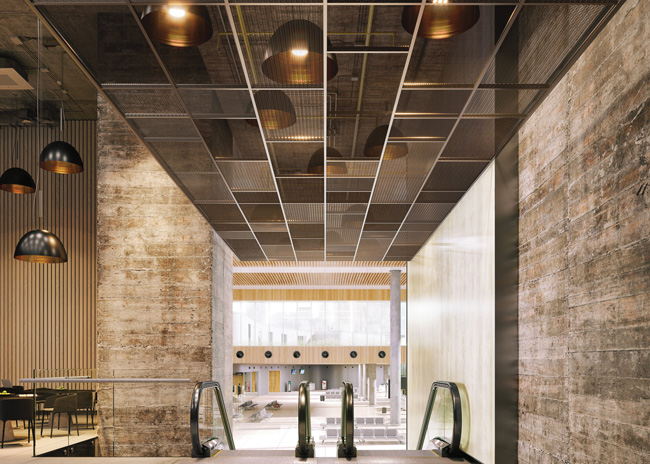 Armstrong expanded its MetalWorks Mesh ceiling panels to include a family of larger panel sizes. The large-format 24-by-48-inch, 24-by-72-inch, and 24-by-96-inch lay-in ceiling panels are available as standard for select items in Expanded Metal, Woven Wire, and Welded Wire MetalWorks Mesh patterns in a variety of colors. This expanded offering joins the existing line of 24-by-24-inch panels that includes 32 patterns and a variety of standard colors.
Details
The VP90 is a 4K and 1080 industrial grade interactive digital signage media player. This player is suitable for looping content. Suitable for interactive content if paired with a USB accessible touchscreen, LED buttons, LED touchless buttons, motion sensors, proximity sensors, weight sensors, wave sensors, QR codes, foot pedal, bar code scanner, etc. It plays content from local USB or SD, and/or networked or streaming sources. The unit automatically powers on, plays and loops without any manual interaction.
Details
STRATACACHE outdoor digital displays are suitable for any weather condition and remain visible even in direct sunlight, per the maker. Integrated hardware and software helps to streamline content management. Users can remotely control and monitor the signage. The unit's sensor-rich design assists with personalization and predictive maintenance.
Details
Revel from National Sign Systems is designed to make the process of going digital simple. Customize your menu board enclosure by combining it with many overhead canopy design options and choose from more than 20 models of backlit LED drive-thru menu boards. Not sure if you are ready to go fully digital? Consider the Revel Hybrid. Its modular design can lower upfront costs of going fully digital while providing the ability to convert later. 
Details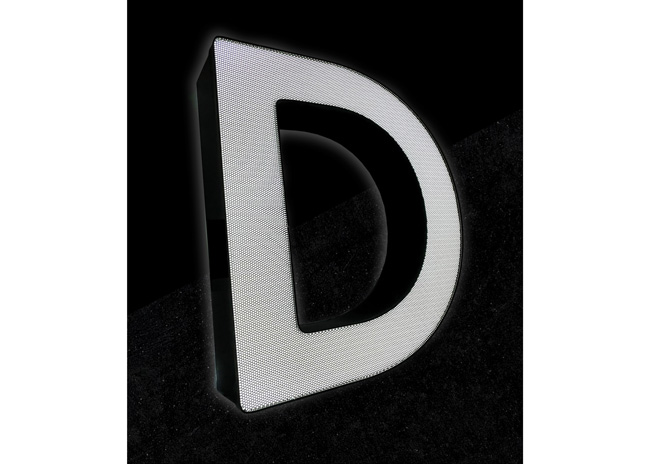 Using multi-layer digital printing, Integrated Image creates custom day/night channel lettersets. The printed graphic pattern allows for channel letters to stand out in color during the day while glowing a bright white at night. The pattern is printed on PLASKOLITE Optix w/ 3M inks, using the EFI Vutek printer and top coated with a 3M optically clear laminate.
Details
Pergola X is made of durable powder coated extruded aluminum and features automated louvers that pivot 170 degrees. The system can also accommodate lights, fans, heaters and screens. An integrated 360-degree patented gutter system collects rainwater from the closed louvers and sends it to concealed downspouts. The automation is provided using Somfy motors and the MyLink app, allowing users to adjust the louvers at the touch of a button.
Details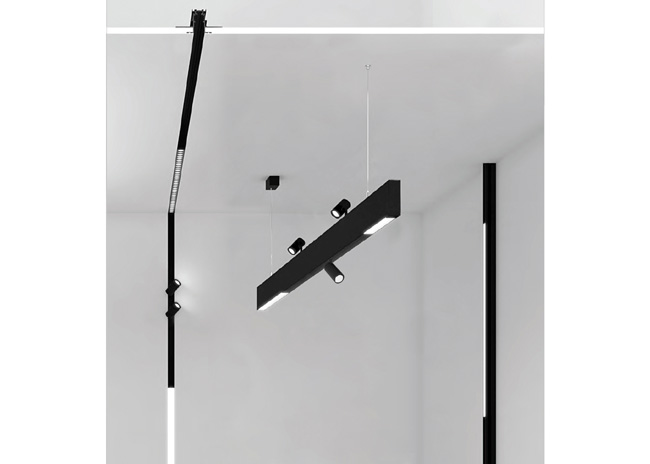 Scatto is a low-voltage family of lighting that clicks into place, per the maker. The 48-volt system is suitable for hospitality, retail and commercial markets. Related to Solais' LC Lucie product line, Scatto Lucie consists of three sizes: Nano, with a 2-inch aperture and 3-inch body; Small, with a 2.5-inch aperture and 4-inch body and Medium, with a 3-inch aperture and 5-inch body. A variety of color temperatures and color rendering options are available.