Solutions Center
Categories:
Details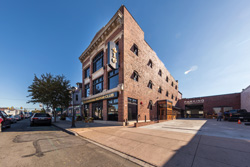 Available in three thicknesses, Glen-Gery's Thin Brick comes in numerous shades and textures and is suitable for use inside or on exterior façades. Sizes range from 8 inches to 16 inches. Glen-Gery's metal panel system Thin Tech utilizes mechanical means to support the brick, secure the veneer to the structure and engage the veneer through interlocking with the mortar joints.
Details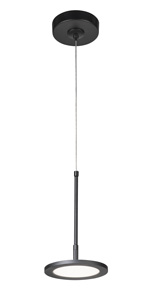 The Cirq is a circular OLED light fixture that provides a warm glow. The Cirq offers an energy-efficient lighting solution for an array of indoor spaces. A circular trim and suspended cable along with the ability to diffuse light over a large space gives designers the ability to utilize this fixture in distinct and creative ways. Available in satin black, satin white and metallic silver.
Details
Original BTC's Stanley Pendant — shown here in a grouping of three installed over the bar in 
Ouranos, a rooftop lounge and bar at Hotel Annabelle in Paphos, Cyprus — is hand-spun in Birmingham, England. Stanley is available in three sizes in black, brass, copper or nickel-plated. Choose from three finishes: hammered, smooth and reflective.
Details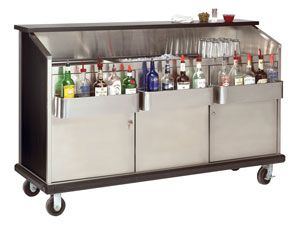 The Heavy-Duty Portable Bar line (Model AMD-6B shown) includes two stainless-steel speed rails for bottle storage as well as a stainless-steel work surface and interior. Units also include a 19-inch-by-13½-inch-by-11-inch ice bin with optional 7-circuit post-mix cold plate. Hinged doors conceal the storage space available in the portable bar's base. The bar top and front face are made of black mica laminate. Custom colors are available. Unit includes a full perimeter protection bumper and 6-inch heavy-duty swivel casters with brakes.
Details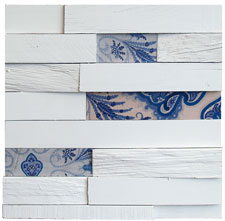 Fusión Wood Panels blend old-world craftsmanship and contemporary design. This award-winning, sustainable collection is a mix of natural and reclaimed materials, including wine barrels, steels, and siding for a textural and dimensional effect in a range of patterns. Constructed of MDF substrate with a finish layer of solid wood, wood veneer and metal-clad blocks. Standard and custom sizes available.
Details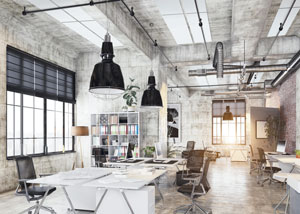 Armstrong has updated its Lyra PB Direct-Apply and InvisAcoustics ceiling and wall panels so they can now be installed directly to metal decking as well as concrete, drywall and plaster surfaces with ceiling adhesive. Both products are available in a variety of sizes and design options and provide excellent sound absorption, from 70% to 95%, depending on style.
Details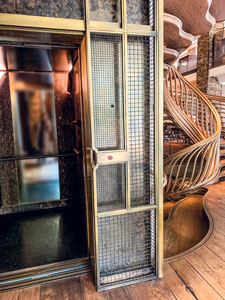 Banker Wire's Architectural Wire Mesh is a versatile material with a number of applications, ranging from functional to ornamental. At Hide at 85 Piccadilly restaurant in London, two woven wire mesh patterns, antique brass-plated Banker Wire's M22-28 and I-188 were used to create an artistic and textured effect cladding the elevator.
Details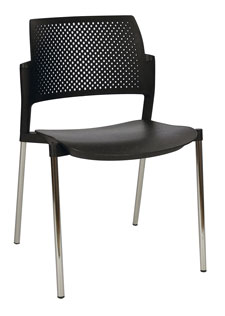 Kyro is a durable and stackable polypropylene and chrome chair appropriate for a wide range of indoor applications. It stacks eight high and is 20¾ inches wide and 31 inches high.
Details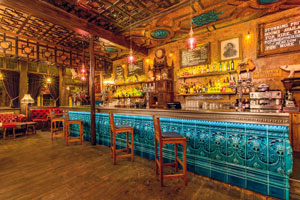 Handcrafted in Britain since 1872, Craven Dunnill Jackfield ceramic tiles are moisture resistant, fade resistant and long lasting. The commission pictured is the Old Queens Head in Islington that dates back to 1830. The bar front is made from glazed ceramic pieces. The main tile depicts a lion's head surrounded by ornamental egg and dart profiles and molded skirting tiles. All elements are glazed in the same bold semi-transparent turquoise glaze, resulting in an eye-grabbing focal point.
Details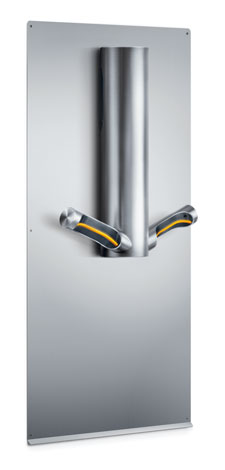 The Dyson Airblade 9kJ hand dryer features a touch-free stainless-steel design and two modes, Max and Eco. Max mode is designed for high-traffic areas and optimizes speed, while Eco mode is recommended for lower-traffic areas that want to optimize noise reduction and energy efficiency. The Airblade dries hands in just 10 seconds, per the manufacturer.