Solutions Center
Categories:
Details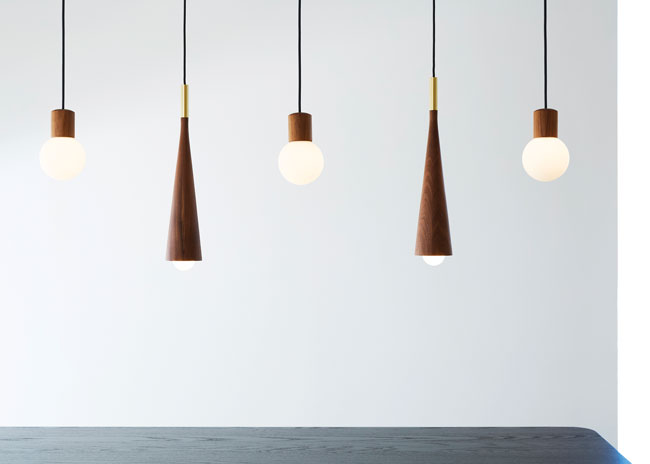 The conical solid wood spire pairs with handblown frosted glass in both solid white oak and walnut. This pendant, secured with brass, copper or stainless base will serve any environment looking to benefit from the glowing energy hidden within soft, white blooms. Provides 3000K light temperature via a 12V G9 LED bulb.
Details
The 32-inch Approach freestanding QSR self-order kiosk helps manage employee allocation, wait times, order accuracy and leads to higher ticket order averages while reducing operational costs, per the maker.
Details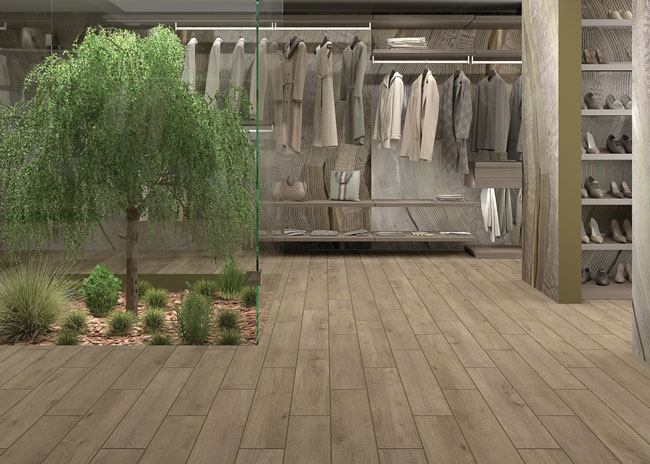 Daltile's Sleigh Creek is a collection of wood-look porcelain tiles that brings the comfort and timeless appearance of hardwood to any space. The design combines an authentic wood visual with 6 popular wood tones on a hardwearing tile surface to achieve the desired aesthetic. Sleigh Creek offers classic 6-by-36-inch plank tiles and coordinating 8-inch hexagon floor tiles, which add a new stylish shape to wood look tile.
Details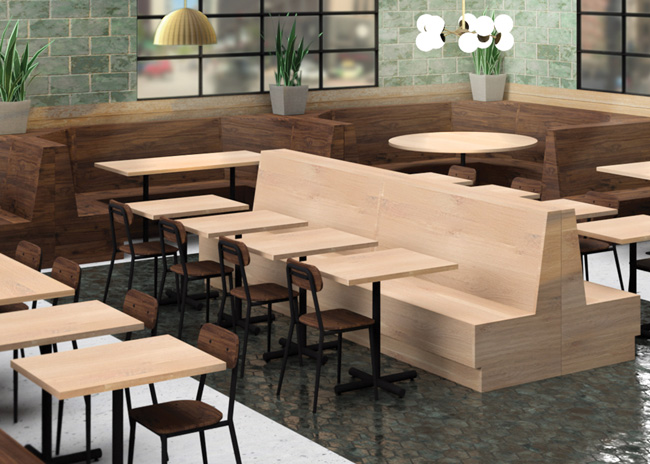 The Wilmot banquette offers a customizable high-end appearance. It is available in all the company's wood finishes with or without upholstery. It comes in five lengths and can be placed back-to-back for a double-sided booth. Available in wood, flat panel, vertical channel, or horizontal channel back upholstery.
Details
The redesigned Mills Phenolic No-Site Partitions eliminate unpleasant gaps between doors and pilasters for complete restroom privacy. The integral No-Site design is now standard for all Phenolic models, elevating user privacy and enhancing the commercial restroom experience for all. The impact-resistant material comes in 12 new colors and four mounting styles. Select colors are available with seamless, extra-large panels up to 72 inches tall and 75 inches deep for creating more space and an even greater sense of a private individual room.
Details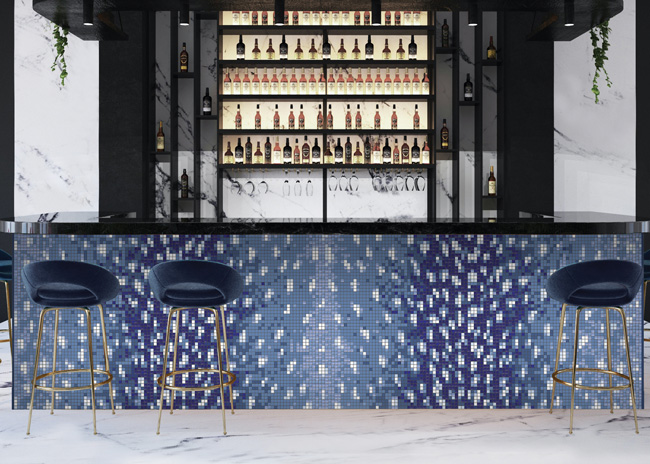 Artaic celebrates the woven arts in this series of eclectic mosaic designs. Antelope Cobalt (pictured) is made of vitreous glass, which lends itself to vibrant and dynamic surfaces of mosaic imagery. It is offered in ½-inch, ¾-inch and 1-inch tiles.
Details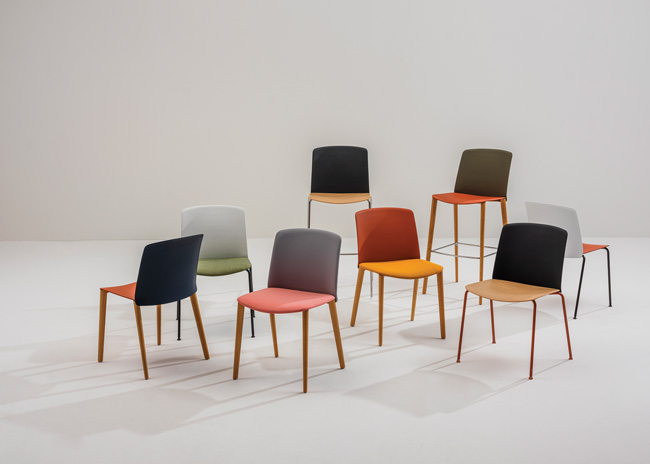 Mixu, designed in collaboration with Gensler, is a sustainable and versatile collection of chairs and stools that can be customized to suit the needs of any space. This three-part system of seat, backrest and base is available in a range of material components. Seat options include post-industrial recycled plastic, FSC-certified wood, fabric, or leather finishes. Combine seats with backrest options in a plastic, fabric, or leather and four-leg bases in either metal or FSC-certified wood. A stool option with the same size seat as the chair is available.
Details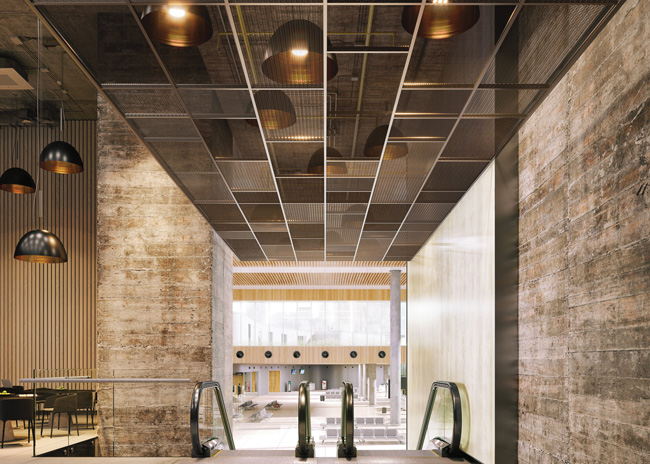 Armstrong expanded its MetalWorks Mesh ceiling panels to include a family of larger panel sizes. The large-format 24-by-48-inch, 24-by-72-inch, and 24-by-96-inch lay-in ceiling panels are available as standard for select items in Expanded Metal, Woven Wire, and Welded Wire MetalWorks Mesh patterns in a variety of colors. This expanded offering joins the existing line of 24-by-24-inch panels that includes 32 patterns and a variety of standard colors.
Details
The VP90 is a 4K and 1080 industrial grade interactive digital signage media player. This player is suitable for looping content. Suitable for interactive content if paired with a USB accessible touchscreen, LED buttons, LED touchless buttons, motion sensors, proximity sensors, weight sensors, wave sensors, QR codes, foot pedal, bar code scanner, etc. It plays content from local USB or SD, and/or networked or streaming sources. The unit automatically powers on, plays and loops without any manual interaction.
Details
STRATACACHE outdoor digital displays are suitable for any weather condition and remain visible even in direct sunlight, per the maker. Integrated hardware and software helps to streamline content management. Users can remotely control and monitor the signage. The unit's sensor-rich design assists with personalization and predictive maintenance.