Page 10 of 12
Seating as an Art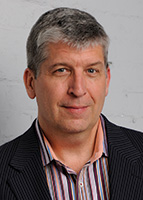 bart kulish 2014A Q&A with Bart Kulish, President, MTS Seating
Q: Describe your company in 10 words or less.
Bart Kulish: MTS Seating is a leading U.S.-based hospitality seating manufacturer.
Q: What differentiates your company from others in the marketplace?
BK: MTS Seating has a rich history of collaborating with the design community to deliver custom-designed seating that fulfills their vision. We have the engineering and design focus to make seating ideas come to life and the industry's best capabilities.
Q: What would we be surprised to know about your company?
BK: MTS has been family owned for more than 60 years. We are dedicated to becoming the global leader in seating solutions and currently ship to more than 20 countries worldwide. MTS products are designed to provide optimum comfort and durability. We understand form and function, and our in-house design/engineering department allows us to prototype samples and manufacture custom orders in relatively short timeframes.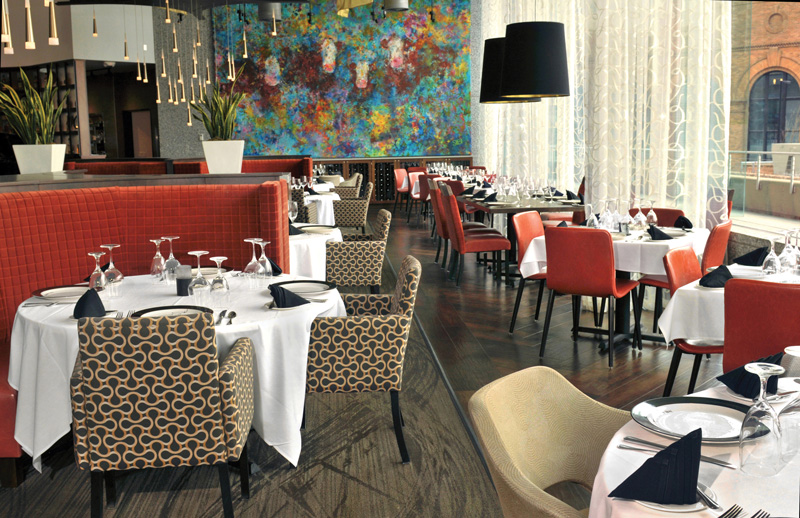 The Chop House in Toledo, Ohio, is just one of many projects that MTS Seating has supported for Mainstreet Ventures, Inc. and the Design Collective.
Q: Briefly describe one new product or innovation your company introduced this past year.
BK: We imagined a chair with wooden legs that were as strong and sturdy as steel — and we built it. Our new wood leg chairs and barstools have hard maple legs that are attached into steel sleeves to create an understructure which allows us to back these products with a five-year structural frame warranty. No glue joints means no wobbly legs. They combine the beauty of wood and the strength of steel.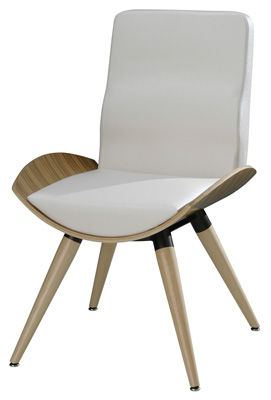 The Smile Chair, created by Kay Lang, has a built-in lumbar support. The wood shell curves around the upholstered seat to convey how this stylishly simple chair got its name.Q: How are you working with designers or restaurant concepts to customize a unique solution?
BK: Mainstreet Ventures restaurateur Mike Gibbons has opened twenty restaurants that are located in five different states and are built around 10 different concepts. No two restaurants are alike — they are all designed for the specific communities in which they are located. Mike works with the Design Collective, out of Columbus, Ohio, for the interior design of all his restaurants. They know that he only wants to use MTS chairs and barstools so they work with MTS to select the style, frames and fabrics.
MTS also regularly collaborates with Kay Lang, the founder of Kay Lang + Associates, and has recently introduced the new Smile Chair that Lang created. Lang has been providing sophisticated interior design solutions to Four and Five Star hospitality clients for more than 30 years. She has worked on a number of MTS projects including our Kay Lang Series of banquet seating and nesting chairs.
Q: How are you able to serve the larger scale requirements associated with a chain re-design rollout or a new concept design?
BK: MTS is a capable provider to the restaurant business with a vast selection of tables and chairs that can handle "front of the house" demands. Our timely delivery and customer satisfaction make MTS the perfect partner for re-design rollouts and new concept designs.