Restaurant developers, designers, architects and operators are constantly seeking product information to specify or purchase for their latest concept or to remodel a current space. That's why restaurant development + design produces the annual Products Issue. On the following pages you'll find the most innovative products from manufacturers across key elements of the restaurant space.
Talking Design Trends and Color Palettet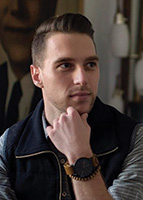 A Q&A with Dean Jeffery, director of marketing, Grand Rapids Chair Company
Who is Grand Rapids Chair Company?
First and foremost, we are an American manufacturer with a specific focus on craft and modern design. What makes us different is our ability to personalize our products more than any other company, whether that's tweaking a standard product or developing one from the ground up.
What design trends are you anticipating for 2019?
We're going to see an even stronger shift away from industrial style (at least I hope) to spaces that feel more authentic and intentional. Expect more color on furniture and more vibrant patterns on fabrics, tiles, and flooring.
One exciting trend is that restaurants are revamping their interiors more frequently to keep the customer's
experience front and center. While the physical footprint is shrinking because of delivery and take-out, design will still be key. You'll see those bolder colors, more unexpected uses of materials, and bespoke accents like wallpaper, tiles, and lighting.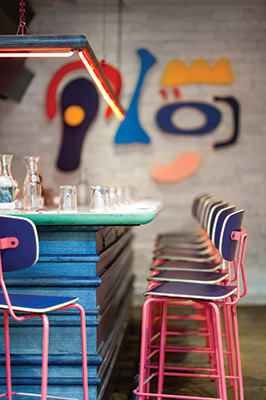 The Reece barstool features a plywood shell and steel tube frame and legs.As the head of new product development, what's your favorite product?
The Hurdle collection. It's so simple — no frills, no fuss. Hurdle uses quality materials like white oak and steel to create a super strong foundation. It's approachable with just enough quirkiness to make it memorable.
What color palette are you loving right now?
Color is such a personal experience. As long as the palette is authentic to the brand, it can be successful. That being said, I love seeing rust and olive green being used as neutrals that are complemented by dusty pinks.
Aside from the obvious, how does furniture play a role in restaurant design?
First, furniture helps restaurants tell their story and articulate their message. Furniture is increasingly viewed as an integrated aspect of how to bring a brand to life. There are many ways to do this – custom color, intricate fabric, even the curvature or angularity of a chair — all can play a role in branding.
The minimal design of the Hurdle barstool offers an informal sophistication that makes it ideal for a variety of spaces.Second, furniture physically defines space. It can establish the context for the overall atmosphere and even the types of customer interactions. Think of a communal table versus barstools perched at a window. Each configuration lends itself to a different set of customer expectations. McDonald's pioneered this idea when they introduced fireplaces, TVs, and soft seating into their stores with their McCafé campaign. Furniture can change the entire experience.
What does "design-forward" mean to Grand Rapids Chair Company?
Five years ago, we made a commitment to team up with industrial designers to create unique products that are both structurally and aesthetically long-lasting. We balance trend with practicality. While we admire (and create!) modern design, we don't want to be the fast-fashion of furniture.
Not Just a Pizza Oven
A Q&A with Francesco Marra, President & CEO, Marra Forni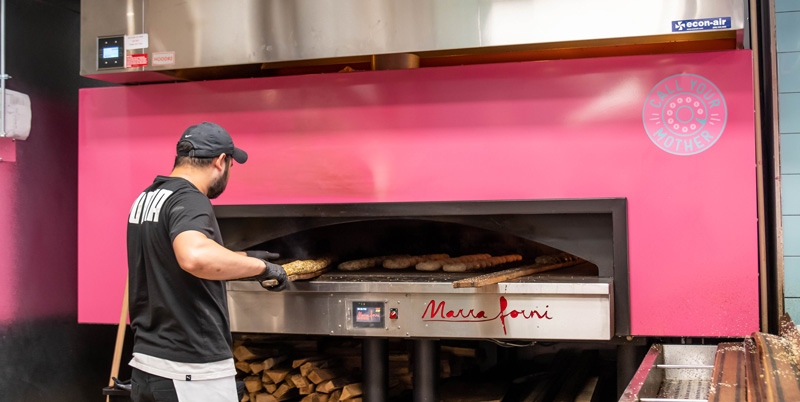 Marra Forni custom built a bagel oven for Call Your Mother Deli, a Jewish-style deli, that provides superior product quality and is easy to operate.Q: What makes Marra Forni brick ovens different from others on the market?
Francesco Marra: Versatility. We use proprietary refractory bricks that give our ovens the ability to reach up to 1000°. Additionally, we use forced air burner technology instead of atmospheric burners, so that the heat spreads uniformly. All of this makes it possible to produce authentic Neapolitan, neo-Neapolitan, New York, Sicilian, and just about any other style of pizza. We are the only company with touchscreen operated rotating decks, giving the operator the ability to set the timing anywhere from 15 seconds to three minutes and control the deck rotation speed to the second, to cook the pizza to perfection every time. Also, Marra Forni is an American manufacturer so customer service and technical support are readily available. That is not always the case with an imported oven.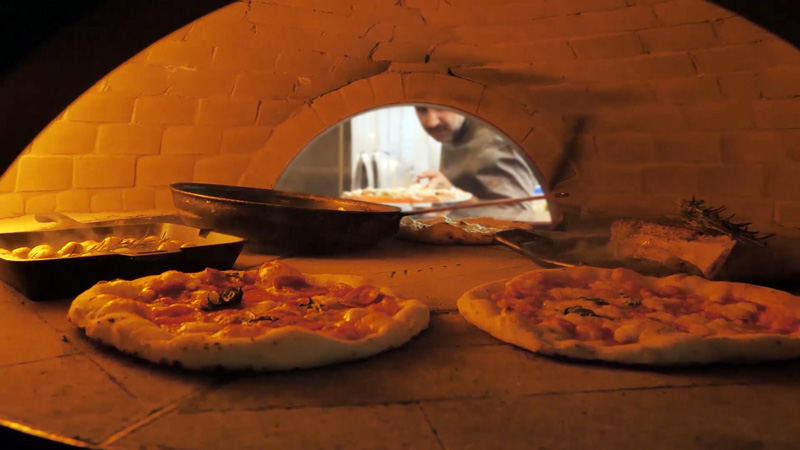 Typically known simply to cook a pizza, Marra Forni's brick ovens are great for slow roasting, braising and searing meats, vegetables, and seafood in cast-iron pans.Q: What other foods are your customers cooking in their ovens and with what results?
FM: Another asset of our oven is the versatility of cooking. Even though a brick oven is known mostly for cooking pizza, we can apply any sort of cooking. It's also great for baking, slow roasting, braising and searing meats, vegetables, and seafood in cast-iron pans. Another innovative way to use our equipment is sous vide. With all these capabilities, a Marra Forni oven is one piece of equipment that is capable of replacing many appliances, thus making it incredibly cost efficient.
"It's more like, what don't I put in the oven! Everything from fresh bread, to sandwiches, meatballs, blistered cherry tomatoes, charred onions, prime rib, roasted pork butt, branzino and just about anything else. I cook a lot of things overnight, slow and low."
- John Paolone, Executive Chef/Owner at Cafe Firenze in LA
"People who say that these are just pizza ovens couldn't be more wrong. We bake everything from bread to slow roasted meats and fish."
- Jeff Grant, Owner/Culinary Director at Tazza Kitchen in VA
"I have two Marra Forni's in each of my five Fortina Restaurant locations. One for pizza and in the other we cook all our proteins, vegetables and fish."
- Christian Petroni, Owner of Fortina Restaurants in NY
Q: What unique manufacturing options are you able to provide for your customers?
FM: One of our proudest accomplishments last year was the development of our Metal Fabrication Department. We now control the entire process of manufacturing. So, we can offer custom sizes, shapes and features. Additionally, our highly-skilled tile setters can deliver handcrafted tile designs that not only complement but enhance the look of your restaurant. This is why we're the fastest growing brick oven manufacturer in the world.
We Cover the World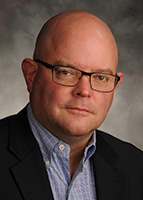 A Q&A with Eric Petersen, Director of Sales & Marketing, Enduratex
Q: What differentiates your company from others in the marketplace?
Eric Petersen: Unlike several of our competitors, we are a global manufacturing company that has both technical and design depth along with certification for the ISO and automotive markets. We make our resins, as well as other types of chemistry including thermoplastic polyolefin (TPO), polyurethane, etc. This gives us a greater flexibility with customers' work whether we take on large production projects or a smaller run. We also have North American printing capabilities and today, in a tariff concerned marketplace, we are 99 percent free in production.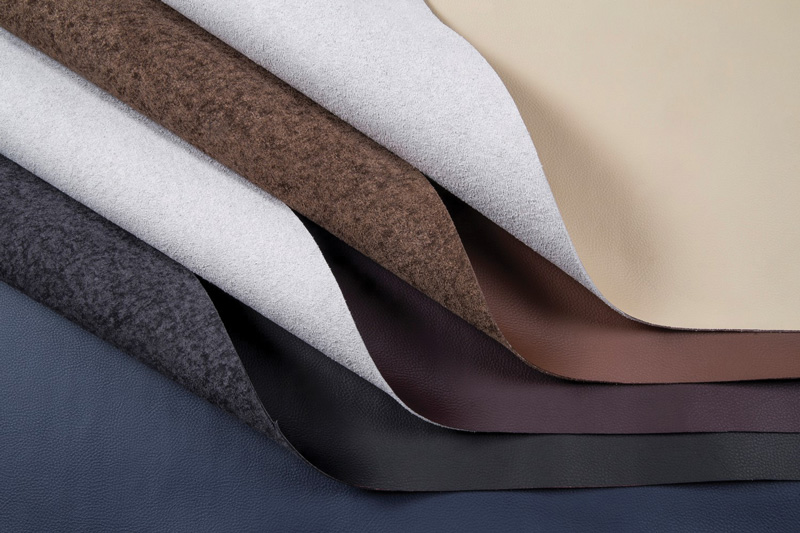 Our newest creation, LeatherPlus, is an upcycled, earth-friendly performance leather offering.
Q: Where does your company go for new product inspiration?
EP: We try to incorporate the voice of the customer into all our new product development by collaborating with designers, manufacturers and distributors.
When we talk to the designers in the restaurant market, they have different requirements and interests than other market segments. For example, capability and performance are key for most markets but in the restaurant segment we can respond to specific requests pertinent only to that customer base. For example, can we get mustard stains out? What designs are best for banquets and how many double rubs does a fabric have, taking into account how many times people go in and out of a booth seat, etc.
Q: What do you see on the horizon for 2019? What new trends?
EP: We have entered the leather
category with our new LeatherPlus, an earth-friendly, leather-derived and upcycled leather collection. To create this new product, leather waste is diverted from landfills and transforms shaving, trimmings and leather processing waste into refined leather fiber, which is manufactured into usable goods. In this case, we transform it into a product that looks and feels like real leather but with an even better performance story. The process is able to deliver a 96 percent yield, making it an intelligent solution and an earth-friendly product.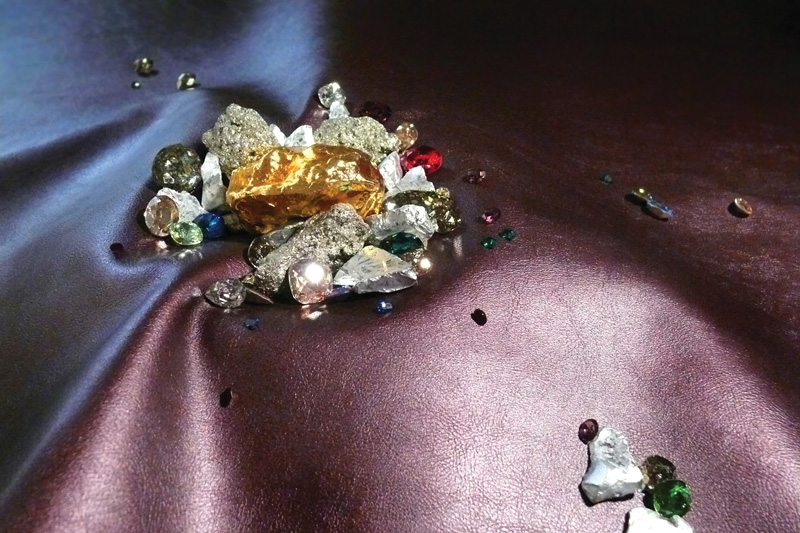 Enduratex's newest creation, Alchemy, is a metallic leather line whose colors are based off of precious stones and metals.
Q: Briefly describe one new product or innovation Enduratex has produced in the past year.
EP: Due to a tremendous amount of customer demand for a performance metallic with colors that are on trend today, we produced Alchemy, a fabric whose colors are based off of precious stones and metals. Fortified with the Enduratex stain resistant topcoat, Forbid, Alchemy offers the perfect balance of performance, color and durability for any restaurant or hospitality setting.
Q: What do you see as the most overlooked consideration when specifying a product?
EP: What seems to get overlooked are the materials and products that are used to clean seating areas. We found that there wasn't enough training and lots of inappropriate and harsh chemicals being used on textiles that are compromised by the typical cleaning agents. Thus, we offer cleaning instruction for all of our products and for all of our various top coats. These instructions are provided on all of our sample cards, on our website and through instructional videos.
Textiles. Service. Inventory. Solutions.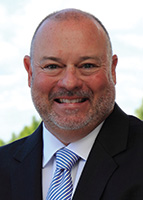 A Q&A with Dee Duncan, CEO & President, KB Contract
Q: Describe your company in 10 words or less.
Dee Duncan: Providing on-trend and classic performance textiles, with on demand inventory.
Q: What differentiates your company from others in the marketplace?
DD: We offer three categories of performance textiles for upholstery: leather, woven textiles and vinyl. KB Contract is not the only company that offers all three options, but to our knowledge, it is the only company that works with designers to ensure that the correct fabrics are being used for the intended application. We tailor our presentations for the needs of the designer and the specific project and if need be, we discuss developing customized products.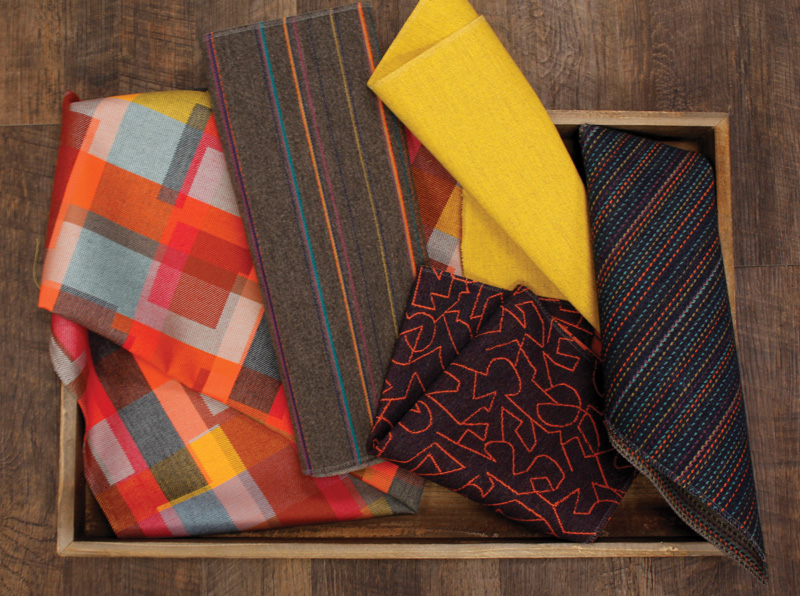 Our Cosmopolitan Sunbrella Contract collection, used for either indoor or outdoor provides tremendous performance and gives designers great colors options as well as neutrals.
Q: What would we be surprised to know about your company?
DD: We started in whips and lashes in the horse saddlery trade in San Francisco. As transportation changed from horse and buggy to the automobile, Keyston Bros., the parent company of KB Contract, continuously innovated and evolved to meet the new industrialization needs of the growing markets. This included novelty items, and ultimately fabrics for industrial and then designer audiences.
Q: Where does your company go for new product inspiration?
DD: We travel the globe with great frequency and are inspired by various cultures and designs from each destination. From the bright and unique colors of Vietnam to the tiles and patterns of textiles in Portugal, with each journey, new patterns and color variations emerge that influence new design collections.
Q: How are you working with designers or restaurant concepts to customize a unique solution?
DD: We work very closely with designers and our manufacturers to be able to develop custom fabrics to meet all demands, be it vinyl or woven textiles. By developing partnerships with many of the restaurant chains, we're able to create products that fit their needs. Whatever vision, design and dream you can think of, we can make that a reality.
A big hit for restaurant use, Cheyenne separates itself from other fabrics by its unique grain and ultimate performance.
Q: How are you able to serve the larger scale requirements associated with a chain re-design rollout or a new concept design?
DD: Each restaurant wants a unique feel and look, and we can help them achieve that through our many custom capabilities. Being able to customize products in large quantities is a strength for us, especially as destination dining continues to grow.
Q: What do you see as the most often overlooked consideration when specifying your product?
DD: The most important, and often the most overlooked consideration, is the intended use. The what, where, when, why and how seem so simple, but it'll be the difference between a long-lasting restaurant design and one that is worn out too quickly. Always think about where the fabric will be used, the projected traffic and wear and tear it needs to uphold. Even down to who and how you're cleaning the fabric needs to be part of the discussion.
Innovative Designs for the Perfect Bar Experience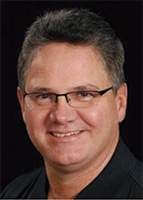 A Q&A with Dave Kearns, Product Marketing Manager of Commercial Products, Perlick
Q: What differentiates your company from others in the marketplace?
Dave Kearns: A family-owned business, Perlick has been a leading innovator in beer systems, refrigeration and underbar for 100 years.
Q: What do you see on the horizon for 2019? What new trends?
DK: Consumer's tastes and beverage preferences are evolving. This is creating new challenges for beverage dispensing equipment manufacturers to provide practical and cost-effective beverage dispensing solutions for a broader range of beverage types than ever before. Beyond beer and wine, we're seeing growing interest in non-traditional draft beverages ranging from coffee to fresh juices to health drinks.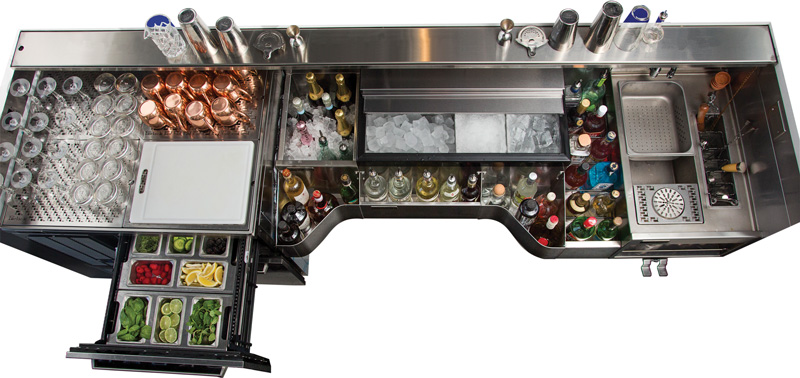 The Tobin Ellis Signature Cocktail Station combines speed of service for the customer, comfort and efficiency for the bartender and ROI for the bar owner.
Q: How might these trends influence your future product line?
DK: We'll be very focused on learning the unique dispensing requirements of various beverage types and developing new equipment and systems which align with those requirements.
The Tobin Ellis Signature Draft Cocktail System prevents cocktail ingredients from separating in the keg. Q: What role is design playing in restaurants today?
DK: Design is critical to maximizing space utilization efficiency. A good design strikes the right balance between form and function and plays a big role in enabling employees to be as productive as possible while working avoiding work related injuries. It also determines how many patrons an operation can accommodate during peak hours. Design within the bar space creates atmosphere which affects a customer's overall experience and how they feel about a particular venue and ultimately affects their decision to patronize that business in the future or go somewhere else.
Q: How are you working with designers or restaurant concepts to customize a unique solution?
The Tobin Ellis Signature Refrigerated Drawers keep drink garnishes and ingredients fresh and close at hand.DK: One of many customer solutions I can think of is Shine Restaurant and Potion Bar in Boulder, Co. They faced multiple challenges related to serving their specialty beverages, needing to keep them chilled to a specific serving temperature. They wanted to be able to pre-batch the beverages in refillable kegs and serve them via a direct draw system. But the biggest challenge they faced was the need to prevent the beverage ingredients from separating and settling to the bottom of the keg, which would affect the consistency, quality, flavor and appearance of their unique beverages.
Solving the refrigeration and dispensing were easy. It's what we do so it was just a matter of putting together the right equipment package for the application. The thing that took some time to solve was the need to keep the ingredients in the drinks from separating and settling in the keg. The customer sent us a few cases of their product and we tested multiple potential solutions. The one that worked is the use of a circulation pump hooked up to a specially designed keg that has two extra hook ups for the circulating hoses. As a result, Shine's potions are the first example — anywhere in the world — of potions being available on tap.
Make-Up Air –
Comfort in Cooling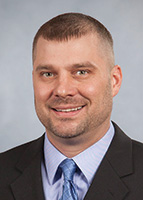 Ryan TrzebiatowskiA Q&A with Ryan Trzebiatowski, Make Up Air Segment Manager, Accurex, and Tyler Schilling, Product Manager, Accurex
Q: What is make-up air?
A: Very simply, when you exhaust air from a space, you have to make-up the difference by supplying replacement air.
Q: When you're looking at a make-up air unit, what are the biggest considerations?
A: You should have a clear understanding of your comfort goals and airflow requirements. What is your environment like? Do you need or desire heating, cooling, both, or none at all? Due to the different ways to approach tempering, the first question is, "What do you need based on geographical, environmental and comfort goals?"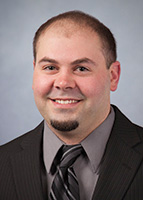 Tyler SchillingQ: Why does cooling matter when it comes to make-up air?
A: Number one, International Mechanical Code requires that your make-up air temperature is within ten degrees of the conditioned space.
Second is human comfort; the ability to provide a more comfortable and productive work environment. Be sure to opt for a unit that doesn't limit cooling
operation to only when it's excessively hot. If a car didn't allow the AC to turn on until it was 85 degrees outside, you probably wouldn't purchase it. The same logic applies for make-up air units. Accurex units enable you to provide cooling based on what makes the most sense for your business and employees.
Q: Why is it important to select a unit with a draw through airflow arrangement?
A: A draw through design is where the fan sits after the coil and pulls the air evenly across it. In a blow through design, the fan sits before the coil and pushes the air across it.
Blow through has two disadvantages, leading to inefficiencies and higher operating costs. First, air is forced through the center of the coil which means only a portion of the coil is utilized. Second, there is a high probability of freezing coils leading to undesirable cycling in and out of cooling. This is because the outer portion of the coil sees limited airflow so that portion would become very cold while the center that sees the majority of the airflow becomes warm.
Conversely, a draw though arrangement provides uniform airflow across the coil for maximum utilization, greater efficiency and continuous cooling when needed.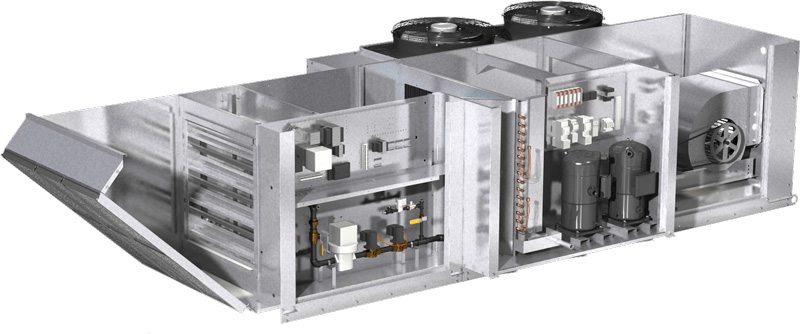 Accurex make-up air unit with direct gas heat and packaged cooling.
Q: What are some factors to consider during installation?
A: Two major considerations are lifting and setting the unit and power requirements. Accurex units come with single point power, meaning that one electrical connection provides power to the whole unit, potentially saving up to $3,000 versus a unit requiring multiple power connections.
Q. What are the main advantages of the Accurex system?
A: Efficiency due to industry-leading turndown capabilities, ease of installation with single point power and optimized cooling system design.
Customers can have confidence that all the features and components are operating at their highest capacity to effectively – and efficiently – provide a comfortable space.
Restaurant Flooring Trends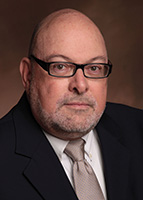 A Q&A with Mark Shannon, EVP of Sales, Crossville
Q: What differentiates your company from others in the marketplace?
Mark Shannon: As the tile market grows, the uniqueness of our company shines brighter. We were the first domestic porcelain tile manufacturer over 32 years ago and have flourished ever since. That's because we're owned by U.S.-based, privately-held Curran Group. This gives us resources and support to let us be innovative — in product design, technology, sustainability initiatives, and support solutions. And while our history is the core of what makes us stand out, we know it's essential to bring new, better, more advanced products to market. So we invest constantly to up the game for our industry.
Q: What new trends do you see coming for 2019?
MS: As confidence across market sectors holds strong, we're anticipating more bold looks and innovative designs. That means more tile with nuanced details making the most of manufacturing technology. It means more offerings of gauged porcelain tile panels. Likewise, you'll see us expanding into new applications for our products, as we have advanced offerings to take the market to the next level.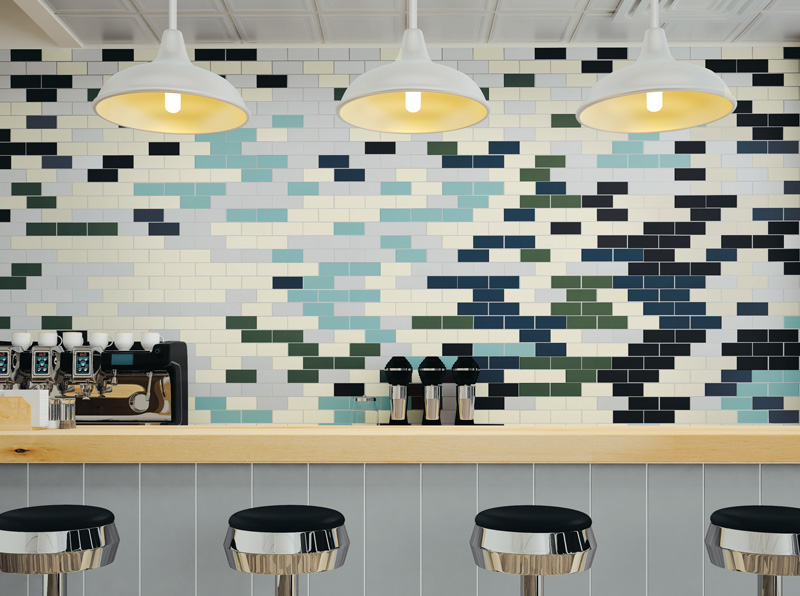 The hues and shapes of Crossville's Retro Active 2.0 tile collection invite colorfully custom installations on walls and floors in demanding restaurant environments.
Q: How are you working with designers or restaurant concepts to customize a unique solution?
MS: We approach everything with the entire design process in mind. We know tile is just part of any project; it must work well with other materials. We're in close touch — always — with the design community. From participation in associations nationally and regionally to being a leader in design trend discussions at nationwide conferences, we're at the heart of the tile and design industries.
Q: How are you able to serve the larger scale requirements associated with a chain re-design rollout or a new concept design?
MS: We're big enough to answer any need yet lean enough to be responsive to customer demands. That makes us an ideal partner for chain re-designs. Our products hit the marks for functionality, easy maintenance, endurance, and design. Our support solutions make sampling and specifications simple and fulfillment reliable — with predictability project leaders can rely on.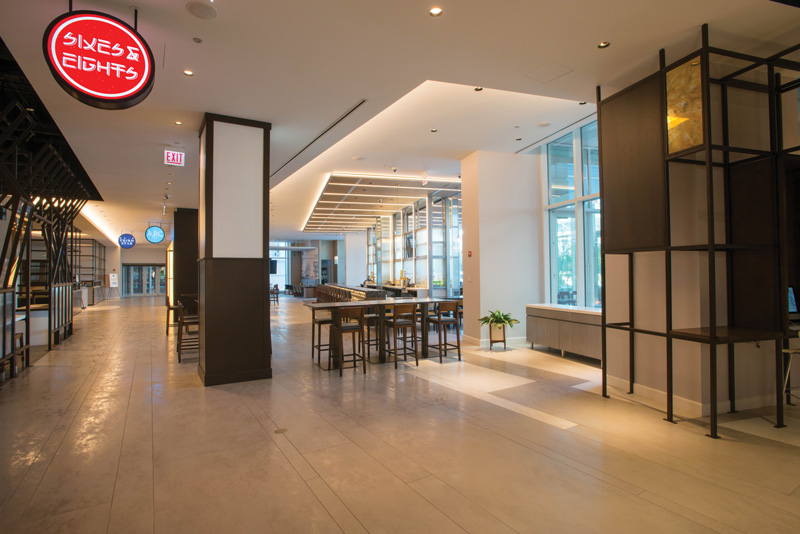 Crossville's gauged porcelain tile panels, tiles measured in feet—not inches, offer grand style and superior performance for this restaurant space at Hyatt McCormick Place in Chicago.
Q: What role is tile playing in restaurants today?
MS: Tile today is more than just the best flooring for front and back of house. Tile panels are great for covering walls and surfaces like countertops. Our cladding options dress restaurant exteriors durably and beautifully. With our tile panels, those needing speedy remodels can install tile-over-tile for efficient transformations that save time and money.
Q: When specifying tile for a new restaurant what are the most important considerations to address?
MS: Tile performance and safety are always at the top of the list. It's essential to spec the right product for the project's demands. We offer full details so specifiers can select products with confidence for any installation. We believe you never have to compromise aesthetics to achieve technical performance.
CrossvilleInc.com
The top 5 ways to reduce slips and falls in restaurants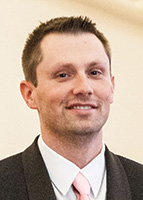 A Q&A with Richard Finnegan, Marketing Manager, Altro
While preventing slips and falls should be an obvious priority, even the slightest miscalculation can prove to be an expensive liability. Food and beverage spills, torn carpets, damaged flooring and poor lighting are all ingredients for creating slip and fall accidents in modern eateries. It is important to ask yourself the following five questions when designing safe restaurant interiors.
Q. Does your restaurant's flooring have enough slip resistance?
Richard Finnegan: A slip occurs when there is insufficient traction between your shoes and the walking surface. This is most commonly quantified by something called a Static Coefficient of Friction (SCoF). The higher the rating, the less likely a slip and fall will occur. When the SCoF rating is lower than 0.6, your employees and customers are at a higher risk of experiencing a slip and fall accident. Surfaces subject to water, grease, oils and other common restaurant contaminants are more prone to slipping; therefore, higher SCoF levels for these areas are required.
Q. Do adjacent areas have similar SCoF values?
RF: While flooring surfaces between rooms may differ, this is not something a person will think about when walking from one area to the next. For example, the primary concern of a server retrieving an order from the kitchen is not the differential in SCoFs between that area and the dining room. Applying the sole of your shoe to the flooring surface creates friction, and if the difference in SCoFs between areas is too high, it can cause an accidental trip.
Q. What type of surface maintenance is required?
RF: Cleaners, sealers, and waxes all have an impact on slip resistance. Using the wrong maintenance procedures can be detrimental to the slip resistance of your restaurant's flooring and compromise safety. In the case of commercial kitchens, an eroded surface can harbor harmful bacteria that can potentially find their way into a customer's meal in addition to contributing to slips and falls.
Avoid this by adhering to the manufacturer's recommended cleaning and maintenance guidelines. Certain floors require specialized maintenance routines. Straying from the manufacturer's instructions may damage the surface integrity.
Q. Are there any raised structures transitioning between areas?
RF: Similar to a stark difference in the SCoF, raised structures can contribute to accidental trips and impede movement. This includes tears in carpets and flooring warped from moisture and subpar installation. A seamless transition via heat welding or other means between areas gives your flooring a uniform look while preventing tripping incidents caused by raised structures.
Q. Can changes in direction or elevation be clearly distinguished?
RF: Light Reflectance Values (LRVs) and the difference they can make in an environment are not always taken into consideration. LRVs measure contrast of light on a 1-100 scale, with 1 being light and 100 being dark.
When designing a restaurant, similar values make distinguishing two adjacent area finishes difficult. A change in elevation can create a dangerous situation for employees and customers alike. Try using a 30 LRV difference for an adequate visual cue.
While contrasting LRVs are a great way to signal a step up or down, they can have the opposite effect when elevation remains consistent between two areas. Different LRVs can create the illusion of a change in elevation and increase the chances of tripping.
Seating as an Art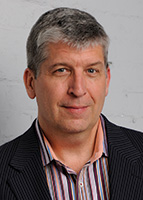 bart kulish 2014A Q&A with Bart Kulish, President, MTS Seating
Q: Describe your company in 10 words or less.
Bart Kulish: MTS Seating is a leading U.S.-based hospitality seating manufacturer.
Q: What differentiates your company from others in the marketplace?
BK: MTS Seating has a rich history of collaborating with the design community to deliver custom-designed seating that fulfills their vision. We have the engineering and design focus to make seating ideas come to life and the industry's best capabilities.
Q: What would we be surprised to know about your company?
BK: MTS has been family owned for more than 60 years. We are dedicated to becoming the global leader in seating solutions and currently ship to more than 20 countries worldwide. MTS products are designed to provide optimum comfort and durability. We understand form and function, and our in-house design/engineering department allows us to prototype samples and manufacture custom orders in relatively short timeframes.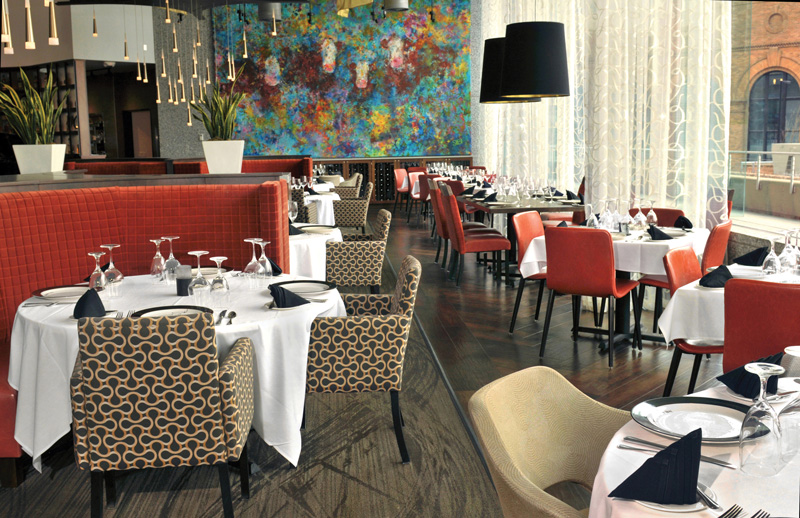 The Chop House in Toledo, Ohio, is just one of many projects that MTS Seating has supported for Mainstreet Ventures, Inc. and the Design Collective.
Q: Briefly describe one new product or innovation your company introduced this past year.
BK: We imagined a chair with wooden legs that were as strong and sturdy as steel — and we built it. Our new wood leg chairs and barstools have hard maple legs that are attached into steel sleeves to create an understructure which allows us to back these products with a five-year structural frame warranty. No glue joints means no wobbly legs. They combine the beauty of wood and the strength of steel.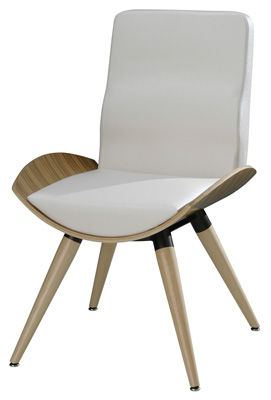 The Smile Chair, created by Kay Lang, has a built-in lumbar support. The wood shell curves around the upholstered seat to convey how this stylishly simple chair got its name.Q: How are you working with designers or restaurant concepts to customize a unique solution?
BK: Mainstreet Ventures restaurateur Mike Gibbons has opened twenty restaurants that are located in five different states and are built around 10 different concepts. No two restaurants are alike — they are all designed for the specific communities in which they are located. Mike works with the Design Collective, out of Columbus, Ohio, for the interior design of all his restaurants. They know that he only wants to use MTS chairs and barstools so they work with MTS to select the style, frames and fabrics.
MTS also regularly collaborates with Kay Lang, the founder of Kay Lang + Associates, and has recently introduced the new Smile Chair that Lang created. Lang has been providing sophisticated interior design solutions to Four and Five Star hospitality clients for more than 30 years. She has worked on a number of MTS projects including our Kay Lang Series of banquet seating and nesting chairs.
Q: How are you able to serve the larger scale requirements associated with a chain re-design rollout or a new concept design?
BK: MTS is a capable provider to the restaurant business with a vast selection of tables and chairs that can handle "front of the house" demands. Our timely delivery and customer satisfaction make MTS the perfect partner for re-design rollouts and new concept designs.
Time to Throw in the Towel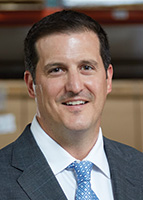 A Q&A with William Gagnon, VP of Marketing & Sales, Excel Dryer
Q: What would you consider to be Excel Dryer's latest product innovation?
William Gagnon: Our new, sink-mounted XLERATORsync® Hand Dryer; it's not only our newest product but one that represents a unique collaboration. We worked with a leading design firm to develop XLERATORsync, which is manufactured and distributed exclusively through the D|13 Group in the United States as a key component of the D|13 Sink System. The system seamlessly integrates components of proper hand hygiene in an expertly engineered design, placing no-touch, high-efficiency fixtures together on the sink deck. This facilitates a one-stop process for washing, rinsing and drying hands hygienically and effectively.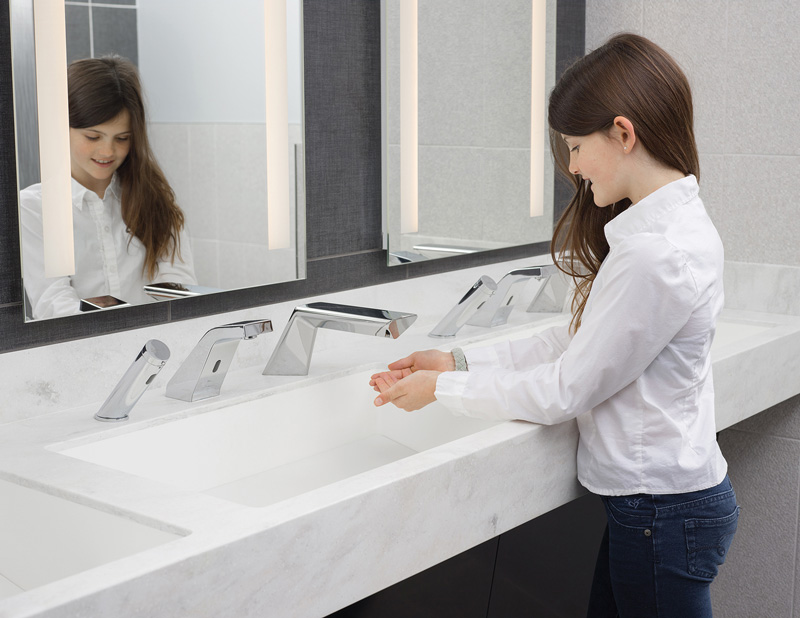 The D|13 Sink System featuring the new, sink-mounted XLERATORsync® Hand Dryer from Excel Dryer seamlessly integrates the soap dispenser, faucet and hand dryer into the sink deck, allowing customers to wash, rinse and dry all in one place.
Q: What advantages does this system offer?
WG: First would be convenience. The integration of all three components, each with an auto sensor, means hand hygiene has never been simpler. There are also superior hygienic benefits, as the sink basin and high-efficiency hand dryer are specifically designed to work together. The XLERATORsync reverses and fans out the high-speed airflow to blow away from the user toward the bottom of the sink basin, which is designed with the appropriate depth and angles to keep the air and water in the sink. The dryer itself includes HEPA filtration, which removes 99.97 percent of potentially present bacteria from the air stream at 0.3 microns. Then, there is the sound reduction; XLERATORsync utilizes a patent-pending sound suppression air delivery system that uses Helmholtz Resonators to completely eliminate the sound from the motor. Combined with the adjustable speed and sound controls that come standard with XLERATOR, you have the quietest, most polite high-efficiency drying system available. Collectively, these unmatched advantages of the D|13 Sink System create the ultimate user experience.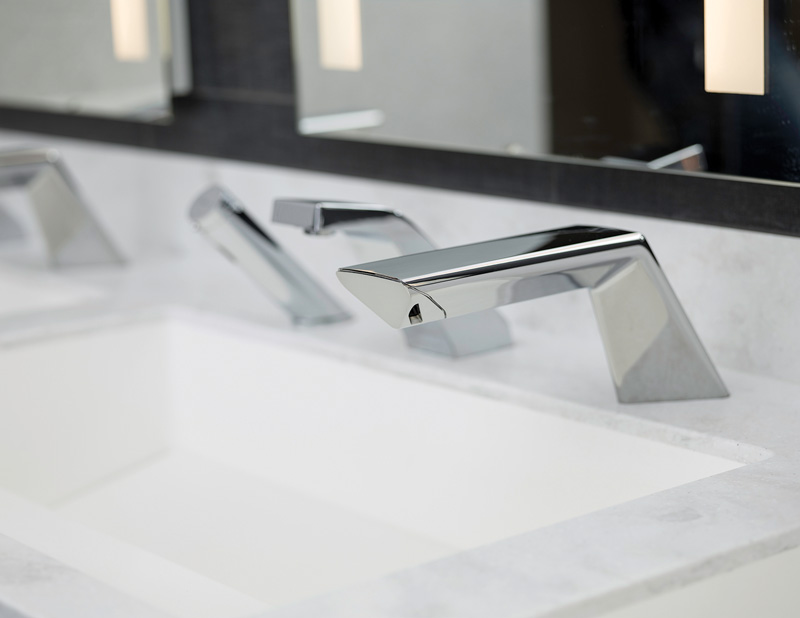 The new, sink-mounted XLERATOR® Hand Dryer, XLERATORsync® from Excel Dryer, is the premier choice for those seeking an intuitive, hygienic and aesthetically pleasing sink-mounted option.
Q: How would you describe the look of the D|13 Sink System?
WG: We've heard it called sleek, modern and beautiful, with a feel of both high-end luxury and understated simplicity. That agnostic versatility is by design. We set out to build a sink system that would enhance the look of any establishment's restroom, and that's just what the D|13 Sink System does. It's also incomparably customizable, with an array of options available for shape, size, style, materials and configuration. This allows designers to elevate the restroom aesthetic in just the ways they envision.
Q: With the launch of the D|13 Sink System featuring the XLERATORsync Hand Dryer, is Excel Dryer already thinking about its next venture?
WG: This innovation truly is the future of the commercial restroom, and we're beyond excited to see it come to fruition. Our wheels are always turning for the next great thing, but for the moment, we're enjoying the restroom revolution that this one has set in motion.
Setting the Standard for Commercial Entrances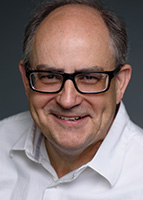 A Q&A with Ben H Dorsey III, director of marketing, Special-Lite, Inc.
What architectural solutions do you provide to the market?
We're known primarily for our complete entrance systems and interior and exterior doors. We also manufacture toilet partitions and interior aluminum framing systems for glass walls and office fronts. We're approaching our 50th year of designing and manufacturing these solutions.
What distinguishes your offering from your competitors?
First, I'll say it is the resilience of our products. We've designed them for the rigors of high use. We began in the school market where doors are often abused and always heavily used. We carry on that design tradition in the restaurant market and have added aesthetic elements. That leads me to my second point—our made-to-order business model. We don't have any cookie-cutter doors, for instance. Each door or pair is designed per your specifications. We offer you choice of door type or construction, finish color and texture, size, hardware, and lites (glass amount, location, style). The same is true for the framing or entire entrance including transoms and sidelites.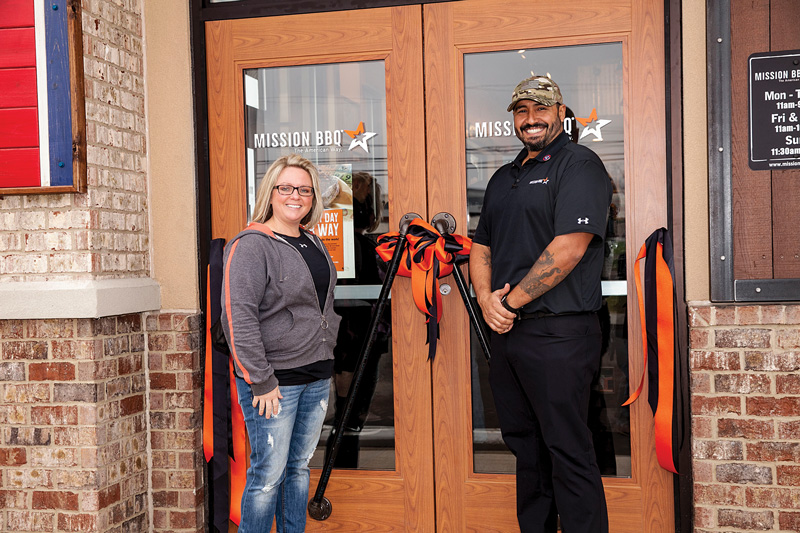 Another grand opening, this one in Clarksville, Tennessee, highlights Special-Lite SL-15 aluminum stile and rail doors in Wood Expressions finish.
How do you approach the restaurant market as a supplier?
All of those choices can be overwhelming. So, we work with owners or architects by providing unequaled product information and training as well as product samples. Further, we have numerous independent Special-Lite sales representatives who help owners and architects define their design considerations for specific projects. Then, we have an extensive network of product distributors, or dealers, across North America to install, inspect, and service your projects. In this manner, we can meet the needs of both national accounts or chains as well as independent or standalone restaurants.
Are there critical considerations for specifying doors?
Yes. Of course, building codes define some requirements. Beyond this, however, a key consideration is the testing that we use to verify performance. Our doors are tested for not only core mechanical functions but acoustics, chemical resistance, energy efficiency, fire and smoke, product life cycle, security and ballistics, and extreme weather events such as hurricane and windstorm. Specifications should always reference the desired characteristics as well as the test performance that is required.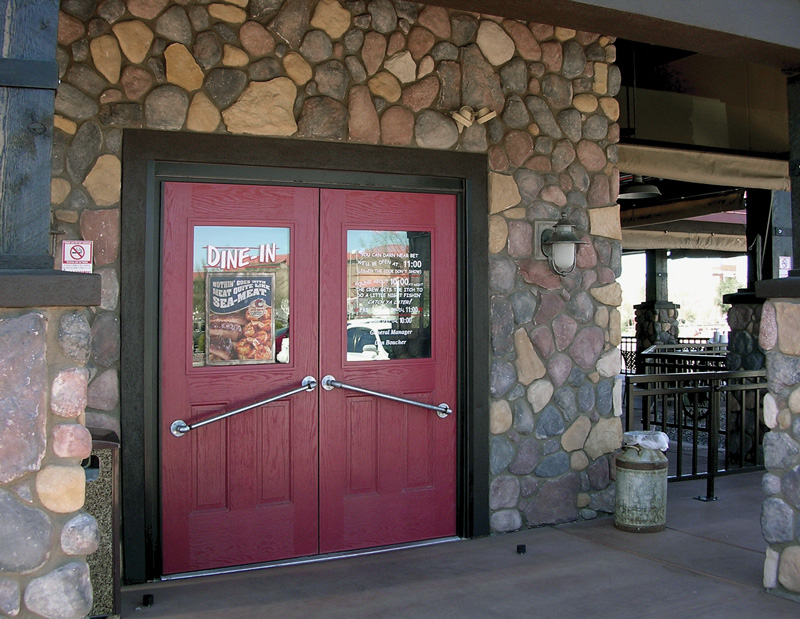 The Special-Lite SL-18 colonial wood grain door is actually a hybrid door of aluminum and FRP (fiber reinforced polymer).
Are there any significant trends you are seeing that could influence future products?
There is a fairly significant movement underway related to product transparency, meaning how products are constructed and using what "ingredients." The call for transparency relates to overall wellness and the social and environmental impact of manufactured products. Such transparency challenges manufacturers who have long considered their material and processes part of their intellectual property and something to be guarded from competition. Yet, new market requirements call for new thinking.