Page 4 of 12
We Cover the World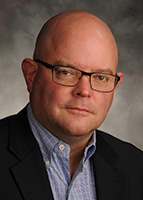 A Q&A with Eric Petersen, Director of Sales & Marketing, Enduratex
Q: What differentiates your company from others in the marketplace?
Eric Petersen: Unlike several of our competitors, we are a global manufacturing company that has both technical and design depth along with certification for the ISO and automotive markets. We make our resins, as well as other types of chemistry including thermoplastic polyolefin (TPO), polyurethane, etc. This gives us a greater flexibility with customers' work whether we take on large production projects or a smaller run. We also have North American printing capabilities and today, in a tariff concerned marketplace, we are 99 percent free in production.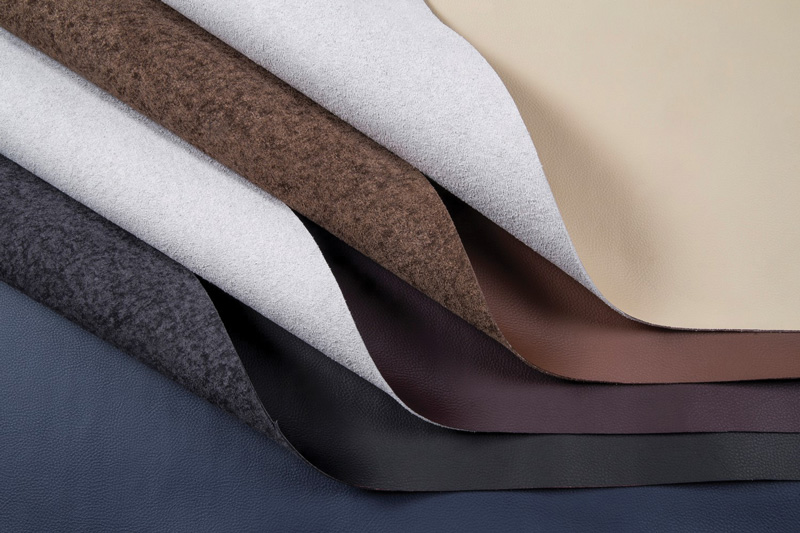 Our newest creation, LeatherPlus, is an upcycled, earth-friendly performance leather offering.
Q: Where does your company go for new product inspiration?
EP: We try to incorporate the voice of the customer into all our new product development by collaborating with designers, manufacturers and distributors.
When we talk to the designers in the restaurant market, they have different requirements and interests than other market segments. For example, capability and performance are key for most markets but in the restaurant segment we can respond to specific requests pertinent only to that customer base. For example, can we get mustard stains out? What designs are best for banquets and how many double rubs does a fabric have, taking into account how many times people go in and out of a booth seat, etc.
Q: What do you see on the horizon for 2019? What new trends?
EP: We have entered the leather
category with our new LeatherPlus, an earth-friendly, leather-derived and upcycled leather collection. To create this new product, leather waste is diverted from landfills and transforms shaving, trimmings and leather processing waste into refined leather fiber, which is manufactured into usable goods. In this case, we transform it into a product that looks and feels like real leather but with an even better performance story. The process is able to deliver a 96 percent yield, making it an intelligent solution and an earth-friendly product.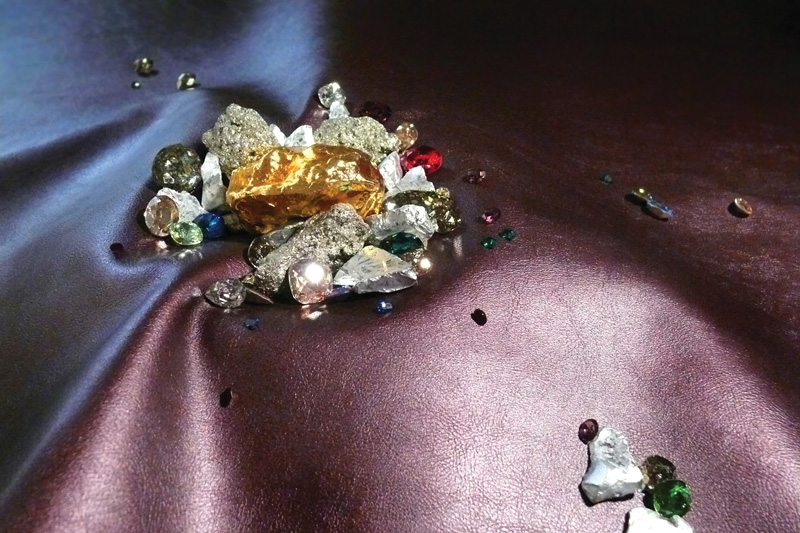 Enduratex's newest creation, Alchemy, is a metallic leather line whose colors are based off of precious stones and metals.
Q: Briefly describe one new product or innovation Enduratex has produced in the past year.
EP: Due to a tremendous amount of customer demand for a performance metallic with colors that are on trend today, we produced Alchemy, a fabric whose colors are based off of precious stones and metals. Fortified with the Enduratex stain resistant topcoat, Forbid, Alchemy offers the perfect balance of performance, color and durability for any restaurant or hospitality setting.
Q: What do you see as the most overlooked consideration when specifying a product?
EP: What seems to get overlooked are the materials and products that are used to clean seating areas. We found that there wasn't enough training and lots of inappropriate and harsh chemicals being used on textiles that are compromised by the typical cleaning agents. Thus, we offer cleaning instruction for all of our products and for all of our various top coats. These instructions are provided on all of our sample cards, on our website and through instructional videos.