Page 5 of 12
Textiles. Service. Inventory. Solutions.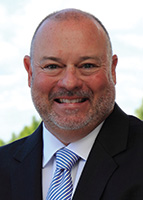 A Q&A with Dee Duncan, CEO & President, KB Contract
Q: Describe your company in 10 words or less.
Dee Duncan: Providing on-trend and classic performance textiles, with on demand inventory.
Q: What differentiates your company from others in the marketplace?
DD: We offer three categories of performance textiles for upholstery: leather, woven textiles and vinyl. KB Contract is not the only company that offers all three options, but to our knowledge, it is the only company that works with designers to ensure that the correct fabrics are being used for the intended application. We tailor our presentations for the needs of the designer and the specific project and if need be, we discuss developing customized products.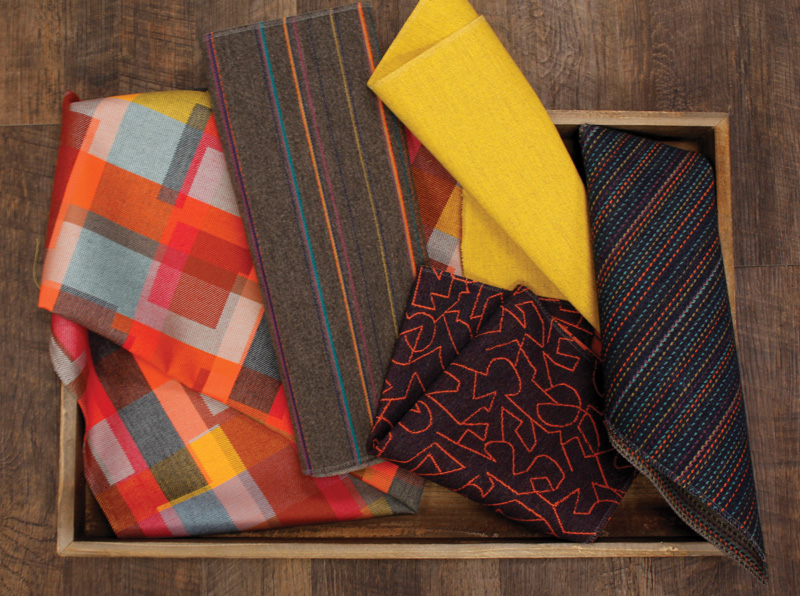 Our Cosmopolitan Sunbrella Contract collection, used for either indoor or outdoor provides tremendous performance and gives designers great colors options as well as neutrals.
Q: What would we be surprised to know about your company?
DD: We started in whips and lashes in the horse saddlery trade in San Francisco. As transportation changed from horse and buggy to the automobile, Keyston Bros., the parent company of KB Contract, continuously innovated and evolved to meet the new industrialization needs of the growing markets. This included novelty items, and ultimately fabrics for industrial and then designer audiences.
Q: Where does your company go for new product inspiration?
DD: We travel the globe with great frequency and are inspired by various cultures and designs from each destination. From the bright and unique colors of Vietnam to the tiles and patterns of textiles in Portugal, with each journey, new patterns and color variations emerge that influence new design collections.
Q: How are you working with designers or restaurant concepts to customize a unique solution?
DD: We work very closely with designers and our manufacturers to be able to develop custom fabrics to meet all demands, be it vinyl or woven textiles. By developing partnerships with many of the restaurant chains, we're able to create products that fit their needs. Whatever vision, design and dream you can think of, we can make that a reality.
A big hit for restaurant use, Cheyenne separates itself from other fabrics by its unique grain and ultimate performance.
Q: How are you able to serve the larger scale requirements associated with a chain re-design rollout or a new concept design?
DD: Each restaurant wants a unique feel and look, and we can help them achieve that through our many custom capabilities. Being able to customize products in large quantities is a strength for us, especially as destination dining continues to grow.
Q: What do you see as the most often overlooked consideration when specifying your product?
DD: The most important, and often the most overlooked consideration, is the intended use. The what, where, when, why and how seem so simple, but it'll be the difference between a long-lasting restaurant design and one that is worn out too quickly. Always think about where the fabric will be used, the projected traffic and wear and tear it needs to uphold. Even down to who and how you're cleaning the fabric needs to be part of the discussion.