Solutions Center - Materials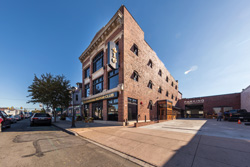 Available in three thicknesses, Glen-Gery's Thin Brick comes in numerous shades and textures and is suitable for use inside or on exterior façades. Sizes range from 8 inches to 16 inches. Glen-Gery's metal panel system Thin Tech utilizes mechanical means to support the brick, secure the veneer to the structure and engage the veneer through interlocking with the mortar joints.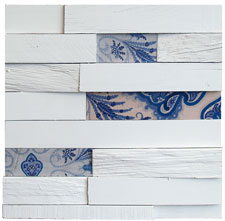 Fusión Wood Panels blend old-world craftsmanship and contemporary design. This award-winning, sustainable collection is a mix of natural and reclaimed materials, including wine barrels, steels, and siding for a textural and dimensional effect in a range of patterns. Constructed of MDF substrate with a finish layer of solid wood, wood veneer and metal-clad blocks. Standard and custom sizes available.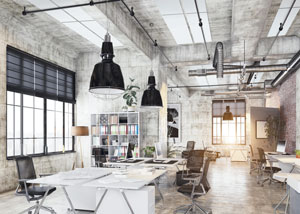 Armstrong has updated its Lyra PB Direct-Apply and InvisAcoustics ceiling and wall panels so they can now be installed directly to metal decking as well as concrete, drywall and plaster surfaces with ceiling adhesive. Both products are available in a variety of sizes and design options and provide excellent sound absorption, from 70% to 95%, depending on style.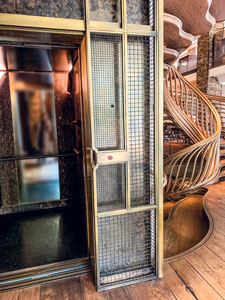 Banker Wire's Architectural Wire Mesh is a versatile material with a number of applications, ranging from functional to ornamental. At Hide at 85 Piccadilly restaurant in London, two woven wire mesh patterns, antique brass-plated Banker Wire's M22-28 and I-188 were used to create an artistic and textured effect cladding the elevator.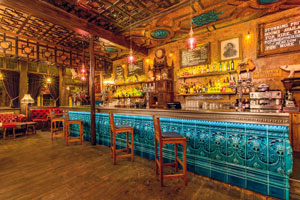 Handcrafted in Britain since 1872, Craven Dunnill Jackfield ceramic tiles are moisture resistant, fade resistant and long lasting. The commission pictured is the Old Queens Head in Islington that dates back to 1830. The bar front is made from glazed ceramic pieces. The main tile depicts a lion's head surrounded by ornamental egg and dart profiles and molded skirting tiles. All elements are glazed in the same bold semi-transparent turquoise glaze, resulting in an eye-grabbing focal point.
Impact-, abrasion- and stain-resistant, Duratec is engineered specifically to stand up to the most demanding environments, including commercial kitchens, fast-food dining and other service/
hospitality-oriented interiors. It features semi-rigid surface protection technologies that safeguard against all types of glancing blows and direct hits. Duratec has the thickest wear coat on the market, per the manufacturer. Available in seven patterns and nine broad color options.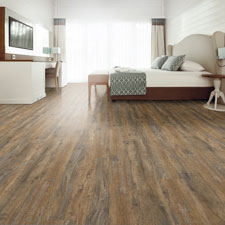 NuGen LVT flooring was designed specifically for the needs of the hospitality industry and features a rigid core floor and easy installation. Available in Tarkett's best-selling colors and patterns, each style delivers the look of natural wood grain. 
NuGen is 100% post-consumer recyclable right back into new LVT products, is FloorScore 
certified and phthalate free.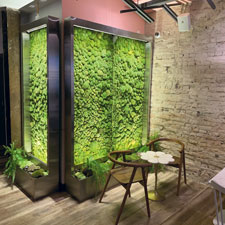 A Verdure Live Moss Wall provides a soothing visual, tranquil sounds and improved acoustics while cleansing and oxygenating the air. It comes pre-assembled in a self-maintaining ecosystem. Standard units are 4 feet wide by 8 feet tall, all welded stainless steel. The basin is 16 inches wide and 12 inches tall.