Solutions Center - Equipment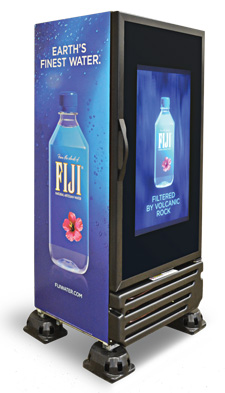 The Primasee translucent display offers a unique way to attract guests directly at the point of sale by displaying personalized digital content. Customers interact with the cooler, freezer or stand-alone glass door solution through the touchscreen display, which can display digital content. As customers interact with the solution, Primasee can gather real-time analytics. Available screen sizes range from 26 inches to 78 inches, and they come in single- and double-door configurations or as a fully customized transparent cooler, freezer or countertop solution.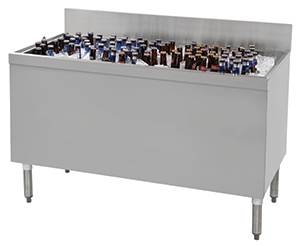 Advance Tabco's Prestige series Stainless Steel Beer Boxes keep bottled beer cool and within an arm's reach in a drink serving station or high-volume bar. The unit features stainless-steel construction and an 18-inch-deep insulated basin. The unit's perforated, removable false bottom and 1-inch IPS drain for melted ice ensures proper sanitation by not letting the water sit on the bottom of the box. The PRBB series also features a 7-inch backsplash to better protect the wall and maintain a flush line with other underbar equipment.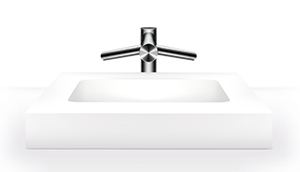 The Dyson Airblade Wash+Dry allows guests to wash and dry their hands at the sink. The unit is up to 39 percent quieter than its predecessor, per the manufacturer. Having guests dry their hands over the sink reduces the amount of water that winds up on the floor. The unit features a 14-second drying time and a HEPA air filter.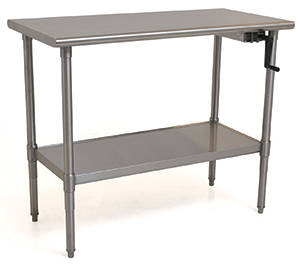 Eagle's ADA compliant, ergonomic height-adjustable tables feature the company's uni-lok channel gusset system. The easy-to-adjust handle makes any table height setting possible.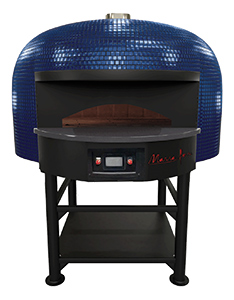 This pass-thru rotating brick oven can accommodate two chefs working at once. The unit's dual forced air burners cook pizzas in 90 seconds or less, per the manufacturer. The unit's proprietary refractory bricks facilitate heat absorption and retention as well as consistent cooking. A touchscreen user interface controls oven temperature, deck rotation speed and auto on/off.