Solutions Center - Equipment
The PureAir Package is an air purification system for air curtains that complements the built environment's indoor air quality and disinfection efforts. The PureAir Package includes the NPBI module; a washable 1-inch-thick aluminum mesh MERV-8 particulate filter and a 10-speed ½-hp electronically commutated motor. When the door is open, the air curtain operates as both an air curtain and an air purifier.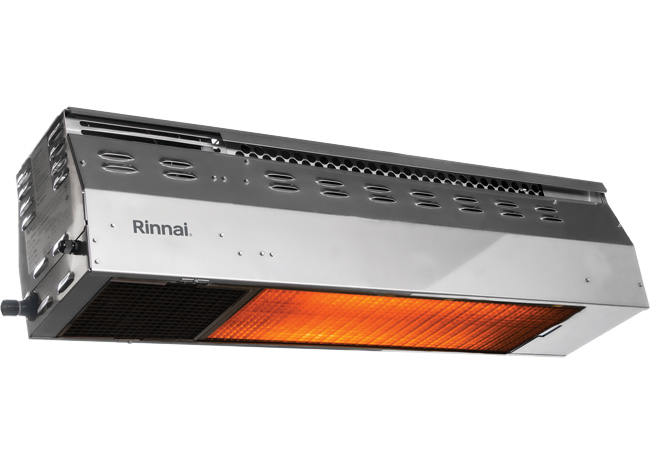 Rinnai America Corporation launched a complete line of high- and low-intensity infrared heaters that includes the RinnaiSE and SE+ Infrared Patio Heaters. These heaters feature 316 marine-grade stainless-steel construction, a ceramic tile design to evenly distribute the heat and built-in gas lines.
Model XRV-10 is the latest addition to the Accurex line of outdoor air systems. It is ideal for applications requiring a lower CFM range and smaller footprint. It offers airflows from 500 to 2,500 cfm, 3 to 7 tons of packaged DX cooling and 75 to 200 mbh of indirect gas-fired heating for both partial recirculation and 100% outside air systems. An electric heating option is also available.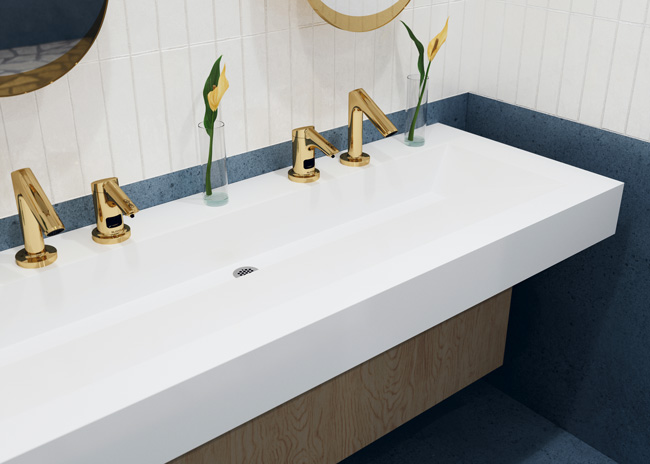 Sloan's ETF-410/EBF-415 series faucets pair with its ESD-410 soap dispensers. The ETF-420/EBF-425 series faucets pair with ESD-420 soap dispensers in Sloan's Clark and Rush Street Collections. The sensor-operated faucets and soap dispensers come in five finishes and feature the round forms and sharp angles of these lines.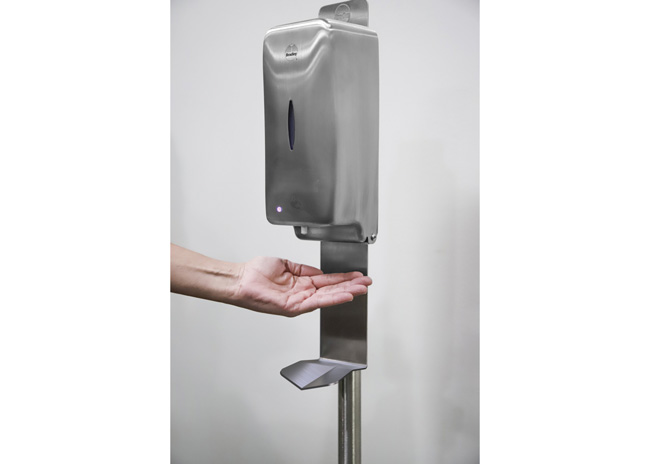 This line of touchless, freestanding and wall-mounted hand sanitizer dispensers feature stainless-steel construction. These units can dispense liquid/gel, foam or liquid mist. Operators have the flexibility to change the type of sanitizer over time, per the maker.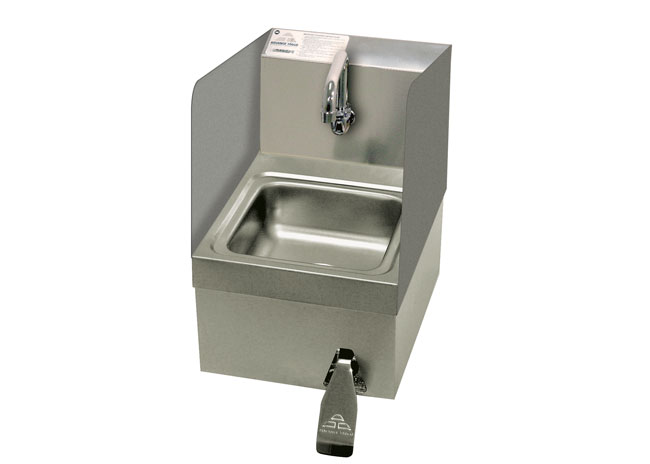 This space-saving, hands-free sink features a one piece deep-drawn bowl that measures 9 inches by 9 inches by 5 inches. The unit includes a knee operated pedal for hands-free operation. Knee valve includes a mixing valve to control hot/cold water temperature. Overall unit is 12¼ inches by 16 inches and is made of 18-gauge stainless steel.
Glastender's pull-out wine shelves for bar and low-profile refrigeration models allow easy access to bottled wine selections. Horizontal storage shelves hold up to 8 nested wine bottles each, while upright storage shelves hold up to 39 wine bottles depending on cooler door size and shelf location. Available for one and two zone coolers, pull-out wine shelves can be specified for both space-maximizing and end-wall refrigeration models with one to four doors.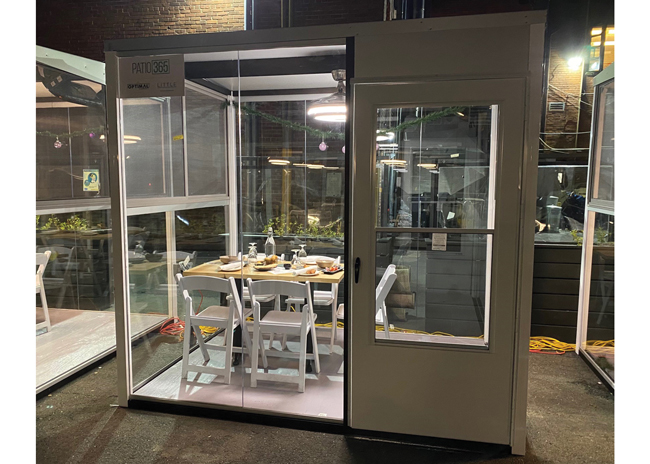 The brainchild of Optimal Holding, manufacturers of automated enclosures for restaurants, and Little consultants, Patio 365 is a year-round outdoor dining solution. It features sliding windows on two sides and is fully integrated with a fan, light and Bluetooth speaker. Prototype dimensions pictured are 9 feet long and 8 feet high.