Hot on the heels of its new prototype and brand refresh, Salsarita's Fresh Mexican Grill opened its first drive-thru — and the first franchised location to sport the new design — in Evansville, Ind.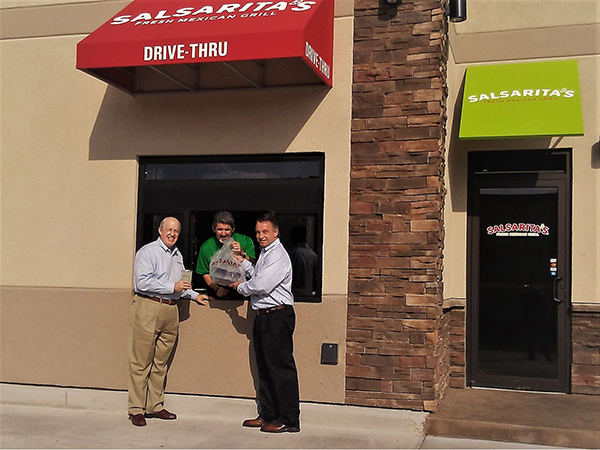 CEO Phil Friedman (L) and President and COO Ken Green (R) receive the first drive-thru meal from franchisee Mike Corino.
Founded in Charlotte, N.C. in 2000, Salsarita's offers Mexican favorites such as burritos, tacos, nachos and salads. Salsarita's was acquired by franchise industry veteran Phil Friedman in 2011 and operates more than 80 locations in 18 states, including 12 company-owned restaurants.