Dunkin' Donuts opened a location inside the Hard Rock Hotel & Casino Las Vegas. This new restaurant marks the first Dunkin' Donuts to open inside a Hard Rock Hotel & Casino but is the brand's 27th restaurant to open in Nevada.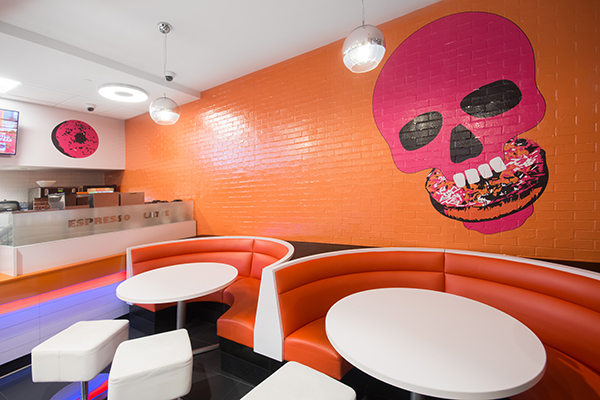 The 1,546-square foot restaurant is open 24 hours and sits on the first floor of the hotel near the main entrance. It includes a few nods to the aesthetics of the hotel, including a mural of a hot pink skull devouring a donut.
"The hospitality industry is a great way for us to broaden our brand awareness," says Chris Burr, director of nontraditional development for Dunkin' Brands.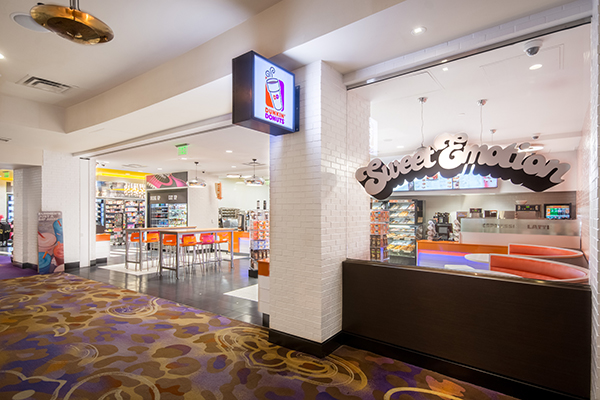 Dunkin' Donuts has been strategically expanding in contiguous markets across the country with a long-term goal of having more than 17,000 restaurants in the United States alone. This large-scale expansion initiative includes more than 750 alternative points of distribution, including locations on college campuses, hotels, mass transit stations, travel centers, supermarkets, entertainment centers, and military bases.
The Hard Rock location is operated by Hudson Group, which operates more than 20 Dunkin' Donuts locations.