Page 1 of 4
Chains are finding attractive opportunities in small town America.
In days gone by, ambitious people left the small towns of their childhoods to make it in the big city. The big cities were where the action was: jobs, culture, nightlife and plenty of dining options. As the migration grew, these cities became homes to all the national restaurant chains, from pizza to burgers to BBQ. Now, for some of these chains, the migration has reversed. Many are establishing beachheads in small towns across the country.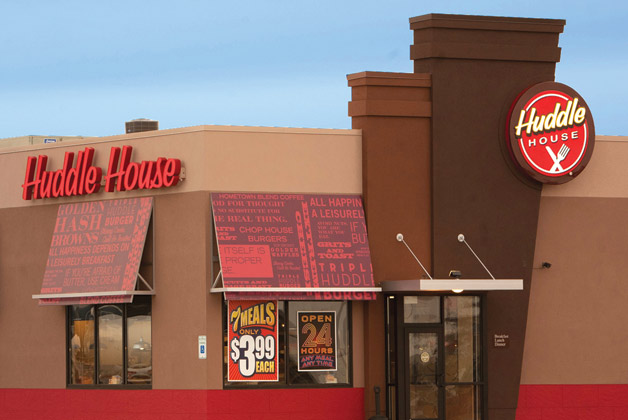 Locating in small towns offers many advantages. They are generally previously untapped markets for chains. There are lower build-out costs. Franchisees have local ties and are often known and respected in the community. Plus there is the small town reputation for friendliness, neighborliness and a strong sense of community, which can build strong customer loyalty. All of these factors are keys to success.
Some of the chains now pursuing small town expansion were born in a small town years ago. Founded by families who represented strong hometown values, they thrived because the people in those communities shared those values. For many chains, however, the migration to smaller venues today is driven by economics. Growth in traditional markets has slowed due to saturation from market maturity, while untapped smaller suburban and rural towns offer opportunities. While it is too soon to have any quantitative growth data, the trend is recognized by leading industry analysts.
"Chains are using smaller restaurant footprints with less seating and lower overhead costs as a means to build locations without the same expectation of annual unit volume," says Darren Tristano, executive vice president of Technomic, Inc. "Some full-service chains are using fast-casual formats to increase their brand's convenience and locations."
In some situations, chains can achieve synergy when entering smaller markets. Tristano notes that Darden has introduced co-branded locations with Olive Garden and Red Lobster sharing restrooms, kitchens and food storage facilities. This leverages a smaller footprint, lowers costs and reduces volume expectations.

Small towns are defined by NPD Group as those with less than one million in population. A recent NPD report includes a "QSR Traffic Growth Forecast (2011-2016)," by area of the country that predicts the increase in the number of people eating in QSR locations across the United States. The range for the top small markets, mostly in the South and West, is from 13.2 percent to 19.6 percent growth. That compares to 3 percent growth for the total United States.
While NPD considers the definition of small to include up to one million residents, the chains are looking at even smaller towns, with as few as 10,000 year-round residents. Strategies behind the desire to go small differ with the concept. Here, three chains share their approaches, describing decision factors, benefits and costs.