Page 2 of 4
Woody's Bar-B-Q
Headquarters: Jacksonville, Fla.
Menu: Southern barbecue
Locations: 28; 20 in small towns (71 percent)
Woody's Bar-B-Q is going into small cities in a big way. The chain's newly created QSR Model, Woody's Bar-B-Q Express, targets 16 small towns in under-served counties in Florida. This decision was prompted by the success of two existing units. "Research proves that two of our most successful franchises are in these small, hometown communities, so we decided to target these communities and become part of the daily fabric of their lives as a community member," says Tammy Poudrier, Woody's director of marketing.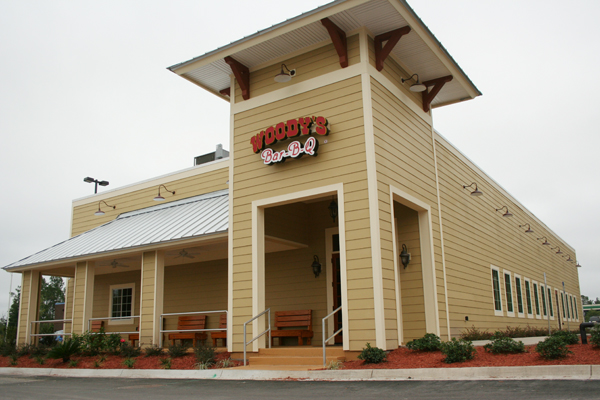 Woody's in Macclenny, Florida
The company's decision-making process focuses on locations that are presently under served. Families with strong community ties are Woody's ideal customers. "We continue to do well in communities that appreciate value propositions and our food profile serves up the comfort foods that they enjoy," Poudrier explains.
Woody's Express features a smaller footprint than the company's full-service prototype. The smaller version is 1,500 to 2,500 square feet versus 3,500 square feet and up for traditional units. The menu is also pared down, offering the strongest selling core menu items served in larger formats. Smokers, grills and kitchen equipment are all smaller models to achieve efficiency in the trimmed-down kitchens.
Poudrier notes that rental space and other fixed costs are less because of the smaller footprint. Labor and inventory costs are also less because of the smaller menu and less counter space. This decrease in costs should allow owner/operators of the franchise to become profitable more quickly.
"The benefits of going into hometown USA are the fellowship and community values that can be strengthened and celebrated at our locations," she says. "If the community enjoys the good food and great service, they spread the word and soon we are having Boy Scout meetings and chamber events at the location."
This also means that each unit must excel at food and service, because, in a small town, bad news travels just as fast as good news.
Once these initial units are established, Woody's has plans to target small towns nationally. The development team is already scouring the country for the perfect combination of great locations and good franchisees.