Mexican fast-casual chain Moe's Southwest Grill will launch an all-digital/kiosk-only prototype, with the first two iterations slated to open in Pittsburgh and Charlottesville, Va., in the first quarter of 2020.
Each store will feature the chain's latest prototype design — which includes a new logo, color scheme, furniture and more — but will come equipped with four self-service kiosks in the front of the house in place of the traditional queue.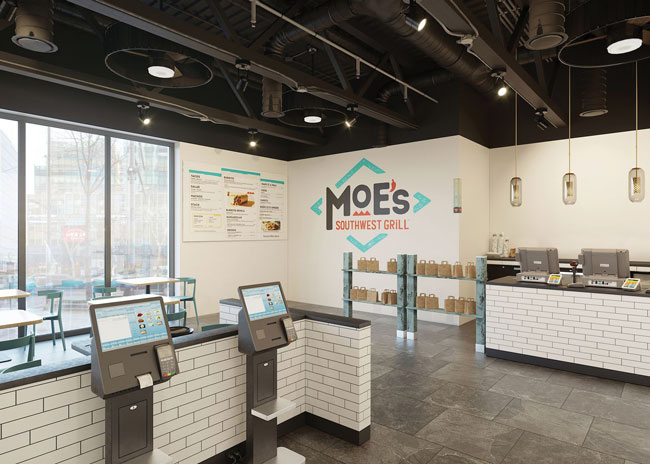 Moe's multi-unit franchisee Mike Geiger will own and operate the Pittsburgh location. Another of Geiger's Moe's units features a separate section specifically for mobile/pickup orders. By including that feature, the location saw online sales rise significantly year over year, per a Moe's release.
The self-service kiosks will accept cash, Apple Pay and University credit cards for University of Pittsburgh students. One POS register will be available at each location to aid diners. The Pittsburgh restaurant will seat approximately 15 people, while the Charlottesville restaurant will seat approximately 40 people.