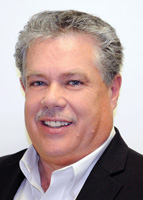 When Bill Chemero and John Eucalitto got involved with Wayback Burgers in 2008, the chain — which began in Newark, Del., in 1991 — had fewer than 10 locations, but the owner had an appetite for growth. The duo embarked on a path that grew the chain to more than 170 restaurants globally and eventually saw them acquiring the chain. Today, Eucalitto is president and CEO of the chain, and Chemero serves as chief development officer. Here, Chemero provides insights on how they grew the company and where they plan to take it next.
What's your background, and how did you get involved with Wayback Burgers?
BC: My background has been in franchise development. I've been doing this for 35-plus years. I've been with Wayback Burgers for about 11 years this coming October. My partner and I got involved with Wayback in 2008, and it took about a year to get everything squared away. We rolled out our first restaurant here in Connecticut in 2009. Wayback originated out out of Newark, Del., in 1991. The founder at that time was up to about eight restaurants when he decided to franchise, and he very quickly learned he knew nothing about franchising. He went out and searched for partners who had franchising experience. And that's when my partner, John Eucalitto, and I got involved. And we very quickly ramped up the franchise model, and it's grown very quickly. I think we're over 170 restaurants open now in the U.S., so 11 years franchising with Wayback. We recently bought out the founder, and so there's just two of us.
Back in 2008 and 2009, the better-burger market was in its infancy. It was gaining some traction in the franchise community, and it seemed everybody wanted their own fast-casual burger franchise, so we decided to go all in at that time. And it was also the beginning of The Great Recession, and that was probably the worst time to start a business, but we've had great success along the way.
Wayback Burgers' international development push has included opening a location in Breda in the Netherlands. Images courtesy of Wayback Burgers
Let's talk about the Wayback development pipeline. I understand you've been pursuing both international and domestic development opportunities.
BC: We do international development through master franchisees, and we've sold 38 master franchises across the world. We have 12 international restaurants that are currently open and 10 under development. So, hopefully by the end of the first quarter of next year, we should have around 20 international restaurants opened. Here in the U.S., we are typically opening 2 to 3 a month. Growth has been very good.
We have five different franchise models, so we can go from a Wayback Express model that is designed for malls, airports and stadiums — places where there's a shared dining room — all the way up to stand-alone buildings, but our sweet spot is the 1,500- to 1,800-square-foot endcap with outdoor dining because the trend in the U.S. is to eat better, fresher food, and there's just something about sitting outside with a made-to-order burger and a local draft brew. That's what we're selling and what we're operating.
Beer and wine is an optional program at the franchisee's discretion. We have two experiments going right now for a full bar with a little different design for the restaurant. We are in the phase of building it — one in the U.S. and one in Canada — but they're not operational yet. We're thinking it will be a big success.
Wayback Burgers was the first U.S. chain to enter the Sudanese market. How did that happen?
BC: We sold the master franchise rights to a group out of the Middle East called Topaz MENA, and they had the right to sell the countries that they purchased through an area development agreement. So they had sold the rights to a group that was committed to opening 6 restaurants over the next 10 years in Sudan. At the time, however, the U.S. had sanctions against Sudan, so we couldn't assist or train or even interview the buyer, so it was all done through the master franchisee. The master franchisee did what he was trained to do and got that restaurant opened. It's much larger than we would have suggested, but it's beautiful. It was just coincidental that the embargo was lifted just before we opened. So we were the first brand to enter the market, and now everyone is there. We had a two-year head start on competition in the Sudan, purely due to our master franchisee.
The Netherlands location of Wayback Burgers has a contemporary aesthetic.
And what do you look for in a master franchisee partner?
BC: We're looking for partners who are well known in their local communities, business-oriented, and currently have infrastructure in place to support the growth of a restaurant chain. Our master franchisees are trained by us to do exactly what we do here in the U.S. in their respective countries. They buy the rights to Wayback Burgers exclusively for their country, and they have the rights to open restaurants, sell restaurants, or sell franchises within their countries. We just opened our first one in Canada, so that's going very well there. Like anywhere else, when a master franchisee opens a location in their country, they get inundated with inquiries about the brand.
I'm curious about your prototype. When was your current prototype introduced?
BC: Our new rollout is now about a year and a half old. For the first eight years, we were under the older model, and in the last year and a half, we rolled out a new design that's more design-forward to appeal to younger people. After surveys, we found that that's who our customer base is. So, the new design is very different from the old design. We do have programs in place to convert older restaurants to a look similar to the new design.
Our kitchen has always been in the customer viewing area. But we enclosed the kitchen in glass, so it's very retro looking, but it keeps smells and other issues we have in restaurants in the kitchen. The customer can still see the food being prepared, and they can see the kitchen is as clean as the dining area. We also have a new color scheme and varied seating options. We have perimeter seating for singles, benches for families, a small area for groups of six or larger, cafe-style seating for those who like to sit elevated, and tables closer to the ground for older folks. So it serves every age group and mix.
We also established a small retail section with hats and shirts and other things that are labeled with Wayback Burgers, which is another revenue generator for franchisees. Some other differentiators for us are that we do beer and wine in some restaurants; not all fast-casual burger concepts do that. We do breakfasts in some of our locations, so if you are in an area where breakfast makes sense, we do have an established breakfast menu. We also offer the option for franchisees to be 100% halal-certified.
What is Wayback doing to meet the desire for convenience among modern consumers?
BC: Delivery is the future of the restaurant world, where people are eating out more than every before. The trend is the convenience of people bringing the food to them. So, they're eating out, but they're eating at home or at the office. So, how do you do that? Because once the food is prepared in a kitchen, the cooling-off process begins. It's at least 10 to 15 minutes later that the customer gets the food, and by then, it's just not very good. That's the current dilemma, and the franchisee pays a lot of fees to third-party delivery entities to deliver the food. So my partner and I created a mini food truck, which allows us to cook on demand. The order comes in on our app that we created and goes right to the restaurant. They process the order, and the truck goes out to the location, be it their office or their home. We pull into their parking lot or driveway, and we cook their order on location. So when we ping them back on the app, they come out of their house or office and pick up their food that has already been paid for in the app, and they are served hot burgers, hot fries, and a milkshake that is still nice and thick. They get restaurant-
quality food delivered to their door. Nobody in America is doing that but us.
The concept is just about ready to roll out to franchisees. We have two trucks currently we've been experimenting with in Connecticut. It is exceeding our expectations. We have a long list of franchisees wanting this product, and the nice thing is that they get to keep the third-party fees in their pockets while customers get better-quality food.
If you order from our competitors, and they all deliver the premade food to your office, and we show up and make the food on-site, we're pretty sure the next time you order, you're going to call us. The quality of the food is much higher because it's fresh on-site. Some of these third-party delivery companies charge a fee to consumers as well. The third part to the truck is that we're doing a lot of catering. It's been so popular that the truck is booked up for the rest of the summer. So, this current version of our food truck is all electric, so it's environmentally friendly. We plug into the homeowner's outlet for the few hours we're there, then we clean up and leave.
What's the biggest challenge Wayback is facing, and what are you doing to deal with it?
BC: Every restaurant in the country is starving for good employees, and we're no exception. It's hard to find good, quality employees to work in the fast-casual setting. We partnered with the Boys & Girls Clubs of America. The kids who are members of the clubs are less likely to be college-bound and are more likely to pursue vocational education and the trades. So we partnered up with them and are in the process of helping them develop a curriculum to help them understand restaurants, work in restaurants — and we're basically going to be training our future employees through the Boys & Girls Clubs. We want to show them how they can make a career in the restaurant industry without having to go to college. They're hard workers, and they want jobs and the opportunity to grow. It's a real symbiotic relationship. We raised about $151,000 for the Boys & Girls Clubs of America last year. This relationship is a perfect win-win for both parties. It's working great.