Design
Thomas Henry Strenk, Contributing Editor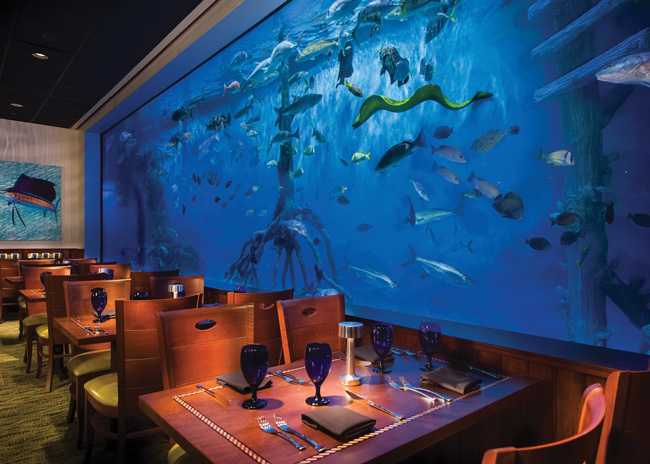 Restaurant guests are fishing for their dinner, swimming with the fishes and learning about the importance of a healthy oceanic environment. These are all reasons why seafood specialists are jumping into fish tanks in a big way. These are not little 5-gallon jobs with a lonely goldfish but massive aquariums holding thousands of gallons and hosting exotic sea life from sharks to starfish.
The Editors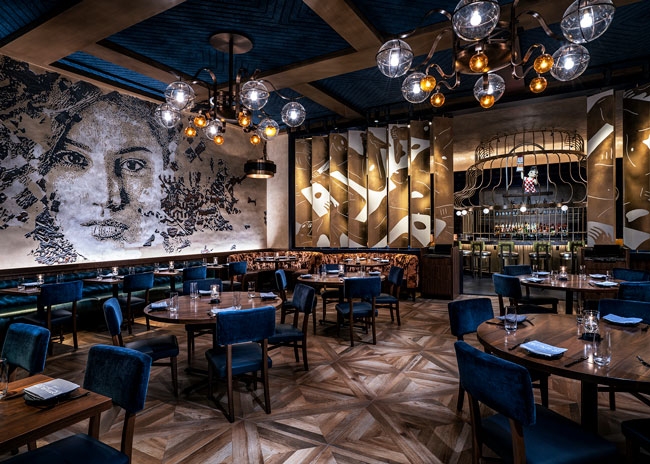 Created by Andy Masi's Clique Hospitality and designed by Rockwell Group, Greene St. Kitchen pays tribute to the art scene of New York City's Soho district during the 1980s. The dominant culture touchstones of the era — hip hop, punk, and street art — influenced both the restaurant's design and its menu.
Toby Weber, Contributing Editor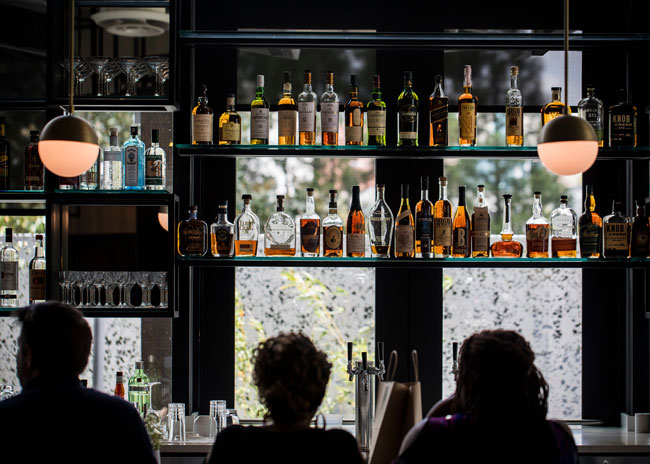 Located on the ground floor of a skyscraper in Atlanta, Mission + Market is an upscale operation with an extremely polished casual design that attracts everyone from power lunch goers to nearby residents.
The restaurant is owned by partners Chef Ian Winslade, Jonathan Akly and Tony Akly of Restaurants Consulting Group (RCG), the design/build firm behind the restaurant.
Margie Monin Dombrowski
In an ideal scenario, restaurant construction would go smoothly. Everyone from the restaurant operator to the project designer to the general contractor would stay on the same page throughout the process with zero miscommunications, and the build-out would be on schedule and under budget.
Dana Tanyeri, Senior Editor
In this annual feature, top designers dish up their hottest takes on trends in restaurant design today. Hats off to Tom Henken of api(+), Chris Mercier of (fer) studio, Michael Poris of McIntosh Poris Associates and Meghan Scott of //3877 for contributing. Collectively, they've dished up a smorgasbord of food for thought and sage advice. Dig in!
Rebecca Kilbreath, Editor in Chief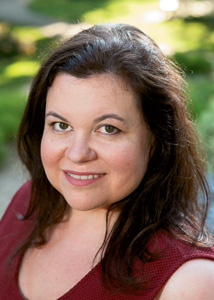 How do we bring budgets down? How do we manage tight budgets? What was the budget? Did they meet the budget? How did they meet the budget? How does that restaurant look so amazing with that budget?
The Editors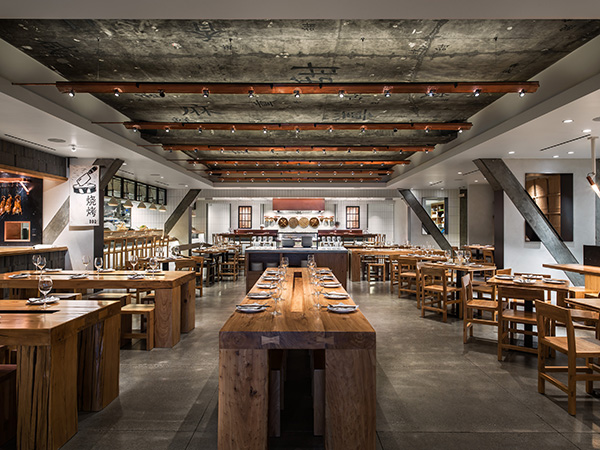 The James Beard Foundation announced the nominees for the 2019 James Beard Awards which covers nearly 60 categories, including Restaurant Design.
Amelia Levin, Contributing Editor
Silva's Fresh Eatery + Churrascaria in Santa Ana, Calif., a Brazilian-style steakhouse that opened last year, spans 3,800 square feet and seats 80. We found out how designer Susan Devall, principal of Devall Design + Home, created a fresh space that still paid tribute to the food's origins.