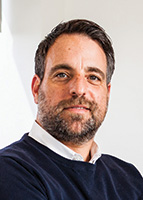 David Thompson, founder and president of Assembledge+ has been designing restaurants for almost twenty years with clients such as the Hillstone Restaurant Group and the Cactus Club Group, headquartered in Vancouver, B.C., with locations throughout Canada. His practice has also included high-end housing. Prior to starting Assembledge+, David worked with noted architects David Hertz and Lorcan O'Herlihy. Here he shares some of his favorite restaurant design tips and trends.
---
Secondary room. The Honor Bar, the lounge next to South Beverly Grill, was created to provide an alternative casual lounge experience that complements the more formal dining experience next door in the restaurant.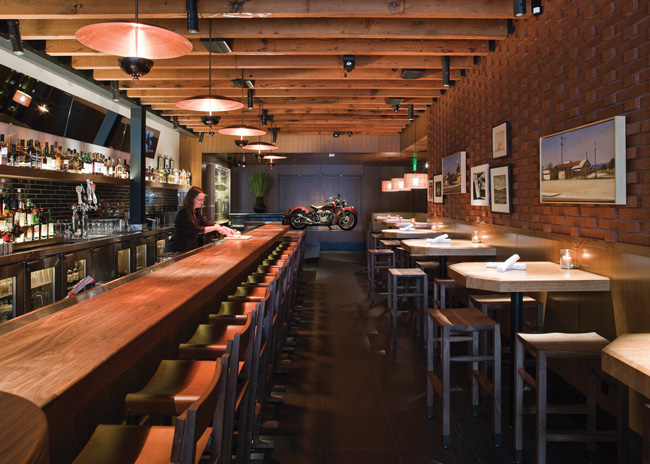 Images courtesy of Micheal Weschler Photography
Exterior louvers. From the exterior, the louvers on the first floor at the Cactus Club at Sherway Gardens help the building glow at night. From the interior, they control the glare from car headlights, which is a critical issue since the site is surrounded by roads and a parking lot. In the long Toronto winters, the feeling of openness is vital to the character of the interior.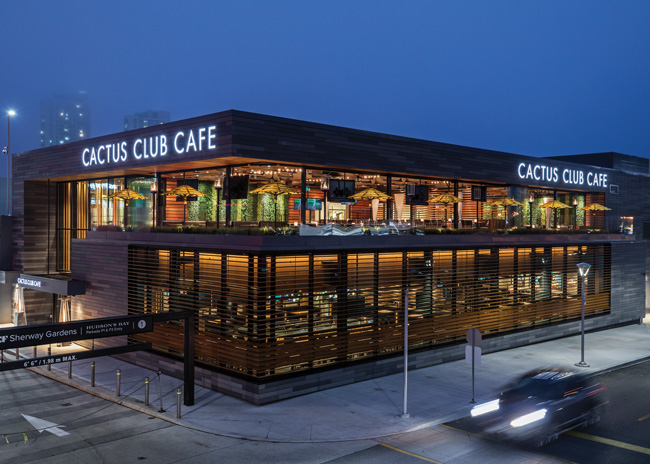 Real dining at the bar. The bar at Vernettis — large enough to dine at — adds to the restaurant's seating types and provides varied dining experiences for repeat guests.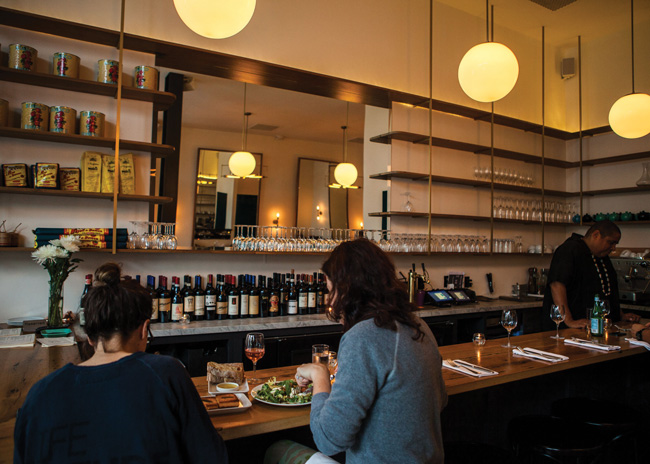 Street engagement. The King Taps patios each spill out and activate the adjacent multilevel plaza. This allows for the public plaza and street to become a part of the restaurant experience and allows the restaurant to fully engage with the vibrant downtown.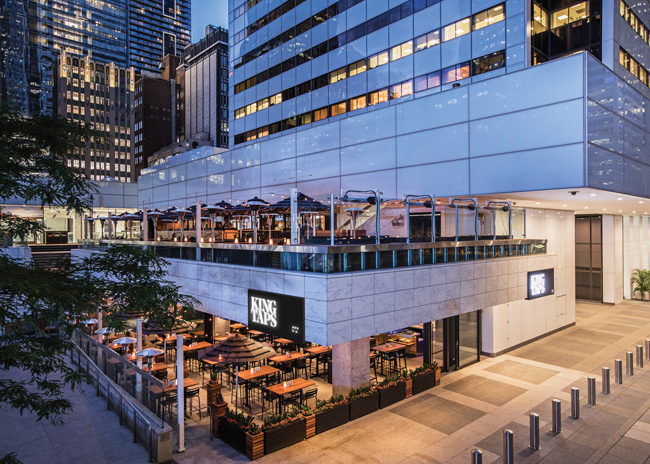 Mirrors. Vernettis is an intimate bistro in Los Angeles. The use of mirrors in the space assists in expanding the visual sensibility of the space.