Solutions Center - Furnishings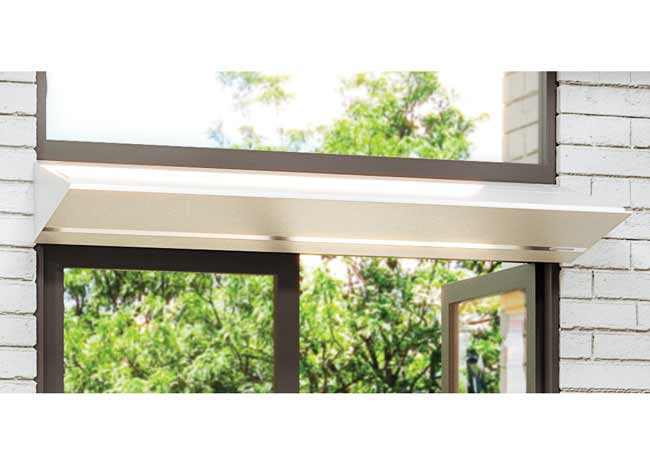 The redesigned Architectural Elite offers a quiet air curtain that may support the increased sustainability goals of the built environment in a sleek package. Features include a clear satin, anodized aluminum bottom panel that angles upward out of guests' peripheral vision when passing through a doorway. Available in 8- and 10-foot heights and single length construction of 120 or 144 inches long, it includes a wireless controller. Single unit construction doesn't interrupt laminar airflow and requires no midsection support anchors for quicker ceiling or wall-mounting installation.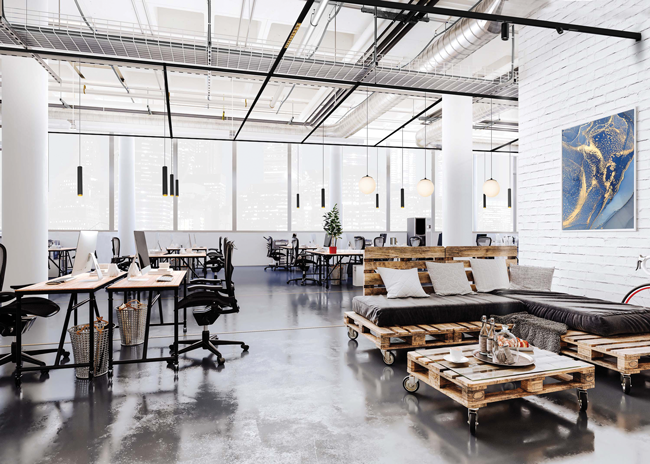 A lighting, power and control system complete with lighting elements, STRUT incorporates direct and indirect illumination, wall wash, downlighting, accent lighting, and pendants utilizing connected control technologies to give clients a personalized and modular experience. The modular system allows designers to configure standard components for a customized 48V DC lighting solution. The magnetic infrastructure allows users to slide elements within the STRUT and adjust lighting effects while powered on-site.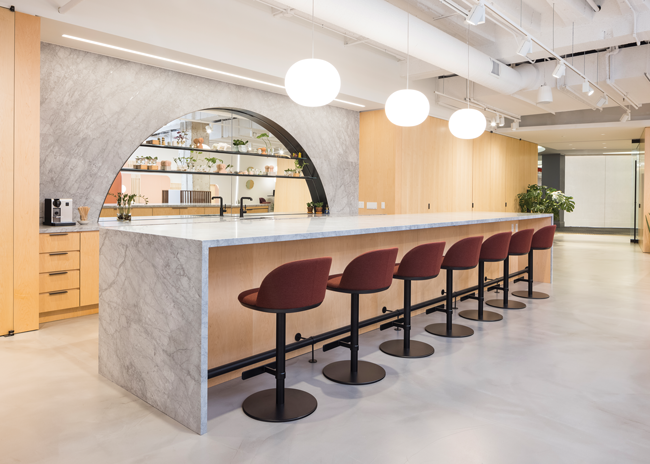 Designed by Lucidi Pevere, the Underline family of stools, guest, and task chairs offer a seat for a variety of spaces. Underline offers multiple mix and match options, with arm and armless stools and chairs in a plethora of base and finish options. Chairs are available with a metal sled, a metal or wood four-leg base, and a five-blade base. Stools are available with a metal sled, metal four-leg base, swivel wood base, and swivel pedestal. Finish options include 26 colorful VOC-free powder coats, polished aluminum, chrome, white oak, maple, walnut and opaque black.
Spacekit is a modular, customizable wall art system. It's snap-and-go design allows operators and designers the ability to modify the mood and color palette of a given space. Spacekit's framing system contains self-leveling guides to make install easy. A permanent mountain option is available. Available in two standard frame sizes (25 cm and 50 cm) and a wide variety of designs and colors.
The Sailor collection from Tonon was inspired by the marine environment, specifically the functionality and simplicity of fishermen's nets. The fully recyclable, high tenacity polyester rope that forms the seat and back of each piece is woven by hand to create a comfortable and visually pleasing aesthetic. The collection offers five seating designs: a lounge chair, arm and armless dining chairs, and bar and counter stools as well as a complementing coffee table. Chairs are stackable up to 20 units, and the lounge chair and stools are stackable up to 6 units.
This rustic arts-and-crafts 44-inch-wide ceiling light fixture features silver mica side panels complemented with a matching bottom diffuser and cross-hatch design enhanced with an oil-rubbed bronze finish. The Smythe Craftsman Semi-Flushmount is part of the American made and designed handcrafted Arts & Crafts Lighting Collection.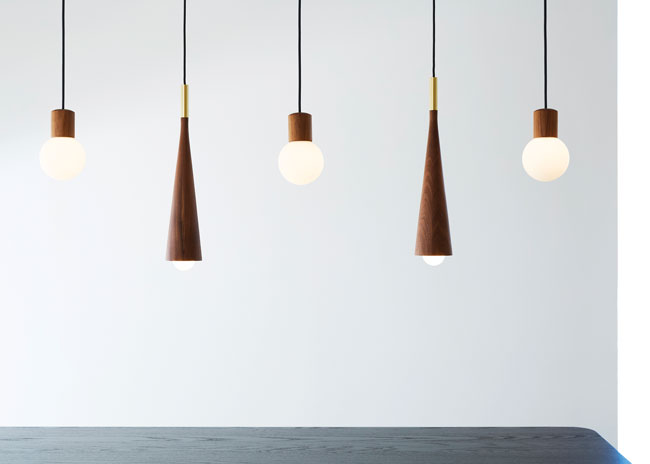 The conical solid wood spire pairs with handblown frosted glass in both solid white oak and walnut. This pendant, secured with brass, copper or stainless base will serve any environment looking to benefit from the glowing energy hidden within soft, white blooms. Provides 3000K light temperature via a 12V G9 LED bulb.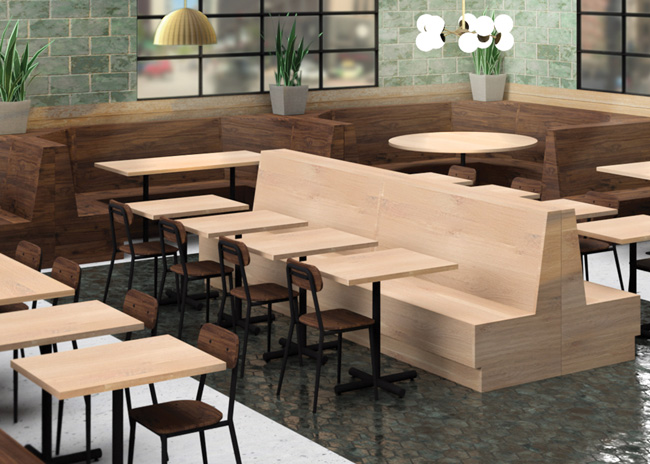 The Wilmot banquette offers a customizable high-end appearance. It is available in all the company's wood finishes with or without upholstery. It comes in five lengths and can be placed back-to-back for a double-sided booth. Available in wood, flat panel, vertical channel, or horizontal channel back upholstery.