Solutions Center - Furnishings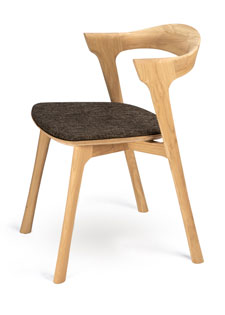 Ethnicraft has added on to its Oak Bok Dining Chair series with a mix of finishes. The Bok chair playfully experiments with contrasts. Designer Alain van Havre combines sculptural elegance and contemporary crafting into a graceful and airy form. Made of oak, the chair is 76 centimeters high and 50 centimeters wide.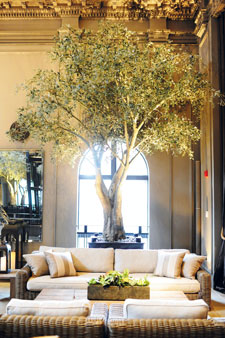 International TreeScapes creates custom artificial and preserved trees, plants and flowers. The trees are made via a proprietary process that results in durable, lightweight, fire-retardant life-size trees. Treescapes uses molds from real trees and studies foliage to ensure their creations look realistic but with none of the maintenance of a living tree. Their Fabricated Mediterranean Olive Trees are featured at multiple Restoration Hardware 
locations at 3 Arts Club restaurants.
With the Ettoriano chair, designers Claudio Dondoli and Marco Pocci updated the form factor as well as the materials of a classic shell chair. Made from felt, it is the warmth of the material that reinforces the feeling of comfort visualized by the welcoming curves of the integral shell. The sleek lines of its steel base, available in chrome or anthracite-lacquered steel, underscore the minimalist aesthetic.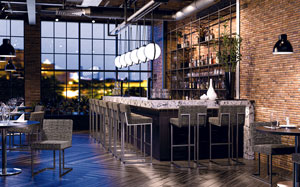 Available in dining chair, barstool and backless barstool alternatives, Lineation's high-strength steel frame puts the back of the chair and barstool at the forefront to create a unique visual. Features non-marring clear butyrate glides and an upholstered solid box-style seat.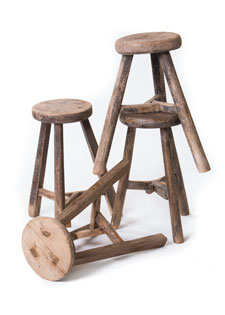 Founded by Dutch interior designer Sander van Hooydonk, Old Wooden Stool's Old Chinese Round Stools are reclaimed stools made of Chinese elmwood and are authentic and imported from China. Each stool is unique but is roughly 15 inches round and 20 inches tall.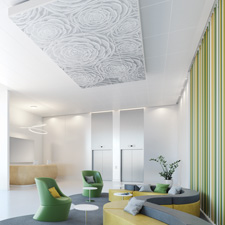 Create! Custom Perforations from Armstrong Ceiling & Wall Solutions works with a wide range of MetalWorks ceiling and wall systems. Create! custom-perforated panels are available in standard Whitelume, Silverlume, and Gun Metal colors and are part of the Sustain portfolio of ceiling products. When equipped with fiberglass infill panels, the panels can achieve a Noise Reduction Coefficient (NRC) of up to 0.90, blending art and acoustics to meet project needs.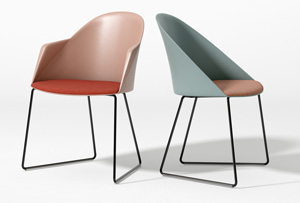 In addition to a fully upholstered and polypropylene version, the Cila chair collection is available with an additional cushion for improved comfort. Cila's silhouette is complemented by by a variety of available bases.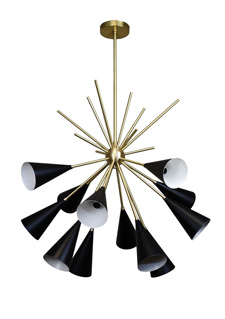 A mix of French and Italian modernism with a touch of Hollywood glamour, the Grand Bouquet is a large lighting fixture that casts light via 12 enamel-coated cones artfully connected by a natural brass frame. The fixture is available in several metal finishes, including bronze, nickel, matte black, and antique, brushed or mirrored brass. Twelve E12 bulbs are best for providing up to 25 watts of illumination power; LED bulbs are also suitable. Enamel coating is available in 36 hues.