Solutions Center - Furnishings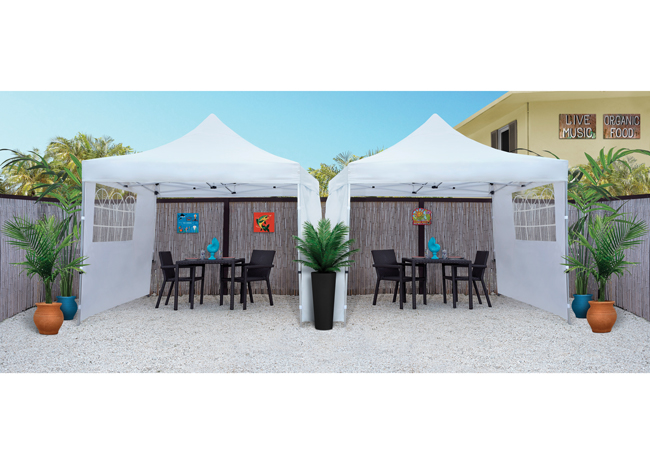 Adapt outdoor areas with FiberBuilt's 10-foot-by-10-foot Classic Pop-up Tent. Suitable for use in such applications as outdoor dining, pickup or takeout order areas. The tent features one solid side panel and one clear plastic window. The tent sets up without the use of tools, per the maker.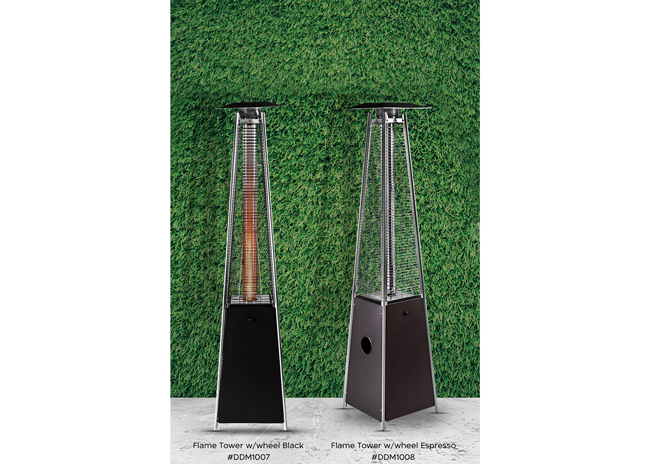 Commercial Powder Coated Flame Tower Patio Heater by David Di Meco Design pumps out up to 40,000 BTUs across a 15-foot diameter heat range. The flame tower heater measures 88 inches tall and 21 inches square. It weighs 52.8 pounds. The heater features wheels for easy mobility and an adjustable heat control. 
The technical department of WOOP RUGS has developed a unique weaving machine allowing designers or operators to design their own rugs. These rugs are suitable for both indoor and outdoor use.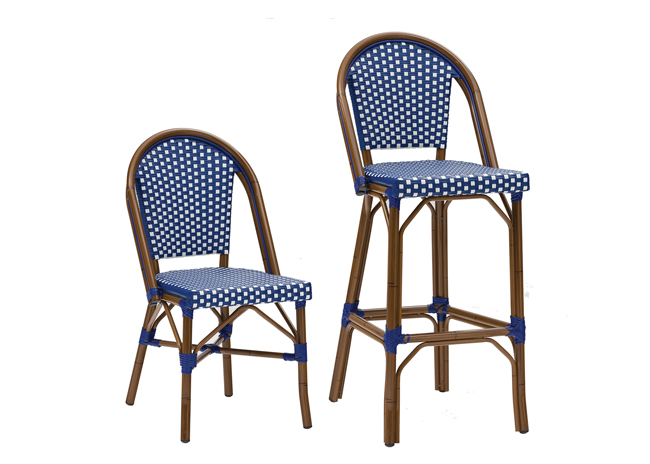 This synthetic wicker chair and bar stool combo features a comfortable seat, supportive back and sleek design. A rust-free and fade-resistant lightweight recycled aluminum frame is styled and hand-finished to look like bamboo, while the seat and back feature synthetic wicker that stands up to heavy outdoor use. The legs are fully welded for strength but are wrapped with synthetic wicker at the joints for a handmade appearance, and the sturdy legs have feet capped with nylon glides to protect both furniture and floor.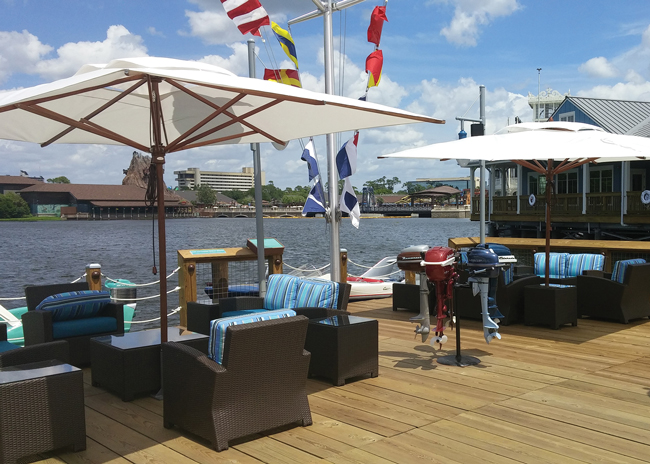 The 6.5-foot African Mahogany Umbrella from Greencorner features solid wood and stainless-steel construction with a double wind vent marine-grade canvas umbrella. Design options include alternating panels, valances and logo printing.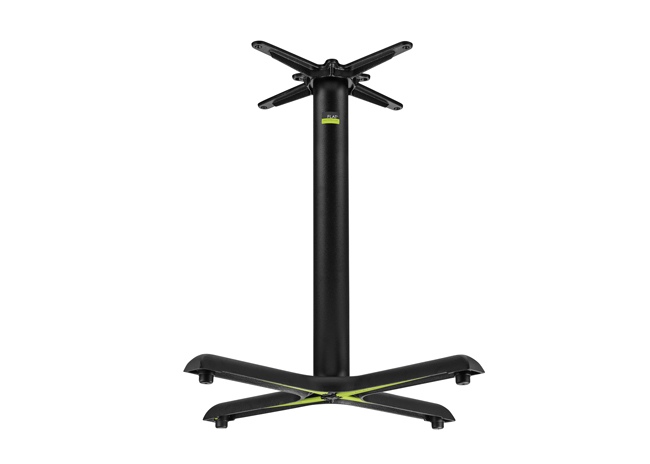 FLAT Table Bases automatically stabilize on uneven surfaces. Users can also align adjoining tabletops by raising or tilting the tabletops to the required level. FLAT also offers a height-adjustable post option for select models. FLAT Table Bases come in a variety of sizes and styles and can be custom colored.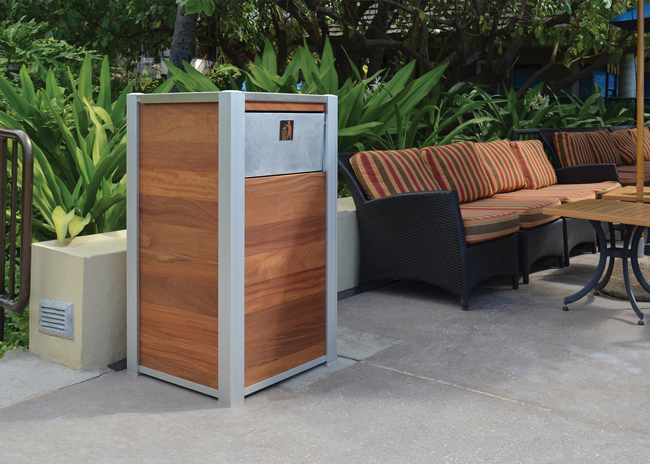 DeepStream's modern Oahu Receptacle is a 33-gallon trash bin with Cumaru hardwood panels and 316 stainless steel top suitable for high-volume applications. The unit is also available in Ipe and no-maintenance recycled plastic lumber. It is appropriate for indoor and outdoor use.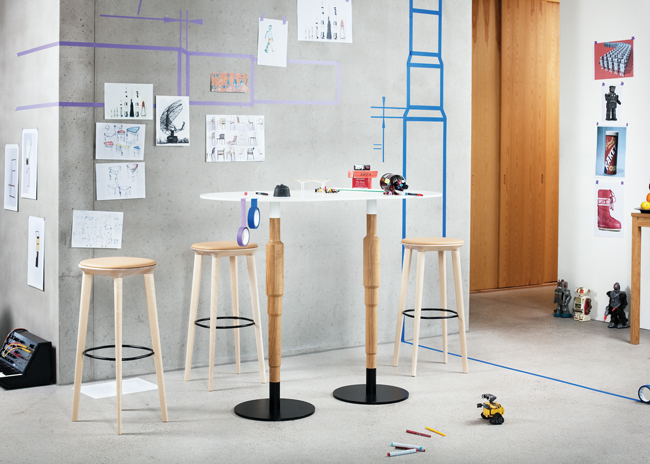 Sturdy, compact and graceful, the Cosmos table is available in a variety of heights and tabletop circumferences, depending on need and application. The base features oak or birch wood construction and is available in a clear lacquer or custom paint. The table's top and bottom plates are made of steel and the tabletop is a compact laminate.