Solutions Center - Furnishings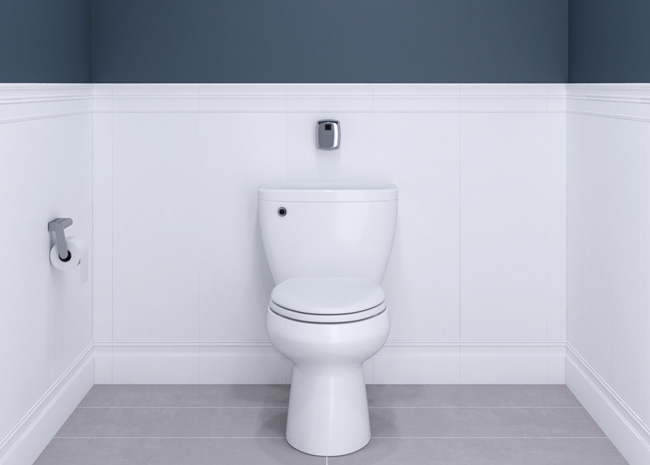 Flushmate's INTELLI-Flush Automated Flushing System is a hands-free option that works with the company's existing pressure-assisted toilets. The INTELLI-Flush system is battery-activated with adjustable sensor settings for a 5- or 7-second flush delay. It can also be programmed to use hand wave activation. An optional 24-hour Sentinel Flush will initiate an automatic flush 24 hours after its last use to ensure that restrooms stay fresher and cleaner.
Paying homage to Belgium-based Studio Segers' minimalist approach to product design, Danao's nine-piece Oka Collection draws inspiration from the studio's architecture tour of Japan. The series, featuring strong lines, shapes and artforms, provides hospitality spaces with a touch of elegant modernism and wide design possibilities through its various chair sizes and ottomans. Cultivated to withstand any season, the line features a light powder coated aluminum structure. Upholstered pieces are offered in 39 high-performance fabric options.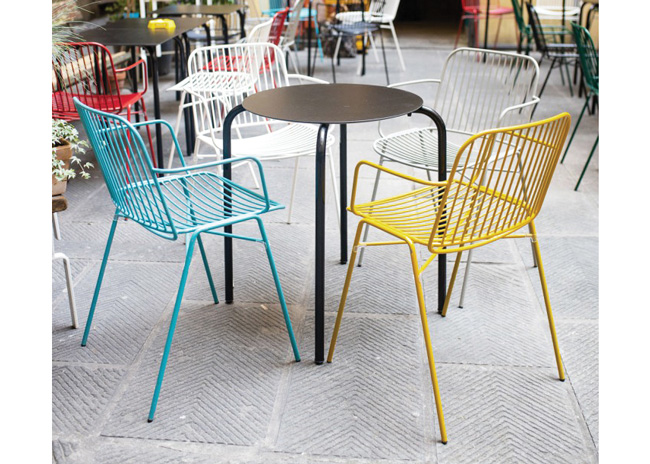 Part of Sandler Seating's Et Al collection, Shade is an Italian manufactured chair designed by Philippe Nigro. Shade is produced using tubular steel and steel rods welded together to create an optical woven effect. The stackable chairs come in 18 different colors and are suitable for both indoor and outdoor applications. Removable waterproof fabric cushions, available in two color tones, are available for outdoor use. The stackable chair comes in bar stool, lounge chair and armchair versions.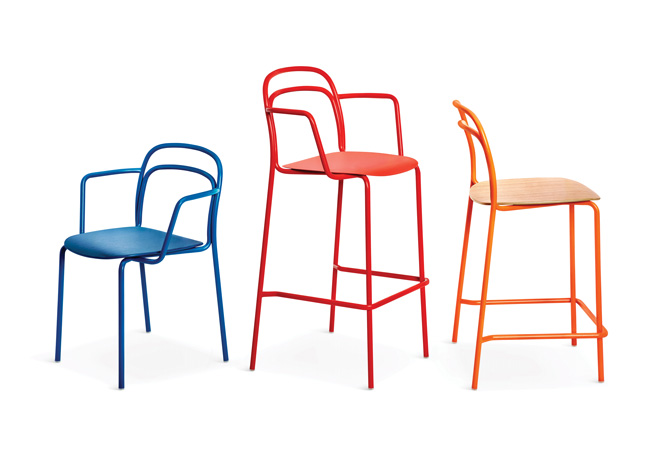 Designed by EOOS, Catty draws inspiration from the classic lion tamer chair. The light, stackable chair consists of two curving steel tubes, which form a backrest, and a smooth, thin plane of steel or wood veneer to form the seat. The wood seat option can be stained to be an exact match for the steel frame. Catty comes in cafe, bar stool or counter stool height, and has the option of arm or armless.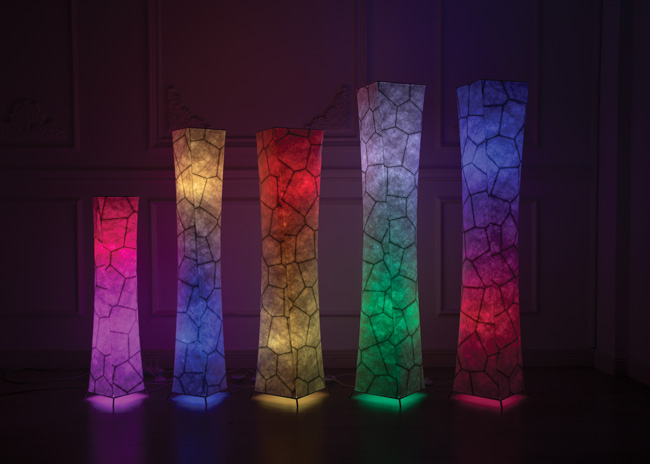 This changing ambience floor lamp has RGB mood lighting bulbs and operators can use the remote control to change color, brightness and color temperature of the light bulbs separately allowing for multiple color and lighting effects.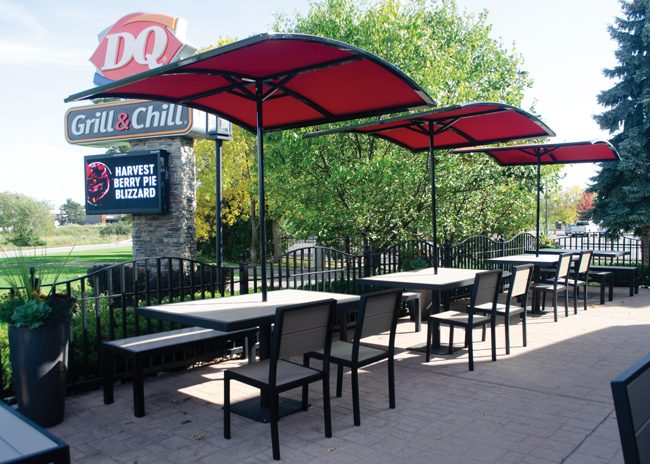 The Aurora Series is built from recycled plastic lumber, with a powder coated aluminum frame. The color is consistent throughout the entire plank material and has UV inhibitors. It will not rot, split, crack, or splinter and will hold up in extreme weather conditions, per the maker. The series includes a side chair, bench, and a variety of table sizes, in either surface mount or grout-in dining height table bases.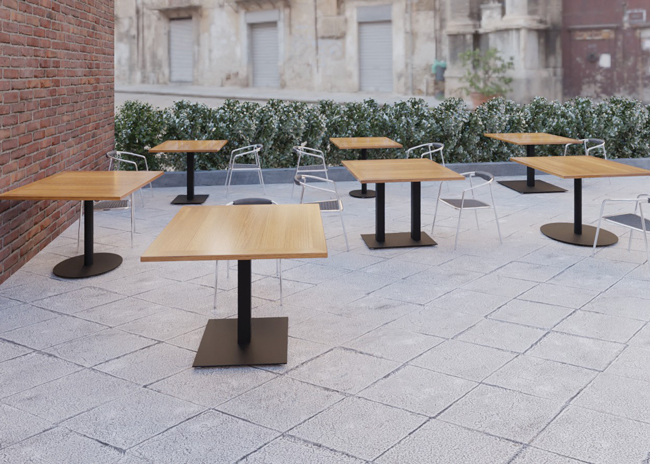 Peter Meier's Positanto Table Bases feature zinc undercoating with a smooth matte black powder coat finish for both indoor and outdoor applications. Optional stainless-steel rod and mounting hardware upgrades are available on request. Table and bar height are available for both Positano models. Custom colors are also available.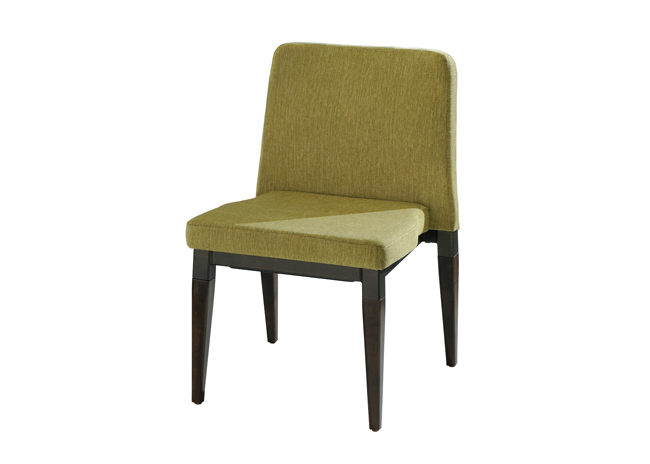 Suitable for dining, Nestor by MTS features a contemporary design focused on blending the materiality of upholstery, metal and wood. A steel frame supports its square tapered wood legs. Nestor features the MTS COMFORTweb seat that utilizes premium foam, supported by stretch-bands, to create an extremely comfortable seating experience. It nests seat-on-seat up to eight high.