4th Annual Awards
The fourth annual rd+d awards are a celebration of our readers' accomplishments. The awards — and the magazine — are an effort to facilitate conversation and peer-driven learning. The awards highlight and celebrate excellence in restaurant design and concepting. This publication and these awards would not exist without the contributions of readers. A big thanks to everyone who took the time and effort to submit.
An experienced panel of judges spent an entire day reviewing entries, discussing the merits of submissions, advocating for their favorites and, finally, building consensus to determine the winners that appear on the following pages. Without them volunteering their time and expertise, the rd+d awards would not be possible.
Judges
Scout Driscoll
Principal and CEO
DesignScout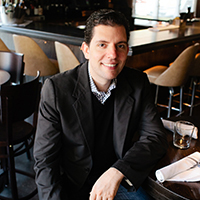 Marc Jacobs
Divisional President
Lettuce Entertain You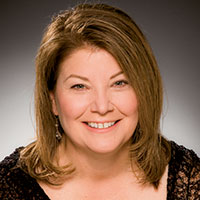 Beth Kuczera
President
Equipment Dynamics Inc.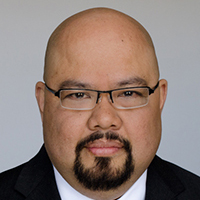 Jay Miranda
Principal
Restaurant and Retail Design Studio
Chipman Design Architecture
Best New Concept Launch
Winner: Hogwood, Franklin, Tenn.
Hogwood started as a successful catering concept. For its first brick-and-mortar location, it was important that the physical space deliver the story of their successful roots while establishing a unique brand story, a distinctive physical environment and an artisan barbeque menu that emphasizes fresh flavors. No touchpoint was overlooked. The judges felt "they told a story with their design" and included "stuff you wouldn't expect to see in a barbecue restaurant but is still on trend." The branding was a particular standout to the judges who felt it was "consistent, thorough and well done."
Images courtesy of Nice Branding Agency
Best New Prototype
Winner: Jonathan's The Rub, Houston
Architect: Gensler, Houston
General Contractor: Texana Builders, Houston
Mechanical Engineering: Dabney Commercial Engineering, Houston
After a decade serving up steak and other specialties in Hedwig Village, Texas, the team behind Jonathan's The Rub decided to open a second location with more modern features. Maintaining the family-oriented feel of the original, the new design offers up seven different spaces within one restaurant — replicating the feel of traditional residential spaces like the foyer, kitchen, living room, sunroom, den, library and porch. The judges felt the team met its goals, saying "they executed in such a clean way" and "they make it feel old and homey and the design is still appealing." The judges also noted that they "liked the use of zones" and thought the project had a "very effective use of elevated finishes."
Images courtesy of Peter Molick
Best Limited-Service Restaurant Design
Winner: The Crack Shack, Pasadena, Calif.
For The Crack Shack's Pasadena, Calif., location, original features of the building — including 93-year-old brick and exposed boat truss — were restored and highlighted to complement the chain's whimsical, rustic farmhouse aesthetic. Finishes include reclaimed wood, corrugated metal, blackened steel and polished concrete flooring. The judges thought the "design is whimsical, fun and inviting, especially for limited service." They also noted the "good use of textures and materiality." The design didn't overlook functionality either as the judges noted that the "layout really works."
Images courtesy of Marie Buck and Stephen Whalen Photography
Best Full-Service Restaurant Design (Check Average Over $50)
Winner: Blue LLama Jazz Club, Ann Arbor, Mich.
The Blue LLama connects food, jazz and world music in a venue that offers a modern spin on art deco aesthetics. The building dates to the 1920s and the renovation that resulted in the space leveraged existing fixed partitions. Acoustics were a top concern as the space had to accommodate live music, dining and private events seamlessly. An open layout and custom finishes provide both a fun scene and an elegant setting. The judges said the space, "has so many great features, like the curved bar. The wine storage is great, and everything was thought out — you can go to the restroom and still hear the music." The judges also thought it was "a great marriage of menu, concept and space. There's a lot going on with music, lighting and a food program, and it works well."
Images courtesy of John D'Angelo
Runner-Up: Le Colonial, Chicago
A Chicago institution for more than 20 years, Le Colonial had to move from its long-term home due to a new real estate development. The judges felt the project was "perfectly executed to maintain the restaurant's identity in a brand-new space."
Images courtesy of Neil John Burger
Honorable Mention: Magnet, Detroit
With live fuel and only two pieces of kitchen equipment, the judges wanted to be sure to acknowledge Magnet. Judges noted that the restaurant had a "tight, thoughtful design that would be so hard to execute."
Images courtesy of Magnet and Great Lakes Culinary Designs
Best Full-Service Restaurant Design (Check Average Under $50)
Winner: The Cork 1794, Erie, Pa.
Taking inspiration from America's great wine regions and the Lake Erie shore, The Cork 1794 provides guests with an approachable upscale experience that accommodates business meetings, casual lunch, intimate dinners and larger gatherings. The design features several room concepts that provide a variety of seating options. There is a main dining area as well as two private dining rooms. The outdoor dining and bar area offers more casual settings. Judges felt the design was "sophisticated but approachable" with a "well laid out space." Finishes and details were "warm and unpretentious." Overall, they agreed it was "a clean, classy design."
Images courtesy of John Spaulding and Paul Sobota
Best Bar Design
Winner: Deep Dive, Seattle
Inspired by Charles Darwin and Jules Verne, Deep Dive is a sophisticated, richly textured bar space inside the Amazon Spheres. It features an array of artifacts that make it feel like a curated cabinet of curiosities. The rich palette of materials include vintage carpets; dark-stained oak, ash and walnut; verde Victoria granite; milestone plaster, Bison Brick tile; Rubelli tufted velvet banquettes and Ottiu furniture. The judges were "captivated" by "the attention to detail, the atmosphere and the richness." "The bar itself told a story and it feels like it's been there forever" and the "design provides a journey."
Images courtesy of Haris Kenjar and Suzi Pratt