rd+d takes a look at a few new design developments from the restaurant world.
El Pollo Loco Opens in Tempe
El Pollo Loco opened a 2,724-square-foot restaurant in Tempe, Ariz. The location, which is near Arizona State University, seats 66 guests in the dining room and incorporates the brand's hacienda design featuring an open kitchen layout, which allows customers to view the brand's signature chicken as it is being grilled.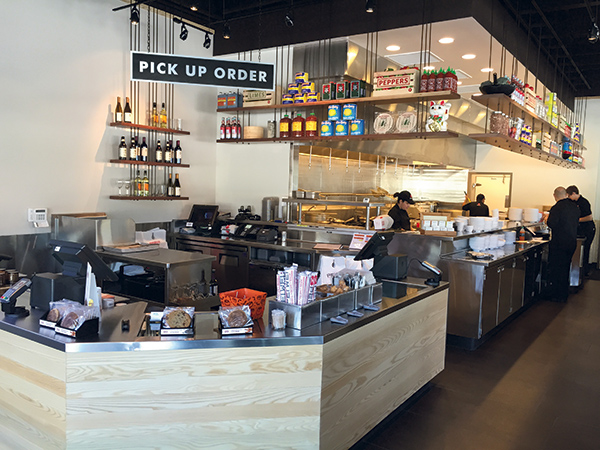 Pei Wei Gets a New Look
Pei Wei Asian Diner took a "lighter, brighter, fresher" approach to developing its new design that positions the fast-casual concept as a modern kitchen. The chain prepares its food to order and the new design gives guests a better look at the action that goes into cooking their meals. The design uses modern Asian geometry to create open, clean and welcoming spaces. The décor also includes ties to Asian street markets, which were traditionally colorful and chaotic places of sights, smells and sounds. The chain plans other changes to its prototype that Pei Wei expects to roll out during the course of 2016.
Popeyes Introduces New International Design
Popeyes Louisiana Kitchen used the opening of its restaurant in Hatillo, Puerto Rico, as a launch for the quick-serve chicken chain's new design for international locations. In working with design firm Tesser, Popeyes drew from rural Louisiana and New Orleans' lower ninth ward for inspiration. Raw materials, layered to make it appear that the buildings have been added on to over time, are represented in the new design. "We have taken a design approach that communicates the Popeyes brand whether you know Louisiana cuisine or not," said Dick Lynch, chief brand officer, Popeyes Louisiana Kitchen. "Our signature orange, inspired by Popeyes spices and marinades, has become a defining architectural feature. Our Louisiana heritage is visible in the artwork, in the spice jars that separate the dining space and in the materials used in the building. We know this design will capture the imagination of our guests wherever they are." With the opening of this location, Popeyes now has 2,500 units system wide.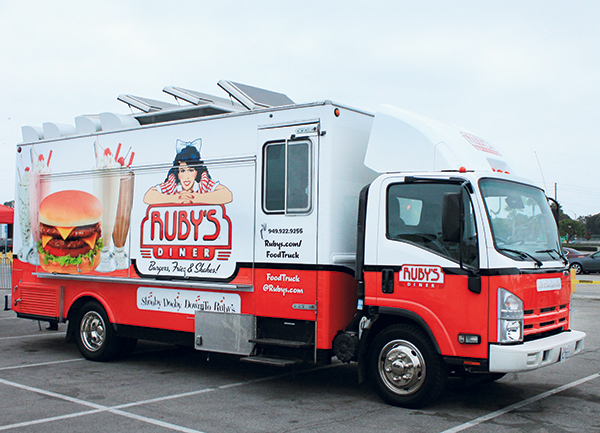 Ruby's Diner Hits the Road with a Food Truck
Ruby's Diner, a California-based diner concept, is taking its menu to the streets via a food truck. Aptly named The Ruby's Diner Food Truck, the 24-foot-long, 12-foot-wide vehicle serves a limited version of the chain's menu offerings, including burgers, grilled cheese and shakes.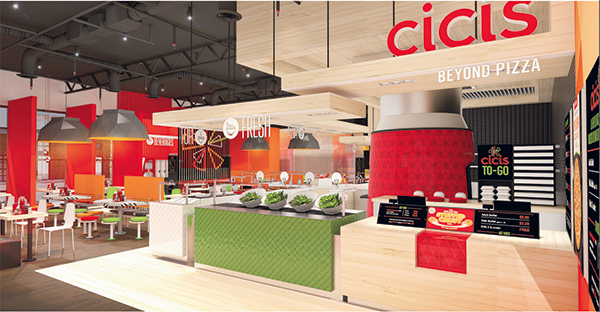 Cicis New Prototype Reflects an Updated Brand Position
Fresh off its 30th anniversary, Cicis updated its brand position and developed a new restaurant prototype design. Cicis dropped the word "pizza" from its name to better emphasize the breadth of its menu offerings. To support the company's new direction, its latest prototype design features an entirely new color palette, graphics and restaurant layout. Cicis worked with Sterling Rice Group of Boulder, Colo., to develop the new brand position and prototype design, and Back Lot Productions of Atlanta to translate the design into a live restaurant. A reimaged location sporting the new design will open during the first quarter of 2016 and a new location sporting the new trade dress will open in the second quarter. More than 20 franchise-owned restaurants and at least 10 corporate-owned locations will be built following the new prototype design in 2016-17.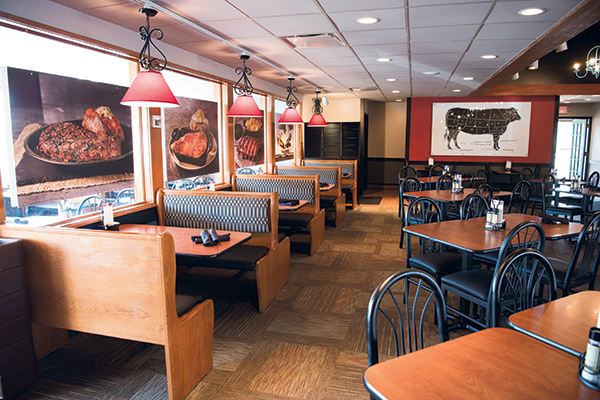 Bonanza Steak & BBQ Debuts in Missouri
Homestyle Dining introduced a new restaurant concept called Bonanza Steak & BBQ in Eureka, Mo. The multiconcept operator plans to grow its new restaurant chain to more than 100 franchise locations in the next 5 years. Bonanza Steak & BBQ is full-service dining concept that draws from Bonanza's American steakhouse heritage and updates it with an elevated menu.